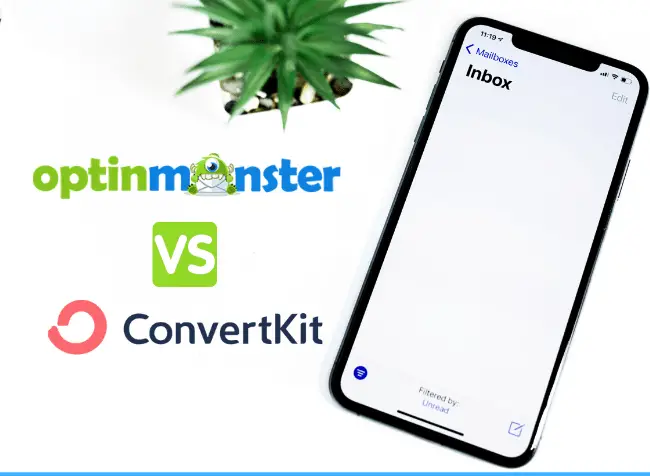 Email is still one of the most powerful tools in a marketer's arsenal.
But to reap the benefits of this classic marketing channel, you need to play it right – and build your own mailing list.
There are hundreds of options for the ambitious list builders out there. But today, I'll tell you about two services I'm using on a daily basis: OptinMonster and ConvertKit.
We'll delve into the features and benefits of each app and figure out how they can potentially complement each other. Let's dive right in.
What are OptinMonster and ConvertKit?
Whether your business website attracts heavy traffic or you just started blogging, building an email list is an opportunity you shouldn't miss.
Both OptinMonster and ConvertKit are popular tools that let marketers use their websites to build and manage a mailing list. I'm using both, and they're great for capturing leads and email marketing.
The way OptinMonster works is straightforward. A visitor scrolls your page, and then a capture form with an enticing offer will pop up, based on the campaign you've set up.
To get the goodies (an informational pdf, an email subscription, a coupon, the secret recipe to…), the visitor needs to input their email address. Easy, right?
They may opt out and continue browsing your site, but capture forms have high conversion rates, even among cold visitors (up to 4%). This is a potential goldmine of leads and followers.
Once you have the contacts in your database you need to start communicating with them and that's where ConvertKit comes in.
It allows you to create segmented lists of subscribers, AB test your messages, set up automatic email sequences, all in a very user-friendly manner, so you don't have to deal with coding at all.
Both programs have dedicated WordPress plugins, so they are easy to hook up to your website. They can also help you build a landing page, create your pitch, and launch it for your page visitors.
However, apart from this function they have in common, the capabilities of OptinMonster and ConvertKit start to diverge.
OptinMonster – Quick Overview
The technology behind OptinMonster gives you complete control over your website's customer acquisition prowess. It's tailored for small businesses, especially those that have no experience in web development.
Its easy-to-use interface makes the tool accessible to business owners and marketing reps, even if you're not a genius when it comes to tech.
The main feature of the tool is its code-free lead generation process that consists of easy-to-build custom capture forms and pop-ups. With OptinMonster, you don't have to rely on guesswork – you can use split A/B testing and intricate analytics tools to bring informed decisions and find out what really works.
One feature you could use to instantly boost your sales, is your ability to create coupon pop ups. This is especially useful for e-commerce websites, but it might also come in handy if you're an affiliate marketer.
By using a WYSIWYG (what you see is what you get) editor, you can come up with a pop up design in a couple of minutes and offer a first purchase discount to your visitors.
This is especially useful on checkout pages, were this last bit of incentive can finally convince someone to buy.
Integrations: OptinMonster is easy to integrate with many third-party software solutions out there because of its open API. The most popular integrations include Zapier, MailChimp, HubSpot, and G Suite.
The tool shines in terms of design and user experience as well – the content created in OptinMonster looks and works flawlessly on both mobile and desktop devices. It also has a ton of other features (please see below). I'm using it on my blog to get loads of new email subscribers per month.
ConvertKit – Quick Overview
Unlike the more analytics-focused OptinMonster toolkit, ConvertKit primarily offers cloud-based email marketing automation to its customer base.
In fact, the lead generation page builder is just an addition to their wider range of email services.
ConvertKit is primarily targeted at any business owner who creates digital content – including course creators, podcasters, YouTubers, and most importantly – bloggers.
Building a responsive landing page and opt-in form and embedding them into your website is easy with ConvertKit, even if you don't have any coding experience. You can make the form look professional and sleek with simple templates and customizable patterns, colors, and fonts.
The platform also lets you manage all your email marketing campaigns. With a plethora of functionalities like email sequence automation, delivery scheduling, email personalization, and open rate tracking, ConvertKit is an all-in-one solution for the email side of your business.
Integrations: Convertkit can be integrated with a huge variety of popular software, including Shopify, Zapier, SegMetrics, LeadsBridge, Wix, Integromat, and many others.

Top Features Overview: OptinMonster vs. ConvertKit
Even though there's some overlap in the functionalities of these two tools, OptinMonster and ConvertKit are primarily built to cover different areas of digital marketing.
Both platforms let you create landing pages and capture forms with top-notch lead generation. They both give you a plethora of design options that are quite easy to use.
For instance, you can make your pop-up appear at various points – when the visitor just enters the page, scrolls down, or is just about to leave the page.
However, while ConvertKit gives you three personalizable templates to use, OptinMonster gives you more campaign types to choose from – including some fancy options like a coupon wheel opt-in that further boost your conversion rates.
This is where the similarities between these two platforms end. OptinMonster gives you a lot of insight into your campaigns with in-depth analytics, while Convertkit serves as a great tool for email marketing management and even lets you build sales pages for digital products (this feature is still in Beta).

Additional Features
Apart from their beautifully developed lead gen and pop-up builder that has a plethora of options, OptinMonster also offers services that ConvertKit doesn't:
Lead hyper-segmentation through page-level targeting
Easy-to-setup A/B testing
In-depth analytics and insights
Traffic redirection with customizable actions and engagement tracking
Advanced on-site retargeting technology

Additional Features
ConvertKit lets you build beautiful landing pages to advertise your digital products or pop-up capture forms to embed into your own website. But it can also do so much more:
Use a simple design tool to create stunning emails
Create automated email sequences
Organize and segment your email list
Email personalization and scheduling
Open rate and click-through tracking
Custom digital product sales pages and "buy now" buttons for your website – beta feature
What About the Price of Each Service?
Here's an overview of pricing options and the bang you get for your buck with different payment plans with OptinMonster and Convertkit.

OptinMonster – Pricing
OptinMonster offers four plans with access to different features and a different number of websites the toolkit can be used on.
While it's not possible to get an OptinMonster plan free of charge or as a free trial, the company does offer a 14-day, no-questions-asked return, and refund policy.
The Basic Plan
The Basic plan costs $9 per month billed annually, which totals $108 a year. This plan is recommended for those that want to get more leads out of existing website traffic.
It can be used on one site and covers up to 3,500 page views a month. You can create an unlimited number of campaigns of all campaign types available. Page-level targeting, list segmentation, and subscriber recognition are included in the plan.
The Plus Plan
The Plus plan costs $19 per month, and it includes all the features of the Basic plan, with a plethora of additions.
You can do A/B testing with a plus plan, and you get access to the full analytics capabilities of the platform. The plan includes an inactivity sensor, the developer's own MonsterEffects, and MonsterSounds, content locking, and even device targeting.
You're covered for up to 15,000 page views per month, and you can use the service on two websites. The Plus tier and higher can integrate with ConvertKit which is very valuable.
The Pro Plan
This plan (which I'm currently using) costs $29/month, wherein you get everything included in the Plus plan, and a lot more. The Exit Intent technology becomes available to the Pro tier users.
This technology detects when the visitor intends to leave the page (by moving their mouse away from the page borders) and sends an enticing pop-up offer at that very moment.
With a Pro plan, you can also create mobile-specific campaigns, use Yes/No forms and countdown timers, and utilize campaign scheduling and UTM targeting.
You can create up to 2 sub-accounts with this plan, and you get priority customer support should the need arise. You don't need to worry about how their branding fits in with your design, either. Your campaigns will show up to 50,000 viewers on 3 websites.
The Growth Plan
The Growth Plan costs $49/month, and it covers up to 5 websites and 250,000 page views – so it's ideal for big businesses with several websites.
The additional features include Onsite Re-targeting and Follow-up Campaigns which help spark the interest of your past visitors again. Coupon wheel campaigns and geolocation targeting become available with this highest-tier membership.
The platform will also detect AdBlock. You get access to an advanced level of analytic reporting and activity logging. You can also create an unlimited number of sub-accounts, which makes this plan ideal for businesses with many employees.

ConvertKit – Pricing
Convertkit only has three membership tiers, including one totally free of charge.
Free Membership
If you're just interested in the basics of how this platform works, you can create your account free of charge – no credit card required.
The functionalities are limited, but they'll be enough to help you determine if ConvertKit is a good pick for you and your business.
Even with a free account, you get an unlimited number of pages and forms you can create, and an unlimited amount of traffic that's covered.
The domain you create is customizable. The email features include managing up to 1,000 subscribers, sending email broadcasts, and subscriber tagging.
Still, with a free version, you're missing out on CovertKit's integrations, premium support, and many of the advanced email automation features.
The Creator Tier
The Creator tier starts at $29 a month, but the price hugely depends on the number of subscribers you have. You can get a 14-day free trial if you're not sure if this is a good plan for you.
Apart from the basic free membership features, you'll get, you can also automate your funnels and email sequences, use all possible integrations with third-party software solutions, and get premium customer support. The ConvertKit team will also help make sure your migration from your current tool goes smoothly.
The Creator Pro
The Creator Pro option is more expensive, starting at $59/month. You can use a free trial for 14 days to make sure this is the right option for you.
Everything from the creator plan is available, with the addition of Facebook audience customization, deliverability reports, teamwork, email broadcasts with redirect links, subscriber engagement scores, a referral system for your newsletter, and priority customer support.
The people at CovertKit will also help you complete your migration from your previous tool without getting a headache.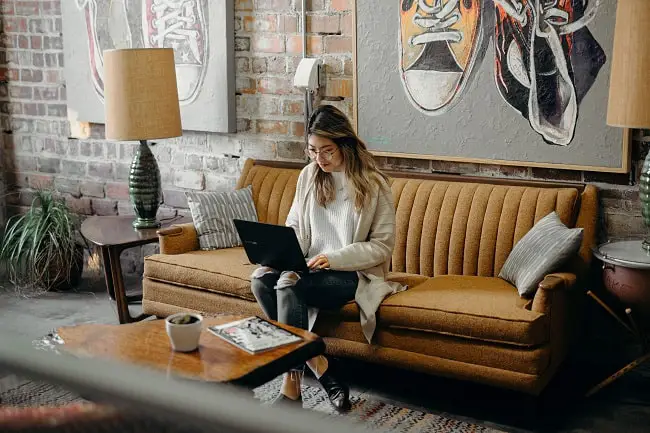 Summary
As you can see, both tools offer tremendous benefits for anyone who wants to take their online marketing game to the next level.
I'm using both apps and so far I've been thrilled with the results. When it comes to online marketing software, you should always be treated as an investment, not a cost. Building your email list is likewise essential in growing your market base.
For example, the $19 you pay every month can contribute to hundreds of dollars of extra revenue if you know how to use your toolkit in the right way.
I can wholeheartedly recommend both OptinMonster and ConvertKit, especially if you're new to the online marketing world.
They offer money-back guarantees and free trials, so it doesn't cost you anything except time to check them out. Good luck, and please let me know in the comments section if you have any doubts or questions.
Rafal Reyzer
Hey there, welcome to my blog! I'm a full-time blogger, educator, digital marketer, freelance writer, editor and content manager with 10+ years of experience. I started RafalReyzer.com to provide you with great tools and strategies you can use to achieve freedom from 9 to 5 through online creativity. My site is a one-stop-shop for freelance writers, bloggers, publishers, content enthusiasts who want to be independent, earn more money and create beautiful things. Feel free to
learn more about me here.