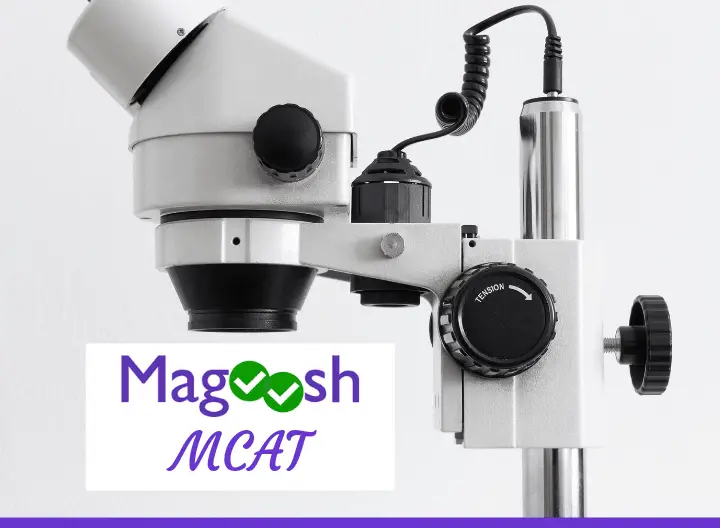 You're wondering if a budget, self-paced MCAT course like Magoosh can help you improve your score?
In this quick review, you'll learn about all the features of the course, effectiveness, pricing, as well as the pros and cons of going with a self-study test prep option.
In short, Magoosh (which now offers small discounts) is a great alternative to more expensive live-online courses. It's budget-friendly and user-friendly, and if you want to improve your score and save a bit of money on the prep, this is probably the best option to choose.
Table of contents:
Overview of the Magoosh MCAT course
To fully prepare for the MCAT, you need at least 12-16 weeks of solid study time. Sometimes studying with books and free online materials can become ineffective and that's where a prep course comes in.
The whole idea behind Magoosh is to provide students with top-quality self-prep at an affordable price. By getting the course, you'll get access to an online dashboard for 12 months, and you'll be able to complete hundreds of practice questions.
One of the best features of the course is the access to the mobile app that allows you to complete practice questions on the go. This alone is worth the price of the course.
Related content: 3 Best MCAT Prep Courses To Take
Here are all the features of the course at a glance:
| | |
| --- | --- |
| | MCAT Self-Paced Prep (Magoosh) |
| Price | Check the price here (discounts available) |
| Live classroom time | 0h (self-paced) |
| Books | Only online materials |
| Full length online practice tests | No (you should get them from AAMC) |
| Personal live 1-to-1 coaching | No |
| On-demand instructional videos | 380+ video lessons |
| Practice questions with explanations | 745+ practice questions |
| Guarantee | + 10 points improvement guarantee and a 7-day money-back guarantee |
| Study Manager Missions (gamification of the course) | No |
| Email assistance | Yes (You can ask specific questions about MCAT) |
Who is the Magoosh MCAT course for?
Nearly every pre-med student will enjoy using the MCAT materials from Magoosh. The course is geared especially towards students who are on a budget (or simply don't want to spend $2k on a course) and don't mind studying in their own time.
This self-prep approach saves you a lot of time. You don't have to go to a class, and you can study from any place around the world. It's a super flexible option, but it also demands more self-discipline. No one will make your study so that's why sticking to a regular schedule is essential (for example 4 hours a day, 5 times a week).
The pricing plans for the course
That's probably the best part about this prep course. You can get access for one month for $279, but now there's a promo where you can get the 12-month option also for $279.
Sometimes there are discount coupons available on the sales page which allow you to slash the original price by even 25%. This makes Magoosh the most affordable of all MCAT prep courses. The same can be said about their other prep courses for standardized tests like the ACT, SAT, GMAT, and more.
The pros and cons of the course
Magoosh is for people who love self-study and don't feel the need to sit around in a classroom. If you're looking for a live-online option, I recommend either Kaplan or Princeton Review.
With this in mind let's take a look at the advantages and disadvantages of the course.
The Pros
1. The price is much lower than the competition. $299 for 12 months of access is super affordable. Other courses in the market cost between $799 and $2999.
2. 7-day free trial. You can check the course without taking any risk. If you don't like what you see, you can get your money back within seven days. This guarantee also applies to the other prep courses they offer such as the GMAT or the GRE for those who are pursuing a master's degree.
3. 10+ points improvement guarantee. This is a bold offer because even some of the premium courses don't promise something like this. If you don't improve at least 10 points on your previous score, you get your money back. If the course hasn't worked most of the time, the company would quickly go out of business, so you can assume their materials are effective.
4. 745+ practice questions. These questions with detailed explanations are easily accessible through an online dashboard. The best part is that they're divided into sections: Biological and Biochemical, Chemical and Physical, Psychological and Social, and CARS. Most MCAT students struggle with a particular section (usually CARS), so here you're able to zero in on the part that's giving you the most trouble and finally master it.
5. You will see a timer when doing practice questions. This is super useful because it will allow you to better manage your time and see how would you perform on the real-world exam. You can time yourself per section and then measure your results carefully. That's the best way to study.
6. The difficulty of the questions is similar to what you get with AAMC materials. This is important because you can rely on the Magoosh score to give you an indication of the score you'll get on the actual exam. Other companies fall short here and give you questions that are either too easy or too hard.
7. Detailed reports and performance statistics. This is a cool feature that enables you to see exactly how well you're doing on each section and how do you compare to other students doing the same course. Then you can track the results over time and see if you improved.
8. 380+ video lessons and additional resources. These resources include flashcards, the ability to contact an instructor by email, MCAT blog, lecture notes, sociology terms and definitions, MCAT app, as well as a complete list of psych-soc, bio-biochem, and psych-chem topics.
The Cons
1. You won't get any live-online or online instruction. This is a feature present only in the premium courses that allow you to join an online classroom and attend 3-hour long MCAT sessions on a weekly basis. This is not the case with Magoosh so if you thrive in a classroom environment, again, I recommend other options like Princeton Review or Kaplan.
2. The full-length practice tests are not particularly great. They don't exactly mimic the real test-taking environment and it feels like it's not super serious. Princeton Review does a better job in this regard.
3. The wording of the practice questions is a bit different from AAMC materials. That's why you need to crunch all the AAMC questions anyway.
4. The video section could be slightly more comprehensive. The videos cover the core MCAT topics but, they don't go into too much detail so you can use them only for a quick review.
Screenshots from the course:
What other MCAT materials to use besides Magoosh
Since Magoosh is more of a budget option as compared to Princeton Review and other prep courses, at times you may want to supplement your studies with extra materials.
It's always good to combine a few methods of study to guarantee better results and approach the MCAT topics from a different angle.
Materials to use as extra help:
AAMC materials. Here the MCAT content outlines are especially valuable. They'll give you an overview of what exactly is expected on the exam and can be of tremendous help when you're starting out.
Student Doctor Network (SDN) – this is a huge database of knowledge related to medical studies. You'll probably need to dig around a bit to find what you need, but you'll find some valuable info there (like study plans, schedules, etc.)
Khan Academy – this is another great free resource you can use to bolster your MCAT efforts. They offer great topic overviews and dozens of free practice questions divided by section.
Conclusion
Magoosh is a viable option if you need solid MCAT prep, but you don't want to spend too much money. It has all the features you would expect from a self-prep course, and it enables you to crunch a few practice questions wherever you are.
Its mobile app and a fine-tuned dashboard foster a friendly learning environment you'll want to come back to.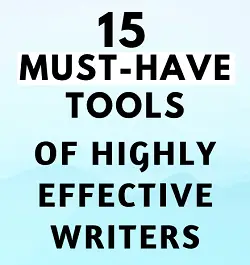 Free resource: Download your free PDF and learn about the top tools used by freelance writers.
Download here
Rafal Reyzer
Hey there, welcome to my blog! I'm a full-time blogger, educator, digital marketer, freelance writer, editor and content manager with 10+ years of experience. I started RafalReyzer.com to provide you with great tools and strategies you can use to achieve freedom from 9 to 5 through online creativity. My site is a one-stop-shop for freelance writers, bloggers, publishers, content enthusiasts who want to be independent, earn more money and create beautiful things. Feel free to
learn more about me here.