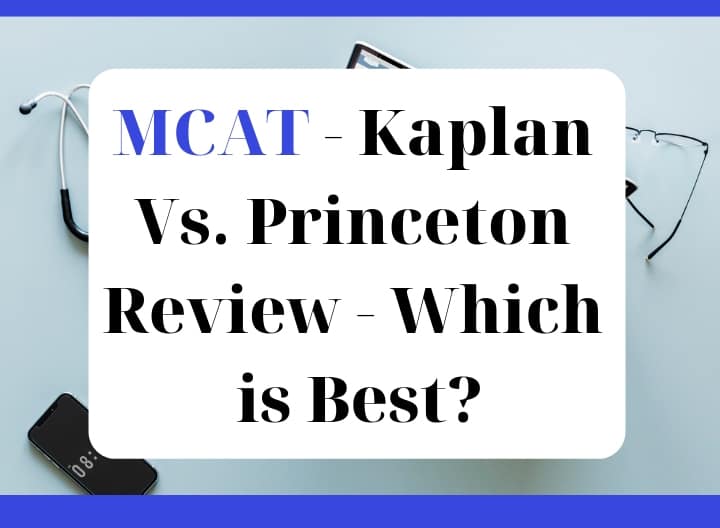 Let's take a close look at the MCAT prep courses from Kaplan and the Princeton Review MCAT and see which one is best.
It's a close race, as both companies have years of experience in preparing students for medical college. They offer similar packages composed of live online courses, book sets, self-prep courses, and even on-location boot camps that make up a truly immersive learning experience.
Here's a summary:
Important – before you proceed:
Note that both companies are good for the live online courses, but they both receive a few negative reviews about the in-person courses. Some of these in-person classes get canceled, the instructors are not as good as they should be, etc. Plus, you have to count the commutes and all the other logistics stuff. So whichever company you choose, I recommend you take the live online course and supplement your studies with books and the AAMC materials. This will save you a lot of time, and you should expect to get a great MCAT score. Please see the sections below (especially the comparison tables) to check for the exact details regarding each course.
A quick note about the pricing of the MCAT courses:
The option you will pick will depend on your budget, and you can check the exact price of each course by clicking on the links to specific offers. But overall, they're similar for both companies, ranging from around $1700 for the self-prep courses to $2500 for the live-online options. So there's not a big difference between types of courses. For example, the "self-paced" option is the cheapest, but it's still almost $2000. The next "live-online" option is only around $400 more expensive, both for Kaplan and Princeton Review. So whichever prep company you choose, I would recommend getting the "live online" option, along with the books. That's because you simply get many more benefits and better prep by adding "just" a few hundred bucks. Another thing to remember is that published prices and promos may vary from time to time. Sometimes the season or how much time you have until the next MCAT schedule plays a role as well. So, it pays to plan way ahead of your target schedule. With this in mind, let's dive into the particular courses and see which one will help you get into your dream medical college.
MCAT – Kaplan Vs. Princeton Review – The Live Online Courses Comparison
Recommended option: Princeton Review I'll start by saying that both companies offer coupon codes to entice students to sign up more promptly. You'll find these codes when you click on one of the offers linked up in this article. The discounts range from $100 to $250, depending on the course you pick. They're time-sensitive and you'll usually see how much time you have to take advantage of the promotion. Now, to the live online courses. One thing that stands out for Princeton here is the amount of live classroom time on offer (123 hours). Compared to only 36 hours from Kaplan, this makes for a big difference. The amount of on-demand video instruction is important and Princeton Review has over 500 hours of it (now compare it to only 130 hours from Kaplan). Please note that many students pair these MCAT videos with the ones from the Khan Academy, and find it helpful to attack the subjects from many angles. Another thing is that with Princeton you'll get 4 additional books (and overall, their books are more detailed – see the book section for details), so this makes up for a more thorough prep. With Kaplan, you'll get three hours of coaching with the premium package, but you can also get this option from the competitor at an additional cost (around $160 per hour). But even without coaching, Princeton offers a good study plan and strategies to master the exam. For practice questions, both companies stand at a similar level, offering over 10.000 of them, plus 15 full-length practice tests. One thing that stands out for Princeton Review though, is the guarantee feature. You are guaranteed to get at least 510 points (the maximum score on the exam is 528), or an increase of at least 10 points on your previous attempt. Kaplan, on the other hand, has just the improved score guarantee. It means that if you improve by a single point, you won't be able to get your money back. I think that the live-online option from Princeton is the best (and it's the most popular one among students). No commutes, no logistics, just a great way to study from home.
What's exactly included in both live online courses? Let's take a look at the comparison table below:
| | | |
| --- | --- | --- |
| | MCAT Live Online Plus (Kaplan) | MCAT Live Online Ultimate (Princeton) |
| Price | Check the price here (Get $200 off your course) | Check the price here (Get $150 to $250 off your course) |
| Live classroom time | 36 hours | 123 hours |
| Books | A set of 7 books | A set of 11 books |
| Full-length online practice tests | 15 practice tests | 15 practice tests |
| Personal live 1-to-1 coaching | 3 hours | 0h (available at an additional cost) |
| On-demand instructional videos | 130 hours of on-demand video | 500+ hours of on-demand video |
| Practice questions with explanations | 10.000+ practice questions | 10.000+ practice questions |
| Guarantee | Yes, in case of failure, you can repeat the course or get your money back. | MCAT 510 guarantee option. Improve your score by at least 10 points get at least 510, or your money back. |
| Study Manager Missions | No | Yes |
MCAT – Kaplan Vs. Princeton Review – The Self-Prep Courses Comparison
Recommended option: Princeton Review OK, so as stated at the beginning of this comparison, it's more reasonable to take the live online course, rather than the self-paced one. The price difference is small, but the difference in your results can be substantial. With that being said, let's take a look at the self-paced MCAT options. As you'll notice by looking at the table below, the courses are nearly identical. They both have similar price tags and offer dozens of instructional videos, 15 practice tests, over 10,000 practice questions, as well as large sets of books. The only thing I couldn't find is the length of access to the Princeton Review course, but it's probably 4-6 months, which is more than enough to prepare for all four sections of the MCAT. If someone made me choose, I would pick Princeton Review because it comes with better books in my opinion. But either of these courses will give you a solid prep. Alright, now let's juxtapose these two self-prep options, and see what's the difference.
Please have a look at the table below:
MCAT – Kaplan Vs. Princeton Review – The Live "Bootcamp" Options
Recommended option: Kaplan If you're living in a city where Kaplan has one of their educational centers, you can sign up for the "live in-person" option. As you can imagine, this method is as thorough as it is expensive (it's the priciest one among the three available). But almost nothing will give you more solid prep than actually getting together with instructors and picking their medical brains. Now there's one thing that immediately stands out in favor of Kaplan. It's that you can get into one of the hundreds of educational centers around the USA and Canada to experience an in-person MCAT course. But notice that this option will only work for you if you're living near one of the classrooms. You can type in your zip code on the Kaplan website and see if that's a viable solution. If you're living in a large urban area, it should be all good. Otherwise, you'd need to commute, so in this case, the live-online option would be better for you. And what about the competitor? The Princeton Review course is still conducted through online channels, but it's branded either as a "winter boot camp" or "the summer immersion", and it's designed especially to prepare students for the exam during either of the study breaks. But in general, the Princeton boot camp option is quite similar to the live-online option described above.
Let's see what you can find in each course:
Kaplan claims to have more hours of total instruction, but it's not a huge difference (700 vs. 625). The real difference is how the courses are laid out. The ones from Kaplan are stretched over one and a half months, with two classes of 3.5 hours each week. On the other hand, the Princeton "boot camps" are a bit shorter and last around four to five weeks. So it all depends on your availability and the preferred method of study. Both companies offer roughly the same amount of material. Now you'll need to decide if you want to absorb knowledge over a longer stretch (with Kaplan) or get a fully immersive experience over just a few weeks (with Princeton). In my opinion, the longer course will give you more time to absorb the knowledge and get a solid prep. If you're able to find a Kaplan educational center nearby, that's a better option to go for. But if you're located in a rural area or a small town, the online option from Princeton Review will be a good choice as well. There's not much difference when it comes to price, so that's not a factor. And overall, Princeton has better technology when it comes to drills, practice questions, and full-length tests. But Kaplan has a more personal approach and actual in-class instruction, so all things considered, you should choose it if there's a classroom near to you.
What will you get from each of the courses? Let's compare them side by side so you can make up your mind:
| | | |
| --- | --- | --- |
| | Kaplan In-Person MCAT Prep | Princeton Review Ultimate MCAT Bootcamp |
| Price | Check the price here (Get $200 off your course) | Check the price here (Get $150 – $250 off your course) |
| In-class instruction | Yes (if it's in a location near you) | No |
| The length of the course | Around 1.5 months | Around 4 weeks |
| Online video instruction | Yes (not exactly specified how many hours) | Yes (79 hours) |
| Full-length practice tests | 15 | 15 |
| Books | 7 (subject review books) | 7 (subject review books) + 3 workbooks + 1 in-class compendium |
| Total hours of instruction | 700 | 625 |
| Instruction by multiple teachers | Yes | Yes |
| Personalized, adaptive prep quiz | Yes (Qbank) | Yes (based on machine learning) |
| Full access to the AAMC materials | Yes | Yes |
Other MCAT services from Kaplan and Princeton Review
As you can see from the descriptions above, the most popular courses among students are self-paced, live online, and in-person. Although I recommend getting the live online version, you can also receive some extra MCAT prep services from the two companies. Let's see what they are.
From Kaplan:
Kaplan Tutoring Option – With this option, you'll get one-to-one classes with an expert teacher (either in-person or online). We're talking about 15, 25, or 35 hours of live MCAT instruction based on your needs. Additionally, you'll get access to the regular online course, and all the printed materials. Notice that this option is quite pricey and starts at around $3,500. Premium Consulting + MCAT Prep – this is an "ultimate" package where you'll get not only the exam prep but also consulting regarding your college applications. The admissions expert will help you plan your application, prepare a personal statement, and choose the best college. This option costs north of $5,000. MCAT Intensive – this is a super intensive, 240-hour package of in-person and live online instruction. These courses are given over the winter and summer breaks and serve as an immersive experience that will guarantee a good score. It's the most expensive option of all, so if I were you, I would rather go with the regular live-online option.
From Princeton Review:
MCAT Private tutoring – here you can choose the per-hour option, or get 10 or even 60 hours of in-person instruction from an expert tutor. The 10-hour package costs around $1800 so it's quite pricey. If your pockets are deep, you can go for it because you'll get the books and additional materials included in the deal. But otherwise, you should probably choose the live-online option and study at your own pace. Med school advice and admissions counseling – Princeton Review has a large database of the best medical schools in the country, as well as, written materials regarding the personal statement, MCAT scoring, and life in the med school. Additionally, you can request professional admissions counseling, where you'll get feedback on your application and the essay, to make sure you get into your dream college. These offers start at around $1600 and go as high as $8700. Prices may vary from time to time, according to season.
How do the practice tests relate to the real-world MCAT?
This is a big question for anyone looking for solid exam prep. You want the practice tests to reflect the real-world MCAT as closely as possible. So what are students' experiences in that department? Kaplan – you'll see that more often than not, Kaplan full-length tests are a bit harder than the real thing. Many students report getting 505 with Kaplan and then scoring 515 on the real exam. But on average, you should expect to get 5-10 points more on the real test, compared to the Kaplan one. The Kaplan tests ask for more minute details and the actual AAMC tests are more general. If you want to get the closest approximation of what score you can expect, take an AAMC test. Princeton Review – Just like above, the Princeton practice tests are similar (and quite often harder), to the real ones. For example, many students report getting 506 with TPR and then scoring 515 on the real test. Another one: 506 on TPR, and 517 on the real one. You can search online student forums for more info, but on average, you can expect to score 8-10 points higher on the real MCAT, compared to the practice tests. Which is good. But remember to do the AAMC tests as well for a more balanced approach.
Kaplan Vs. Princeton Review – MCAT Books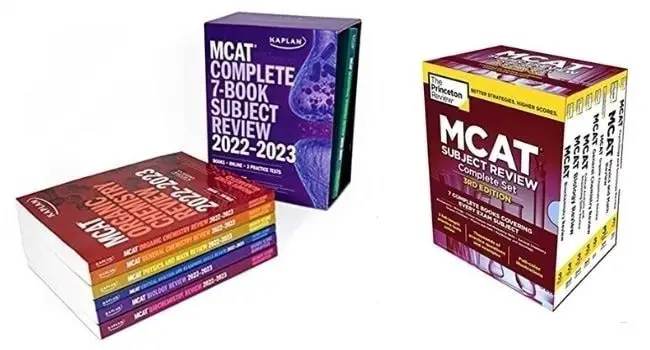 In this section, we'll take a closer look at all of the books and printed materials offered by both companies. Getting the right books can make or break your efforts when it comes to successful test prep. First of all, whichever set of books you choose, you should supplement them at least with some of the materials from AAMC. This will give you a much more thorough prep without stretching your budget too much. You'll get a set of seven different books in the Kaplan offer bundle. They cover every conceivable angle of the test but in a more general way. But still, they get high scores of around 4.5 from hundreds of students so they're worth your while. Most students say that the Princeton Review books are much more detailed, claiming that especially the drills reflect the contents of the real test quite accurately. Additionally, if you decide to go with the course package option from Princeton, you'll get four additional books that are not available to the general public:
MCAT Science Workbook
MCAT Science Review, Questions, and Solutions
In Class Compendium
MCAT CARS Workbook
In conclusion, I would recommend getting the Princeton books, along with a few additional books from AAMC for the most complete MCAT prep.
Kaplan Vs. Princeton Review – What do students say about the courses?
When you go online and into the maze of online reviews, you'll find that both companies are ranked mostly as "great" or "excellent" by students. On Trustpilot, a popular review website, Kaplan and Princeton get 4 out of 5, with mostly favorable comments from pupils.
5/5 Review for MCAT Kaplan:
Kaplan materials provided with this course are very comprehensive. The MCAT channel sessions help solidify murky concepts. The in-class sessions provided a real-time opportunity to work through questions and examples that were challenging with a very helpful instructor. – Angela
4/5 Review for MCAT Kaplan:
Plenty of material to help learn what is required on the test. Gives a similar perspective to what would be seen on test day. One thing that could be improved is how in-depth the CARS section goes. For a slow reader like myself, I needed a little more strategy than what was involved. – Alex
The negative reviews about Kaplan were mostly about the inability to organize the live classes because space couldn't be rented or there were not enough people enrolled to start the class. Quite a lot of people also complained about the lack of customer service, and really bad policies regarding the guarantee (for example, you improve your MCAT score by a single point, and this automatically disqualifies you from getting your money back).
5/5 Review for MCAT Princeton Review:
Worth the money. Very in-depth class time. I had great instructors who are available if you have questions. You also get lots of practice material. This class was worth the money. – Angela
5/5 Review for MCAT Princeton Review:
TPR helped my MCAT score grow 12+ points in 5 weeks. My instructors were amazing and super-committed to helping me with whatever I needed. The course is very thorough – you cover absolutely everything you need to know for the MCAT.
The negative reviews about Princeton mostly pointed out that some instructors were not as good as they should be, and that they were repeating the materials from the videos with no additional expert insight. Some of the live in-person classes were canceled just a few days before the start of the course.
Conclusion
I hope that after reading this thorough review; you have a much better understanding of what to expect from both companies. As you can see, Kaplan has great written materials and the ability to put people in actual classrooms for an extended MCAT prep course. But as you can see from some other reviews, the butts-in-seats strategy doesn't always work out for Kaplan. On the other hand, we have Princeton Review, which harnesses the power of modern technology by providing students with exquisite live online courses and big-data-driven testing capabilities. The choice is yours, but as indicated above, if you're interested in an online prep option (which I assume most of you will), I would go with Princeton. Next up, you may want to explore a list of the top MCAT prep courses.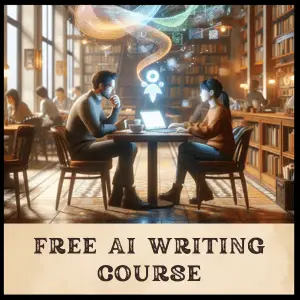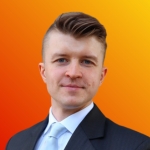 Rafal Reyzer
Hey there, welcome to my blog! I'm a full-time blogger, educator, digital marketer, freelance writer, editor, and content manager with 10+ years of experience. I started RafalReyzer.com to provide you with great tools and strategies you can use to become a proficient writer and achieve freedom through online creativity. My site is a one-stop shop for freelance writers, bloggers, publishers, and content enthusiasts who want to be independent, earn more money, and create beautiful things. Dive into my journey here, and don't miss out on my free 60-minute AI writing online course.