I first heard about the Ezoic online advertising platform from one of the popular YouTube channels for bloggers.
So, here's the tea: Before diving into the world of Ezoic, my website was all about AdSense and sneakily slipping in those affiliate links right into the heart of my content. And hey, with a cool 10,000+ monthly visitors (yep, that's the golden ticket to join Ezoic), I thought, "Why not?" And just like that, my blog got the nod, income levels soared, but then… bam! A mix of techy hiccups and life's curveballs had me hitting pause on ads to lean into affiliate income. But here's the twist: putting all my eggs in the affiliate basket? Kinda risky. Case in point: One of my articles, once raking in over a grand a month in affiliate moolah, got nudged down the search ladder and – ouch! – my cash flow felt it. That's when I thought, "Alright, Ezoic, round two?" And oh boy, what a game-changer! It's been a wild, more predictable ride to profit town since. So, wanna get the lowdown on Ezoic? Dive into my swift review and discover what makes this platform a gem.
Choosing Ezoic – Why focus on passive income?
My goal is to always encourage writers, freelancers, and other creatives to get paid passively. After all, trading money for time can only get you so far, and it's tricky to live the dream of independence and international travel if you must show up for work every day. Getting started with Ezoic allowed me to get closer to that dream, and truly boost my motivation to produce more high-quality content for you – my dear reader. Success in the display ads world does not hinge on any marketing gimmick that can go away tomorrow, but on building more organic traffic and pumping out more content (which is what I love doing). I used to earn $3 per 1000 visits on AdSense, but with Ezoic I'm now at $15 ePMV (earnings per thousand views) and it's growing. So now, it's not about coming up with the next ingenious affiliate marketing idea but setting up a viable content marketing strategy and focusing on SEO. Now it's a more predictable numbers game, which makes everything so much easier. So, how am I able to achieve satisfactory results now? Read on to get a quick summary of my journey with Ezoic.
Need for Speed – The basic success setup with Ezoic
I must be honest with you, choosing to use display ads (of any kind) will affect your site speed. But it's a trade-off that I'm happy to make because Ezoic is both fast and profitable. You just need the right setup. Before really seeing any success with display ads, I was using SiteGround hosting with Cloudflare and the SG Optimizer plugin for speed. However, I quickly realized that it was not the best solution for maximizing site speed (remember that Google's Core Web Vitals are now a huge factor in the world of SEO). So I switched hosting to Cloudways, maintained the integration with Cloudflare, and configured the WP Rocket plugin for maximum speed. In theory, my stats looked better, but there was still much room for improvement. That's when I started experimenting with Leap (Ezoic's proprietary site speed-boosting technology) and things got way better.
Ezoic Leap – Improving the user's experience
I decided to get rid of the WP Rocket plugin, and only use Leap for site speed. I have also removed all non-essential WordPress plugins to further maximize the results on GT Metrix and Google Page Speed Insights. So now the setup is Cloudways, Cloudflare (for caching and protection), Leap, and the Ezoic WordPress plugin – and it's working like a charm. Ezoic has built-in integration with Cloudflare so that caching is working great, and the Leap functions are truly improving the user's experience, allowing the core content to render almost instantaneously. Leap allows you to minimize CSS and JavaScript, lazy load images, pre-load fonts, defer render-blocking resources, and do many other things. And the best thing is that you don't need any advanced tech skills to get started. It's as simple as making a few clicks and then diligently testing the results.
Now my speed score is at around 77/100 for both desktop and mobile which is quite impressive, given the number of ads that are showing up on any given page. And the best thing is that the speed is still gradually increasing.
I have a few more tricks up my sleeve to push it even further. One of them will be switching the theme from Astra Pro which I've been using for years, to something faster and more modern (like Kadence). The other thing will be taking some of my pages on a diet. I usually include lots of links, images, and special elements that are weighing down some of my posts, so the trick will be to remove some of these HTML/CSS elements, while still ensuring that my content looks great. But I'm already happy where I'm at, and the Ezoic team has ensured that everything in my setup is correct.
Ezoic customer support – It exceeded my expectations
I have never received so much help during the initial service setup as I have with Ezoic. As soon as I signed up, I was assigned a success mentor (thanks Heather!), who helped me to resolve some of the small issues that always crop up during a switch from one technology to the other. Since I'm on Ezoic Premium (you get an invitation to this higher tier once you start achieving some good results), I have also had the privilege to talk to my customer success manager over a 30-minute video call, where I have learned a lot about how to make further improvements. This was a truly great experience because now I know that I can always ask for help and get answers quickly. There is also a great ticketing system, where you can post your questions, and receive an answer within 24 hours or less.
Using the power of the algorithms to boost income
Ezoic works with the use of ad placeholders. These are the spots around your site where the ads are placed (for example, below the first paragraph, in the sidebar, etc.) But setting up these placements is far from manual. You can spread them throughout your website with the use of the Ezoic platform and its WordPress plugin. Then, the machine learning algorithms will work tirelessly on optimizing your placements to maximize the profits.
The best thing is that along with monetization, there is also a lot of care about the user's experience on your website. Since joining Ezoic, I have realized that the average time spent on the page increased, and the bounce rate decreased. That's because, I have full control over the placeholders, and the system makes sure that you don't sacrifice users' satisfaction in the name of profit. When I look at my blog posts, I am truly impressed with how the ads blend in with the rest of the content, to improve the look of the site. For example, I've seen that ads use color patterns that match the colors I use in my regular blog post template. It's also cool to see premium advertisers like Nike or Microsoft spending their ad budgets on my site.
The gamification of moneymaking – One of the best features of Ezoic
Ezoic has specific levels that you go through as you progress on your journey. For an RPG fan like myself, this is a great feature because now I have more motivation to produce as much content as possible and reach the next level. In the meantime, you can also unlock achievements, and interact with our community of bloggers who are doing their best to improve. There is a whole Discord channel where you can easily communicate with website owners and the Ezoic team, ask questions, and help others. This sense of togetherness and the continuous innovation on the platform makes me get up in the morning, put on some classical music, and write more.
SEO Boost – Another Ezoic feature that's worth checking out
There is an SEO tab on the Ezoic platform that allows you to run tests and check which version of the title of each article performs better in the search engines. For example, "10 Best Writing Gadgets (That Will Blow Your Mind)" vs. "10 Best Writing Gadgets (To Get This Year)." After a few weeks, you get stats regarding CTR, clicks, time on the page, etc. Pick the winner and get a nice boost in terms of organic traffic. I have been looking for a feature like this for ages, and it's so easy to set up. Now I have something like sixty tests running, and this allows me to reach a higher position in the search rankings. Plus, Ezoic has a huge analytics platform that allows you to identify your top earning pages, and to learn what kind of content resonates with your audience.
The next steps on my Ezoic journey
If you've made it so far, you know that I'm a big fan of the Ezoic platform. It's easy to set up, it allows you to monetize traffic from all around the world (unlike many other advertising platforms), and it has a great community around it. As Ezoic releases more features like AI-powered placements or video hosting, I'm excited to release more content and build the team that helps me to make things happen. The goal is to release 20 new articles a month, at least until the end of the next year. I'm pretty sure that by that time, I will serve my audience while traveling around the world and making my dreams a reality. Next up, you may want to explore a list of the top affiliate programs for writers.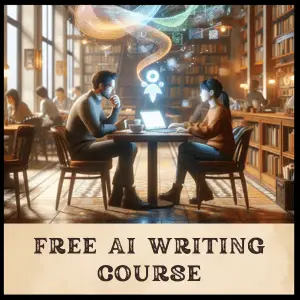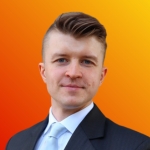 Rafal Reyzer
Hey there, welcome to my blog! I'm a full-time blogger, educator, digital marketer, freelance writer, editor, and content manager with 10+ years of experience. I started RafalReyzer.com to provide you with great tools and strategies you can use to become a proficient writer and achieve freedom through online creativity. My site is a one-stop shop for freelance writers, bloggers, publishers, and content enthusiasts who want to be independent, earn more money, and create beautiful things. Dive into my journey here, and don't miss out on my free 60-minute AI writing online course.