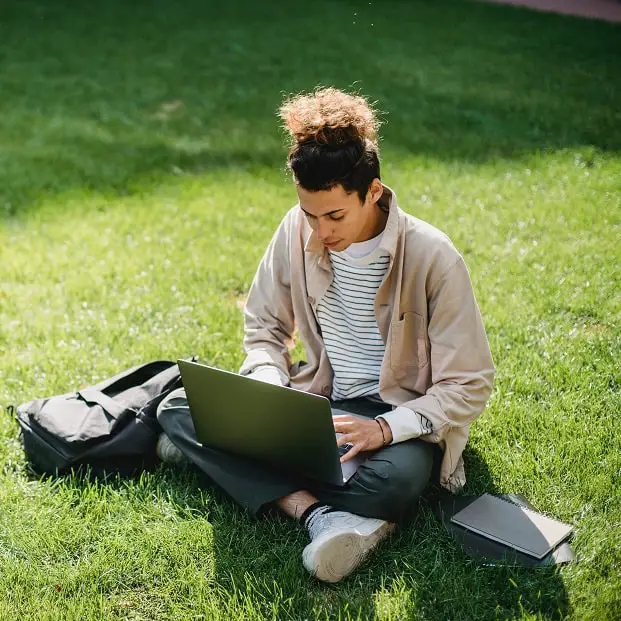 Writing an impeccable, top-notch college paper is a tough challenge.
It takes a lot of effort and skills to perfect your writing and produce a well-balanced, coherent, and compelling piece that warrants a high grade. Sadly, as with any learning process, college paper writers are not immune to errors and setbacks. Often, it takes a lot of missteps for us to learn what mistakes to avoid when writing a college paper. Let's learn how to evade common writing pitfalls and create a paper that'll make you proud.
5 Mistakes to Avoid When Writing a College Paper
While it's true that we learn more from our mistakes than from our triumphs, it doesn't mean that we can also learn from the mistakes of others. After all, to be forewarned is to be forearmed. Wouldn't it be better to know the most common errors beforehand so you can avoid them? When mistakes abound, students' workload increases exponentially, as they must deal with new tasks and revise the old ones as well. Research shows that a heavy workload negatively affects their academic performance and overall attitude toward learning. To avoid burnout and continued stress when writing your college paper, get to know the following mistakes you must avoid:
1. Not Following Tutor's Instructions
This is one of the most widespread and somewhat incomprehensible mistakes students make. One would think that tutors' instructions are the gospel students would comply with. In reality, this is not the case. Often, students turn a blind eye to some instructions, which dilutes their efforts to impress tutors with a nicely structured paper that shows eloquence and critical thinking skills. If you are not sure about how to follow your tutor's instructions, consider using the services of Trust My Paper to complete your assignments. Not only will the company's professional writers complete your paper on time and to the highest academic standards, but they will also help you learn how to comply with the provided instructions. Make the most of their services to submit your work on time and to learn from their professional approach to work.
2. Using Wrong Styles & Structures
Using wrong structures and styles is also quite common. Stick to the academic style, which means you should not use colloquialisms and contractions. Make sure also that you are using the citation preferred by your academic institution. These may vary from Chicago and Turabian to APA or MLA. Follow the best practices in academic writing by having a proper introduction, the main body, and a conclusion. The introduction should state your goal and the main thesis, while the main body should support your thesis with a list of arguments based on rigorous research. The conclusion should sum it all up without introducing new information.
3. Allowing Spelling and Grammatical Errors
Eradicate, not just minimize, spelling and grammatical errors. There are lots of free online tools and spell checkers available, like Grammarly and Ginger, so there is no excuse for being sloppy. No matter how hard you try to follow instructions and be creative with your paper, all your efforts will fall flat when it's riddled with misspelled words and atrocious grammar. If you ever used the services of online essay writing services, you would know that a reliable college paper writer ensures that the end product is error-free in this department. This is a clear sign you are dealing with a top-class writer with lots of experience and skills.
4. Poor Fact-checking
Don't just copy and paste facts and figures. Not all sources are as reliable as they seem or claim. Check, double-check, and check again. Use only authoritative sources when citing examples and arguments in your paper. If your goal is to compare information, highlight differences found in various seemingly credible sources, and identify conflicting pieces of evidence or research findings, then you must do your due diligence in cross-referencing each one.
5. Going Astray
It is all but human to want to diverge. We are all guilty of that, as we all want to be proven right with our opinions. Bearing this human weakness in mind, dedicate one round of reading the paper to validate coherence and consistency only. This is a good practice when writing your thesis, term paper, or any other long compositions. Is the flow of narration smooth and logical? Do your arguments support the main thesis? Does your conclusion summarize the discussion? Does it introduce a new concept or finding that was never touched in the main body? Answer these important questions when putting the finishing touches on the paper.
Recap
High-quality college papers result from hard work, regular practice, and outstanding writing skills. No one is immune to mistakes, and your objective is to learn from your own as well as other writers' blunders. One result of that learning is to avoid the most common mistakes that others have already committed. Make the most of our recommendations and reassess your writing practices to see where you can make necessary adjustments and improvements. Strive for incremental progress and make every other paper better than the previous one. Author's Bio: Erica Sunarjo is an experienced writer and essay evaluator. She started her career as a bilingual language teacher, moving on to work as a freelance writer. As a result, Erica knows what it takes to write a top-notch college paper both as a writer and an evaluator. She provides priceless advice on common pitfalls, best practices, and useful resources. Next up, you may want to explore the top websites with assignment help for students.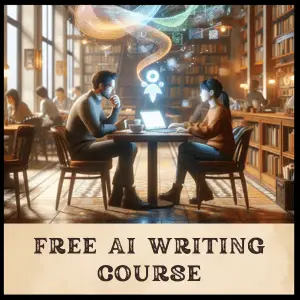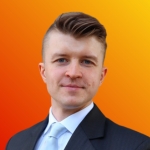 Rafal Reyzer
Hey there, welcome to my blog! I'm a full-time blogger, educator, digital marketer, freelance writer, editor, and content manager with 10+ years of experience. I started RafalReyzer.com to provide you with great tools and strategies you can use to become a proficient writer and achieve freedom through online creativity. My site is a one-stop shop for freelance writers, bloggers, publishers, and content enthusiasts who want to be independent, earn more money, and create beautiful things. Dive into my journey here, and don't miss out on my free 60-minute AI writing online course.