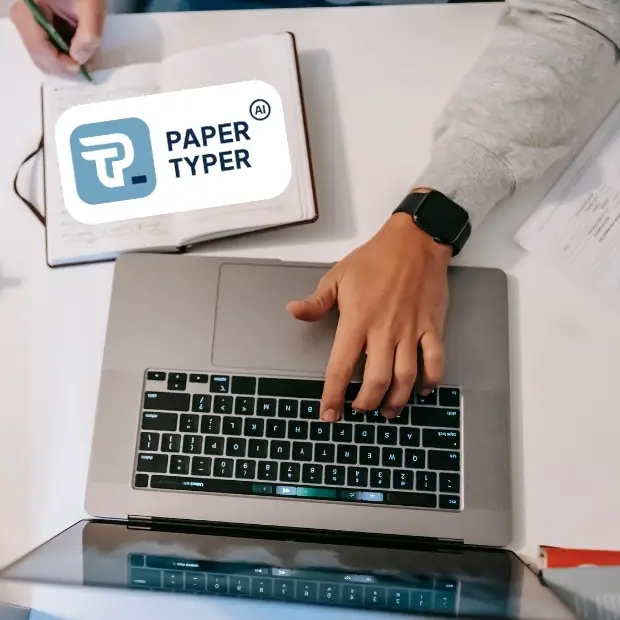 The art of writing is undergoing a transformative shift, and content created with the assistance of artificial intelligence is becoming more widespread than ever.
As deadlines loom and the demand for quality content rises, writers and students alike are on the lookout for tools that can streamline the writing process without compromising on quality. Enter Papertyper.ai, a trailblazing AI essay-writing assistant that promises to change the game. Dive in as we unpack its features, benefits, and nuances, and explore how it stands out in the crowded landscape of AI-assisted writing tools.
Exploring the Features of Papertyper.ai.
Papertyper.ai utilizes the power of artificial intelligence to provide users with well-crafted essays on various topics. Its advanced algorithms analyze the prompt and generate an essay that meets the requirements and academic standards. The tool ensures plagiarism-free content using algorithms with online access to cross-check against a vast database of academic knowledge. Moreover, it provides users with a comprehensive list of references and citations.

User-friendly interface and easy navigation
Papertyper.ai boasts a user-friendly interface that makes it easy and convenient to use. With just a few clicks, you can get a well-structured and well-researched essay. The tool allows you to customize the essay by choosing the desired word count and level of complexity. It also provides options to edit and refine the essay according to your preferences. Its powerful AI capabilities, plagiarism-free content, and user-friendly interface make it one of the best free AI essay generators.
A Simple guide to using Papertyper.ai effectively:
Enter your essay topic: Start by typing or pasting your essay topic into Papertyper.ai's interface.
Click "Generate Essay" and let the AI algorithm work its magic.
Review the generated essay: Paper-typer quickly develops an essay based on your topic. Take a few minutes to review the content and make any necessary adjustments. Remember to fact-check everything, and do your best to infuse the essay with your original ideas and insights.
Download and use: When satisfied with your essay, you can download it as a Word document or copy and paste it into your preferred writing software to finish it off.
Benefits of using Papertyper.ai for high-quality essay content:
By harnessing the power of artificial intelligence and natural language processing this tool ensures that users receive coherent, well-structured, and plagiarism-free essays tailored to their needs.
Time-saving and Efficient:
Gone are the days of spending hours on research and writing. With Papertyper.ai, you can generate well-structured and plagiarism-free content in mere minutes. This efficiency allows students and writers to focus on other academic or personal commitments, making the writing process stress-free.
Access to a Wide Range of Topics:
Whether you're working on an argumentative essay, a research paper, or a literary analysis, Papertyper.ai has got you covered. The platform provides access to a plethora of topics and essay types, ensuring that users can find the necessary resources for any assignment.
Quality Assurance:
The AI algorithms behind Papertyper.ai ensure that the generated essays are of top-tier quality, offering well-researched information and logical arguments. Plus, with its advanced plagiarism detection, you can rest assured that your content is original and unique.
User-friendly Experience:
The platform's intuitive interface ensures that even those new to AI tools can navigate and generate essays with ease. From inputting essay prompts to receiving instant results, the entire process is streamlined for user convenience. In essence, Papertyper.ai is not just about generating text—it's about providing a reliable, efficient, and high-quality writing solution.
How does Papertyper.ai compare to other AI essay-writing tools?
Unlike many other AI essay writing platforms, Papertyper.ai offers the following advantages:
Quality Content: Papertyper.ai generates well-structured, cohesive, and plagiarism-free essays that meet academic standards. Its advanced algorithms ensure high-quality content tailored to the user's requirements.
Customization Options: Users can customize their essays by choosing from various writing styles, formats, and topics. This flexibility allows students and professionals to create unique, personalized essays reflecting their ideas and expertise.
Reliable Sources: Papertyper.ai accesses a vast database of credible sources, including academic journals and reputable websites. This ensures that the generated essays are well-researched and supported by reliable information.
Comparison of features, accuracy, and user reviews
Compared to other AI essay writing platforms, Papertyper.ai consistently receives positive user reviews due to its accuracy and extensive feature set.
Some notable features include:
Plagiarism Detection: Paper-typer uses advanced algorithms to detect and eliminate any traces of plagiarism in the generated essays.
Grammar and Spelling Check: The platform's built-in grammar and spelling checker ensures error-free writing, improving the essay's overall quality.
Word Count and Formatting: Users can easily set word count limits and format their essays according to specific guidelines or requirements.
Overall, Papertyper.ai stands out for its ability to provide high-quality and customized essays with accuracy and user satisfaction, making it the top free AI essay writer in the market.
Tips for getting the best results from Papertyper.ai:
Select your topic: Begin by entering your essay topic or keywords into the search bar. Papertyper.ai will generate relevant content based on the information provided.
Adjust the length: Choose the desired size for your essay. Whether you need a short article or a comprehensive research paper, Papertyper.ai can help you meet your requirements.
Customize the content: Papertyper.ai allows you to personalize your essay by adjusting the tone, style, and structure. This ensures that the final product aligns with your writing preferences.
Review and edit: While Papertyper.ai does the heavy lifting regarding content generation, reviewing and making any necessary edits is always a good idea to ensure the essay meets your specific requirements and reflects your unique voice.
Add references: If needed, you can easily add regards to your essay using Papertyper.ai's citation options. This helps you maintain academic integrity.
Addressing Concerns About Plagiarism with Papertyper.ai
In the realm of academic and professional writing, plagiarism is a grave concern. It not only jeopardizes the credibility of the writer but also undermines the very essence of academic integrity. Papertyper.ai, while being a powerful AI-driven tool, is acutely aware of these concerns. It's designed to be an aid, not a replacement for genuine effort and original thought.
Guidelines for Ethical Use of Papertyper.ai:
Recognize Its Role: Papertyper.ai is a tool for sparking creativity and aiding in the brainstorming process. It should be viewed as a foundation upon which you can build, refine, and expand. It's essential to use the content generated as a starting point, not the end product.
Cite Appropriately: If you draw inspiration or directly use content from Papertyper.ai, it's crucial to give credit where it's due. This means citing the AI's contribution in line with the referencing style you're using.
Engage in Thorough Review: Always remember that AI-generated content is a guide. Before finalizing any piece, review the content, infuse your voice, and make necessary modifications to ensure its authenticity.
Ensure Originality: After crafting your essay with the help of Papertyper.ai, it's a good practice to run your work through a plagiarism detection tool. This step ensures that your final piece is not only inspired but also original.
By adhering to these guidelines, users can harness the power of Papertyper.ai responsibly, ensuring that the tool enhances the writing process without compromising the integrity of the work.
FAQ about Papertyper.ai:
What is Papertyper.ai?
Papertyper.ai is a free AI essay writer tool, often called a "paper typer free" solution, that generates unique and plagiarism-free content on various topics. Using advanced algorithms, it analyzes the given topic and produces well-written essays that can be used for research, inspiration, or learning purposes.
Is it legal to use Papertyper.ai?
Yes, using Papertyper.ai is legal. However, it is essential to note that the content generated by AI should be used responsibly and ethically. It is recommended to properly cite and reference any information obtained from the developed essays to avoid plagiarism issues.
How does Papertyper.ai ensure the privacy of my essays?
Papertyper.ai prioritizes user privacy and data protection. All essays generated are encrypted and not stored in any permanent database. Once you close the tool or navigate away, the generated content is deleted, ensuring that your essays remain confidential and are not accessible to others.
Can I use Papertyper.ai for professional writing tasks beyond academic essays?
Absolutely! While Papertyper.ai is primarily designed for academic essays, its advanced algorithms can generate content for various professional writing tasks, including reports, articles, and presentations. However, it's always recommended to review and tailor the generated content to fit the specific context and audience of your professional task.
Is there a limit to the number of essays I can generate using Papertyper.ai?
While Papertyper.ai is designed to be a free tool, there might be certain usage limits in place to ensure fair access to all users. However, these limits are usually generous, and most users find them more than sufficient for their needs. For unlimited access or additional features, the platform might offer premium plans or subscriptions.
Does Papertyper.ai guarantee perfect essays every time?
While Papertyper.ai strives to provide high-quality essays, it should be noted that it is an AI tool and not a substitute for human writing. The generated content might require additional editing and proofreading to make it perfect. Users should review and refine the essays as needed.
Is Papertyper.ai suitable for academic use?
Papertyper.ai can be a helpful tool for generating ideas and gaining insights on various topics. However, when it comes to academic use, it is essential to adhere to the guidelines and regulations set by educational institutions. It is recommended to consult with teachers or professors to ensure compliance with academic integrity policies.
Conclusion
Papertyper.ai offers a valuable resource for students and writers, but it's essential to use it responsibly. By understanding the tool's purpose, correctly citing the generated content, and adding personal insights, users can avoid plagiarism concerns and create unique and authentic work. Now, it's over to you! Dive into the world of AI-assisted writing with Papertyper.ai and experience its transformative power firsthand. Next up, you may want to explore a guide on the top essay hooks you can use to draw the readers in.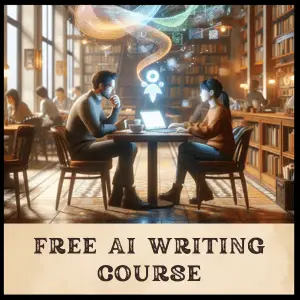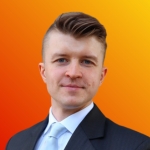 Rafal Reyzer
Hey there, welcome to my blog! I'm a full-time blogger, educator, digital marketer, freelance writer, editor, and content manager with 10+ years of experience. I started RafalReyzer.com to provide you with great tools and strategies you can use to become a proficient writer and achieve freedom through online creativity. My site is a one-stop shop for freelance writers, bloggers, publishers, and content enthusiasts who want to be independent, earn more money, and create beautiful things. Dive into my journey here, and don't miss out on my free 60-minute AI writing online course.