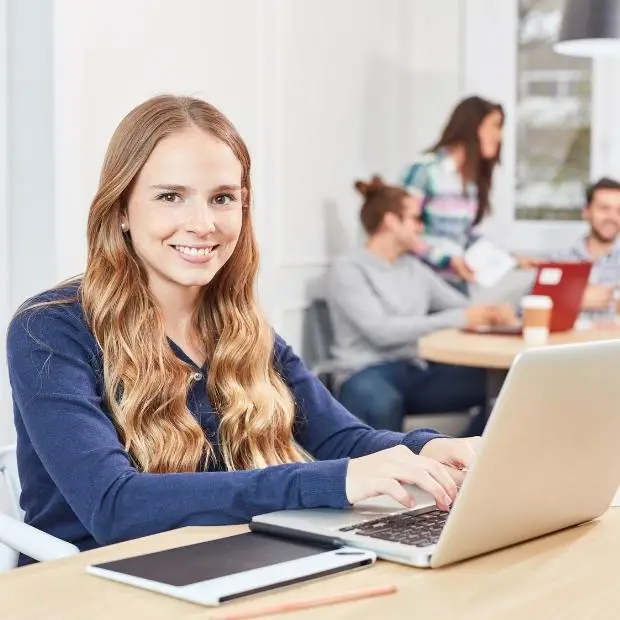 After graduating from a college or university, you're probably looking for an internship that will give you a head start in your career.
And given the enormity of competition in the job market, it would look like a herculean task to win an internship in a reputable firm.
Jumping into the fray when having only a college degree and few or zero skill sets makes it more daunting.
So, how do you successfully apply for an internship right after college? This is what you'll learn about in this piece.
If you are completely unfamiliar with internships and getting your first job, let's begin by explaining the most basic question of this piece.
However, if you want to explore things beyond internships and want to know more about every minute aspect of the corporate world, you can check a website like FlexMyFinances.com.
What is an Internship?
An internship is a job agreement that lets you learn skills and provide value to a company, even when you don't have any previous experience. You can think of it as a training ground where you immerse yourself in the business world for the first time and work for 3 to 6 months in a new field to see if it's the right fit for you.
The best part is that an internship pays money and if you prove your worth, perhaps you will get a real job contract in the end.
How to Apply For an Internship Straight After College?
An internship is a fantastic way to experience and learn about a specific industry or business, which may finally lead to a full-time role.
Here are some suggestions to assist you in getting the internship of your choice.
1. Consider The Best Career Choice For You
The experience you gain during your internship can make a big difference in your future career. Hence, t's crucial to ponder your career options carefully before committing to an internship.
There are a few factors you should think about before deciding. First, think about your long-term goals. What kind of career do you ultimately want to have? An internship can give you a taste of what it's like to work in a particular field, so choosing an option that aligns with your goals is a good idea.
You should also think about your interests and strengths. What interests you deeply? What kind of work do you find both fulfilling and challenging?
You will choose an internship that will be enjoyable and helpful for your future by taking the time to think through and respond to these questions.
2. Learn Skills Related To The Career Path You Want To Explore
Any successful career starts with a strong foundation of skills. If you want to make the most of your internship and set yourself up for success, it's important to take the time to learn skills related to your chosen field.
For instance, if a career in marketing interests you, brush up on your copywriting and social media abilities.
If you're interested in graphic design, ensure you're proficient in the latest design software.
By honing your skills and developing a strong foundation of knowledge, you'll be ready to succeed in your internship—and beyond.
3. Carefully Craft Your LinkedIn Profile
A strong LinkedIn profile is a powerful tool that can help you land your dream internship. A potential employer can view your skills and experience in your profile, which is an online portfolio.
To make the most out of LinkedIn, it's important to take some time to build your profile and connect with other professionals in your field.
Include an appealing profile picture and showcase your education and relevant skills or accomplishments. Next, connect on LinkedIn with people in your network by reaching out to them and trying to provide value.
4. Shortlist Organizations That Accept Interns
The process of short-listing organizations for internships is important for several reasons.
It helps you find companies that are the best match for your interests and skill sets. It also ensures that you apply to reputable organizations that offer quality internships. Finally, it helps to save time and energy by eliminating organizations that are not a good fit.
By taking the time to short-list organizations, you can increase your chances of securing an internship that is both enjoyable and beneficial to your career.
5. Create a CV And a Cover Letter
When applying for internships, a CV is one key component you can't do without.
A CV, or curriculum vitae, is a document that summarizes your educational background, work experience, and skills. Employers use CVs to get an initial impression of candidates. Resume, as it's commonly called, also plays a vital role in the internship application process.
While each employer has different requirements, there are certain elements that you should always include in your CV, such as your name and contact information, education and work history (if any), and relevant skills.
By taking the time to craft a strong CV, you'll increase your chances of being selected for an interview and landing the internship you want.
Another thing to sink your teeth into is a cover letter. Not all prospective employers will require it, but it's basically a short letter where are you state your motivation for applying to a particular role.
It's crucial to create it with high attention to detail, because it allows you to showcase your writing skills and persuade the human resources department to consider you as a viable candidate.
6. Start Applying And Persist Until You Succeed
Once you complete all the above steps, start applying for internships. It may seem daunting. The secret is to take your time, consider your options, and craft an interesting application.
Then, put together a resume and cover letter highlighting your qualifications and matching the organization's needs; finally, apply for the position.
Extra tip: you can create a simple spreadsheet where you list all the internships you want to apply to. This will allow you to keep tabs on communications with different companies getting confused.
7. Be Prepared For Interviews
Just because you landed an interview doesn't mean the hard part is over! The interviewing process can be just as competitive as the application process, so it's important that you go into each interview prepared and confident.
Doing some preliminary research on the company is always a good idea. It shows your genuine interest in working there and will help you better prepare your questions.
In addition, practice common interview questions with someone who can give you constructive feedback so you can hone your responses.
Conclusion
Landing an internship right after college is no easy feat, but it is possible if you start early, use your resources, make yourself stand out from the rest, and be prepared for interviews.
Following these tips will increase your chances of securing an internship after college and set you up for success in your chosen career path!
Rafal Reyzer
Hey there, welcome to my blog! I'm a full-time blogger, educator, digital marketer, freelance writer, editor and content manager with 10+ years of experience. I started RafalReyzer.com to provide you with great tools and strategies you can use to achieve freedom from 9 to 5 through online creativity. My site is a one-stop-shop for freelance writers, bloggers, publishers, content enthusiasts who want to be independent, earn more money and create beautiful things. Feel free to
learn more about me here.