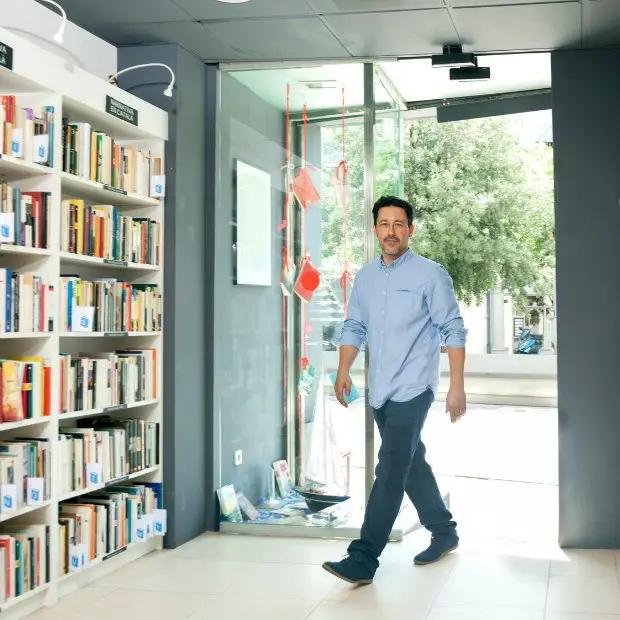 In the fast-paced digital landscape of the 21st century, ensuring your business is easily discoverable holds the key to success.
The way people search for businesses has evolved significantly, with a staggering 97% of users relying on online searches to find local establishments.
So, how can you help customers find your business easily in this era of infinite choices? Visibility isn't just a factor. it's the linchpin that dictates your business's destiny. Amidst the cacophony of competitors, the art of standing out has become both a challenge and a necessity.
So, how can you ensure that your business shines brightly in the vast sea of options available to consumers? Let's explore some great strategies for elevating your business's accessibility, engagement, and allure for your audience.
Here's how you can help customers find your business:
1. Unlock Your Business Accessibility
Accessibility and location play a vital role in connecting businesses with their customers.
One powerful way to achieve this is by harnessing the capabilities of mapping tools. These tools enable you to visualize data geographically, making it easier to understand patterns, trends, and connections.
Knowing how to plot ZIP codes on a map, makes your company more visible and accessible. It makes a huge difference when clients can quickly and easily locate your business.
Mapping tools are your compass in the labyrinth of competition. If you want to set yourself apart from your business competitors, these tools will help lead the most promising clients to your door.
2. Optimize Your Website for Search Engines (SEO)
Your website serves as your business's primary digital storefront. Think of search engine optimization, or SEO, as the signage that directs people to your store in a crowded marketplace.
Properly optimized websites are easily indexed by search engines, making them more likely to appear in relevant search results. The incantation of SEO resides in meaningful content, interlaced with keywords that resonate with potential patrons.
But it's not about keyword stuffing. Your content needs to add genuine value, answer questions, and provide solutions to user queries.
Another thing to consider is that many people nowadays conduct searches using portable electronic devices. You risk losing a lot of prospective clients if your website doesn't render properly on mobile devices.
Add meta tags, and alt tags for photos, and make sure your site layout is straightforward. All of these things assist search engines in better comprehending and ranking your site.
3. Leverage Local Search Listings
When the local crowd seeks services in their vicinity, your name should be the first to grace their screens. The wizardry of tools like Google My Business and Bing Places lets you claim your digital turf. These applications can also help manage and keep your details accurate, including updated hours, services, and contact information.
In this era of shared experiences, don't shy away from encouraging happy patrons to shower you with gleaming reviews. These reviews are magical tokens that not only guide potential customers but also elevate your ranking in the local search spellbook.
4. Engage in Content Marketing
Beyond the immediate content on your website or social media platforms, there's a vast world of content marketing waiting to be leveraged. Regular blog posts, videos, or infographics can not only provide additional value to your audience but can also be shared, increasing your reach.
The benefits aren't just immediate. Consistently valuable content can help establish your business as an authority in your field. Plus, other sites might link back to your informative articles or videos, extending your media mileage.
Write guest blog posts for other websites in your industry or niche with backlinks to your site. This can help you reach a new audience and establish yourself as an authority in your field.
5. Collaborate with Local Influencers and Businesses
Sometimes increasing a business's visibility requires forging alliances. Collaborating with local influencers with a multitude of followers can be beneficial to your enterprise, especially if their brands align with yours.
Your company can be presented to a whole new group of prospective clients through the use of shoutouts, a product review, or even a shared event.
You can likewise work together with other local businesses in hosting promotions and other events. For instance, if you are into writing and publishing, you can persuade the owners of a local coffee shop or a bookstore to co-host a storytelling or poetry reading event, seminars, and workshops. This could attract a throng of patrons for both your companies.
6. Strengthen Your Online Presence
Utilize targeted advertising on platforms like Facebook, Instagram, and Twitter. These platforms offer powerful tools to narrow down your audience based on demographics, interests, and behaviors, ensuring your business is shown to the right people.
You could likewise list your business on popular online directories and review platforms such as Yelp, Google Maps, TripAdvisor, and Angie's List. This can significantly increase your online visibility and credibility.
Video Marketing is also a potent strategy to increase your online visibility. Create engaging video content about your business, products, or services and share it on platforms like TikTok and YouTube. Videos tend to capture more attention and can be easily shared.
7. Harness the Power of Modern Tools
Develop a mobile app for your business to provide customers with a convenient way to interact with your products and services. If you are not tech-savvy, you can hire an app developer to do the job.
You can also use QR codes on your marketing materials to enable customers to quickly and conveniently access your website, promotions, or contact information.
Utilizing geotargeting in your online advertising is also a great idea. It enables you to target customers based on their physical location, ensuring your ads are shown to people in specific areas.
8. Use Pay Per Click Advertising to Your Advantage
Advertising algorithms on platforms like Google, Facebook, Instagram, and LinkedIn, are increasingly more sophisticated and driven by artificial intelligence. All you need to do is define your target audience, come up with a few ad creatives, set up a conversion attribution model using Google Analytics and you're ready to attract new customers to your business.
Of course, you should prepare an ample budget for experimentation because you may not see satisfactory results from the get-go, but as you progress, you'll see that paid ads are actually a marvelous tool in your marketing arsenal. Otherwise, these huge corporations wouldn't be making billions of dollars every year.
Final Thoughts
Navigating the digital marketplace can seem daunting, but with the right strategies, you can ensure your business stands out. Start by refining your website and then expand your efforts outward, utilizing tools and tactics designed to boost visibility.
Remember, in today's interconnected world, helping customers find your business is just as crucial as offering a stellar product or service. Content marketing, collaborating with influencers and local businesses, geo-targeting, and other strategies we mentioned here can help propel your enterprise to new heights.
Rafal Reyzer
Hey there, welcome to my blog! I'm a full-time blogger, educator, digital marketer, freelance writer, editor and content manager with 10+ years of experience. I started RafalReyzer.com to provide you with great tools and strategies you can use to achieve freedom from 9 to 5 through online creativity. My site is a one-stop-shop for freelance writers, bloggers, publishers, content enthusiasts who want to be independent, earn more money and create beautiful things. Feel free to
learn more about me here.