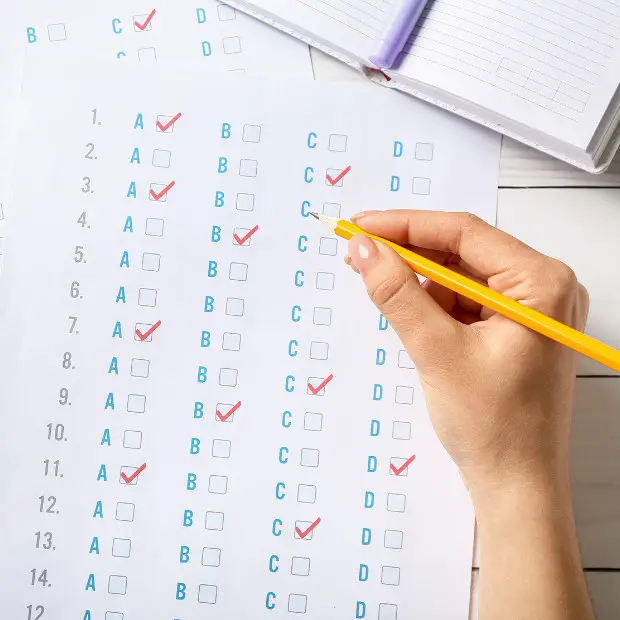 Stepping into the world of BKSB (Basic Key Skills Builder) assessments can feel like navigating a new city without a map.
This crucial test, covering math, English, and ICT, is more than a routine academic hurdle in the UK and Australia—it's a stepping stone to your career or college dreams. For over two decades, BKSB has honed this assessment to ensure you're equipped for the journey ahead. Here's how you can chart your path to BKSB mastery.
Why the BKSB Test Matters?
The BKSB isn't just about gauging your academic prowess; it's about measuring your functional skills – the ones you utilize every day without even realizing it. This assessment pinpoints where you shine and where you can grow, providing a clear path to bolster your abilities. And here's something to ponder: BKSB test-takers are reported to outperform the average by 17%, making a strong case for diligent preparation. After all, excelling in this test can open doors to prestigious colleges and sought-after careers.
How Companies Use the BKSB Test?
When household names like KPMG and Mercedes Benz are involved, you know the stakes are high. These industry leaders, along with others such as British Gas and Harvey Nichols, don't just consider the BKSB test; they integrate it into their hiring process, especially for junior roles and apprenticeships. Why? Because they're on the hunt for individuals who not only have the knowledge but can also apply it effectively in real-world scenarios.
What You Can Expect on the BKSB Test?
The BKSB assessment has different parts:
Initial test
Diagnostic test
Learning
Progress check
Practice exam
The initial test assesses your math, English, and ICT skills, and there is no time limit for completion, typically taking about 20 minutes. The questions match your ability level. So each person gets a unique test. After the first test, you take a diagnostic test. This shows your strengths and weaknesses in detail. BKSB provides learning tools to improve your skills. You can then take progress checks to see your improvement. The practice exam prepares you for the final test. The test uses ratings such as Entry Level 3, Level 1, and Level 2. These match UK school standards. Higher levels mean stronger skills.
The Math Test Details
The math test covers:
Calculations with numbers
Data handling
Measures
Shapes
It checks basic math, such as addition, subtraction, multiplication, and division. It also tests more complex math. This includes decimals, fractions, ratios, and percentages. You can use a calculator for some questions. Others require you to do the math without a calculator. This balances simple and hard math skills.
The English Test Details
English skills are tested in:
Speaking and listening
Writing
Reading
Spelling, punctuation, and grammar are emphasized. The questions test your understanding, writing, and language skills.
6 Tips to Get Ready for the BKSB Test:
Take practice tests on the BKSB website. This makes you familiar with the test format and questions.
Simulate the test experience with practice exams from the BKSB website. The familiarity you'll gain with the test's style and question types is invaluable.
Delve into sample questions available online to demystify the test-day format.
Tap into BKSB's customized learning resources to fortify your weaker areas.
Craft math flashcards that cement key formulas and concepts in your memory.
Dive into a diverse reading diet that includes books, articles, and magazines to elevate your comprehension and speed.
Engage with peers in online forums who are also preparing for the test. Share tips, offer support, and exchange insights to enrich your preparation journey.
Thorough preparation is key to doing well on the BKSB test. With focus and regular practice, you can show your abilities. This will help you achieve your college and career dreams.
Why Companies Rely on the BKSB Assessment
Leading companies in the UK and Australia trust the BKSB assessment. Some of the top businesses using it include:
British Gas: This major utility company uses the BKSB test to screen potential hires for technical apprenticeships. Good math, English, and ICT skills are vital for these roles.
KPMG: This global professional services firm employs the BKSB assessment for recruitment of junior staff like audit trainees. The test evaluates the aptitude needed for such positions.
Harvey Nichols: The luxury British retailer relies on the BKSB test to ensure new staff can provide excellent customer service. Functional skills are key for retail employees.
Mercedes Benz: The German automobile giant uses the BKSB assessment to hire apprentices at its UK dealerships. It ensures apprentices have the foundation to acquire technical expertise.
The Value of Functional Skills
Employers highly value functional skills. They represent the ability to apply basic math, English, and ICT in daily work. Why are they considered so important?
Communication: Functional English skills ensure that workers can communicate clearly with colleagues and customers.
Practical Abilities: Functional mathematics equips workers with the skills for tasks such as measurements, cost estimation, and budget management.
Flexibility: Proficiency in functional information and communication technology (ICT) skills allows workers to effectively utilize technology and quickly adapt to new programs.
Solving Problems: The application of skills enables workers to effectively handle situations and find solutions.
Efficiency: Having skills enables workers to complete tasks with greater efficiency and accuracy.
Safety: Functional numeracy plays a role in reducing the risk of errors that could potentially compromise safety.
Professionalism: Demonstrating effective written communication projects a professional image to customers.
Considering the role that functional skills play across jobs, the BKSB assessment serves as an accurate measure of a candidate's preparedness.
Structure of the BKSB Initial Assessment
The initial BKSB assessment provides an overview of a candidate's skill level.
Here are some important details about its structure:
No Time Limit: Candidates have time to complete the assessment ensuring it accurately captures their abilities.
Adaptive Algorithm: The questions are tailored based on each individual's responses targeting their skill level specifically.
Mathematics, English, and ICT Coverage: Separate sets of questions assess each skill area.
Multiple Choice Format: Most questions offer 4 5 answer options, for candidates to choose from.The English Assessment Preparation
To perform well in the section of the BKSB assessment it is important to concentrate on;
Reading Comprehension
Engage in reading stories, news articles, and magazines.
Summarize the content you read to ensure comprehension.
Make predictions and connections while reading to enhance understanding.
Highlight key points and new vocabulary
Grammar Rules
Learn rules for punctuation, parts of speech, subject-verb agreement
Revise with online grammar quizzes and worksheets
Vocabulary Building
Use flashcards or apps to expand vocabulary
Learn roots, prefixes, and suffixes of words
Note new words and definitions as you read
Writing Practice
Outline ideas before writing full sentences
Draft, review, and edit various writing exercises
Get feedback from teachers, parents, peers
Preparing for the Math Assessment
To perform well in the math section of the BKSB test, focus on:
Core Concepts
Addition, subtraction, multiplication, division
Fractions, percentages, decimals
Measurement units like distance, weight, capacity
Calculations
Learn formulas for area, volume, ratios
Memorize times tables up to 12
Practice math operations without a calculator
Problem-Solving
Attempt word problems and apply concepts
Break problems into steps
Draw visuals like charts, graphs, diagrams
Test-Taking Skills
Get familiar with allowed calculators
Manage time by skipping tricky questions
Double-check responses before submitting
Practice questions at the right level will best prepare you for the math assessment.
Why Thorough Preparation is Vital
It is essential to prepare diligently for the BKSB assessment because:
It provides an accurate snapshot of your functional skills when employers review your profile.
The adaptive format gives you questions suited to your competence so you can demonstrate your true abilities.
Good results can boost your chances of entering a desired apprenticeship program or gaining employment.
You may get only one or two chances annually to take the assessment based on your situation.
Weak areas highlighted in the results can be improved through BKSB's targeted learning resources.
Achieving a strong performance boosts self-confidence as you pursue new educational or career opportunities after the assessment.
Thorough preparation for the BKSB Assessment is more than just a study routine; it's an investment in your future. With a blend of focus, regular practice, and the right resources, you'll not only demonstrate your abilities but also pave the way to achieving your academic and professional aspirations. Start your preparation today and take a confident step toward realizing your dreams.
FAQs About BKSB:
How is the BKSB test different from other skills tests?
The adaptive nature of the BKSB means every question is tailored to your current level, ensuring you can showcase your true potential.
What do the test rating levels mean?
Think of them as stepping stones. Level 2 is akin to GCSE Grade C or above – a solid foundation for most careers and further education.
What BKSB resources help you prepare?
Look no further than BKSB's treasure trove of practice tests and revision materials, designed to give you the edge you need. After this article, you may want to explore a guide on preparing for graduation exams.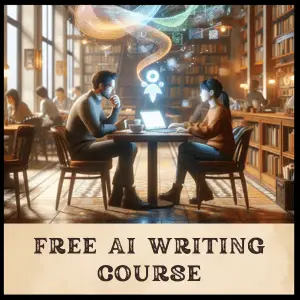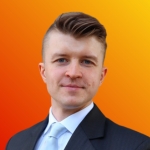 Rafal Reyzer
Hey there, welcome to my blog! I'm a full-time blogger, educator, digital marketer, freelance writer, editor, and content manager with 10+ years of experience. I started RafalReyzer.com to provide you with great tools and strategies you can use to become a proficient writer and achieve freedom through online creativity. My site is a one-stop shop for freelance writers, bloggers, publishers, and content enthusiasts who want to be independent, earn more money, and create beautiful things. Dive into my journey here, and don't miss out on my free 60-minute AI writing online course.