Apple's ad for the iPhone states that "if you don't have an iPhone, well, you don't have an iPhone."
All iPhone users would relate to this, wouldn't they? As much as we love our sleek iPhones, keeping the gadgets safe is a concern that comes as a given! A phone cover for our iPhones is an absolute must for keeping them shielded from danger, and the new iPhone 14 is no exception. In this piece, I will cover the Mkeke iPhone 14 series case review and show you how it can keep your device safe.
First off, here are the links to these phone cases in case you want to get them:
But why exactly would you consider these cases over others?  What makes them special and unique? Let's find out…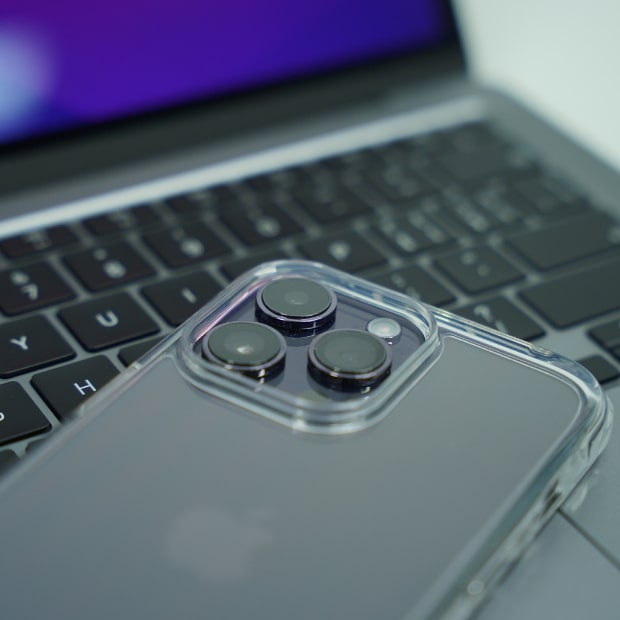 Why Mkeke iPhone Series Cases Are Worth Your Consideration?
Brand and popularity:
Established in 2015, the Mkeke company has only grown increasingly popular over the years. All thanks to its strong and minimalistic cases, available at affordable rates. The brand specializes in manufacturing quality cases for multiple iPhone series. They are solid-colored cases that come in multiple designs and are shipped worldwide. Mkeke iPhone covers are one of the top iPhone clear cases selling on Amazon and have the Amazon's Choice badge. This means they are decently priced, shipped immediately, and highly rated by customers.
Solid case:
The Mkeke iPhone covers are highly solid and basic cases that are durable and sturdy. Case for iPhone Pro Max: The case is built of high-definition materials is transparent and has an anti-yellow cover. This makes the case look glass-like. It has a scratch-resistant coating on the case's interior and exterior. The coatings are optimized in a manner to prevent yellowing after a while. Case for iPhone Pro: Mkeke's sheer and translucent cover for iPhone 14 Pro released in the year, 2022. The see-through case enhances the brilliantly colored finish of the iPhone 14 Pro. It has elevated bezels to lift the screen and camera off any flat surface. This prevents the screen and camera from smashing or getting scratched.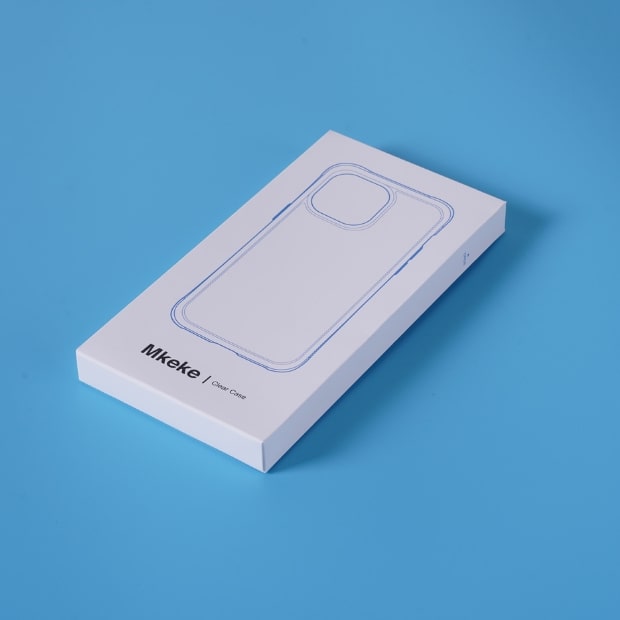 Quality Materials:
The appealing cases made of plastic, polycarbonate, and acrylic ensure the iPhones resist any harm. The sleek and smooth finish helps the phones to not slip away from your hands to cause damage. They are strong and break-resistant. The texture of the phone is highly durable and does not peel off. You can use the case for a long period. The flexible case helps users to slide their phones in and out of their pockets easily. Because of the modern design, you get more confident in holding your phone while calling, texting, using social media, playing games, and for taking selfies. The case also has precisely made buttons to help you press iPhone buttons/switches conveniently. They are also easy to feel and do not cause a hindrance while you swipe through your screen or use any feature.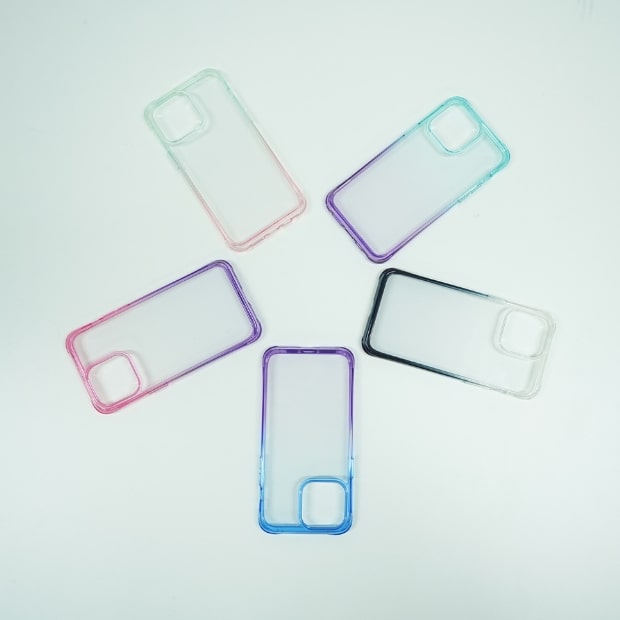 Extensive color portfolio:
As consumers, we always look for options. The same goes for phone covers, where we intend to be picky in terms of how the covers make our phones look. The good news is, the Mkeke iPhone 14 series case is available in a variety of colors.
Here's a list of the available colors: iPhone 14 Pro Max Case: Available in C-pink green, B-purple green, black and clear case, C-pink green, G black clear. iPhone 14 Pro Case: This is available in clear or transparent, D-black, gradient black clear, gradient black green, gradient blue clear, gradient clear black, gradient pink green, gradient purple blue, gradient purple-green, and gradient purple pink. Affordably priced: After spending a hefty amount on the iPhone 14 itself, you would not want to purchase a super-expensive case, right? You would like a cover that is easy on the pocket and offers safety and looks good at the same time. Well, the Mkeke iPhone 14 case is the one for you. iPhone Pro Max – $16.99-17.99 (available on Amazon) iPhone Pro – $15.19 (available on Amazon)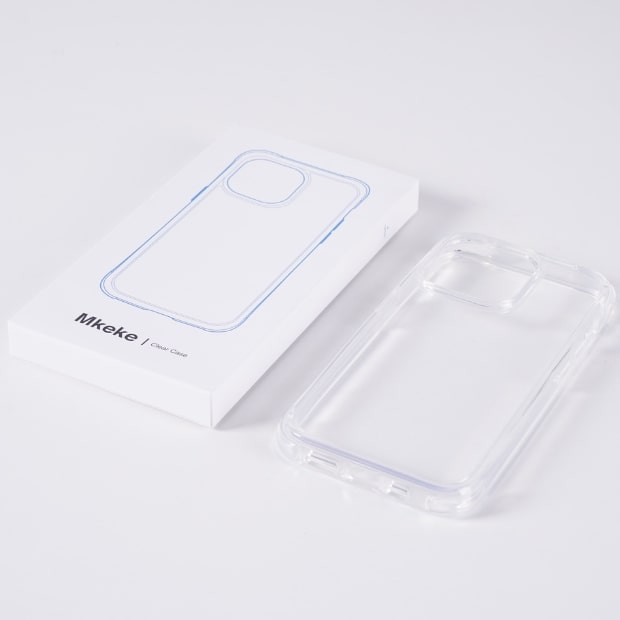 Unique features:
The Mkeke iPhone 14 series cases define simplicity coupled with a beauty quotient.
Below, I have mentioned certain functional features:
The cases are crystal clear, allowing you to show off the Apple logo on the backside. The minimalistic design makes the mobile phone look classy at the same time.
The strong build of the phone offers superior and effective protection. It has a protective wall of 3.1mm along with a hollow-carved design. It is shockproof and drop-resistant as well. Meaning, now you don't have to worry about damage if you accidentally drop your iPhone!
Unlike other covers, the Mkeke case is lightweight and does not make the phone appear bulky. It is comfortable to hold and is anti-slip as well, so use your phone as much as you want without worrying about dropping it.
Easy to install and remove:
Some covers available in the market are difficult to remove once installed. Fortunately, that's not the case with the Mkeke iPhone 14 series covers. It has excellent ratings by users regarding the installation process. It is a smooth process to install the cover onto the iPhone, and you can remove it just as easily.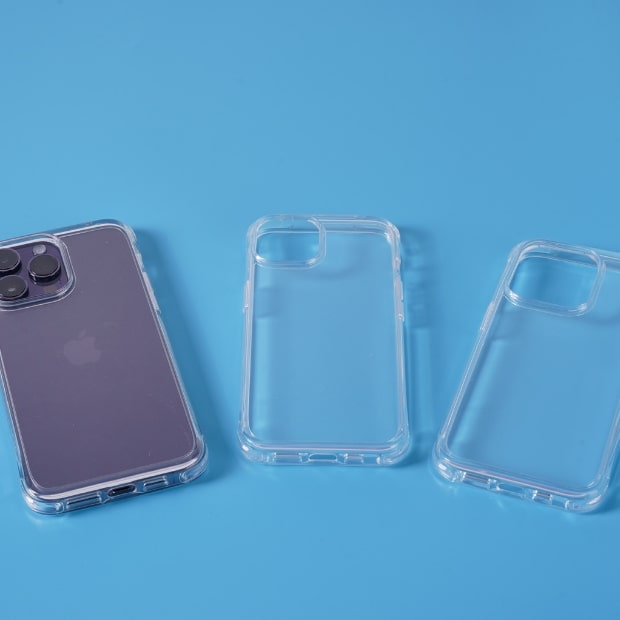 Quality assurance:
The Mkeke cases come with many top-quality features. They are wear-resistant, i.e., they are not easily damaged by constant use or friction. They are scratch-resistant too and you can flaunt them even after prolonged use. The cases, even though transparent, are anti-yellow. The cuts are such in that they ensure an accurate charging port is available. It offers heavy-duty protection too.
Wireless charging compatibility:
While we are traveling, a drained phone gives us all anxiety, isn't it? That is when wireless chargers come to our rescue. The newly launched iPhone 14 is compatible with wireless charging. Many phone covers cause a hindrance with wireless charging. Fortunately, that's not the case with the Mkeke iPhone cases. These are wireless charging compatible and foster seamless charging of your phones. What better reason than this to buy it immediately?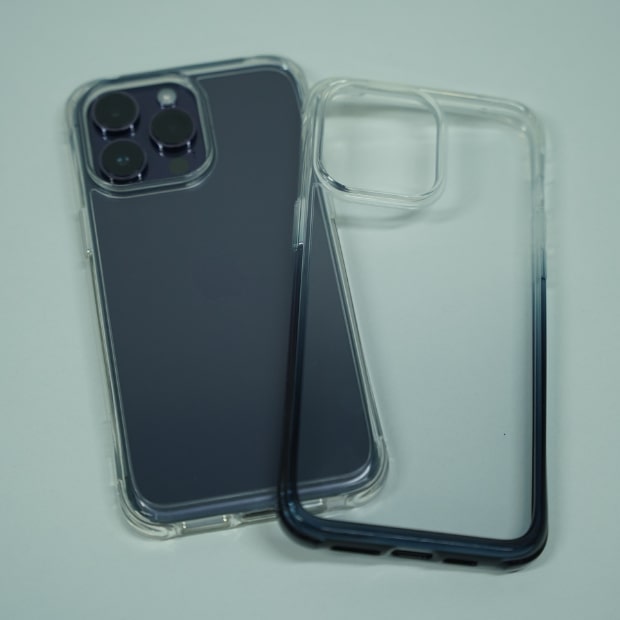 Environmentally friendly:
For everyone who cares about nature and sustainability, here's another reason you can pick this cover with no guilt. The cases made of no-pollution plastic are eco-friendly and are officially qualified as Climate Pledge Friendly on Amazon. This point makes the phone cases a winner.
What do you think about the Mkeke iPhone cases?
I hope you found the review for the Mkeke iPhone 14 series cases useful. I would recommend this to everyone who has bought an iPhone 14 Pro or Pro Max recently. The case has several user-friendly features and is affordably priced. The gradient color or all-black/sheer color makes the cases look highly attractive. Let me know if you have used the Mkeke case for any of your iPhones earlier. What has your experience been like? Next up, you may want to explore a guide to project management tools for writers.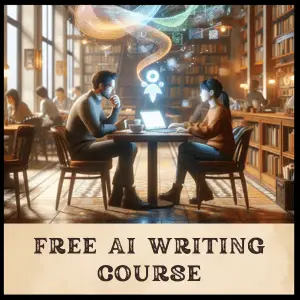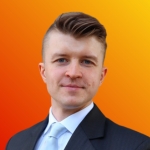 Rafal Reyzer
Hey there, welcome to my blog! I'm a full-time blogger, educator, digital marketer, freelance writer, editor, and content manager with 10+ years of experience. I started RafalReyzer.com to provide you with great tools and strategies you can use to become a proficient writer and achieve freedom through online creativity. My site is a one-stop shop for freelance writers, bloggers, publishers, and content enthusiasts who want to be independent, earn more money, and create beautiful things. Dive into my journey here, and don't miss out on my free 60-minute AI writing online course.