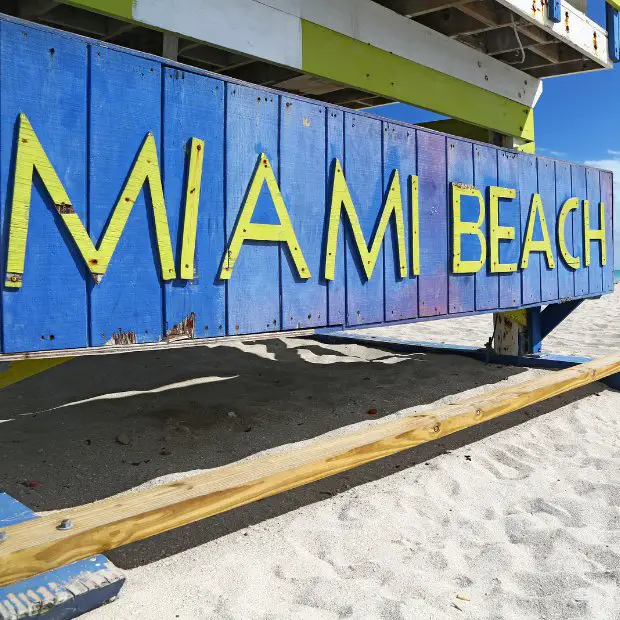 Welcome to Miami Beach, where turquoise blue waters, sandy beaches, a vibrant art scene, and exquisite Art Deco architecture await you.
The city also abounds with amazing restaurants, charming boutique hotels, and plenty of indoor and outdoor activities to make your stay more enriching and exciting.
If you're ready to navigate Miami Beach like a pro, whether for a vacation or as a potential resident exploring the cost of apartments in Miami beach, this guide will provide you with all the essential information to get started.
Navigate Miami Beach like a pro (a comprehensive guide):
1. Getting Around Miami Beach:
As soon as you arrive in Miami, you'll find it effortless to explore the city without necessarily renting a car. Miami has a well-connected international airport serving major airlines.
The city itself is highly walkable, and if you prefer not to walk, ride-shares, taxis, and bike rentals are readily available. By opting for alternative modes of transportation, you can not only save money on car rentals, gas, and parking fees but also experience the city from a unique perspective.
Living in Miami Beach feels like being on a never-ending vacation. Beyond the stunning beaches and pristine waters, the city offers a vibrant and bustling atmosphere with a myriad of events and activities happening year-round. Whether you're seeking thrilling adventures or simply looking to relax, Miami Beach has something to offer everyone.
2. Weather Tips:
To make the most of your time in Miami Beach, plan your visit between February and May. During this period, the weather is typically mild and dry, making outdoor activities enjoyable without the intense heat of summer or the rain that falls during the fall rainy season.
Keep in mind that being located in Florida means you should expect some humid and hot days throughout the year. After all, it's a tropical region. Where else does it get the nickname, The Sunshine State?
3. Unforgettable Experiences:
Miami Beach is more than just a beach destination. Explore these incredible activities to enrich your experience:
1. Bask in the sun
Spend quality time on the pristine beaches, indulging in crystal-clear waters and soft sand. For a scenic adventure, venture along the picturesque boardwalk that stretches from Miami Beach to South Beach, perfect for running, biking, or leisurely exploration.
2. Take a walking tour of the Art Deco district
Immerse yourself in the city's rich history and unique architecture with a captivating walking tour of the renowned Art Deco district.
Marvel at the largest concentration of Art Deco architecture in the world, transporting you to another era.
Don't miss capturing Instagram-worthy shots at charming spots like The Crescent and The Avalon boutique hotels, occasionally graced by vintage cars parked outside Avalon.
3. Shop at Lincoln Road Mall
Indulge in some retail therapy at the outdoor pedestrian mall, Lincoln Road. Discover a mix of local boutiques and brand-name shops, along with an array of restaurants, cafes, and bars.
Take a leisurely stroll and find that perfect outfit or savor delicious cuisine while enjoying the vibrant atmosphere. The mall is also bustling with other enjoyable activities.
4. Enjoy a rooftop movie
Make your evenings unforgettable with a rooftop movie screening. Miami Beach's pleasant weather creates an ideal setting for this enjoyable activity.
Head to the Rooftop Cinema Club, located near Lincoln Road Mall. Here, you can relax in comfortable seating, savor delicious snacks and cocktails, and watch a range of cult classics and fan favorites in style under the stars.
5. Immerse yourself in the city's vibrant art and literary scene
The city is a haven for art enthusiasts and book lovers alike, with a multitude of galleries, museums, and cultural events to explore.
Discover the world-renowned Art Deco District, where the streets come alive with colorful murals and architectural marvels. Explore the contemporary art galleries of Wynwood and the bustling art fairs that attract renowned artists from around the globe.
Miami Beach also boasts a thriving literary community, with bookstores, poetry readings, and writer's workshops to fuel your creative spirit. Many dynamic book publishing companies also call Miami their home. We thought you should know, in case the beauty of your surroundings wakes up the author in you.
Finding your ideal neighborhood in Miami Beach, FL:
Miami Beach is a wonderful place to live in and it offers a variety of neighborhoods, each with its own unique charm. When searching for the perfect apartment, consider these popular areas:
1. South Beach
The district is known for its lively nightlife and stunning architecture, South Beach is perfect if you crave a vibrant atmosphere and want to be at the heart of the action.
The neighborhood is a mecca for entertainment, offering a diverse array of trendy clubs, upscale boutiques, and lively street scenes. You can stroll along the famous Ocean Drive, soak up the sun on the pristine white sand, and admire the colorful lifeguard stands that have become symbolic of the area.
With its energetic atmosphere and vibrant culture, South Beach is an unforgettable destination that epitomizes the allure of Miami.
Visit the official Florida.Realestate website for real estate options and professional assistance in finding your dream home.
2. North Beach
If you prefer a more laid-back and family-friendly environment away from the hustle and bustle of Miami Beach, North Beach is the ideal neighborhood for you. Here, you can enjoy picturesque parks, a range of restaurants, and eclectic shops in a relaxed coastal ambiance.
Here, you can unwind on the pristine shores, explore the tranquil green spaces, and savor a delicious meal at one of the local eateries.
With its welcoming atmosphere and community-oriented feel, North Beach provides an idyllic retreat for those seeking a more peaceful and serene beach experience in Florida.
3. Mid-Beach
For those seeking proximity to the ocean combined with a quieter living experience, Mid-Beach is an excellent choice. This area offers a blend of residential and commercial spaces, picturesque parks, and waterfront vistas.
Mid Beach, Florida, offers the perfect blend of coastal tranquility and urban sophistication. The neighborhood provides a unique living experience for residents and a delightful escape for visitors.
It showcases a mix of residential and commercial areas, allowing residents to enjoy the serenity of waterfront living while still having convenient access to amenities and services. Mid Beach is a haven for those seeking a balance between a relaxed coastal lifestyle and the vibrancy of city living.
Final Thoughts
Remember to consider your lifestyle and preferences when selecting your apartment. Miami Beach caters to diverse tastes, whether you seek a vibrant ambiance or a serene retreat.
With its stunning waterfront, exceptional dining options, and vibrant nightlife, Miami Beach truly stands out as a unique and extraordinary place to call home. Whether you want a bustling atmosphere or a more laid-back vibe, the city has a neighborhood that suits your needs.
So, get ready to immerse yourself in the allure of the city and navigate Miami Beach like a pro, or better yet, make this wonderful place your home.
Rafal Reyzer
Hey there, welcome to my blog! I'm a full-time blogger, educator, digital marketer, freelance writer, editor and content manager with 10+ years of experience. I started RafalReyzer.com to provide you with great tools and strategies you can use to achieve freedom from 9 to 5 through online creativity. My site is a one-stop-shop for freelance writers, bloggers, publishers, content enthusiasts who want to be independent, earn more money and create beautiful things. Feel free to
learn more about me here.