The latest addition to the iPhone series is too pricey to wander in the wild without protection.
Hence, I've compiled the best iPhone 14 series cases to protect your phone in style. While the iPhone 14 shares some similarities with its immediate predecessor, its size and button placements are slightly different. The same can be said for the iPhone 14 Pro, iPhone 14 Plus, and iPhone 14 Pro Max. So, if you were thinking of making do with your iPhone 13's case, discard the idea. This review of the best iPhone 14 series cases provides our best picks for each phone in the series, considering weight, coloring, protection, and thinness.
The Best iPhone 14 Series Cases:
If you are looking for the best case for your iPhone 14, you searched right because you found us, and we've got you covered with the options below.
If you are looking for an affordable version of Apple's clear case with MagSafe for your iPhone 14 Pro, the Mkeke case is the next best. It offers a precise fit, an easy grip, and the perfect cut-outs; practically built to protect your phone. The slim, transparent cover has a shockproof bumper that provides optimum drop protection. Should your phone drop, there is little reason to scream. The scratch-resistant coating applied to the case's interior and exterior protects it from scratches, and the coating is optimized to avoid yellowing over time. It also features raised bezels,1.9mm, and 3.53mm, for camera and screen protection. So, if your phone falls flat on either side, the screen and camera lenses are protected from breaking and scratching. It also has well-cut spaces for the side buttons that provide zero interruptions to touch. What we love most about it is how it allows us to show off the gorgeous device while providing an ergonomic design with a comfortable non-slip grip. It, though, does not support MagSafe devices. The Mkeke case is one of the most affordable iPhone 14 Pro cases at $17, and you get to pay $3 less if you are an Amazon Prime member. Mkeke also has iPhone 14 Pro Max cases, one of which made it to this list of best iPhone 14 series cases.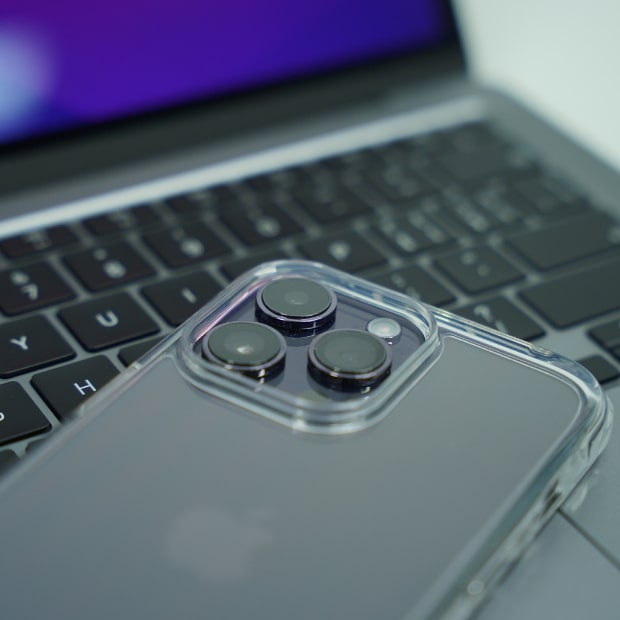 This iPhone Pro Max case offers a crystal-clear fit and flaunts your phone's brilliant color. It double-protects your iPhone 14 Pro Max with extra bumpers on the corners and shockproof built-in airbags that offer exceptional drop protection. Its strong magnetic properties ensure your phone doesn't fall out of the case and make it adaptable to most wireless chargers, including most MagSafe devices. It offers screen and camera protection, with 1.9mm and 3.5mm raised bezels around the screen and camera. It is easy to grip and fits like a second skin. Since it's made from TPU and PC, it effectively resists stains and sweat and will not yellow anytime soon. Its simplicity and functionality make it one of the best iPhone 14 series cases.
There could have been no better name for the Gripmunk! This case has a super grippy texture," so you don't drop it like it's hot!" It has raised edges, 13mm above the screen and 1mm above the cameras for scratch protection, expected to lift your phone like a motivational speech. It is light and features air pockets at its corners (they act as airbags), protecting your phone when it does drop, which is almost inevitable. It supports all MagSafe accessories and is wireless charging-compatible. The Smartish Gripmunk is sturdy, easy to hold, durable, and offers almost 100% value for money. Although it's not so thin, it's neither so chunky that it makes your phone feel bulky. Other than that, it's another perfect case for the iPhone 14 Pro. It is not compatible with the other phones in the iPhone 14 series.
This iPhone 14 Pro Max case has a built-in screen protector, so you don't have to buy that separately. Since it comes as a 2-in-1 package, you might think one of the features will be less effective, but that is not the case for this Supcase if you find one that fits well. The screen protector does not impair touch sensitivity and protects the iPhone's screen from scratch, just as the case protects the body. The back cover is scratch-resistant and is available in 4 different colors that match the available iPhone 14 Pro Max phone colors. This means there is a Supcase for you regardless of your phone's color. It thus highlights your phone's signature look. The cover also has raised bezels that protect the cameras from scratches. The case is sturdy and will safeguard your phone even if it drops. It is compatible with MagSafe and many other wireless chargers. If beauty is what you seek, this is the best iPhone 14 Pro Max case for you. The only functionality issue we noticed is that the front frame bearing the screen protector sometimes doesn't fit correctly onto the rear frame. As a result, the buttons sometimes malfunction. But if it fits just right, it is the most gorgeous case, especially the mauve.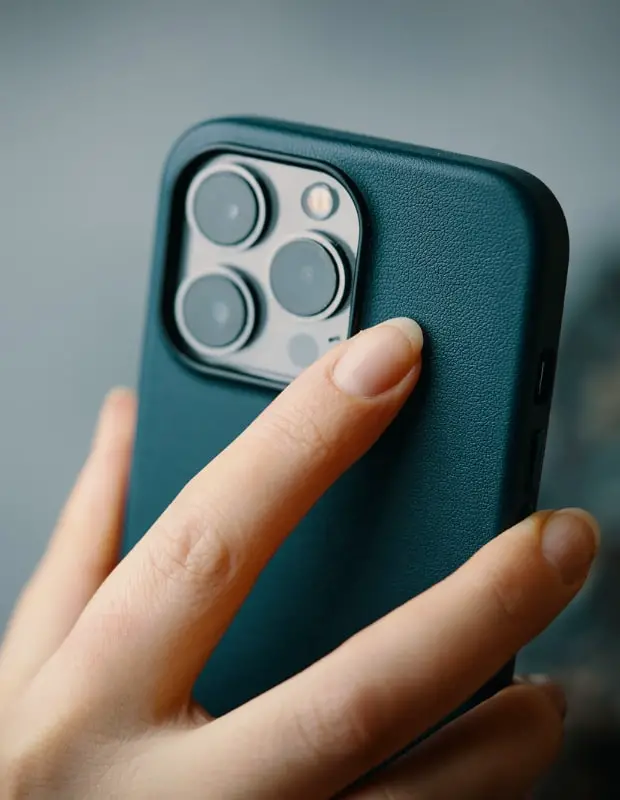 Matte black is such a refined color. It gives the ultimate sophisticated look, and the Mgnaooi constructively uses this effect in creating this super magnetic case. The iPhone 14 Plus is the second most expensive iPhone in its series. You do not want it dropping and shattering. This iPhone case has a super strong magnetic attraction that attaches your iPhone to the case. No matter how much you rotate your phone, it won't fall out. This also makes wireless charging faster and easier as compatible devices perfectly align. It offers one of the best drop protections for iPhone 14 Plus on the market, as it comes with patented dispersion airbags for the four corners and impact-resistant technology. Its Nano-Oleophobic coating prevents fingerprint marks and oil stains and even repels dust. Elevated bezels around the screen and the camera protect them from getting scratched when they rub against flat surfaces. It supports all MagSafe accessories and retains the frosted beauty of your iPhone. We loved its clicky buttons and grip the most.
For the love of multipurpose cases, we have the efficacious Smartish Wallet Slayer Vol. 1 case for iPhone 14 on our list of best iPhone 14 series cases. It serves as a protective phone case and a wallet for credit cards and cash (for those who still carry cash). It also has a credit card kickstand for propping up your phone to watch movies or for video calls. Like most Smartish cases, it has high-grip textured sides for a firm hold, and protective air pockets at the corners to cushion your phone should it land on any hard surface. This is a viable choice if you seek a simple but functional protective case for your iPhone 14. In Smartish's words, this case is incompatible with MagSafe and wireless chargers because "those magnets are too big for both of us." It is compatible only with iPhone 14.
This is another impressive iPhone 14 case with a transparent, frosty back that flaunts the original phone's design and color and a durable thermoplastic bumper that offers optimum drop protection. Raised bezels on both the front and around the camera, lift them off flat surfaces to mitigate scratches. Its buttons are easy to feel and press and do not hinder responsiveness. It also has large cut-outs for charging that fit most cables. It is slim and fits like a glove. It is not so flexible, leaning more to the hard-shell side, but this seems to contribute to its overall sturdiness. The matte black design on the sides and the bezels around the camera contribute to the sophisticated and simple final look. It is compatible only with the iPhone 14.
Wrap Up
New iPhone 14 series cases keep coming out, so stay tuned for product updates. But the seven iPhone cases on this list have been tested and have proved effective. They offer protection and style and are affordable. Most of them cost less than $20. So, if you are looking for durable cases for any phone in the iPhone 14 series, I hope this review helps. Next up, you may want to explore a guide on how to turn your phone into a work-from-home tool.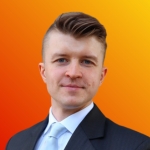 Rafal Reyzer
Hey there, welcome to my blog! I'm a full-time blogger, educator, digital marketer, freelance writer, editor and content manager with 10+ years of experience. I started RafalReyzer.com to provide you with great tools and strategies you can use to achieve freedom from 9 to 5 through online creativity. My site is a one-stop-shop for freelance writers, bloggers, publishers, content enthusiasts who want to be independent, earn more money and create beautiful things. Feel free to learn more about me here.