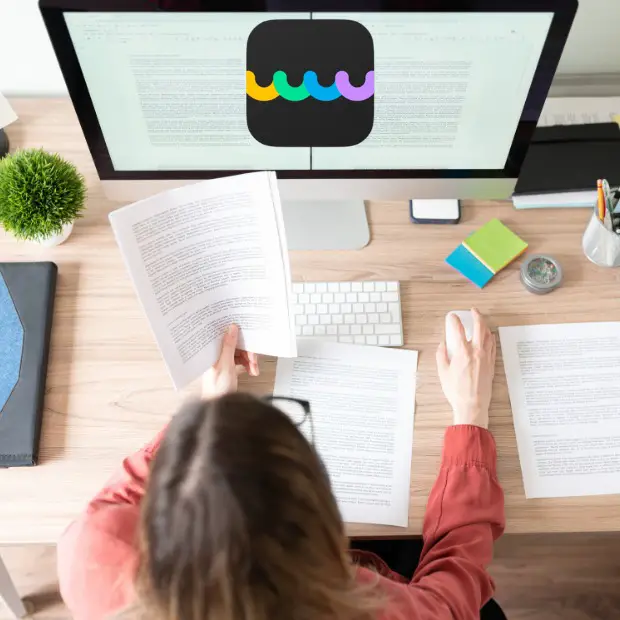 Are you a freelance writer or a content creator trying to find your way in the fast-paced digital space? With words as your currency and ideas as your capital, the tools that you use make all the difference.
Consider this: you have a looming deadline, and you're trapped behind the glass of a PDF file. What are you going to do? Well, worry not! Because there's a solution for you. In this article, we'll explore one of the best PDF software for freelance writers and content creators – UPDF. You'll also learn how PDF software is beneficial for you if you haven't used it before. So, let's jump in!
Daily Tasks of Freelance Writers & Content Creators
You have other responsibilities as a freelance content creator besides just producing engaging material. It's also crucial to effectively organize all of the documents you get. So, let's see what challenges and daily tasks you face and where PDF software can help you out.
Read and Analyze Reports in PDFs
As a freelancer, your clients might often provide you with vital information in PDF formats. Whether it's data insights or project briefs, these files are treasure troves of information. But, analyzing them can be time-consuming. With a designated PDF software, you can simplify the analysis. You can highlight, annotate, and extract key data with ease.
Edit Invoice Text and Images
Invoicing is a major aspect of freelancing and content creation. You have to present professional and error-free invoices to clients. For that purpose, you may need to print, scan, or manually correct them.
However, with PDF software, you can easily edit invoices digitally. Whether it's a text-based invoice or an image-based invoice, you can make changes without any hassle.
Convert Word Quotes into PDF Files
There are many times when you wish to use quotes and sayings in your work as a content creator. However, adding a picture of a quote to a PDF file may be difficult. To do so, you can use a PDF tool that offers the OCR feature. The OCR feature helps you edit the images and non-editable text.
Sign Contracts
Contracts are your safety net as a freelancer. You need to make sure you read and sign your contracts carefully to avoid any complications later on. This is where PDFs come in handy. If a contract is sent to you in PDF format, you can easily sign it digitally using proper PDF software.
Read Reports in Global Languages
If you're dealing with international clients, you might get PDF documents in foreign languages. In such instances, it might be very difficult for you to understand it. To understand the PDF better, you can use PDF software to translate the text into a language you understand.
Rewrite Content
If you have a PDF file containing your content and want to revise it without affecting the format, you can use a designated PDF tool. Using such software would help you edit your text as you wish. You can rewrite, revise, or make grammatical corrections.
Summarize PDF
As a content writer, you might be required to provide your audience or clients with summaries of your content. There are two ways to do this. You can write the summaries on your own or you could use reliable PDF software that can generate summaries for you in mere seconds.
Why PDF Software is Important for Freelance Writers & Content Creators?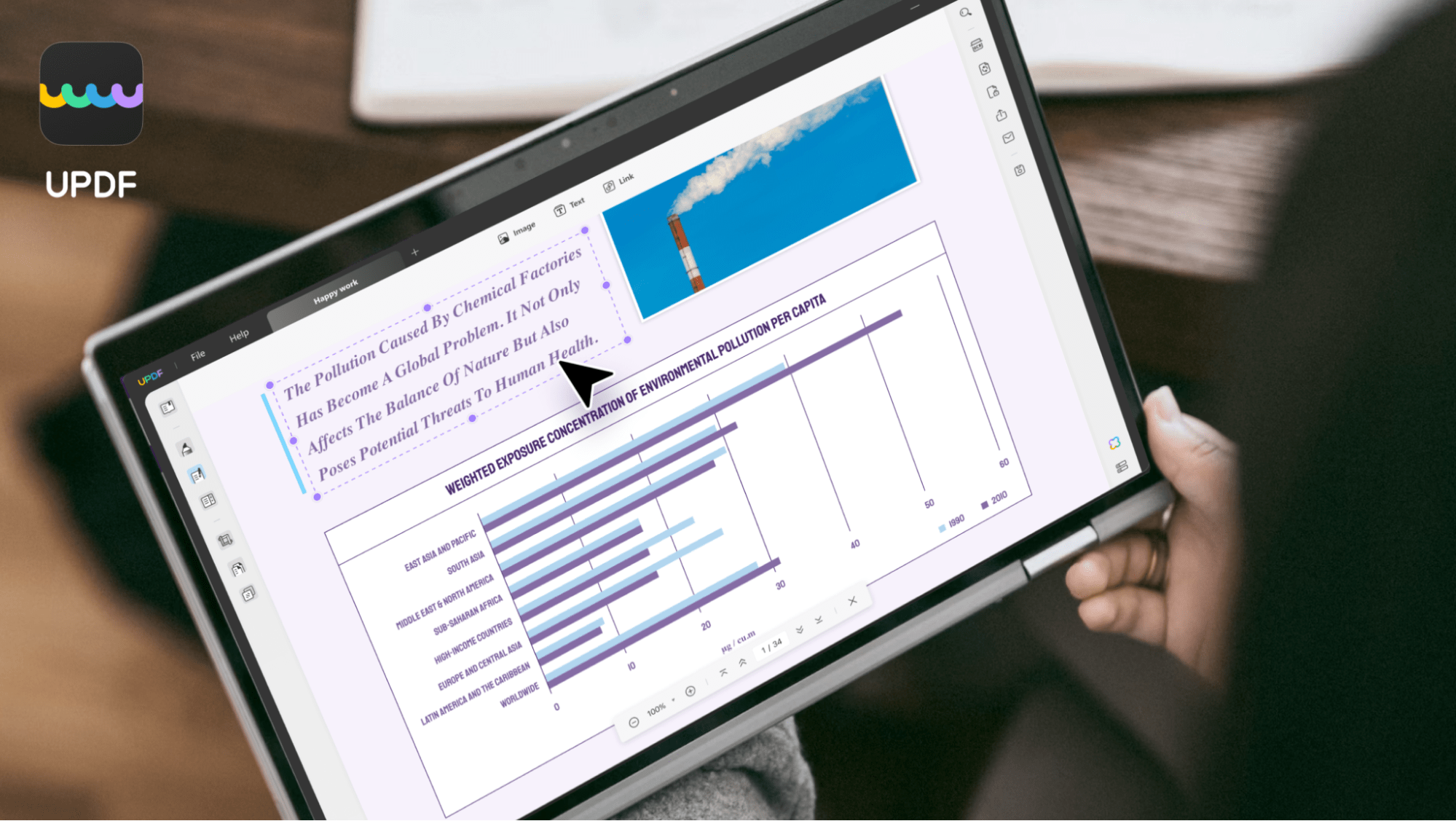 Now that we know the daily tasks that require a PDF tool let's see why it is important for freelancers and content creators. The benefits are undeniable and necessary in such a competitive field.
Save Lots of Productive Time
As they say, time is money, especially in the world of freelancing and content creation. With an efficient PDF tool, you can minimize the time spent on certain tasks. It ensures your valuable hours are spent on crafting content, not wrestling with files. When faced with looming deadlines, spending hours learning complex PDF editing tools isn't an option. A proper PDF tool would provide intuitive, user-friendly tools to make your work easier.
Be Cost-Efficient
As a freelance business, it is important to save costs every step of the way. For that, one part is to use PDF tools. It reduces printing, scanning, and shipping costs with digital workflows. This helps in keeping your business profitable. Furthermore, by using a tool that is free and has all the right features, you can achieve success effortlessly. Give yourself the best chance to succeed by making it a priority to use such a tool.
Be More Professional
Presenting polished, error-free documents enhances your professional image. You can make a great impression on clients by sending them well-crafted documents. It helps to build trust and cultivate long-term relationships with clients and partners.
How can UPDF Help in Writing and Content Creation?
UPDF is one of the most well-equipped tools to use for writing and content creation. If you have anything to do with a PDF file, using UPDF is the best option. You must be wondering why that is so. Well, let's go on a tour to show you how UPDF can help you with freelancing and content creation.
Reading and Annotation Features
With UPDF's reading and annotation features, you can easily analyze any PDF report.
Highlight important information for readers.
Add comments to give your opinion to the writer.
Share the annotated file with others via a link for collaboration.
Edit Invoices and Quotes with UPDF's OCR Feature
If your invoices or image quotes are not editable, utilize UPDF's OCR feature to convert them into editable text. You can choose from three different layouts for your output files.
Text and pictures only: Converts both text and pictures to editable options with a smaller file size.

Text over the page image: Retains the background images and illustrations, and text is placed under the images.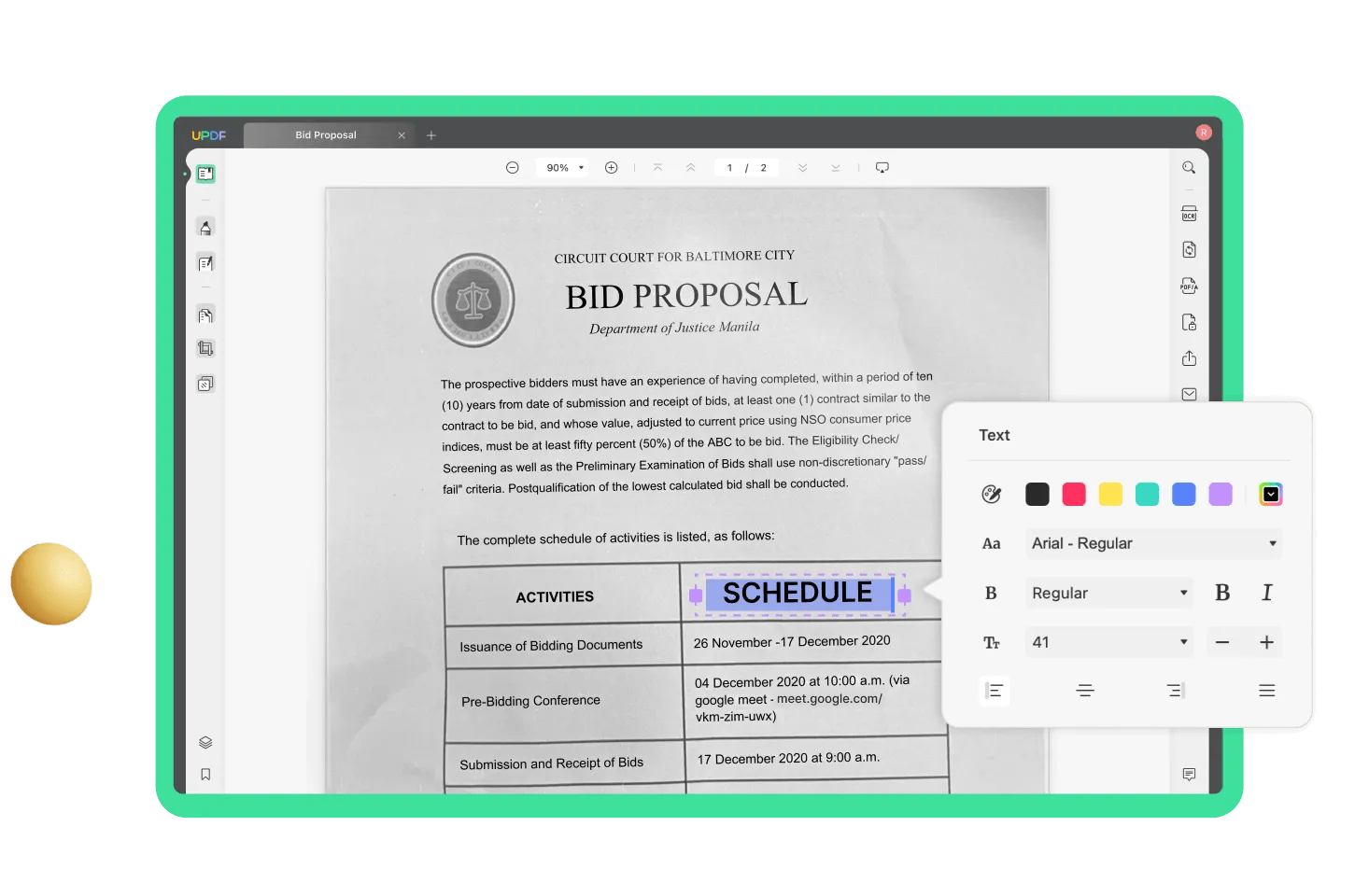 Text under the page image: Highlights the image on the page and places text underneath the images.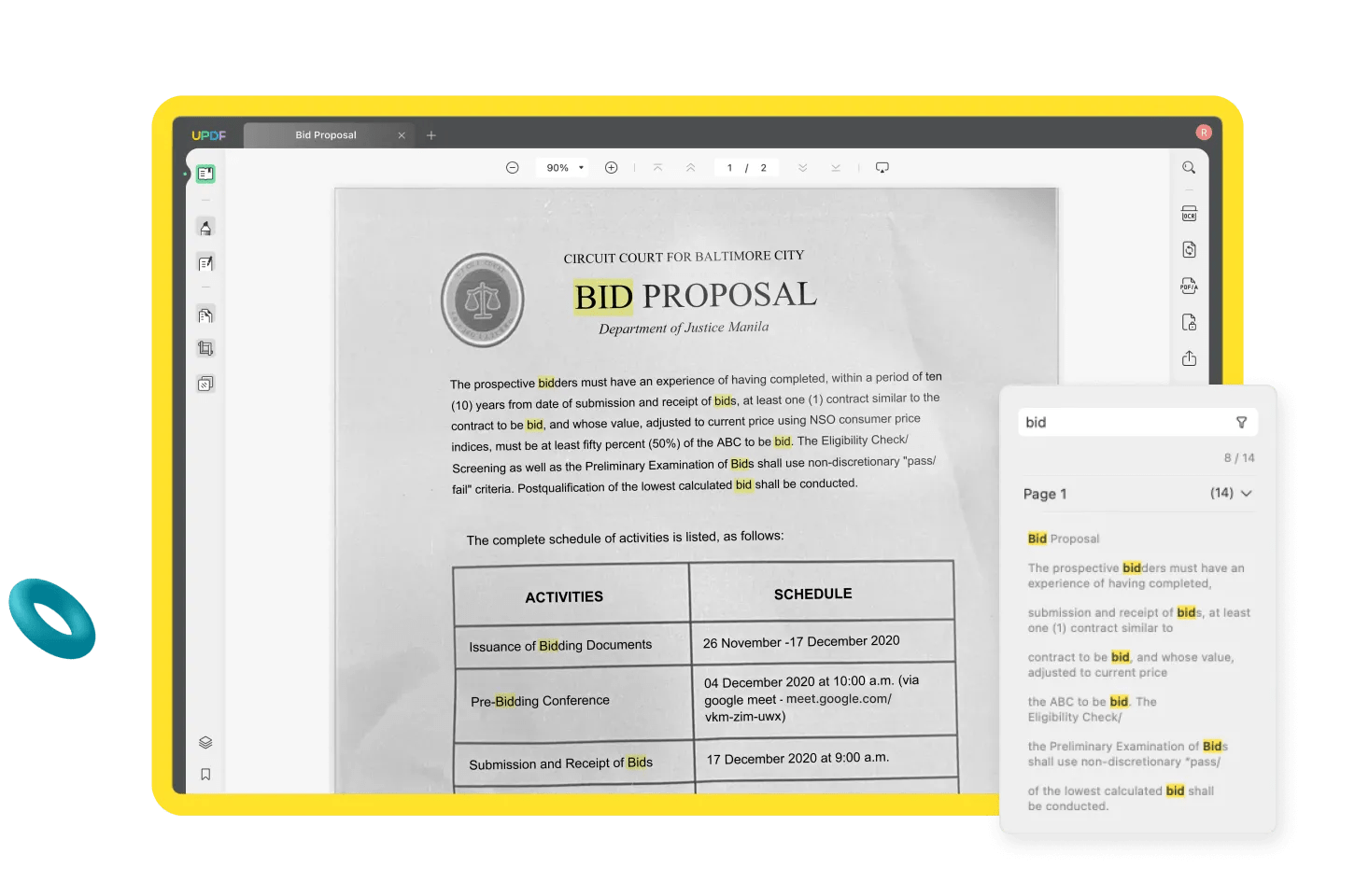 Fill and Sign Feature
To sign the contracts given to you by your clients, use UPDF. You can use it's "Fill and Sign" feature to do so.
If you have to write your name, date, or any other details in the contract, use the Fill option.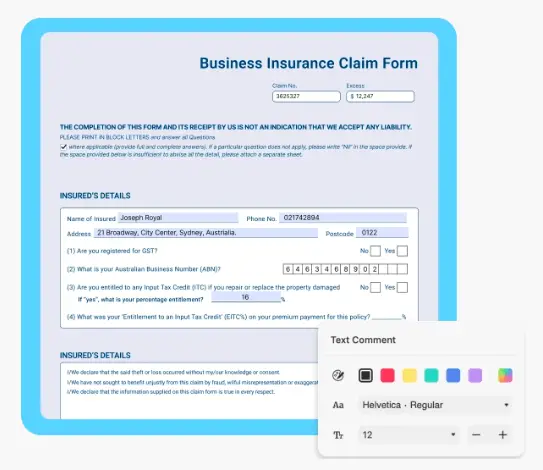 You can also create signatures and sign your PDFs electronically.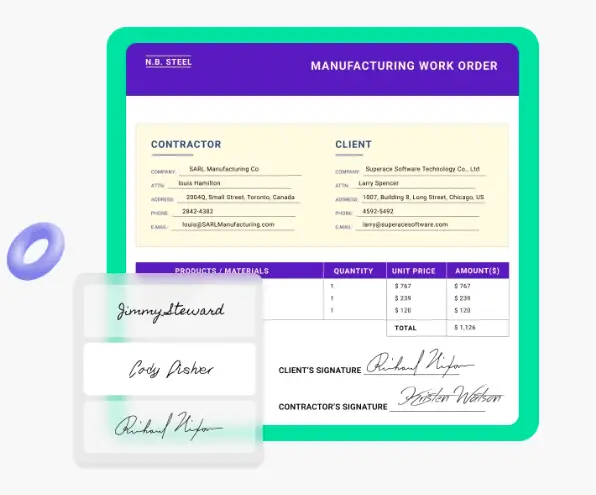 Lastly, the most outstanding feature of UPDF is its AI options. It takes content creation to a whole new level. No need to fret over small things such as translations, summaries, or revisions. UPDF AI does it for you.
Translate: Ask UPDF to translate your content into any language that you want. It processes your files at a fast pace and gives you instant results.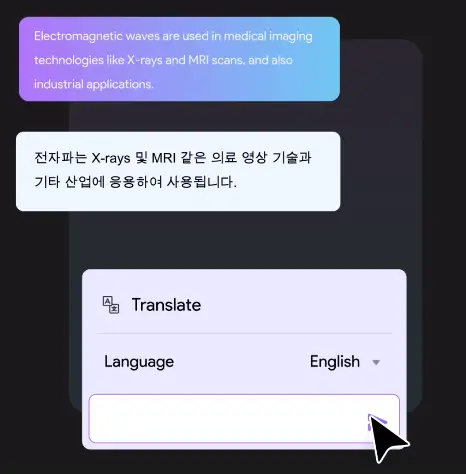 Summarize: Use AI technology to easily summarize your extensive content within seconds. No need to write it yourself any longer.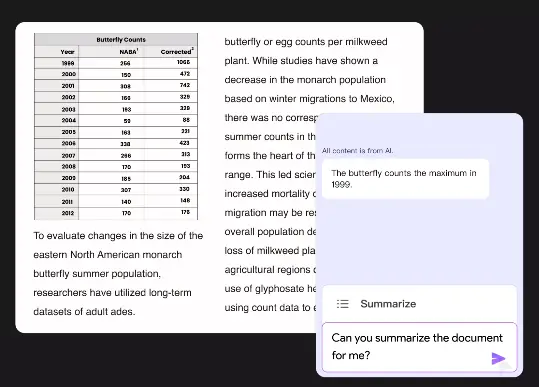 Rewrite: Highlight any content and give UPDF AI the command to rewrite it for you. You can specify the changes you want it to make. It will follow through with your command and provide you with new content.
Explain: If you are reviewing the content and see something you don't understand, ask AI to explain it to you. It will search the Internet and provide you with the proper definition instantly.
UPDF vs ChatGPT, Foxit AI, and Adobe Acrobat
If you are still not sure about UPDF, we have compared it with three other tools that can help you out with content creation. Keeping in mind the pricing, features, UI design, and performance speed rating, we believe UPDF is the ultimate choice. Have a look and decide for yourself!
| | UPDF | ChatGPT | Foxit | Adobe Acrobat |
| --- | --- | --- | --- | --- |
| Pricing | Basic Plan: Free Annual Plan: $29.99 Perpetual Plan: $49.99 | Basic Plan: Free ChatGPT Plus: $20/mo | Basic PDF Editor: Free PDF Editor Suite Pro: $11/mo PDF Editor Suite: $8.99/mo PDF Editor Cloud: $4.99/mo | Acrobat Pro: $19.99/mo Acrobat Standard: $12.99/mo |
| Platforms | Windows, macOS, iOS, Android | Web-based | Windows, macOS, iOS, Android, the web, and Linux | Windows, macOS, iOS, Android |
| Performance Speed Rating | 4.9/5 | 4.6/5 | 4.2/5 | 4.0/5 |
| User Interface | 4.8/5 | 4.5/5 | 3.8/5 | 3.5/5 |
| Features | ★★★★★ | ★★★ | ★★★★ | ★★★★ |
Conclusion
Freelancing and content creation is one of the top-rising industries in the world. For it to be efficient, you need certain tools to help you out. One such tool is a top-notch PDF editor. Keeping in view the daily tasks and requirements of a content creator, we believe UPDF is the best choice for you. It facilitates your freelance business and makes it super easy. So, to get the best deal, use UPDF. If you go right now, you can catch it at 58% off! Happy Freelancing!!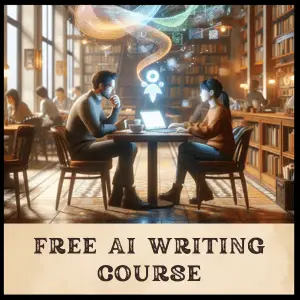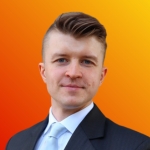 Rafal Reyzer
Hey there, welcome to my blog! I'm a full-time blogger, educator, digital marketer, freelance writer, editor, and content manager with 10+ years of experience. I started RafalReyzer.com to provide you with great tools and strategies you can use to become a proficient writer and achieve freedom through online creativity. My site is a one-stop shop for freelance writers, bloggers, publishers, and content enthusiasts who want to be independent, earn more money, and create beautiful things. Dive into my journey here, and don't miss out on my free 60-minute AI writing online course.