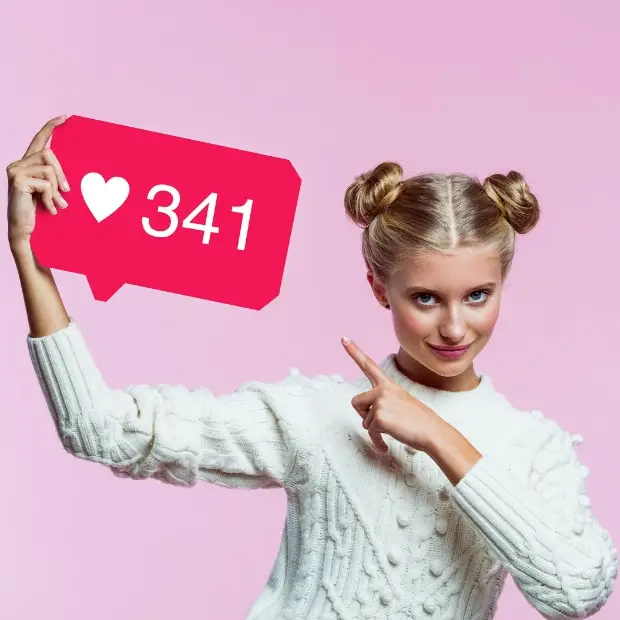 Instagram has become a great source of user engagement, which helps to build brand identity.
However, it might be tough to gain your first 1000 followers and get started with your social media career. It's all about planning and creating a viable social media strategy, following it and dedicating the necessary time and effort. Not every strategy helps increase engagement on your Instagram account, which can lead to discouragement. This article will discuss the best strategies you can use to get the follower count to soar. So, let us get started and bring in the traffic and engagement you deserve!
Here are the best ways to achieve 1,000 followers on Instagram:
1. Hire a skilled content creator
As a busy freelancer or business owner, you don't always have the time to do everything by yourself. Having a dedicated person or team to create and deliver engaging content can help increase engagement on your Instagram account. Hiring someone who has experience in creating content for the platform and using additional apps and tactics to boost metrics can help you get extra traffic. Set up common guidelines and procedures that content creators should follow to make sure that the end product is truly valuable. You can also purchase real and active Instagram views and other services for a better initial boost to assist your content in going viral.
2. Engage with other Instagram community users
Instagram is not only a social media platform but a community of people who get together to engage with each other. You can also follow others who share similar interests and are in the same niche to make the algorithm your ally. It's also great to follow creators in the same niche to gain inspiration and build support. You should also engage with their posts to get noticed by them or their followers as much as possible. It will increase the chance of them visiting your profile and following you back. However, one thing that you should keep in mind is that it's better to leave meaningful comments by encouraging them and appreciating their content instead of self-promoting your stuff. This will increase engagement of your Instagram account with no monetary investment or extra effort.
3. Focus on developing your photography and editing skills
Even if you buy Instagram views, Instagram favors visual aesthetics and engaging content. This is the true key to growth. If you cannot hire a professional photography and videography team, I recommend you enroll in some free photography courses to learn the basics. Learning skills that allow you to get around the camera and navigate the various editing apps like VSCO is super valuable. Instagram is mostly smartphone-based, which is why focusing on mobile photography is a wise move. You could also buy Instagram views and likes for better reach on your Instagram videos and photos. Then, use Instagram or VSCO presets and built-in filters for better photo composition to create content that others will want to follow. Try to stick to one aesthetic for a cohesive Instagram feed and brand identity that will help increase engagement on your Instagram account.
4. Follow a consistent posting schedule
Posting consistently can help you maintain a relationship with your followers and prevent a decrease in engagement. Creating a profile and posting once a month is not enough if you want to achieve the first 1,000 followers on your Instagram account. A quick hack to ensure that you never forget to post is to create a consistent posting schedule or content calendar. For example, you can let your followers know you will post twice a week. This will them keep informed about when to expect new content. However, ensure that you follow this schedule and do not let your followers down. You could also buy Instagram views, likes, comments, and followers for better traffic and an increased boost in your metrics, but in the end, nothing beats a consistent posting schedule.
5. Buy Instagram views, likes, or other forms of engagement
You might have seen that many social media experts advise not to buy Instagram views or other services. But there's something they forget to mention. Buying these services can indeed get you banned, but that happens only when you get the engagement from bots or spam accounts. The best sites to buy Instagram followers, views, likes, and comments use real accounts with high engagement to ensure that you do not get in trouble with the Instagram algorithm. I would advise you to buy Instagram views and other services from sites like GetViral, Viralyft, SocialPackages, and ViewsExpert to get engagement boosts from real accounts.
Conclusion
Focusing on the number of followers, likes, or views you have will never help you grow. Instead, your priority should be to plan, create, and deliver engaging content that will wow your followers and leave them wanting more. I hope this article helped you discover Instagram marketing strategies to increase engagement on your Instagram account and unlock new stages of growth. Next up, you may want to explore how to build a fitness brand on Instagram.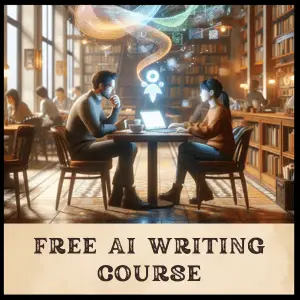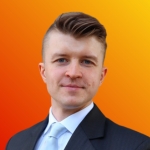 Rafal Reyzer
Hey there, welcome to my blog! I'm a full-time blogger, educator, digital marketer, freelance writer, editor, and content manager with 10+ years of experience. I started RafalReyzer.com to provide you with great tools and strategies you can use to become a proficient writer and achieve freedom through online creativity. My site is a one-stop shop for freelance writers, bloggers, publishers, and content enthusiasts who want to be independent, earn more money, and create beautiful things. Dive into my journey here, and don't miss out on my free 60-minute AI writing online course.