We all have secretly thanked the person who created the guides to help us assemble our furniture, haven't we?
Have you wondered who could they be? It's the "technical writers".
Their primary task is to transfer information between two or more parties through content in various forms. These could be how-to guides, manuals, journal articles, or any other supporting documentation.
Technical writers often create diagrams, or graphics to help us visualize how a product works or how it should like when fully assembled.
If you have a flair for writing and have experience in the technical space, you could consider becoming a freelance technical writer.
Here in this article, I will share with you the best tips on how to become a freelance technical writer.
Here's why companies look for freelance technical writers
1. Clear language
Tech or scientific companies often find it hard to communicate to the common audience about the product and/or services they offer.
For example, a scientific firm needs to share its research with the general public. Or, a tech start-up wants to tell potential investors and consumers about their product's value. To bridge the communication gap, enter the technical writer.
Freelance technical writers can help firms convey information to their intended audience. They can explain the research/product/services in simpler terms.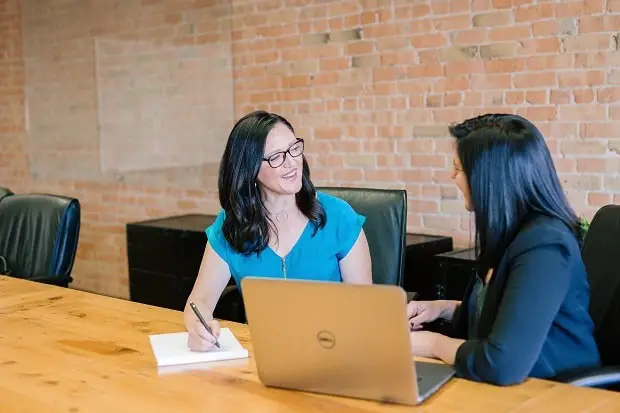 2. Excellent value for money
Developing high-quality technical content involves extensive research. Then compiling the information, followed by writing, editing, reviewing, and finally formatting.
If you factor in all the said work involved, you will see the practicality of hiring an expert technical writer.
Why does it make more sense to hire a freelance technical writer over an agency?
Well… a freelancer would work within strict timelines with the utmost attention to the delivery. Mostly because they want to work with you again and win you over. You can hire freelancers for one-off tasks, and at much cheaper rates than agencies.
3. Formatting expertise
Technical documents are invariably complex to format. For example, you need to use software such as LaTeX or put a user manual together by yourself. Such documentation is an integral part of your brand other than helping customers.
Even manuals can affect customer decisions and strengthen their loyalty to your brand. When you have fewer resources, formatting technical documents could be a pain, and of course time-consuming!
Hire freelance technical writers to speed up your formatting process.
4. Lesser support costs
Thinking from the customer/end user's perspective comes naturally to technical writers. Their focus is to outline the content in a way that users can easily attain their objectives.
They also simplify content to let customers know what to do if they come across a bug. Technical writers help bridge the gap between companies and their target audience. They help the latter clearly understand the company's product, services, or studies.
If you are a product company, technical writers can help lower your support costs. How? If you have well-designed and illustrated manuals, it will give customers lesser reasons to call your support staff.
10 Best Tips on How to Become a Freelance Technical Writer:
1. Choose your expertise
Selecting a writing niche can work wonders for you, even when it comes to technical writing.
If you have experience in any industry, try to find freelance writing jobs in that particular sector. For example, finance, engineering, or medical technical writing.
Here's another example: if you have experience as a website developer, you could write technical articles about UI or UX designs as a freelancer. Or, it may be a beginner's guide to building a website.
Transitioning to freelancing becomes easy when you have prior experience in technical areas.
2. Build an online portfolio
Once you have determined your area of interest, it's time to create a strong online presence.
No, I didn't mean creating a LinkedIn profile (we'll come to that next). Here I'm referring to your technical writing portfolio.
Build a website or create an Instagram or Facebook page highlighting your technical writing abilities. Be sure to include good writing samples if you're just starting in the biz. This will help lure potential clients.
3. Build Connections
Join writing communities or forums to meet like-minded people.
Create profiles on websites where there are many freelance writing jobs available.
In case you're stuck somewhere or if you ever suffer from "writer's block", these connections can help you. They can also refer you to potential employers. Remember, if you're a freelancer, Networking is wealth!
4. Sign up for technical writing gigs
Thousands of websites offer jobs to freelancers daily. Technical writing will never go out of fashion.
Thanks to the rise of start-ups, web-based and technical products, the demand for technical writing will only see an upswing.
Check out sites such as LinkedIn, Upwork, Fiverr, and Freelancer to find online projects. You could also ask your contacts for referrals.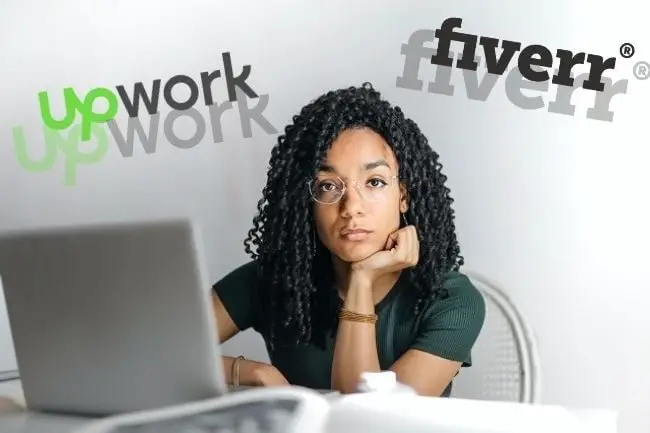 5. Prepare well before writing
Your client will most likely give you an overview of the content's topic, scope, goal, intended audience, and supporting materials.
As a freelance technical writer, try to grasp everything down to the smallest detail.
Do a recap of everything that was discussed and don't hesitate to ask your client if you missed anything. Have you ever noticed that the service crew from your favorite fast food joint or café would repeat your order first, before preparing them? They were trained to do so to minimize mistakes.
Start writing only when you are clear with the expectations and you have understood the project completely.
6. Write from the reader's perspective
Before you write, understand a crucial point. You must make a layperson understand your client's product or service. It may not be easy, but you'll get there.
Your writing style should match the expectations of the intended audience. Try to answer all their potential queries through your documentation in the simplest way possible.
The rule of thumb when writing instruction manuals is that it should be understood by a fifth-grader.
7. Balance text and visuals
Technical writing will need you to include graphics, diagrams, charts, etc. to help readers grasp the guide, or a manual, better.
Ensure to have a positive balance of texts and visuals in your content. If you are not adept at doing illustrations, you can collaborate with a graphic artist, but you need to add design charges when submitting a quote to your client as you need to compensate the artist for his or her services.
Make your document easily scannable by giving it a proper structure. For example, have proper subheadings, bullets, or numbered lists.
8. Make editing your strength
When developing content, ensure your writing is clear and concise. Avoid technical jargon as much as possible and focus on easier readability. Have a glossary to define complex terms if you've used any.
Being attentive while writing is crucial, but even then your content can have errors. Before submitting the project, proofread and edit the documentation wherever required.
You can use add-ins or tools such as ProWritingAid or Grammarly as writing assistants.
9. Focus on skill development
Learning never ends, especially in technology. Even as a technical writer, you'll have to stay updated in terms of skills.
Develop a daily or weekly habit to read about the industry you work in, for at least 10-15mins. It will help you keep up with the latest innovations and changing trends.
Also, focus on technical writing best practices. Try to attend training courses or seminars to improve your communication skills, or to learn about a new writing software or related product.
10. Treat clients with courtesy and humility
When you're working for a client, you must be open to reworks or feedback. There can also be difficult projects where you may have to face harsh criticism.
Take every bump in the road with a positive attitude. This is how you will grow and better yourself personally and professionally.
Welcome real-time feedback from your friends and industry peers. Focus on learning from every constructive criticism that you receive. Stay humble.
Final Thoughts
Have you already embarked on a career as a freelance technical writer? In your opinion, what is the most important aspect you should focus on? For all the freelance technical writers reading this, what did I miss?
Feel free to drop in your comments in the below section.
Rafal Reyzer
Hey there, welcome to my blog! I'm a full-time blogger, educator, digital marketer, freelance writer, editor and content manager with 10+ years of experience. I started RafalReyzer.com to provide you with great tools and strategies you can use to achieve freedom from 9 to 5 through online creativity. My site is a one-stop-shop for freelance writers, bloggers, publishers, content enthusiasts who want to be independent, earn more money and create beautiful things. Feel free to
learn more about me here.