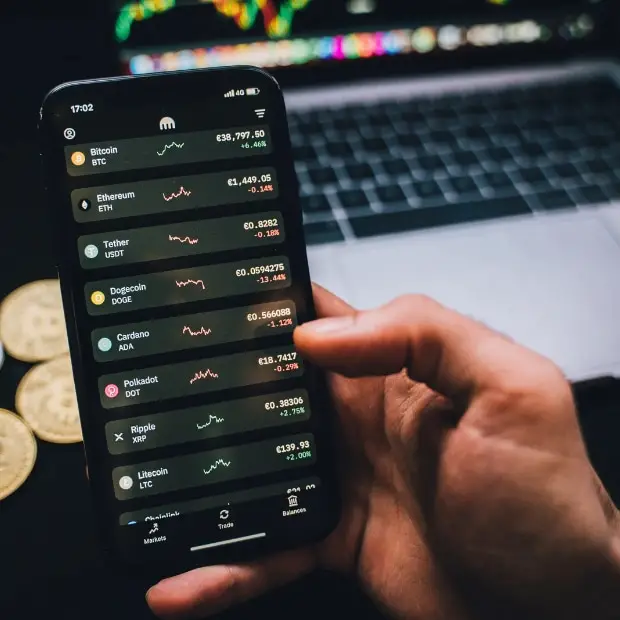 Sending cryptocurrencies is pretty easy, and it's a useful skill if you want to move money between various accounts.
The retail and institutional interest in major cryptocurrencies like Bitcoin and Ethereum has increased in recent years.
Crypto users have also become more comfortable using their coins and tokens for crypto-related activities other than trading, such as sending crypto to friends and swapping cryptocurrencies.
If you're new to crypto and are keen on using your assets for crypto payments or crypto swaps, this easy-to-understand guide is for you.
What does it mean to send a cryptocurrency?
Sending crypto means transferring your digital assets from one wallet to another, whether the other wallet belongs to you or someone else. A user commonly sends crypto to another user to pay for something they bought, or to send crypto as a gift.
Nowadays, a huge number of online retailers accept cryptocurrency as a viable payment option, which is becoming more popular every year.
Meanwhile, users also transfer crypto to their secondary wallets to hold or keep assets on a more secure platform, or avail of a service (e.g., staking) that's only available on that specific platform.
Sending cryptocurrency gives you more flexibility, and the ability to diversify your portfolio, increasing the security of your portfolio.
What is crypto swapping?
Crypto swapping is the process of converting one crypto for its equivalent value to another crypto (e.g., BTC to ETH). Unlike trading, where you can buy or sell assets at your desired amount, you can't decide on the price per coin or token.
The value of the cryptocurrencies you swap reflects their real time price at the time of swapping.
Why would you swap one cryptocurrency to another?
You may assume that one currency is going to increase in value, so then a swap would make sense.
But it also may also serve as a way to diversify your investment portfolio so you don't hold all of your money in a single currency.
It also turns out that some online platforms accept only a specific type of cryptocurrency as payment, which gives you another reason to swap.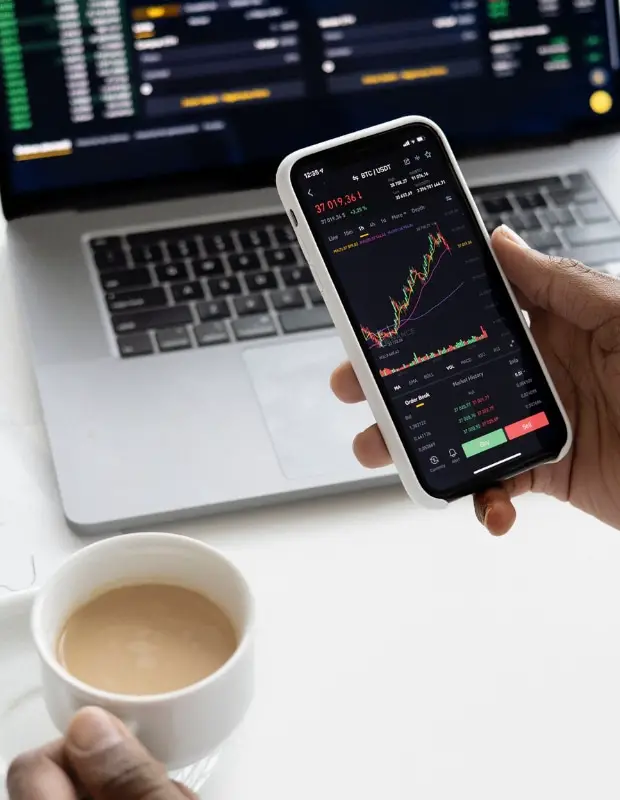 What platforms can I use to send and swap crypto?
Some of the most common platforms that allow you to send and swap crypto include crypto exchanges, crypto payment apps, and some financial technology (FinTech) platforms.
Meanwhile, you may also send crypto using automated teller machines (ATMs) or digital crypto vouchers, and swap crypto using dedicated swapping sites.
How to send crypto fast?
The entire process of sending assets may differ for each platform. If you're looking for a fast and easy-to-use one, you can send crypto using the Kasta mobile app in two different ways.
Here's a basic overview of the process:
Send crypto to an external wallet (any wallet outside the Kasta app):
1. Log in to the mobile app.
2. Continue to the home screen and tap the crypto you want to send (e.g., BTC).
3. Tap the withdraw icon.
4. Ask the recipient's wallet address and paste it on the app or scan their QR code.
5. Enter the amount of BTC you want to transfer.
6. Proceed with your PIN code to complete.
Send crypto to another Kasta user
1. Log in to the mobile app.
2. Continue to the home screen and tap the send icon.
3. Enter the registered mobile number of the recipient or scan their Kasta QR code.
4. Choose the crypto you want to send (e.g., BTC).
5. Enter the amount of BTC you want to send.
6. Continue with your pin code to complete the transaction.
How to Swap Crypto Easily
Meanwhile, here's how you can swap one crypto for another as easily as possible.
Again, we'll use the swapping process in the Kasta app as an example:
1. Log in to the mobile app.
2. On the home screen, tap the crypto you want to swap (e.g., BTC).
3. Tap the swap icon.
4. Tap the crypto you want to swap BTC for (e.g., USDT).
5. Enter the amount of BTC you want to swap.
6. Continue with your pin code to finish the swap.
7. The swapped coins will reflect in your wallet in a few seconds.
You would use a similar process on any other platform. As you can see, it's actually pretty easy.
How much does it cost to send or swap crypto?
It may vary depending on your platform of choice. In the Kasta app, sending crypto is free when the recipient accepts the assets in the same currency (e.g., sent in BTC and received in BTC).
However, if they enable the feature that allows them to receive payments in a different currency, swap fees will apply.
In addition, swap fees depend on whether you've locked up tokens in the app or not. Those who lock up tokens in the app benefit from lower swap costs, as low as 0.376%.
How fast can I send or swap crypto?
It usually depends on what platform, network and cryptocurrency you use. For some, it can be instant, for others, transactions may take within a few hours. But usually, the whole process should be complete within a day.
Is it safe to send and swap crypto?
If you're into crypto investing, it's most likely safe if you choose a platform that complies with legal requirements, conducts identity verifications and has other measures in place that help prevent hacking, fraud and other illegal activities.
It's also recommended using a platform that has passed a thorough security audit.
Also, make sure that you use the two factor authentication on any platform to increase the level of security.
The Bottom Line
Sending and swapping crypto are just two of the most common activities in the crypto realm.
And with the right platform, completing them can be as easy as something on email or text message.
Go back to this guide whenever you feel lost or unsure of what to do when sending or swapping crypto.
There are different ways to invest the money you have earned as a freelancer or a business owner.
It might be the right time for you to explore cryptocurrency as a viable investment option, but always make sure that you do your research.
There are many other financial instruments that are worth your attention, so it's essential that you create a balanced portfolio.
Rafal Reyzer
Hey there, welcome to my blog! I'm a full-time blogger, educator, digital marketer, freelance writer, editor and content manager with over 10 years of experience. I started RafalReyzer.com to provide you with great tools and strategies you can use to achieve freedom from 9 to 5 through online creativity. My site is a one-stop-shop for freelance writers, bloggers, publishers, content enthusiasts who want to be independent, earn more money and create beautiful things. Feel free to check my archive containing
over 600 articles
and my
YouTube channel
for writers and content creators. Ah yes, and stay awesome!