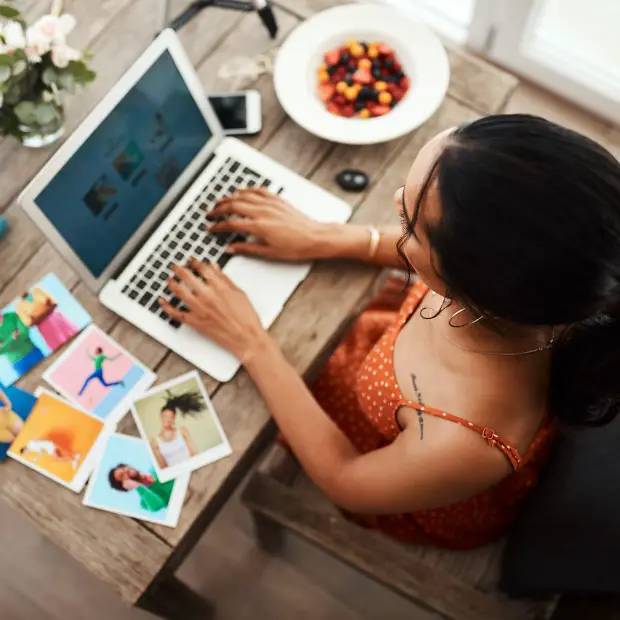 If you are looking for tips or tutorials on how to write a blog post for beginners, you came to the right place.
I've been crafting blog posts for over a decade now. I've also inspired and taught various individuals on the same journey as I was all those years, either through direct interactions or through the dozens of articles I published about the subject.
I'm excited to guide you through the process of writing a blog post from start to finish, even if you're a beginner. Let's delve into some little-known tips that can significantly improve your blogging journey.
How to write a blog post for beginners:
1. Learn to Navigate WordPress
To start, it's crucial to familiarize yourself with WordPress, a popular and free content management system on the web. Whether you're looking to attract an audience or generate consistent traffic, WordPress is your reliable companion.
Upon logging into your WordPress account, navigate to "posts," and click on "add new." Here, you'll find an array of tools to format your blog post, including areas to add a title, insert media, and create different types of headings. WordPress also enables you to choose a theme, italicize and bolden text, add lists and blockquotes, align text, add links, and even set up a specific publish time and date.
It's also crucial to add your blog post to the appropriate category and optimize it for a specific keyword using an SEO plugin like Rank Math SEO.
2. Choose the Right Topic
Choosing the right topic for your blog post is both an art and a science. According to HubSpot, posts that answer common questions and explain "how-to"s perform well. People just love practical knowledge.
But, finding a topic isn't just about what's trendy or engaging. It should also have potential for search visibility – after all, Ahrefs tells us that over 90% of pages get no traffic from Google.
To choose the right topic, consider these three strategies:
Explore Industry Buzz: Visit industry forums, competitor blogs, and social media platforms. What's everyone talking about? You can provide a fresh perspective on these subjects.
Leverage Google Trends: This tool allows you to identify emerging keywords in your field. Spot a topic on the brink of popularity, and your blog could ride the wave of interest.
Balance Passion and Interest: Adobe says 33% of consumers subscribe to emails for their "interesting and informative content." So, while it's vital to write about what you love, it's equally important that your audience finds it interesting.
In essence, smart topic selection involves balancing your passion, industry insights, and keyword research. That's the secret sauce for a blog post that truly resonates.
3. Engage with Your Audience
Every blogger dreams of having an engaged audience. But how do you go about understanding them better? Here are three proven strategies:
Survey Your Readers: Quick, easy, and direct – nothing beats a good old survey. Ask your audience about their interests, pain points, and expectations from your blog. You'd be surprised how much you can learn from their responses.
Dive into Analytics: Platforms like Google Analytics can provide profound insights about your audience. You can uncover demographic details, interests, and even what content they engage with most.
Monitor Comments and Engagements: Pay close attention to your blog's comment section and your social media interactions. Which posts spark the most debate or shares? The answers will tell you what topics your audience truly cares about.
Follow Industry Trends: Sign up for industry newsletters, attend webinars and events. This will help you stay in tune with what's happening and what your audience might find relevant.
Remember, understanding your audience isn't a one-time task but an ongoing process. The more effort you put into knowing your readers, the more effective your blog posts will be.
4. Structure Your Blog Post
As a writer, your attention is your most precious asset. WordPress offers a distraction-free writing mode, ensuring that your focus remains intact. If you're writing on the go, Google Docs is another fantastic platform that seamlessly integrates with WordPress.
An enticing title is the foundation of a compelling blog post. I recommend that you focus on a specific keyword that users search for online. Free tools like Google's auto-suggest feature can help you narrow down your focus. Alternatively, advanced tools like SemRush offer more detailed insights about the search volume and keyword difficulty in specific geographic locations.
When drafting your blog post, ensure it follows a time-tested structure: title, introduction, body (including headings, subheadings, and images), conclusion, and call to action. A well-crafted outline can make the writing process smoother and alleviate writer's block.
Let's take a blog post on "garden office ideas" as an example. Here is a potential outline:
1. Introduction
2. Here are the best garden office ideas you can try:
Greenhouse Office
Garden Pod Office
Repurposed Shed Office
Treehouse Office
Outdoor Office With a View
Plant Walls and Air Purifying Plants
Zen Garden Office
Floral Pergola Office
Container Office
Deck Office
Minimalist Garden Office
Themed Garden Office
Wildlife-friendly Office
Mobile Garden Office
Solar-Powered Office
3. Conclusion
Using tools like the distraction-free mode, you can turn this outline into a comprehensive blog post.
5. Leverage Writing Tools
The writing process can be enhanced using several strategies and tools. Set a timer for focused writing sessions, for instance, 30 or 60 minutes, depending on your comfort level. This technique can help you stay on track and increase your productivity.
When writing for the web, your language should be simple, engaging, and easy to read. Use writing and blogging tools like the Hemingway Editor to analyze your sentences' readability. Grammarly and ProWritingAid can assist in spotting spelling or grammatical errors.
Once you finish your initial draft, take a break and return to it later for editing. Text-to-speech apps like Natural Reader can help you identify any flow issues in your writing.
6. Master SEO (Search Engine Optimization)
Search Engine Optimization (SEO) is essential for attracting organic traffic. Once your post is ready, focus on optimizing your keyword placement in the title, meta description, URL, and the first paragraph. Google algorithms prioritize pages where keywords are strategically inserted.
Additionally, plugins like Rank Math SEO offer guidance to improve your post's SEO, from a readability score to keyword density.
Don't forget about the meta description – this short summary of your article shows up under the title in search engine results. It should include your keyword and be around 150 characters long to entice clicks.
7. Enhance Visual Appeal
Images and graphics can make your blog post more engaging. Canva Pro offers an easy-to-use platform to create attractive visuals.
When uploading these images to WordPress, ensure you use descriptive titles and alt tags to further boost SEO.
Embedding videos from YouTube or other sources can also increase dwell time, which positively impacts SEO rankings.
8. Linking Strategies
Links are a valuable part of any blog post. Internal links guide readers to other relevant content on your blog, increasing dwell time and page views. They also help Google understand your blog's structure and content.
If you intend to monetize your blog through affiliate marketing, then you must strategically insert affiliate links in your articles.
External links, on the other hand, lend credibility to your post and provide additional resources for your readers. They also serve as a signal to Google that your content is well-researched and reliable. However, ensure the linked websites are trustworthy and relevant to your content.
9. Create a Content Calendar
Juggling blog ideas, writing, editing, and publishing can turn into a chaotic mess without a proper plan. A Content Calendar is a blogger's best friend.
Identify Key Themes: What are the main topics or themes that resonate with your audience? It could be anything from 'Home Gardening Tips' to 'DIY Decor Ideas'. Categorize your content to streamline your ideas.
Frequency of Posts: Determine how often you want to publish. Do you prefer the steady rhythm of daily short posts or the impact of a detailed weekly article? The key is consistency.
Plan Ahead: Use a digital calendar or a spreadsheet to map out your posting schedule for the next month or quarter. Plug in holidays or special events related to your blog's niche.
Specify Content Details: For each post, list the working title, keywords, and a brief summary of what the post will cover. This will serve as your roadmap when writing.
Update Regularly: A content calendar isn't set in stone. It's a dynamic tool. Regularly review and update it based on your audience's response or trending topics.
Remember, a content calendar is not about confining your creativity, but about providing structure to your blog, making it easier for you to consistently produce high-quality content.
10. Review and Publish
Finally, take the time to review your blog post thoroughly before publishing. Use the preview mode in WordPress to see how your post will look when published.
Check your formatting, links, images, and overall structure. If everything is in order, hit "publish," and your post will go live.
Remember, blogging isn't a one-and-done process. Continually review your analytics, revise your content, and engage with your audience to build a successful blog.
Final Thoughts
I highlighted the most essential things you need to know on how to write a blog post for beginners. Take these steps to heart and be consistent and intentional in growing your blog, and soon, you will reap its benefits, both the tangibles and intangible ones.
Congratulations! You're now ready to write your first blog post. As you become more comfortable with the process, you'll find blogging to be a rewarding experience that can connect you with readers worldwide. Happy writing!
Rafal Reyzer
Hey there, welcome to my blog! I'm a full-time blogger, educator, digital marketer, freelance writer, editor and content manager with 10+ years of experience. I started RafalReyzer.com to provide you with great tools and strategies you can use to achieve freedom from 9 to 5 through online creativity. My site is a one-stop-shop for freelance writers, bloggers, publishers, content enthusiasts who want to be independent, earn more money and create beautiful things. Feel free to
learn more about me here.