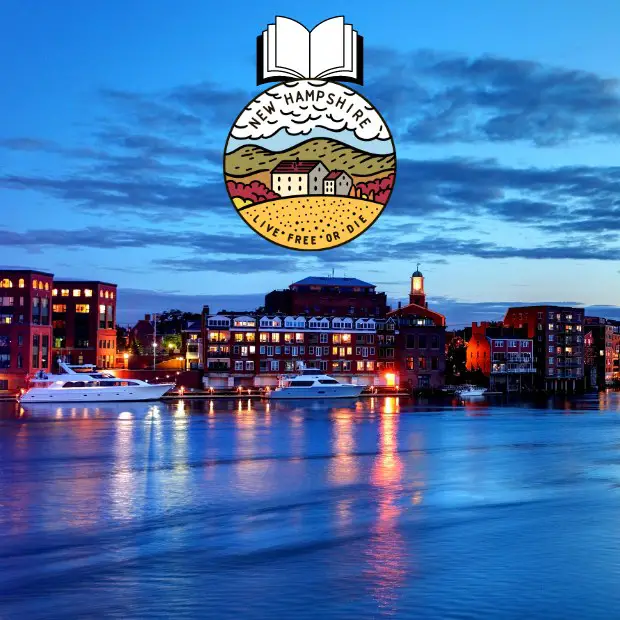 Welcome to the robust publishing landscape of New Hampshire! Home to a variety of book publishers, the Granite State prides itself on its rich literary scene.
From academic presses to those supporting self-publishing, New Hampshire's publishers bring a wide range of voices and narratives to life. In this article, we'll explore these exceptional publishing houses, each adding its unique touch to the literary world. So, let's dive in and discover what the top book publishing companies in New Hampshire have to offer.
Here are the top book publishing companies in New Hampshire: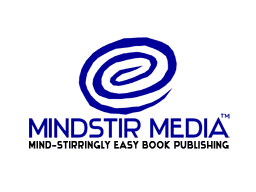 Based in Portsmouth, New Hampshire, MindStir Media is an award-winning self-publishing company that empowers authors to bring their books to life. With expertise across genres, they have published bestsellers by notable figures like Sho Kosugi and collaborated with acclaimed personalities like Arnold Kane and Don Miller. MindStir Media™ is ranked #1 among self-publishing websites and best self-publishing companies, and they have earned a place on the prestigious Inc. 5000 list of fastest-growing private companies in America. With its comprehensive publishing services and impressive track record, the company continues to make a significant impact in the world of self-publishing. They also publish e-books as a part of a special package. Submission guidelines.

Established in 2000 with a focus on business books celebrating the indomitable spirit of American entrepreneurs and small-business owners, The Armarium Press expanded its horizons in 2007 by venturing into travel writing and launching the enchanting Canterbury Tales Books imprint for children's educational literature, putting them among the most notable New Hampshire book publishers. The name "Armarium" carries historical significance, derived from the ancient practice of storing precious scrolls and codices in armaria, the predecessors of modern bookcases. Just as these armaria safeguarded early works of knowledge, The Armarium Press strives to uphold the time-honored traditions of book publishing. Their logo features small creatures—a butterfly symbolizing swiftness and a crab embodying steadfastness. During the Renaissance, printers used similar symbols to represent the Latin phrase "festina lente," meaning "make haste slowly"—a motto we embrace. Submission guidelines (N/A).

Science Publishers (USA) is an esteemed imprint of CRC Press, situated in the serene town of Enfield, New Hampshire. With a rich legacy spanning several decades, the company has established itself as a prominent force in the world of academic publishing. Science Publishers specializes in producing authoritative books and educational materials in various fields, including Earth Science, Medical Science, Information Technology & Computer Science, Mathematics, Engineering, Biology, and Environmental Science. Their comprehensive catalog encompasses a diverse range of topics, catering to the needs of students, researchers, and professionals alike. Their publications serve as invaluable resources for academic institutions, libraries, and individuals seeking reliable references and comprehensive learning materials. Submission guidelines.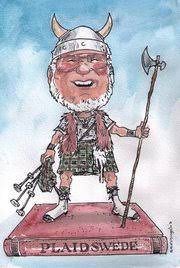 Plaidswede Publishing Co. is a family-owned and operated venture led by George L. Geers and his daughters Suzy Geers and Kelly Landine. It is a traditional book publisher specializing in literature centered around New Hampshire. Originally known as Scythe Hill Press, they rebranded to Plaidswede Publishing to create a more memorable identity. Their notable publications include "The Ghost of Hannah Mendes" by Naomi Ragen and "A Thousand Unspoken Words" by Paulami Duttagupta. Plaidswede Publishing also offers distribution services for small, independent, and self-publishers through their platform NH Booksellers. For inquiries about the publishing process selling your book, contact George at plaidswede@myfairpoint.net Submission guidelines (N/A).

Bauhan Publishing, established in 1959 by William L. Bauhan, has grown into a respected publishing company in Rindge, New Hampshire. Undergoing name changes throughout the years, it is now known as Bauhan Publishing LLC since 2009. Notable publications from Bauhan Publishing include "The Night of the Comet" by George Kalogeris and "A Child in the Dark and a Foreign Father" by Henry Lyman. Bauhan Publishing continues to publish high-quality books that stir the minds of readers into new realms. They take pride in the meticulous editorial work and excellent craftsmanship that goes with every book that comes out from their press. Submission guidelines.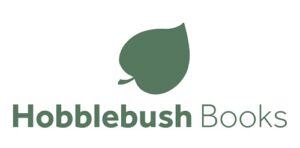 Hobblebush Books is a notable independent publishing house based in Concord, New Hampshire. It embraces its mission to celebrate the unique voices and stories of the region and writing community. With a focus on poetry, fiction, and creative non-fiction titles, the company showcases the rich literary talent found within the Granite State and the writing community of this amazing area. Noteworthy publications from Hobblebush Books include "Two-Countries: U.S. Daughters and Sons of Immigrant Parents" edited by Tina Schumann, a compelling anthology exploring the experiences of individuals straddling two cultures, and "Another Kind of Paradise: Short Stories from the New Asia-Pacific" edited by Trevor Carolan, a collection that brings to light many interesting and entertaining books by diverse voices from the Asia-Pacific region. Submission guidelines.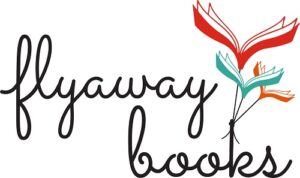 Flyaway Books, a dynamic independent publishing company, takes flight from the vibrant literary scene of New Hampshire. With a mission to inspire and empower young readers, Flyaway Books offers a diverse range of children's literature that encourages imagination, empathy, and social awareness. Their captivating titles address important themes such as inclusivity, environmental stewardship, and emotional well-being. Notable books from Flyaway Books include "Something Happened in Our Town" by Marianne Celano, Marietta Collins, and Ann Hazzard, a thought-provoking story that helps children understand racial injustice, and "The Day War Came" by Nicola Davies and Rebecca Cobb, a poignant tale of resilience and compassion in the face of displacement. Submission guidelines.

Peter E. Randall Publisher, based in Portsmouth, New Hampshire, is a distinguished independent publishing house known for its commitment to regional literature, history, and culture. With a focus on books that celebrate the essence of New England, the press has been a steadfast advocate for preserving and sharing the stories that make the region unique. Notable publications from Peter E. Randall Publisher include "In Small Things Forgotten" by James Deetz, a seminal work on historical archaeology, and "Strawbery Banke: A Seaport Museum 400 Years in the Making" by J. Dennis Robinson, a captivating exploration of Portsmouth's historic district. Submission guidelines.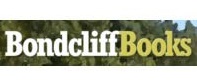 Bondcliff Books, based in Littleton, New Hampshire, is a reputable independent book publisher, that specializes in books centered around the rich history, outdoor adventures, and natural beauty of the Granite State. With a passion for preserving the essence of New Hampshire, the company offers a range of engaging publications that capture the spirit of the region. Noteworthy titles from Bondcliff Books include "Forest and Crag: A History of Hiking, Trail Blazing, and Adventure in the Northeast Mountains" by Guy and Laura Waterman, a comprehensive exploration of the region's hiking culture, and "The White Mountain: Rediscovering Mount Washington's Hidden Culture" by Dan Szczesny, an immersive journey into the iconic White Mountains. Submission guidelines.

New Hampshire book publishers like Piscataqua Press amplify local voices and preserve the rich cultural heritage of the region. From captivating historical accounts to engaging works of fiction, their publications highlight the unique stories and perspectives of the Piscataqua River region. Notable titles from Piscataqua Press include "Portsmouth: A Reflection of Its Past" by Nancy B. duPont, a vivid exploration of Portsmouth's architectural heritage, and "One-Way Ticket" by Joni B. Cole, a captivating novel set in a fictional New Hampshire town. The company underwent a major transformation in the fall of 2022. From a traditional book publisher, they are now offering self-publishing services as Holbrook Author Services. Submission guidelines (N/A).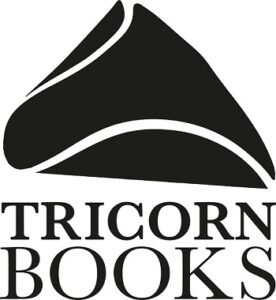 Tricorn Books is a publisher in Portsmouth, New Hampshire that offers comprehensive self-publishing services. They aim to showcase literary works that defy conventional genres and push the boundaries of storytelling. They publish books that often blend elements of fiction, poetry, and visual art, creating immersive and unconventional reading experiences. Notable titles from Tricorn Books include "The House of Life: The Graphic Novel" by Peter Brueghel and David Slavitt, a captivating adaptation of Dante's "La Vita Nuova," and "Dispossessed Narratives" by Emily Lisker, a mesmerizing collection of interconnected stories exploring themes of displacement and identity. Submission guidelines.

Sophia Institute Press, located in the vibrant city of Manchester, New Hampshire, is a distinguished publishing house dedicated to preserving and promoting the rich heritage of the Catholic intellectual tradition. They publish and distribute an extensive collection of both timeless Catholic classics and contemporary texts by eminent figures of the faith. For over 25 years, Sophia Institute Press has been at the forefront of Catholic publishing, producing 300 titles that have reached readers around the world. The esteemed authors featured in its catalog are a testament to its commitment to preserving the enduring wisdom of the Catholic intellectual tradition. These include the literary works of luminaries such as St. Augustine, St. Thomas Aquinas, and St. Therese of Lisieux. Submission guidelines.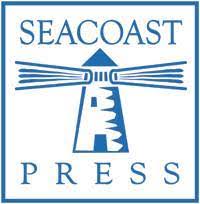 Seacoast Press is an award-winning hybrid publisher in Portsmouth, NH. They offer top-notch book publishing services, including Best Seller campaigns and the opportunity to retain 100% royalties through their Best Seller publishing package. They offer authors the unique advantage of a "non-traditional" or "hybrid" business model that combines the best aspects of traditional publishing support with the author-friendly benefits of retaining control. Discover a publishing journey that celebrates your vision and rewards your hard work with Seacoast Press. Submission guidelines.
Divertir Publishing, an independent publisher in Salem, NH, specializes in literature that explores the macabre and the supernatural. It is known for its commitment to showcasing new and exciting voices in literary fiction, particularly those genres that include horror, mystery thriller, paranormal, science fiction, and fantasy. Notable books from Divertir Publishing include "Jilo" by J.D. Horn, a mesmerizing blend of Southern gothic and fantasy, and "The Fractured Man" by R.J. Howell, a thought-provoking exploration of identity and self-discovery. With its dedication to discovering and promoting talented authors, the company continues to captivate readers with its exciting voices and its engaging and imaginative publications. Submission guidelines.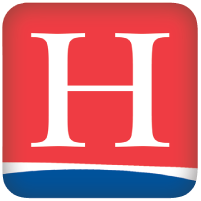 Heinemann Publishing has been at the forefront of providing high-quality resources and professional development for educators. Since its establishment in 1978 on New Hampshire's seacoast, the company has been committed to empowering teachers and supporting impactful learning experiences. With a focus on K-12 education, their publications span a wide range of subjects, including literacy, mathematics, social studies, and more. Their books are valued for their practicality, pedagogical insights, and research-based approaches. Notable titles from Heinemann Publishing include "The Reading Strategies Book" by Jennifer Serravallo, a valuable resource for improving reading instruction, and "Math in Practice" series, a comprehensive collection of math resources designed to enhance teaching and learning. Submission guidelines.
Conclusion
Many book publishing companies in New Hampshire present us with a thriving ecosystem of literary excellence. From academic presses to independent houses, these publishers celebrate diverse voices, preserve regional heritage, and push the boundaries of storytelling. Whether entertaining readers, educating minds, or inspiring new authors, book publishers in the Granite State continue to leave a lasting impact on the literary landscape. If you want to publish your book or represent some of the new and exciting voices in the realm of prose, use the editorial services of the companies mentioned above and let your unique voice reach a wider audience.
Rafal Reyzer
Hey there, welcome to my blog! I'm a full-time blogger, educator, digital marketer, freelance writer, editor and content manager with 10+ years of experience. I started RafalReyzer.com to provide you with great tools and strategies you can use to achieve freedom from 9 to 5 through online creativity. My site is a one-stop-shop for freelance writers, bloggers, publishers, content enthusiasts who want to be independent, earn more money and create beautiful things. Feel free to
learn more about me here.