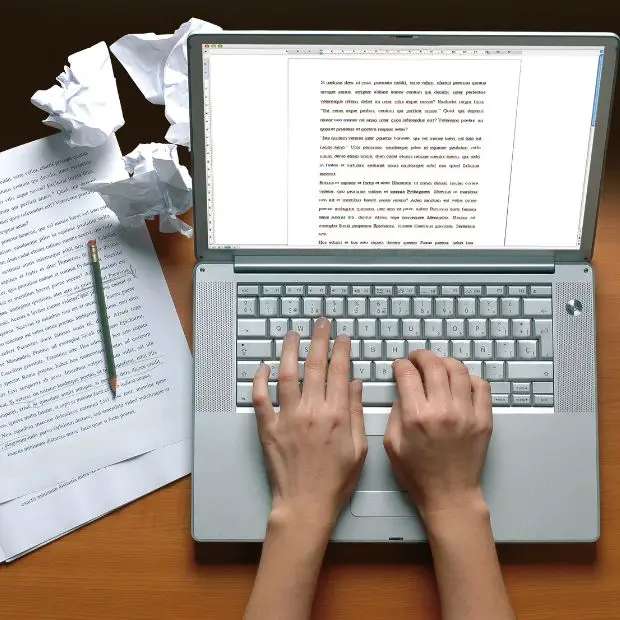 Adults who write for fun or profit need to know the most effective solutions for dealing with grammar, spelling, plagiarism, structure, topics, publishing, editing, and more.
In the digital age, there are plenty of low-cost and no-cost resources available, but it's imperative for writing enthusiasts to avoid dead-end products and focus on the very best offerings. But what's even more important than finding the right tools is deciding where you want to go with your writing.
Some view the activity as a hobby, while others intend to earn a side or full-time income from the practice. The first step is to decide which route you wish to take. After that, the opportunities are clearer and easier to navigate.
Explore several of the sub-categories within the field to discover what appeals to you. There are paid opportunities for service providers who can create resumes for job seekers, write short non-fiction biographies, creative essays, website content of all kinds, and more.
Avoid the common scams, like the ever-present ads for term paper help and dark web content. But be sure to learn about building powerful web pages for yourself, staying active on social media, and amassing an extensive professional network, which is easier than ever. Here are details that can help you launch a writing career in the most cost-effective, hassle-free way.
Things Writers Need to Know to Succeed:
1. Look For Extra Capital to Further Your Career
Websites, formal classes, boot camps, writing apps and book marketing cost money. It's common for prospective scribes to apply for personal loans to jumpstart an independent career, but it's important to first calculate your capital needs and use a conservative approach. Even if you have a day job and just write on the side for a few hours per week, a personal loan can make good sense if you know how to put it to a good use.
One of the primary benefits of borrowing is that you can use the funds for any purpose at all. There are no strings, but it's important to read your contract carefully. What are some ways writing professionals spend the cash they borrow? Besides tuition for boot camps and online courses, they use the capital to support marketing campaigns for a book launch. Keep in mind that a huge number of successful authors started out with a single title to their name and bootstrapped the promotional buzz with borrowed funds.
2. Learn to Create Professional Resumes
Certified resume writers can earn a full-time income working about 20-30 hours per week, provided they try to market their services and stay up to date on changes in the field. There are currently three major organizations that offer certification training, which takes about six months to complete. Job prospects are strong because hiring managers and HR (human resources) departments are changing fast.
Nowadays, companies use sophisticated apps to scan thousands of submitted resumes for keywords. These programs eliminate applicants who don't have the right mix of special terms and words in their resumes. Certified professionals know how to assemble a coherent, balanced resume that can pass the app screenings so the resume gets to an actual human being. Explore a few free courses to see if resume services suit your long-term career goals. You can also treat it as a lucrative way to earn extra money while you are working on releasing your first book or another big writing project.
3. Acquire the Right Writing Tools
Fortunately, most of the basic writer's tools are free (like one of my favorite apps, Google Docs). The catch is that you need to test-drive several versions of each one before finding a collection of apps that fit your needs and workflow. A basic set should include an excellent word counter, at least two spellcheck apps, a grammar checker, a plagiarism detector, an AI writing detector, a writing tracker, and perhaps one of the journalism style guides. Nearly all those things are no-cost downloads except for the style guides, which cost about $100 for a one-year subscription.
Unless you do a lot of online content creation or news reporting, it's probably safe to skip the style guides. Some people like to work with V2T (voice-to-text) apps, even though the best of the bunch can be exceptionally finicky and unreliable. Consider experimenting with one or two V2T products before committing to a paid download.
4. Learn to Express Yourself More Creatively
For millions of adults who love to write, there's nothing more rewarding than composing a story out of thin air. If that sort of endeavor strikes your fancy, check out several of the free to join online creative forums for writers.
There are special platforms and discussion groups for every conceivable genre, including romance, science fiction, short stories, and many more, so join them and give them a try.
You might think that your career is in danger because of all the artificial intelligence powered writing tools available in the market right now. But nothing compares to actual human experience you can express through written words. With the huge influx of robotic content flooding the web right now, what we need is a creative and original voice and that's exactly where you come in.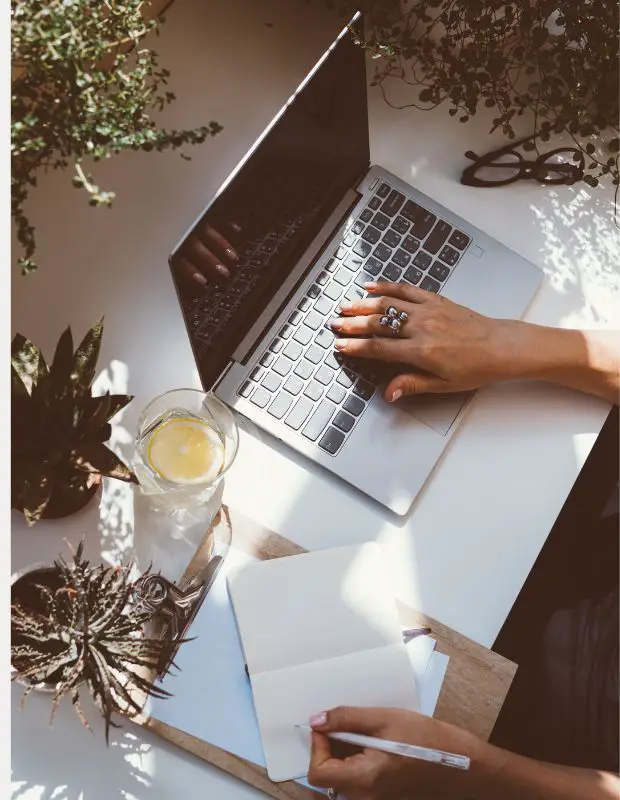 5. Beware the Lure of Term Papers
With so many wonderful opportunities available for those who love the written word, there are some scammers out there who may want to take advantage of you. Most of them lurk in two niches: term papers and dark web services.
It's best to stay very far away from both. The term "paper purveyors" has been around for years. They make money by paying people like you to craft research papers and then selling your work to college students for exorbitant prices. And while many of these services are completely legit, there are some you should be beware of.
The dark web scammers offer to pay big bucks in exchange for content, but in the end, nobody wins. You can get in legal trouble by associating with or working for sites on the dark web, which includes criminal enterprises of every description. Don't destroy your career by getting involved with nefarious people or companies. It's way better to play the long game.
6. Learn How To Incorporate Artificial Intelligence Into Your Workflow
The proliferation of Ai-powered writing assistants has been nothing short of amazing. There are apps that'll summarize a bunch of text for you, rephrase a whole article, take a piece of writing and rewrite it from scratch, write an essay, marketing copy, and even poetry.
When these apps first came out, I was quite shocked, but I quickly realized that good writers aren't going anywhere, and won't be replaced by machines. However, if you're into SEO optimized content creation, it's great to take advantage of the available tools and see how they can help you. Don't dismiss them right out of the gate. Treat them as your faithful writing companions, and you will quickly notice that they comprise excellent tools for improving your writing productivity.
Conclusion
The writing landscape is in constant flux, and you need enough creativity and stamina to persevere and succeed. Follow blogs and news sites with materials related to written content creation, read books that can improve your workflow, and experiment with different types of writing apps.
There's no shortage of writing advice and newest trends to jump on, but remember that the most important thing is your creative mind, and the level of discipline you have. At the end of the day, it's still all about producing convincing prose that'll keep your readers inspired and prompt them to take action in a positive direction.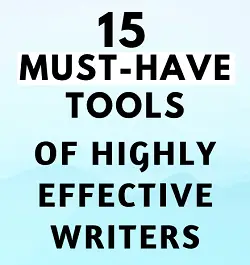 Free resource: Download your free PDF and learn about the top tools used by freelance writers.
Download here
Rafal Reyzer
Hey there, welcome to my blog! I'm a full-time blogger, educator, digital marketer, freelance writer, editor and content manager with 10+ years of experience. I started RafalReyzer.com to provide you with great tools and strategies you can use to achieve freedom from 9 to 5 through online creativity. My site is a one-stop-shop for freelance writers, bloggers, publishers, content enthusiasts who want to be independent, earn more money and create beautiful things. Feel free to
learn more about me here.