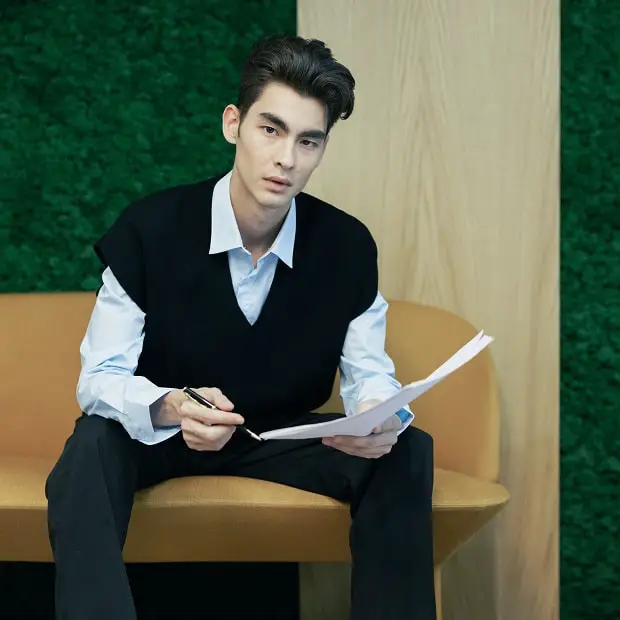 Business analysts help enhance an organization's business operations.
They review and recommend changes to internal procedures, IT systems, and sales processes. Any business analyst worth their salt knows how to interpret data and recommend actionable steps to executives. To get started in this field, you need to write a business analyst resume that catches the recruiters' attention. Here's how.
New opportunities for business analysts:
The US Bureau of Labor Statistics projects employment ratio for business analysts will grow to 14% by 2030. It is the fastest occupation growth rate as compared to other jobs, opening more opportunities for future entrants in the job market. Creating a resume for a business analyst is challenging, especially if you are not aware of the industry trends. When drafting a resume, the capacity to compress huge information into something smaller is a critical talent, as it will showcase your ability to do so.
10 Guidelines on How to Write a Business Analyst Resume:
1. Write a perfect summary
There is a famous saying that the first impression is the last. So, the resume's introduction is very important to lure hiring managers. Many applicants apply for the same position, thus, hiring managers do not have enough time to scrutinize everyone's resume. Most of the time, they only read the summary, so make it a point to make one that grabs the hiring managers' attention. A resume summary should include relevant experience, achievements/certifications, and education. You can also add your work track record to your resume according to the job description. Certifications such as Certification of Competency in Business Analysis (CCBA) are also essential qualifications for a business analyst.
2. Create an attention-grabbing resume objective
A resume objective is a statement of your career intent that's placed on top of your resume. A strong resume objective summarizes your most noteworthy accomplishments, abilities, and credentials in three to five sentences. It should suit the business analyst position you are looking for. The objective statement appears immediately below your contact information, near the top of your resume. It is recommendable for neophyte business analysts to place the objective section where the summary usually goes.
3. Share your contact details
Some may opine that your resume's contact details hardly attract anyone's attention. Well, this is not true. If the employer is keen on hiring you, the first thing they will look for is your contact information. If you don't have one or provide the wrong details, you'll lose the job opportunity. Try to add a professional email ID instead of a nickname. No need to add the full address to your current location. Just mention the area and postal code. You can also add your ResearchGate and LinkedIn accounts in this section.
4. Demonstrate your work experience
In many industries, business analysts have diverse working fields. For example, an IT hiring manager is unaware of a business analyst's responsibilities in the medical field. The work experience section should be precise. While writing the experience section, explain the impact of your work as a business analyst in the companies you worked for. You can add how much the company saved from your effort and how many people you trained on the job. It will reassure the hiring manager you are up to the task of examining and overseeing accurate data. The company will also understand better the extent of your prior responsibilities.
5. Flaunt your skills and certifications
The skill section in your resume is the most important one. Adding technical skills to your resume would attract the hiring manager's attention. As a business analyst, you usually communicate with the stakeholders and give presentations to describe the proposed system improvements for the company. So, you also need to have excellent communication, interpretation, and negotiation skills. Technical skills may include HTML, Microsoft Office Suite, Crystal Reports, and mainframe. Choose a different way of presenting it if you have many other technical skills. These suggestions will help you develop technical and effective business writing skills. You can make a group and subgroup with a heading in a table form to enumerate skills. Adding technical skills is a great way to make your resume more attractive as it will show how qualified you are for the job position.
6. Share details about your educational journey
Sometimes, we take for granted the education section in your resume, like the personal detail section. Mentioning the degree title and university name in the education section is not enough. You must add the year of passing and CGPA/grades as well to make it clearer. If you have taken special courses and training in the past, whether in class or online, point that out too.
7. Don't forget to mention valuable projects you took part in
The project section in your resume should not only state the general project description. Add details such as project number (Project 1 and 2), contribution, and start and completion date. You can add funding sources well. It is also important that you describe your role in the project.
8. Mention extracurricular activities
Many people think that adding extracurricular activities to the resume is irrelevant. Many even feel embarrassed about adding high school/college-level activities to their resumes. Some people think that the addition of extracurricular achievements to a resume is just a way to increase word count. While it's true that you don't need to add an extra page to discuss achievements that have nothing to do with the job you are applying for, it somehow reflects the person you are. For people who have notable work experience of over ten years, the addition of extracurricular activities means little. But for newcomers in the workforce, this is essential, so their resumes wouldn't look too bare. For an entry-level business analyst resume, this information can exhibit your soft skills. Playing sports at the varsity level, or writing or editing for your university's students' publications, may be worth mentioning.
9. Take care of the proper use of keywords and phrases
Keep in mind that your summary must have clarity and quality. The clearer your resume summary, the more chances you get hired. Use the terms and phrases from the job description in your resume summary as much as possible. Employers will learn that you meet their requirements if you do this.
10. Give it one final check before sending off your resume
Being a business analyst is all about attention to detail. A single typo or misadjustment of an element on your resume can bury your chances of getting invited to an interview. In the spirit of prudence, take one last magnifying glass look at your cherished document and ensure its squeaky cleanliness. Your resume reflects your character and a good recruiter can spot a disorganized mind in an instant. That's why it's always great to leave your document for a while and look at it again with fresh eyes that might catch that crucial error.
Conclusion
The most important sections of a business analyst's resume are summary, experience, and skills. Entry-level business analysts may add objectives in place of a summary. Hopefully, the steps mentioned here will help you write the best business analyst resume that will get you hired, and help you start a new fruitful career.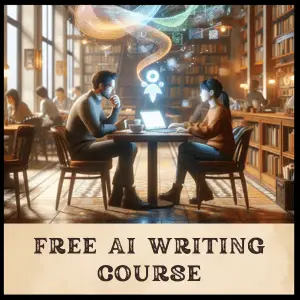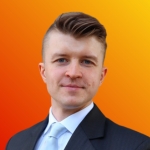 Rafal Reyzer
Hey there, welcome to my blog! I'm a full-time blogger, educator, digital marketer, freelance writer, editor, and content manager with 10+ years of experience. I started RafalReyzer.com to provide you with great tools and strategies you can use to become a proficient writer and achieve freedom through online creativity. My site is a one-stop shop for freelance writers, bloggers, publishers, and content enthusiasts who want to be independent, earn more money, and create beautiful things. Dive into my journey here, and don't miss out on my free 60-minute AI writing online course.