Whether you are writing books, articles, essays, or newsletters, you could use some help in proofreading and editing your work.
After going through research and putting your thoughts together in developing an exciting piece, you would think that it no longer needs any fixing. But a closer look would surprise you at how much you erred here and there. It could be as small as missing a punctuation mark, or as big as misusing a word or a never-ending sentence. Thankfully, there are a lot of editing apps for writers you can find online to help spruce up your copy. So here's a list of the best apps for wordsmiths like you. Let's get right to it!
The 8 Best Editing Apps for Writers
These apps cover different aspects of editing, from spelling to grammar, readability, engagement, conciseness, logic, repetitiveness, and so on. Whether you're an author with the most prestigious publishing houses in the world, a professional freelance writer, or a student, you would surely benefit from at least one or a combination of two or three of these apps.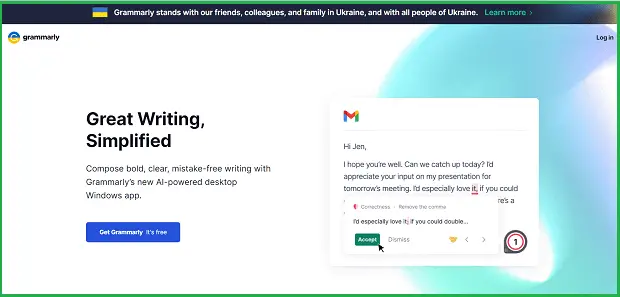 = If you are not yet using Grammarly, you are missing a lot. It is probably the most popular app for people who compose any form of prose or poetry. When it comes to instantly catching mistakes as you type, Grammarly is arguably the best editing app for the job. Once installed, it corrects errors in writing across various apps on your device, from Word to Gmail, Twitter, LinkedIn, Facebook, and even in text messages. Its features include a grammar checker, a plagiarism checker, an essay checker, a tone detector, a style guide, snippets, analytics, and brand tones. You get real-time suggestions as you write. You can ignore them until you are done with writing or apply suggestions as you write. It often suggests options for clarity and how to improve the tone, fluency, and style of your writing. If the pop-up icon seems too intrusive on any app, you can momentarily turn it off. You probably don't need corrections when chatting with your friends or the love of your life. There is a free version for individuals that provides basic writing checks and suggestions. They also offer a premium version with all the features mentioned above, and a business version with even more features for teams of 3 to 149 users. Grammarly premium costs $30 monthly, while the business version costs $15 per member per month for a team of 10 or fewer users. For a team with 11 – 50 members, the rate is $14.50/user, while for those with over 50 team members, the rate is $12.50/user. The Grammarly app is not yet available to Android users as of this writing.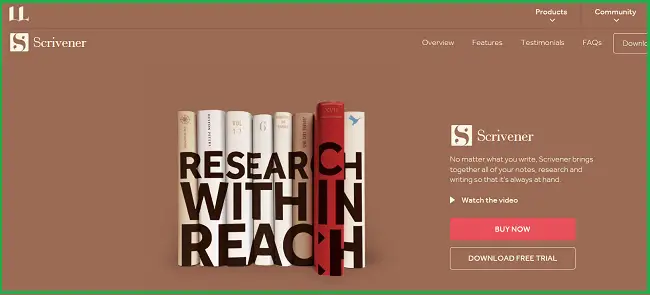 This is a premium writing tool that has everything you need to create a masterpiece from start to finish: including editing. Scrivener 3 is the latest version of this app. It allows you to edit manuscripts either by section or in their entirety. For novelists, it lets them write scenes in separate documents or whole chapters. Then, it puts the pieces together for editing as though they were all part of a single document. You can add bold, italics, and other formatting options with its editor. It can also highlight phrases that need work and add comments and annotations. You can also insert images and tables as needed. With its Styles feature, you can adjust text, heading, sizes, and font with a simple click of the mouse. The Scrivener app is available for macOS, Windows, and iOS. A license for the full version of Scrivener for macOS and Windows costs $49, while Scrivener for iOS costs $19.99.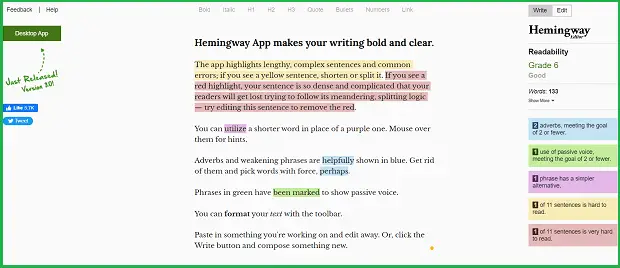 The Hemingway Editor is the best editing app for writers who want to improve readability by eliminating complex and long sentences. It instantly highlights sentences with readability issues in different colors. A yellow highlight suggests you shorten the sentence or split it. A red highlight shows a sentence that is too complicated and somewhat confusing. While you won't get a paraphrasing suggestion, you can try editing a sentence until the red highlight disappears. If a word has a purple highlight, you can try replacing it with a more common word. If it's in blue, it means it's a weak phrase that needs restructuring. Phrases in green show passive voice. You can either compose your write-ups in the app and edit as you write or paste something you have already written in it and edit using its toolbar. The latest version is the Hemingway Editor 3. It is available for Mac and PC for just $19.99. Like The New Yorker said, this editor is "attuned to the places where vanity seems to be getting the better of things."
Canva is an online graphic design tool, so you might wonder why it's on this list. Well, I must include this for my fellow bloggers, and others who are involved in content creation and online publishing. From time to time, you need to use images to break the monotony of written words. You might also want to make infographics to make your article more interesting and eye-pleasing to attract more readers. Remember, a picture is worth a thousand words! So, this design tool with a top-notch photo and video editor can help writers who need graphic images to further impress ideas and thoughts in the minds of their readers. Instead of writing in plain sheets, you can create your written content on attractive templates available on Canva. It adds zest to any write-up. You can even collaborate with others as you can invite them to edit your work. Even Canva's free version can empower you to create anything, including social media content. It's more pleasant to read social media posts when they appear on catchy templates, and Canva gives you that. It is available in three versions: Canva Free, Canva Pro, and Canva Enterprise. Canva Pro is for a team of up to 5 people and costs $12.99 per month. But it is free for educational institutions and nonprofit organizations. Canva for Enterprise costs $30 per month per user, paid annually. It allows small-scale organizations to design social media posts, sales presentations, and promotional brochures. Just keep editing until it's most appealing!
Final Draft is a popular screenwriting software used by many writers in film and TV productions. Its latest app version, the Final Draft 12, is the best writing and editing app for screenwriters in 2022. Screenplays go through many revisions, and the last thing you need is an app that makes it even more difficult. On the contrary, this app provides powerful outlining, editing, story structuring, and collaboration tools. Its outline editor gives you a "bird's-eye view of your screenplay structure" and lets you see what else you can customize as you outline. In its latest version, its Beat Board now has a spellcheck feature for correcting spelling mistakes. Formatting your script to industry standards is easier because Final Draft has all the formatting features you need. You can experiment with the structure and order of scenes with its Story Map. You can also drag notecards from the Beat Board into wherever you want them to be on the storyboard. With this app, you don't have to write scenes chronologically. It is intuitive enough to support you in fitting things where they need to be. It is available for Mac, Windows, and iOS for $79.99.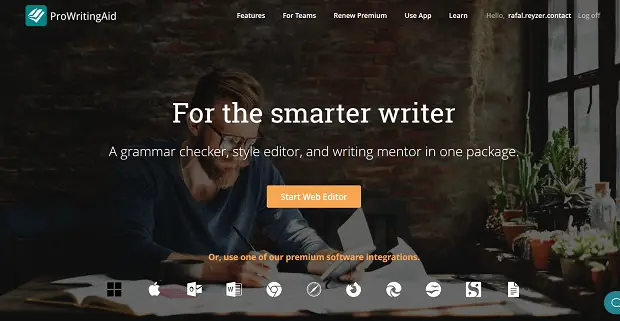 This editing app offers impressive grammar and style checking. It provides suggestions for improvement to make your piece more concise and easier to read. It offers almost all the features offered by Grammarly for a fraction of the cost. So, if you are looking for an app that does what Grammarly Premium does at a lower price, it's ProWritingAid. It reports how much passive voice you use if there is too much or too little emotion in a sentence and other issues it may find in your writing. It also scores how many complex paragraphs you used, how varied your sentences are, and the readability of your entire piece. You can integrate it with various apps, and it has a free version you can only use online. Its Premium version costs $79 per year, while the Premium Plus version costs $89 per year. You can install the paid versions as a plug-in to MS Word, so you can use it offline. It is available as a desktop app for Windows but can be integrated into various web browsers.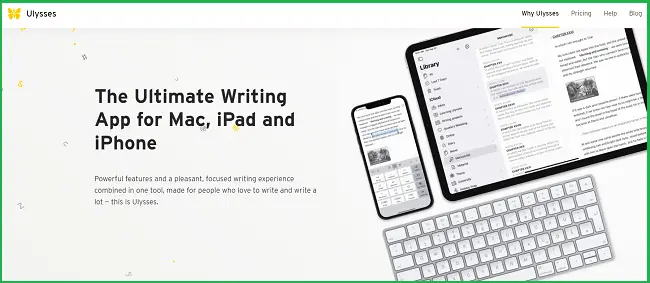 Ulysses is equipped to handle writing projects of any size, from blog posts to essays, theses, academic journals, novels, etc. It has a very simple user interface for hassle-free writing and editing. It has a built-in grammar and style checker. With them, you can avoid and correct mistakes and write in the right tone. You also get suggestions for punctuation, capitalization, style, semantics, redundancy, etc. It enables you to reorganize your text with ease, as well. Ulysses is a handy tool for blog writers on the go. It is only available for Mac, iPad, and iPhone users at $49.99 per year or $5.99 per month.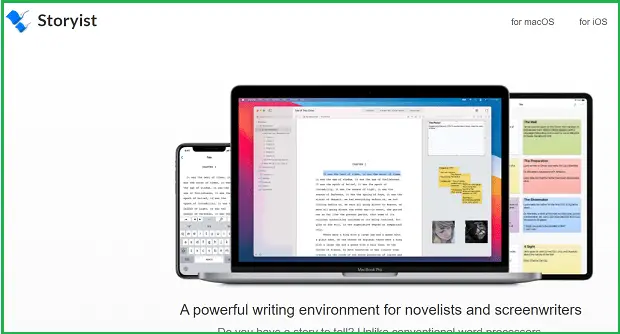 Storytelling is a rich text editor and an alternative screenwriting tool. It supports comments, images, headers, footers, and style sheets. With those features, you can properly format your manuscripts and screenplay templates. It is also useful for video game writers. It has a robust novel template and section sheets that help you spot which scenes to keep and which to edit out. With its built-in style editor, you can customize your manuscripts to reflect your personal preferences. With its page layout feature, you can fix words wherever and however, you want them to appear. In addition, it supports spell-checking, offers smart quotes, and allows you to add images. It is more affordable than most screenwriting tools. So, if you are seeking a cheaper alternative with good editing tools, Storyist is a good choice. It is available for macOS at $59 and for iOS.
Wrap Up
These eight best editing apps for writers should be on your must-try list. They are absolute game-changers for those who make a living in writing. Some offer free trials before you avail of the paid subscription or make a one-time payment. All the best with creating those well-edited masterpieces! Next up, you may want to explore a list of the best writer retreats in Japan.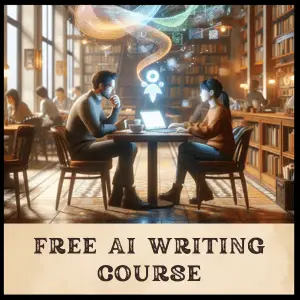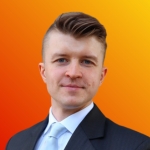 Rafal Reyzer
Hey there, welcome to my blog! I'm a full-time blogger, educator, digital marketer, freelance writer, editor, and content manager with 10+ years of experience. I started RafalReyzer.com to provide you with great tools and strategies you can use to become a proficient writer and achieve freedom through online creativity. My site is a one-stop shop for freelance writers, bloggers, publishers, and content enthusiasts who want to be independent, earn more money, and create beautiful things. Dive into my journey here, and don't miss out on my free 60-minute AI writing online course.