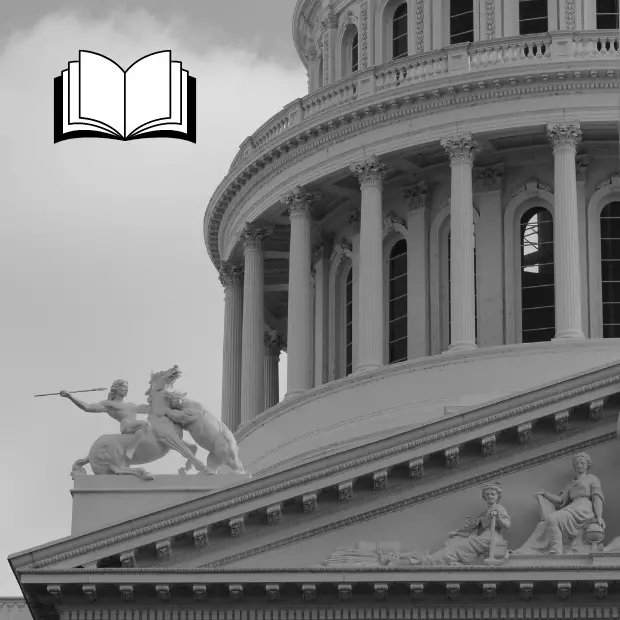 In the ever-changing literary landscape, conservative voices have found a platform and a passionate readership that appreciates a unique perspective on politics, society, and culture.
Amidst the global digital shift, conservative book publishers have turned the tide, becoming a force to reckon with in the publishing world. It's a fascinating story of resilience, adaptability, and above all, dedication to the power of words. Welcome to the exploration of book publishing companies churning out conservative-view bestsellers, shaping conversations, and influencing dialogues in today's literary world.
Here are the top conservative book publishers: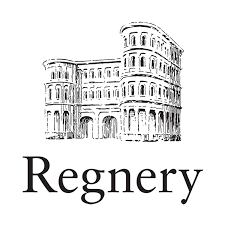 Regnery Publishing, founded in 1947, is a bastion of conservative literature and one of the oldest publishers on our list. This venerated company holds a reputation for being both a pioneer and a powerhouse in publishing, tracing its roots back to a time when conservative books were largely overlooked by many major publishers and mainstream outlets. Today, Regnery is credited with helping to shape the modern conservative movement in the United States through its publication of thought-provoking, influential works, including "Time to Get Tough: Making America #1 Again" by former president Donald Trump. Among the multitude of esteemed authors in Regnery's catalog, one stands out due to his widespread popularity and influence: Mark R. Levin. Levin's book "Liberty and Tyranny: A Conservative Manifesto" quickly rose to become a #1 New York Times bestseller following its publication in 2009. This is just one example of Regnery's knack for championing conservative voices and facilitating the creation of works that resonate with a broad swath of the population in the country. The company continues to uphold its mission of bringing conservative notions to the forefront of American literature. Submission guidelines.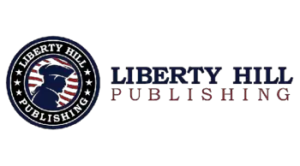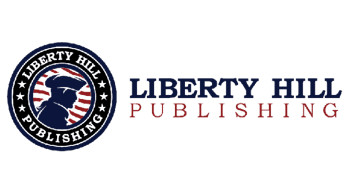 Liberty Hill Publishing, a subsidiary of Salem Media Group, has made its mark by offering a platform for authors to express their conservative ideas freely. They focus on providing a voice to those who have a passion for liberty and are committed to preserving the traditional values that are the bedrock of America's founding. One of the standout features of Liberty Hill is its commitment to producing high-quality conservative titles across a range of genres. Their portfolio is a testament to the diversity within conservative thought, offering a vast selection of books that seek to preserve, explain, and foster conservative principles. This diversity underscores Liberty Hill's mission: providing a broad spectrum of conservative thought while continuing to uphold the core values of liberty, freedom, and traditional American values. Submission guidelines.

Born from the frustrations of an author navigating a liberal-leaning publishing world, Defiance Press & Publishing stands as a beacon for conservative and libertarian voices. Its founder experienced bias first-hand with his debut book, "Patriots of Treason," leading him to establish his own independent publishing house. Defiance Press prides itself on integrity, transparency, and close communication with authors. They have enjoyed great success, not only with titles like "A State of Treason" but also in creating a platform for authors often marginalized by the mainstream. At Defiance Press, authors and readers alike find a space where conservative ideas are both celebrated and respected. Submission guidelines.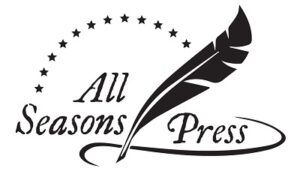 Launched to challenge what they view as a "cancel culture" in the publishing industry, All Seasons Press is a major publisher of conservative books. Founders Kate Hartson and Louise Burke, both seasoned industry professionals, established the company with the firm intention of embracing authors who they believe are being "attacked, bullied, banned from social media, and, in some cases, outright rejected by politically correct publishers and mainstream houses." All Seasons Press aims to publish prominent writers, politicians, and pundits within the conservative sphere, irrespective of the political climate or popular opinion. The company's foundation is built on a commitment to give a platform to authors perceived as controversial by the mainstream publishing world, reflecting its ethos of not being "fair-weather friends" to the conservative movement. Submission guidelines (N/A).

Biteback Publishing, a prominent player in the UK's publishing landscape, has carved a niche for itself in conservative book publishing, with its focus on political and current affairs titles. This independent publisher has become a home for authors who offer a diverse range of perspectives on socio-political matters, making it a go-to source for audiences interested in conservative viewpoints. With an extensive catalog of works by prominent conservative writers and figures, Biteback Publishing continues to push the boundaries of political discourse. It ensures a balance of voices and strives to offer its readers an unfiltered look at the various complexities of today's political landscape. Submission guidelines.

Republic Book Publishers is a new player in the world of publishing. It was brought to life by industry veterans Eric Kampmann and Alfred Regnery. With Kampmann's extensive experience in book distribution, marketing, and sales and Regnery's past as president of Regnery Publishing, the duo aims to create a significant impact in the publishing world. The publishing house has a particular focus on right-of-center titles that can influence public policy debates and shape American culture. It promises to bring to the market well-written conservative books, combining best industry practices with its leadership's vast experience to maximize the sales and influence of the titles it publishes. Submission guidelines.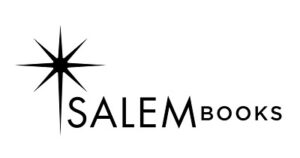 Established as a division of Salem Media Group, Salem Books is a leading force in the conservative books genre. The publisher is devoted to advancing a free society by providing readers with engaging, thought-provoking works from a conservative perspective. They are known for publishing books from prominent thinkers, broadcasters, and various influential figures within the realm of politics, culture, and Christian faith. While the exact list of books and authors they've worked with post-September 2021 is not in my data, notable works would typically involve themes of conservative thinking, public policy, and Christian values. They have published works of storytellers, pastors, missionaries, motivational speakers, counselors, and artists. It includes narrative and creative non-fiction, self-help books, Bible expositions, devotionals, biographies, and many others. Submission guidelines.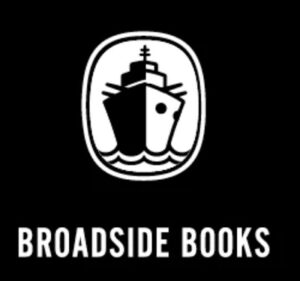 Broadside Books, an imprint of HarperCollins Publishers, is a powerhouse of conservative thought and discourse. Renowned for its robust catalog of conservative nonfiction, the company provides a stage for a spectrum of right-of-center opinions and reflections. It boasts an impressive line-up of authors, featuring esteemed politicians, influential thinkers, and noted journalists, such as Donald Rumsfeld, Daniel Hannan, Monica Crowley, and Dennis Prager, firmly establishing its position as a major contributor to the conservative literary landscape. Encompassing a myriad of formats – hardcovers, e-books, and paperbacks – Broadside Books offers readers choice and flexibility. The imprint delves into topics spanning political science, government, and political ideologies, placing a particular emphasis on the debate between conservatism and liberalism. Among their influential titles, "The Love Stories of the Bible Speak" by Shannon Bream and "America's Cultural Revolution" by Christopher F. Rufo stand as a testament to Broadside's commitment to thought-provoking, intellectual commentary. Submission guidelines (N/A).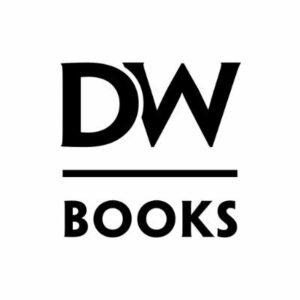 Born out of the vision of Ben Shapiro and Jeremy Boreing, DW Books, an imprint of the fast-growing media company Daily Wire, has been making waves in the publishing world since 2015. The imprint came to life as a unique offering in the right-of-center media landscape, combining a fervent commitment to countercultural news, opinions, and entertainment with a strong emphasis on marketing strategies and broad distribution through independent bookstores. DW Books offers an impressive catalog of thought-provoking titles, presenting robust conservative viewpoints. Among them, "Authoritarian Moment" by Ben Shapiro, "Speechless: Controlling Words, Controlling Minds" by Michael Knowles, and "Blackout" by Candace Owens are some of the standout titles. Submission guidelines (N/A).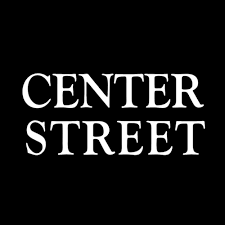 Center Street Books, a noteworthy imprint of the Hachette Book Group, concentrates on publishing an array of non-fiction works. Though not exclusively conservative, it has carved a unique space for itself in the publishing world, offering a crucial platform for right-leaning views. Center Street imprint has a variety of categories such as health and wellness, business, motivation, and political commentary, among others. It notably brought to the market "Triggered," a book by Donald Trump Jr., which hit bestseller lists. It has released many best-sellers and critically acclaimed works that speak to a broad reader base, making it a prominent player in the publishing landscape. It prides itself on producing high-quality content that inspires, informs, and entertains its readers. Submission guidelines.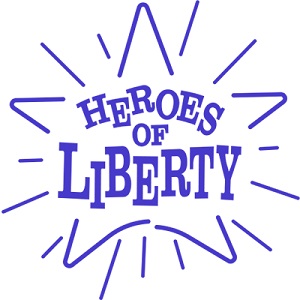 Heroes of Liberty is a relatively new publishing company dedicated to educating and inspiring children through beautifully illustrated biographies. The publishing house focuses on creating stories about real-life heroes, people who made significant contributions to society in various fields, from freedom fighters to scientific innovators. The unique aspect of Heroes of Liberty is its mission to introduce children to conservative ideas and values through compelling narratives. In contrast to the more common liberal-leaning children's books, Heroes of Liberty aims to diversify children's bookshelves with an alternative viewpoint, making it a novel entrant in the conservative publishing space. Submission guidelines.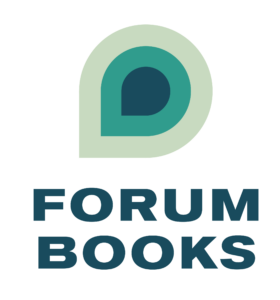 Forum Books, established in 2002, has made its mark as a prominent publisher in the conservative literature space. The company was founded with the mission to contribute to the national dialogue and political discourse, and it has certainly made strides in that direction. It is recognized for publishing works of prominent conservative authors, shaping the discourse through their influential perspectives. The company boasts an impressive roster of bestselling authors that includes Justice Neil Gorsuch, former Justice Antonin Scalia, Charles Krauthammer, Jonah Goldberg, and Cindy McCain. They've also published works by celebrated pundits such as George Will, Michael Medved, Guy Benson, and Mary Katharine Ham. Submission guidelines.

Hoover Institution Press is the publishing arm of the Hoover Institution at Stanford University. It was founded in 1919 by Herbert Hoover before he became the thirty-first president of the United States. The press is recognized as an American public policy think tank and research institution that promotes the principles of individual, economic, and political freedom. Hoover Institution Press publishes books and essays by the institution's scholars and fellows, contributing to the body of knowledge and policy for a free society. They cover a wide range of topics including history, economics, political science, and international relations. Their mission is to share the research and scholarship produced by Hoover fellows in a format that is accessible to a wider audience, often focusing on issues of current relevance and importance in the world of politics and policy. Submission guidelines: N/A, here's a link to their contact page.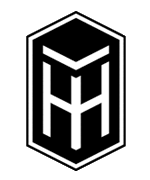 Henry Holt and Company, an established publishing firm based in New York City, has left a distinct mark in the publishing world through its focus on free speech and quality control. Its illustrious history spans over 150 years, featuring remarkable authors from Robert Louis Stevenson and Robert Frost to contemporary writers such as Liane Moriarty and Jenny Lawson. Henry Holt and Company has also prominently showcased best-selling books by Bill O'Reilly, including his renowned "Killing" series, featuring "Killing Lincoln," "Killing Kennedy," and "Killing Jesus" among others. In addition to the primary Holt imprint, the publisher further extends its reach through diverse sub-imprints, namely Metropolitan Books, Andy Cohen Books, Times Books, and Picador, thereby catering to a myriad of topics and reader interests. Submission guidelines.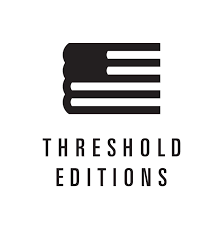 Threshold Editions, an influential Simon & Schuster imprint, was established through the collaborative efforts of industry veterans including Louise Burke. Known for its commitment to supporting conservative views, Threshold has made significant contributions to the publishing world. One of its noteworthy publications is "The Long Slide" by popular political commentator Tucker Carlson and "So Help Me God" by Vice President Mike Pence. In a turn of events, Burke, in collaboration with Kate Hartson, also a seasoned figure in the publishing industry, went on to establish All Seasons Press. This venture was sparked by their concerns regarding what they perceived as cancel culture's impact on the book publishing industry. Submission guidelines.
Final Thoughts
Conservative publishing has emerged as a thriving segment within the larger publishing industry, providing a platform for voices on the right side of the political spectrum. From pioneering ventures like Regnery Publishing and Republic Book Publishers to imprints under larger corporations such as Broadside Books (HarperCollins) and Threshold Editions (Simon & Schuster), these publishers have shaped national discourse among conservatives and influenced policy debates. These publishing houses have not only provided an outlet for established conservative voices but have become the launchpad for new and emerging authors. If you have a manuscript for these imprints, you should get in touch with a literary agent or an editorial director to move forward with the publishing process. Perhaps your new title will soon appear in a local bookstore, which can lead to speaking engagements and sharing what you write with the world.
Rafal Reyzer
Hey there, welcome to my blog! I'm a full-time blogger, educator, digital marketer, freelance writer, editor and content manager with 10+ years of experience. I started RafalReyzer.com to provide you with great tools and strategies you can use to achieve freedom from 9 to 5 through online creativity. My site is a one-stop-shop for freelance writers, bloggers, publishers, content enthusiasts who want to be independent, earn more money and create beautiful things. Feel free to
learn more about me here.