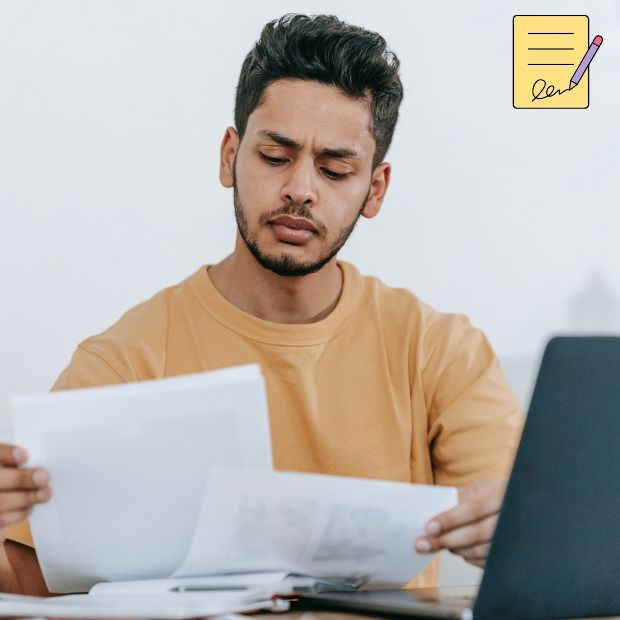 As a freelance writer, it's important to have a contract that outlines the terms of your agreement with your client.
A freelance writing contract ensures that the project engagement will mutually benefit both parties involved.
It defines each other's obligations and expectations, as well as other details of the agreement.
But what should you include in that contract? And what should you leave out?
We will discuss everything you need to know in preparing a freelance writing contract and its importance.
It includes a template to help guide you in formatting the document. So, let's get started!
What to Include in a Freelance Writing Contract
As a freelance writer, you're probably used to working on your own terms. But when it comes to negotiating a contract with a client, it's important to get everything in writing.
A well-written contract will protect both you and your client by spelling out the expectations for the project.
Here are some of the key things that should be included in every freelance writing contract:
1. Description of the Work to be Done
Establish a project scope within the contract, as this is crucial to setting the work expectations during the project. Effective freelance contracts list what you're going to deliver to the client and when.
This might include an overview of the project, or specific deliverables such as articles, blog posts, web copy, grant applications, etc. Be as detailed as possible so there is no confusion about what is expected from either party.
2. Payment Terms
This includes compensation details, how much you'll be paid per project or milestone, and when payment will be made (i.e., upon completion or weekly).
It's also important to specify whether expenses will be reimbursed separately from your fee. Make sure all monetary agreements are stated clearly upfront so there are no surprises down the road.
You should also specify in the agreement when invoices are due, the amount of which is usually stated in USD for international transactions. Many freelancers require that their invoice be paid within 30 days after receipt.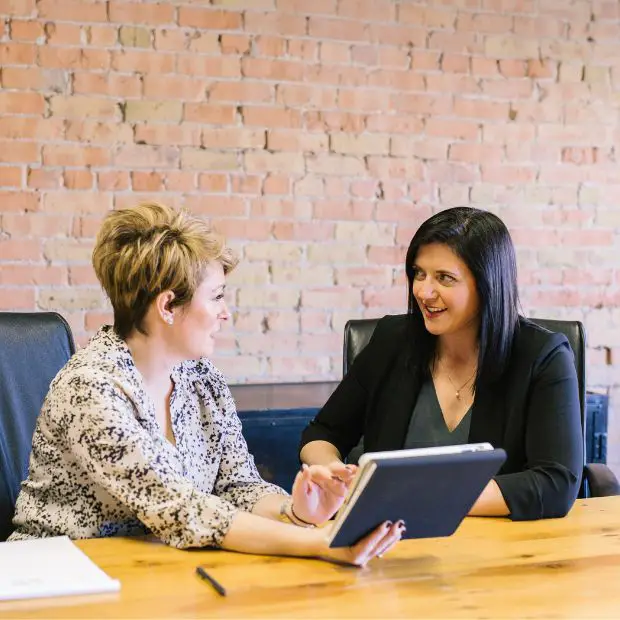 3. Other Key Elements of a Freelance Writing Contract
a) DEADLINES
It is important that both parties discuss and agree on the project timeline. It includes the date of completion of the project, and if progressive delivery is required, each delivery date should be specified.
b) CONTACT INFORMATION OF BOTH PARTIES
Your contact information includes your full name, address, phone number, email address, and website URL (if applicable). The same goes for your client's details.
c) SIGNATURE OF BOTH PARTIES
Both parties should affix their signatures on the contract to signify their agreement on each term stated therein. This will make the document legal and binding. So, make the contract is duly signed before starting the project.
d) CONTRACT REVISIONS
Changes or modifications to the contract should be made in writing and agreed upon by both parties prior to being carried out.
This section is included for legal purposes and states that the contract represents the entire agreement between the freelancer and the client, superseding all other previous agreements (verbal or written).
e) NON-DISCLOSURE AGREEMENT
It is crucial to include a clause covering the mutual non-disclosure of any confidential information. This should be acknowledged and signed by both parties.
f) CONTRACT TERMINATION
Include a termination clause or right to terminate the contract. This creates a process for ending the freelance contract if the relationship is not working.
Some legal experts call this an "exit strategy". Having these stipulations will free you from legal liabilities, in case you need to terminate the contract when your client is not complying with what you agreed.
Key Takeaway: In order to protect both the freelancer and the client, it is important to have a well-written contract that spells out the expectations for the project in detail. Including the key elements discussed above will help ensure a successful project with minimal hiccups along the way.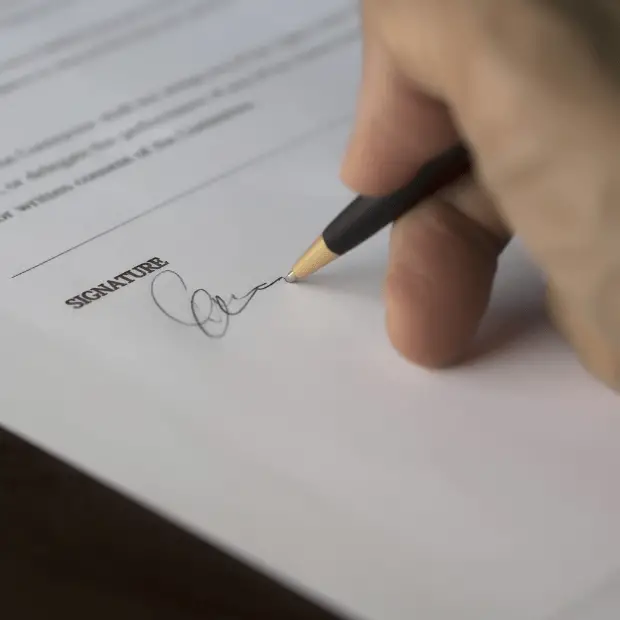 The Importance of a Freelance Writing Contract
A contract protects both you and the client and ensures that there is a mutual understanding of the project.
Without a contract, you may not be able to hold your client legally responsible if they didn't pay for your work or compensate you fairly.
For example, let's say you're hired by a client to write an article for their website and verbally you agreed on a flat fee of $100 for the piece.
But when you deliver the article, they tell you they only have $50 budgeted for it and ask if you'll take half payment now and half later.
If there's no signed contract in place beforehand stating otherwise, then legally speaking, they don't owe you anything beyond what they've already offered. Even though that wasn't initially agreed upon.
Again, a well-written freelance writing contract should include:
The full names & contact information of both parties involved (i.e., yourself as a freelancer and your client).
A description/overview of the project
The timeline/deadlines associated with said project.
Compensation details including how much will be paid & when payments will be made.
Any other relevant information, such as rights retained by either party after completion of the project.
As you can see, a contract is essential to protecting yourself as a freelance writer. It ensures that both you and your client are on the same page from start to finish, and helps avoid any misunderstandings or disputes down the line.
If you're not sure where to start, there are plenty of contract templates available online that you can customize to fit your needs. Or, if you have an attorney friend or relative, they may help draft something up for you.
Either way, make sure you get a signed copy from your client before starting any work. It could save you a lot of headaches (and money) in the long run!
Key Takeaway: A contract is essential for any freelance writing gig. It protects both you and the client and ensures that there is a mutual understanding of the project.
A Template for a Freelance Writer's Contract
Here is a template for a freelance writer's contract that you can use as-is or adapt to fit your own business needs:
OVERVIEW OF THE PROJECT:
DELIVERABLES:
COMPENSATION:
TIMELINE:
This contract template is just a starting point. Be sure to tailor-fit it to your own business needs and the specifics of the project you're working on. If you have any questions or concerns, be sure to raise them with your client before signing anything.
If you're looking for a freelance writer, be sure to get a contract that outlines the scope of work and compensation. This will help avoid any misunderstandings down the road.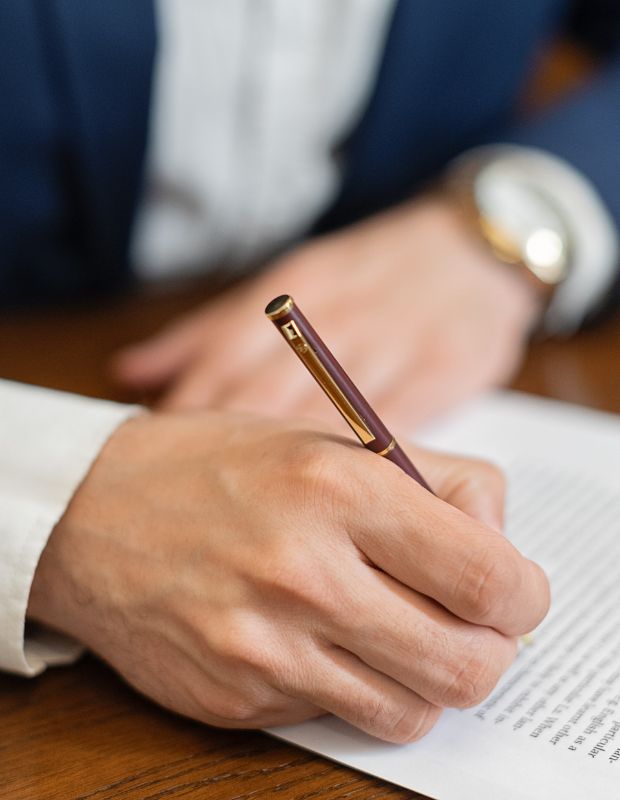 How to Prepare a Freelance Writing Agreement (5 Tips)
When you're a freelance writer, it's important to have a contract in place before beginning any work.
This document will outline the scope of the project, payment terms, and other important details so that both parties agree completely.
Here's how to prepare a freelance writing agreement:
1. Define the Project Parameters
Be as specific as possible about what exactly you'll be writing, including word count, deadlines, and topics.
It's also a good idea to mention that any statistics or resources you use, to the best of your knowledge, are accurate and don't infringe on any copyright or privacy rights.
2. Outline Compensation and Payment Terms
Will you be paid by the hour or per article?
When is payment due?
Are there any bonuses or incentives involved?
Whether you require an upfront fee before beginning any work. This is usually between 20%-50% of your rate.
Protocol for late payments. For example, you might include a 1.5% interest amount per month for late payments. Having an interest accrue is enough incentive for many clients to pay on time.
Rush job payment schedule. You may have a 50% upfront fee for rush jobs.
3. Discuss Rights & Ownership of the Finished Product
Who will own the copyright to what you write? In North America, this is referred to as a "Work-for-hire" agreement. A freelance writer, once paid, will give up all ownership rights to their content.
Can either party edit or make changes to the final piece? When you two agree, then put it in writing.
4. Additional Terms & Conditions
Anything else that needs to be said? Sometimes there are special requests from the client that needed to be put in black and white.
You may have a few things you want to stipulate as well. Such as, how many draft revisions are they allowed before you charge them extra?
5. Put it in Writing
Once you've ironed out all the details, have both parties sign the contract so that it's legally binding.
This may seem like a lot of work upfront, but taking the time to put together a well-written contract will save you headaches down the road.
By being clear about expectations and compensation from the start, you can avoid misunderstandings and disagreements later on.
Key Takeaway: A well-written freelance contract can save you time and spare you from unpleasant surprises along the way.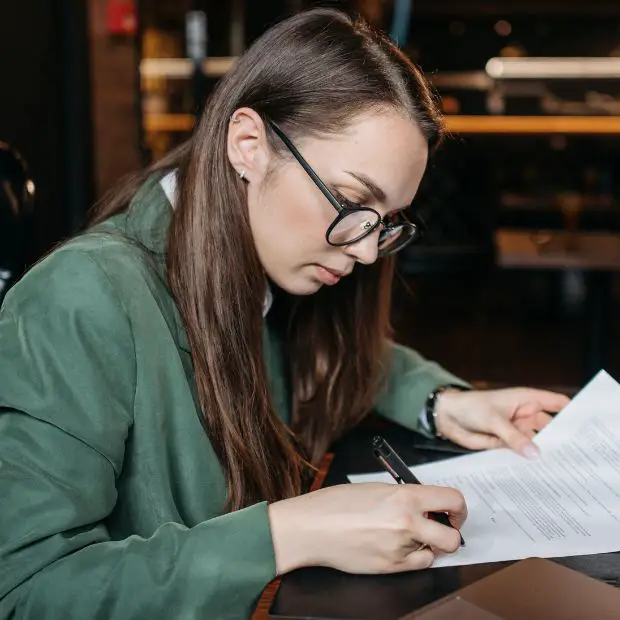 FAQs About Creating Freelance Writing Contracts
1. How do I write a freelance writing contract and why is it beneficial?
This document will outline the scope of work that you will be performing, and help protect both you and the client in case there are any disagreements during the project engagement.
There are many template contracts available online that you can use as a starting point, or you can simply draft up your own agreement.
Be sure to include all relevant details such as deadlines, compensation rates, and what rights each party has to the finished product.
Once both parties have signed off on the contract, keep a copy for your records so that you can refer to it if needed.
2. Should I write a contract as a freelancer?
If you're a freelance writer, chances are you'll be asked to write a contract at some point.
Whether it's for an article, blog post, or even just a simple letter of agreement, contracts help protect both the writer and the client by outlining specific expectations and terms.
A contract doesn't have to be long or complicated. In fact, many freelancers find that a simple email exchange is sufficient. But it should cover key points like deadlines, payment details, the scope of work, and any other special conditions.
Taking the time to draw up a basic contract may seem like an unnecessary step at first glance, but it can save everyone involved a lot of headaches down the road.
Your client may also have a ready contract template for you to sign, which might be helpful. Just make sure that the terms of agreement satisfy you before you sign anything.
3. How much do freelance contract writers make?
According to Zip Recruiter, freelance contract writers make an average of $41,277 per year.
However, the pay varies greatly depending on experience level. Beginning freelancers earn close to $30,000 annually, while experienced professionals make over $100,000 per year.
4. What should a freelance contract include?
A typical freelance contract should include:
1. The scope of work to be performed.
2. The compensation for the work to be done.
3. A timeline for the completion of the project or tasks at hand.
4. Any other terms and conditions that may apply, such as confidentiality agreements or intellectual property rights assignments.
5. Both parties' signatures, dated and witnessed. It signifies their agreement to the terms of the contract.
Conclusion
There should be no issue with the spacing of the statement if it is typed correctly.
If you need help with freelance writing, remote work, education, productivity, or side hustle services, contact Rafal Reyzer today.
He can help you get the most out of your contract and ensure that everything that needs to be in it is included.
Rafal Reyzer
Hey there, welcome to my blog! I'm a full-time blogger, educator, digital marketer, freelance writer, editor and content manager with 10+ years of experience. I started RafalReyzer.com to provide you with great tools and strategies you can use to achieve freedom from 9 to 5 through online creativity. My site is a one-stop-shop for freelance writers, bloggers, publishers, content enthusiasts who want to be independent, earn more money and create beautiful things. Feel free to
learn more about me here.