The flexibility and the freedom that comes along with freelance writing make it a great side hustle.
Now more than ever, the stage is set for passionate writers to sharpen their skills and earn some extra cash.
With much of the workforce still working remotely, it's easier than ever to start your own freelance writing side hustle.
Well, the idea of picking up a side gig and earning money doing something you're passionate about is hugely appealing. However, many people still don't know where to start.
Here's how to get started as a freelance writer to supplement your income on top of your regular job.
Top 15 Tips for Starting a Freelance Writing Side Hustle:
1. Identify your goals, both long-term and short-term
Having a side hustle sounds great. But working on a business idea and making it happen is not a walk in the park.
The ebb-and-flow nature of freelance writing means you should be ready to market yourself constantly and prepare for the ups and downs of owning a business.
Freelancing is not for everyone. So, be clear about what you wish to accomplish. You can start by breaking down your long-term goals into bite-sized short-term goals to have a clear picture of what lies ahead.
2. Find your niche
If you've always loved writing and are convinced that you have what it takes to write professionally, this may be the right time to begin your journey.
The opportunities to make money online as a part-time writer are wide open. The most important part is taking the first step. In your case, it could be to identify your areas of expertise and the subjects you love.
It's impossible to label yourself as a writer if you can't figure out your niche. Are you passionate about sports? Maybe you can be a freelance sportswriter. Or perhaps you are an ardent food critic? Then you can probably eke out a career as a freelance food writer.
3. Talk to the people you know
One of the easiest ways to get started as a freelance writer is to expand your network. And what best way to do that than by talking to the people you already know?
Do you know anyone who has a website or a blog? You can start there by writing a few pieces of content for them and in exchange, you can ask for a testimonial or a backlink to your blog, website, or social media account.
This strategy will not only sharpen your skills as a writer but will also enable you to produce and accumulate samples to show to potential clients.
4. Familiarize yourself with each writing format
Traditionally, freelance writing is pigeonholed into a narrow definition of either writing pieces for magazines or businesses, but it can be so much more.
Understanding different formats of writing will help you create a roadmap for your career.
Every content writer specializes in different areas, such as blog writing, copywriting, ghostwriting, technical writing, grant writing, SEO writing, journalism, and more. So, choose your specialization wisely.
5. Generate ideas within your niche
So, you already have a niche or topic in mind. Over time, as you explore more, you may gravitate toward certain topics.
You now see freelance writing as an avenue to build a strong profile while earning a bit of extra cash. To do that, stick to ideas within your niche as much as possible.
You've got to have a handy list of great ideas to turn to when you're stuck. Having some ready ideas in your mind or, better yet, written down, makes it easier to apply your skills to specific niches.
6. Sharpen your skills
The more extensive skill set and experience you have, the higher prices you can command.
Here are some ideas to beef up your freelance writing arsenal:
Take some mid-level gigs while you save for that workshop, class, or certification.
Talk to some already established freelancers you know and ask what tools or training they recommend.
Make a list of the skills you love to use and could exercise every day. Do you have excellent storytelling skills? Can you write great and unbiased reviews? Remember, your top skills create your reputation.
You should also make a list of the skills you don't enjoy and put it on your to-do list.
7. Identify your target market
If you haven't done it already, you need to identify your intended audience before you write.
One of the most essential aspects of writing effectively is to learn who you are writing for. Who are you aiming to reach and why? What is your target demographic?
With a target market in place, you can match your skills and ideas to what they need – not what you think they need. Remember, it's all about what's important to them.
8. Determine and set your rate
The idea is not just to pay your bills, but to be paid what you're really worth.
You've already taken the initial steps – knowing your skills and values. Now, it's time to figure out how much you'll charge clients for your writing services.
Free structure and norms vary widely. So, you need to understand what works best for you and why. You can charge either hourly, quantity-based, or project-based. It is also imperative that you work on your negotiation skills.
If you're just starting in the biz, your rate would likely be in the low-to-mid-range. You can escalate it as you gain more experience and establish your professional reputation.
9. Join a freelance site
As a freelance writer, you can sign up with online job portals like Upwork, Fiverr, FlexJobs, FreelanceWriting, Blogging Pro, PeoplePerHour, and more.
You may be overwhelmed by the insane variety of freelance websites out there, but the key is to find the right one to start your freelance writing journey.
You can upload samples of your work and testimonials you've received from previous clients when you create your profile on these sites. The more people you approach, the more opportunities you get to keep the ball rolling.
10. Learn the fundamental SEO skills
One of the best complimentary skills any freelance writer or just any content writer can learn in this digital age is how search engine optimization (SEO) works.
Being a freelance writer is often more than just about writing. Writing is probably the easy part.
What most freelance writers do not realize when they start their professional journey is how much writing revolves around sales and marketing. And those contents will not amount to anything, without attracting the consumers' eyeballs.
And for readers to see this information, they must first find it in their Google search. That's where SEO comes in.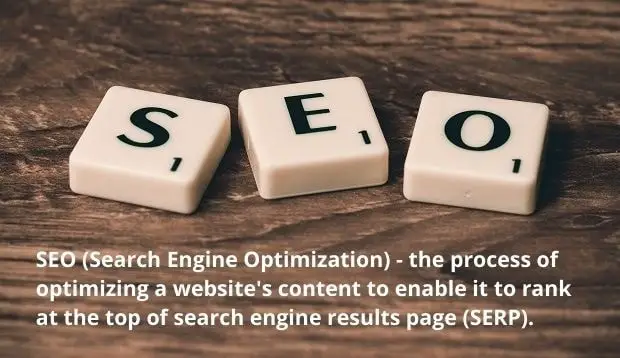 11. Build a portfolio
Now that you know what type of freelancing you want to do and what skills you can bring to the table, it's time to place your bet.
Like a great hand of cards, a strong portfolio increases your chances of winning as a freelance writer. It shows your key writing skills in your niche topic in the best possible way.
If you want to make it to the next level with your freelance writing side hustle, you need to flaunt your credentials and skills and market yourself with a solid portfolio.
Most importantly, your portfolio should have writing samples, and I mean, lots of them.
12. Put yourself out there
One of the most challenging aspects of freelancing is networking and reaching out to potential clients who will listen and accept your pitch.
There are several ways you can pitch to potential employers or people you want to work with. The best way is to call or email the person directly.
You can start by creating a list of contacts that are currently accepting new freelancers. Don't be afraid to follow them on social media and build casual relationships with them outside of pitching.
13. Take advantage of writing tools
Luckily, there are some great writing tools out there to aid you in your writing endeavors.
You may think that there is not much you can do to step up your game, but in writing, there are a plethora of tools at your disposal. Such tools can help you improve your writing skills and many of them are free.
Most used tools by writers include Hemingway (yes, it was named after the legendary author), ProWritingAid, Grammarly, Scrivener, Reedsy, Coschedule, Yoast, Microsoft Word, Evernote, and more.
14. Take creative writing classes
Having a side hustle requires a specific skill set centered on strong work habits.
Before diving in headfirst, take some time to scour the web looking for some freelance writing courses to stay ahead of the competition.
If you're starting your own side business, whether for financial gain, honing your writing skills, or both, someone has done it already. So, why not learn from professionals who already blazed the trail for newcomers in the business?
15. Get your family members on board
There are some people in your life that you should bring into the fold if you're going to start a freelance writing side hustle.
You should loop your immediate family members, especially those who live with you, into your new schedule. Support from your family members is a great morale booster.
Not everybody understands what you're doing, especially if you're working online, even if it's a side gig. The important part is to get them to understand that they shouldn't interrupt. The point is to prepare your family for this transition.
In a Nutshell…
To be successful as a freelance writer, whether it's a full-time business or a side gig, you must have a strong conviction that you can do this.
Of course, you will experience setbacks and challenges along the way. Knowing how to navigate through those challenges will allow you to succeed in your freelance writing career.
Remember, many successful freelance writers are part-time writers. They are making a living out of it and have no problem finding new opportunities. So, you can too!
Rafal Reyzer
Hey there, welcome to my blog! I'm a full-time blogger, educator, digital marketer, freelance writer, editor and content manager with 10+ years of experience. I started RafalReyzer.com to provide you with great tools and strategies you can use to achieve freedom from 9 to 5 through online creativity. My site is a one-stop-shop for freelance writers, bloggers, publishers, content enthusiasts who want to be independent, earn more money and create beautiful things. Feel free to
learn more about me here.