YouTube Shorts penetrated the collective human psyche, accumulating over 5 trillion views since launch and counting.
As a content creator, you must think: how can I grab a piece of this market and maybe even go viral?
YouTube started experimenting with this format in 2019 and quickly gained traction and unprecedented growth during the pandemic.
YouTube shorts are vertical or portrait-mode videos lasting no more than 60 seconds.
It is an effective method for YouTubers to connect with audiences on their mobile phones.
But probably, the big question in your head now is: how to upload YouTube Shorts from a PC? Let's find out.
YouTube Shorts – More Than Just Short Videos
YouTube shorts may be brief, but they should come in with a bang. YouTubers should create beautifully designed or customized ones to attract viewers and impact the market.
These videos are not necessarily costly to make either. If you are a YouTube creator and don't have funds to purchase expensive video editing software, worry no more! There's a free video editing tools available online.
An online free stock video editing app is perfect for making beautiful marketing YouTube Shorts and video stories for your channel.
This free video editing tool provides high-quality stock videos and images that are excellent resources for personal and professional use. They are helpful in creating both long and short YouTube videos.
Once you created your fantastic YouTube shorts from video editing software and saved them on your computer, it's time to upload them. Here's how to upload YouTube Shorts from a computer.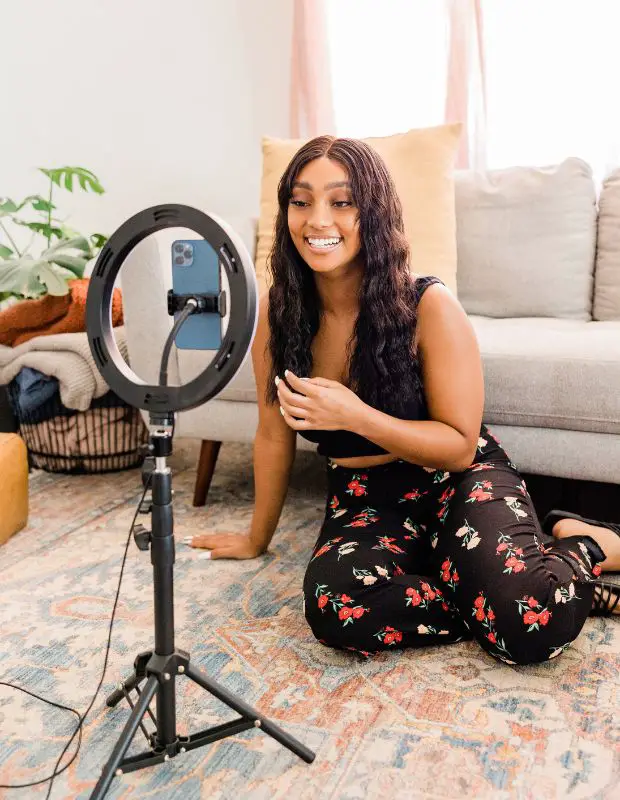 How to Upload YouTube Shorts from a PC: 7 Easy Steps
There are many things you should consider before making your YouTube shorts. YouTube provides uploaders with guidelines that they must follow when uploading videos. They include:
YouTube shorts are limited to 60 seconds.
It would be best if you shot it vertically or in portrait video format (9:16 aspect ratio).
You must include a hashtag (such as "#Shorts") in the description.
When you've finished creating your video in your favorite video editor and think it's ready to go, it's time to upload it from your PC:
Step 1: Log in to your Account
From your computer, log in to your YouTube account. There you will see the platform's homepage.
Step 2: Select the 'Create' button
You'll see a video camera icon in the right corner of your YouTube dashboard. Choose the 'create' camera option.
Step 3: Select a File to Upload
After clicking the "create" button, you have two options. Go Live and upload a video; select "upload video."
Then, click the "Select Files" button in the Upload Videos window. You can now upload the YouTube clip you chose to the website from your PC.
Step 4: Create a Description
You must include the hashtag shorts (#Shorts) under your title in the description box. Following that, you can add a description to your short video. The rest of the description and tags aren't ranking aspects for YouTube Shorts videos.
Step 5: Select a Thumbnail
Thumbnails are optional. You can include it or leave it out. A video thumbnail is a photo that serves as a preview of your video. YouTube provides thumbnails, but you can create your own. If you have one, select a thumbnail from your PC, add it, and then click the 'Next' button. It's also quite important to keep in mind the youtube thumbnail size,
I recommend you use your own thumbnail that's 1280 pixels by 720 pixels in size. Otherwise YouTube's algorithm will select a random image from your video. It could be an unflattering image of you or other stills that you may not be happy about. Use a free tool like Canva that has ready-made templates for the exact purpose of creating a flattering graphic that will attract more eyeballs.
Step 6: Choose the Appropriate Audience
The video elements come next. It is the stage at which you must select the appropriate audience for your video. Select 'Yes' if your video is intended for children and 'No' if your content is unsuitable for children. Then click the 'Next' button.
Step 7: Upload your YouTube Shorts
The 'Save' or 'Publish' and 'Schedule' icons will appear in the visibility window at this point. If you select the 'Schedule' icon, your shorts will go live at the specified time, and if you choose the 'Save' or 'Publish' button, your video will appear as YouTube shorts almost immediately.
Reasons Why You Need to Upload YouTube Shorts from Your Computer
Why would you want to upload your YouTube shorts video from a computer when you can do it just as quickly from your smartphone's YouTube app?
YouTubers upload videos from their computers for several reasons:
1. High-Quality Video
A PC, unlike a smartphone, can unquestionably be used to create a high-impact video. You can create a powerful video using your camera and a video editing tool.
Online video editing tools, such as wave video, are free video editing software that enables users to create high-quality videos using free stock footage and images.
It includes a built-in stock media library from which you can choose from 200 million free stock visuals from over eight stock suppliers. You can edit your shorts or long videos with this straightforward yet powerful video editor.
2. The Camera of Your Mobile Phone May Not Be Sophisticated Enough
Newer mobile phones have higher camera pixels than older models. So, if you don't have the most recent smartphone on the market, chances are your phone has a low-quality camera.
That is why you might prefer to create videos with your camera and computer to have a high-quality output for your campaign or personal use.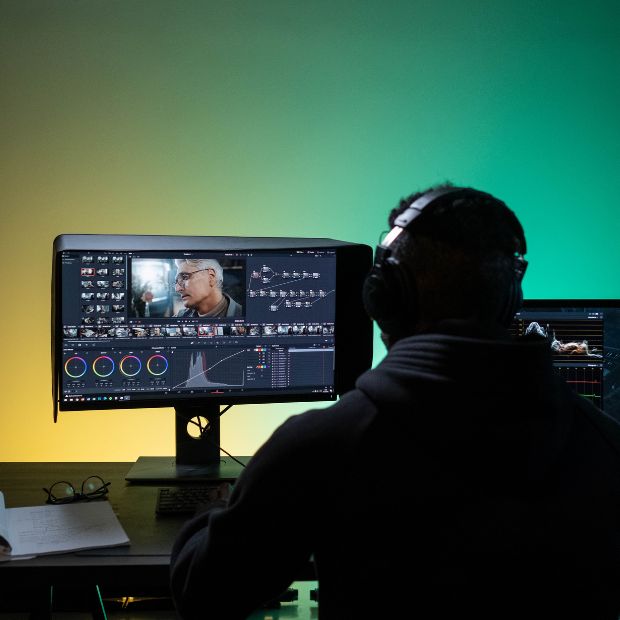 3. You Want to Modify and Store the Video on your Computer
According to professionals, editing videos on a computer is better than editing videos on mobile phones. Anyone working with video or film should edit on a PC to get the most out of it.
Video editing is one duty that requires the most processing power, especially if you're working with higher-resolution video. Whether you're running macOS or Windows, plenty of computers can do the job if you know where to look.
If you try to edit on a phone with lesser computing power, you will probably get stuck and crash.
As a content creator, it is advisable that you invest in high-tech equipment and editing software, especially those with face recognition technology.
Conclusion
You probably figured out by now how to upload YouTube shorts from a PC.
It is similar to uploading other videos except you'll need to follow the YouTube requirements for uploading shorts, such as time duration and others.
To recap, YouTube Shorts should not exceed 60 seconds of playing time, is shot in portrait mode, and has the '# Shorts' tag (without quotation marks) in the title or description.
It is also crucial to consider your video editing tool to get the most high-quality and most-watched video on YouTube.
When choosing video editing software for your projects, go for one with outstanding designs, unique video templates that you can customize, and classy filters that give your videos a unique style.
Rafal Reyzer
Hey there, welcome to my blog! I'm a full-time blogger, educator, digital marketer, freelance writer, editor and content manager with 10+ years of experience. I started RafalReyzer.com to provide you with great tools and strategies you can use to achieve freedom from 9 to 5 through online creativity. My site is a one-stop-shop for freelance writers, bloggers, publishers, content enthusiasts who want to be independent, earn more money and create beautiful things. Feel free to
learn more about me here.