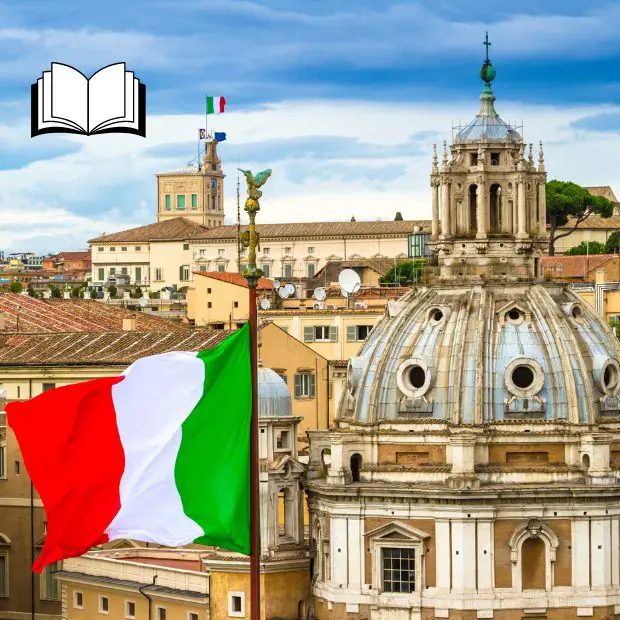 I visited Italy many times but I always want to come back. Rome, Florence, Venice, Pisa, Palermo, Bologna, Turin, Milan, Sassari, and countless quaint villages that will fill you with longing for beauty and high literature.
Italian writers have been making significant contributions to the world of literature literally for thousands of years. Below, you'll find some of the best Italian book publishers that continue to enrich Italy's literary landscape in the modern era.
Here are the top Italian book publishers today: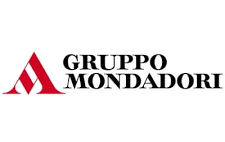 Since 1907, Mondadori Group has stood as a stalwart in the field of publishing, fostering a legacy steeped in literary eminence. Their catalog consists of an array of captivating Italian and international fiction, non-fiction, poems, illustrated books, and textbooks for all levels and ages, embracing print and e-book formats. This esteemed publisher has embraced the digital era, establishing itself as a leading multimedia force in the market for Italian literature. Their presence reverberates across digital platforms and social media, seamlessly blending with their print magazine ventures. They continue to nurture the written word and cultivate a literary landscape that embraces both tradition and innovation. Submission guidelines.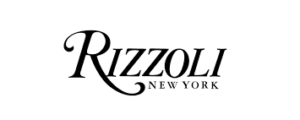 Since its inception in 1974, Rizzoli New York has emerged as a vanguard in the publishing industry, with a focus on fashion, interior design, culinary, arts, architecture, and photography. Rizzoli has indubitably set a standard as a luminary in the area of culture, creativity, and scholarship. Rizzoli's publishing endeavors have been particularly renowned for their emphasis on aesthetics and design, making their books not only informative but also visually captivating. Over the years, the company has collaborated with numerous renowned authors, photographers, artists, and designers, contributing to its stature as a respected publisher in the creative and artistic spheres. Submission guidelines.

Feltrinelli is a renowned Italian publishing company with a strong presence in the world of literature, cultures, and politics. Established in 1955 by Giangiacomo Feltrinelli, the company has played a significant role in shaping Italy's literary and intellectual landscape. Their published works encompass a wide range of genres, including fiction, non-fiction, poems, essays, and political commentaries. The company has been instrumental in introducing both Italian and international literary voices to readers, contributing to the dissemination of diverse ideas and perspectives. The company's list of publications includes Italian contemporary fiction and classics, historical texts, and thought-provoking essays on sociopolitical and cultural issues. Submission guidelines.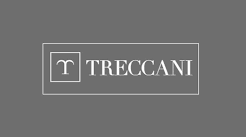 The "Enciclopedia Italiana di Scienze, Lettere ed Arti," commonly referred to as "Treccani," is a distinguished Italian cultural institution and publishing entity known for its comprehensive encyclopedias, dictionaries, and reference works. Created in 1925 by Giovanni Treccani, this organization has been a pivotal contributor to Italy's intellectual and educational landscape. Treccani's flagship publication, the "Enciclopedia Italiana," is a renowned reference work covering many subjects. They publish books in various branches of science, humanities, arts, social sciences, and tradition. Known for its rigorously researched content and authoritative entries, the encyclopedia serves as a valuable resource for scholars, researchers, students, and anyone seeking reliable and comprehensive information. Submission guidelines.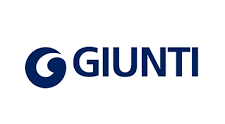 Giunti is a prominent publishing house that has made significant contributions to the literary, educational, and cultural landscape of Italy and beyond. Established in 1841, the company has a long and storied history of producing a wide range of books, including "The Adventures of Pinocchio", the most translated book in the whole of Italy. Giunti's publishing endeavors encompass a diverse array of content, including fiction, nonfiction, children's books, educational materials, academic writings, art books, and more. The company's commitment to quality and innovation has led to collaborations with esteemed authors, scholars, and illustrators, resulting in a catalog that appeals to readers of all ages and interests. Submission guidelines.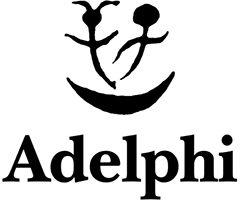 Adelphi Edizioni is a distinguished Italian publishing house established in 1962 by Luciano Foà and Roberto Olivetti. Some of the works published by Adelphi include "The Feast of Insignificance", and "A Captive West" both by Milan Kundera. Their focus is to write and publish fiction, nonfiction, digital content, biography, essays, and poetry, Adelphi's catalog is characterized by its discerning selection of works that encompass a wide range of genres and themes. It has gained a reputation for championing unconventional and thought-provoking literature, often translating and introducing international authors to Italian audiences. Submission guidelines.

Salani Editore is one of the oldest Italian book publishers and has been a significant contributor to the realm of children's and young adult books. Founded in 1862 by Adriano Salani, the company has a long history of producing engaging and captivating books for young readers. The company's catalog includes a wide variety of genres, from fairy tales, local history, and adventure stories to contemporary fiction and educational materials. With a focus on promoting reading among children and teenagers, Salani's publications often incorporate imaginative storytelling and creative illustrations to engage its target audience. Submission guidelines.

Established in Venice, Marsilio Editori orchestrates an array of fiction, nonfiction, and illustrated books. Guided by the De Michelis family, it collaborates with Giangiacomo Feltrinelli Editore and Messaggerie Libri for distribution. Its offerings encompass contemporary fiction, nonfiction, academic works, and illustrated collections under the Marsilio Arte label. Born in 1961 as a tribute to Marsilio da Padova, it evolved from a circle of graduates into a publisher with publications spanning architecture, sociology, cinema, and psychology. A literary odyssey embracing tradition and innovation, Marsilio Editori thrives as a luminary in Italy's publishing constellation. Submission guidelines.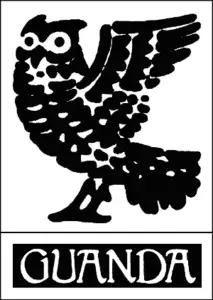 Established by Ugo Guanda in 1932 and rooted in Parma, Italy, Guanda Publishing shines with a legacy of originality and innovation. From its inception, it showcased an editorial vision that resonates with the Italian audience, presenting European poetry, iconic 20th-century authors, and the vibrant currents of modern thought. In addition to its publishing activities, Guanda is actively involved in cultural events, book fairs for small and medium publishers, literary festivals, and collaborations with cultural institutions. These initiatives contribute to the company's role as a cultural mediator, promoting literary exploration, fostering intellectual curiosity, and connecting readers with meaningful content. Submission guidelines.

Baldini & Castoldi has a rich editorial history, originating from Milan's evolution into a bustling industrial center in the 20th century. It was established in 1897 by Ettore Baldini and Antenore Castoldi, with guidance from poet Gian Pietro Lucini. They are renowned for publishing works with full-page illustrated covers like Antonio Fogazzaro's "Piccolo mondo antico" and other engaging novels crafted by Guido da Verona. Baldini & Castoldi emphasize innovation and originality. The company's editions often exhibit creative designs, unique formats, and striking covers that capture readers' attention and contribute to the overall reading experience. Submission guidelines.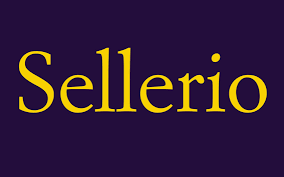 Founded in 1964 by Elvira and Enzo Sellerio, Sellerio Editore emerged from discussions with their influential friends in Palermo, Italy, including writer Leonardo Sciascia and anthropologist Antonino Buttitta. The company dedicated itself to the preservation of Sicilian culture and heritage. They have carved a niche by producing works that capture the essence of Sicily's rich cultures, languages, and traditions. Beyond regional literature, Sellerio's catalog encompasses a diverse range of genres, including crime tales, historical novels, graphics, essays, poems, and many others. The house's reputation for curating exceptional works has earned it a devoted following among readers seeking narratives that resonate with authenticity and depth. Submission guidelines.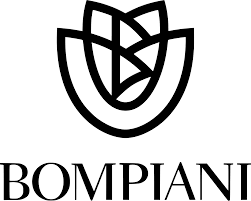 Bompiani is one of the most esteemed Italian book publishers with a rich history and a significant presence in the literary industry. Established in 1929 by Valentino Bompiani, it has earned a reputation for its commitment to high-quality literature and its contribution to enriching Italian and international cultures. The company has been associated with many notable Italian writers, including Italo Calvino, Alberto Moravia, and Natalia Ginzburg. Their dedication to preserving the cultural heritage and promoting contemporary literary voices has led to its continued success. Over the decades, it has been recognized with awards and accolades for its exceptional contributions to the literary industry. Submission guidelines.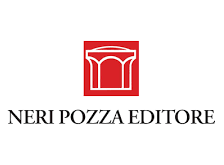 Neri Pozza Editore has played a pivotal role in promoting and preserving both Italian and international literature. Established by Neri Pozza in 1954, the organization is operating as a joint-stock company that works together with the Athesis publishing group. They are connected to industries in Verona and Vicenza and include things like newspapers "such as L'Arena di Verona, and Bresciaoggi", and even TV channels "TeleArena and Tele Mantova". Neri Pozza Editore is the division that takes care of book publishing. They have different labels or brands for their books, like Neri Pozza and Beat. They also have a collection of smaller books called Tascabili. Submission guidelines.
Zanichelli Editore has a long-standing tradition of producing educational and academic materials in Italian and English language. Established in 1859 by Nicola Zanichelli in Bologna, Italy, the company is particularly known for its commitment to promoting educational excellence. Zanichelli Editore publishes textbooks, reference materials, and resources for students, educators, and professionals. Its catalog spans a wide range of subjects, including mathematics, languages, humanities, and more. These materials are designed to cater to different educational levels, from primary school to higher education and beyond. Submission guidelines.

Elliot Edizioni, founded in Rome in 2007, reflects a keen interest in global literary and artistic spheres. With an annual output of approximately 65 titles, their repertoire spans fiction, nonfiction, and poetry. Their diverse narrative includes literary works, graphic novels, and ultrapop comics, extending to innovative explorations with the Scatti series. The company specializes in assisting unpublished authors of the past and introducing hidden literary gems, often in new translations, such as the Raggi and Novecento Italiano series. Alongside these, Elliot Edizioni reintroduces classics and their poetry series spotlights emerging poetic voices. Their books encompass literary-style works, memoirs, travel books, and letters across various platforms. Submission guidelines

Edizioni E/O Publishing specializes in producing and promoting both Italian and international literature. Established in 1979 by Sandro Ferri and Sandra Ozzola Ferri, Edizioni E/O has become renowned for its commitment to introducing readers to literary voices from around the globe and translating works that might otherwise remain inaccessible to non-native audiences. The company is known for its dedication to discovering and fostering emerging authors, as well as for its focus on innovative storytelling and diverse perspectives. Edizioni E/O is celebrated for its role in bringing the crime tales subgenre "noir" to Italy, having introduced the works of renowned international authors like Raymond Chandler and Dashiell Hammett to the Italian audience. Submission guidelines.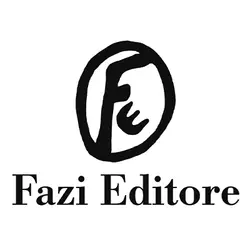 Fazi Editore was started in 1994 by Elido Fazi, an economist and former Vice President of the Economist. He was also the managing director and major shareholder of Business International, then the leading company in Italy in organizing events, both in the field of economics and management. Fazi Editore has become recognized for its commitment to publishing a wide array of genres, essays, poetry, and more. The first 3 books they published were in 1995, in a series of classics called Le Porte. They are a new edition of Horace's Poetic Art, edited by Claudio Damiani; The Fall of Hyperion by John Keats, and the first Italian translation of the poem Wrathful Waves by WH Auden. Submission guidelines.

Editori Laterza is a well-established Italian publishing house with a rich history dating back to 1901. Founded by Giovanni Laterza in Bari, Italy, they have become renowned for their contributions to the fields of humanities, literature, and philosophy. Throughout its history, Laterza has maintained a strong focus on academic and intellectual works, publishing a wide range of books with particular attention to the themes of philosophy, commercial and legal culture, sociology, political science, literature, and cultural studies. Submission guidelines.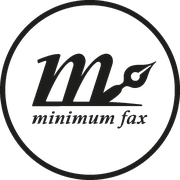 Located in Rome, Minimum Fax is a publishing establishment that originated its name in 1993 through a literary magazine. The company's catalog features a blend of emerging voices and established authors who explore a wide range of themes, styles, and genres. This diversity has contributed to the publisher's reputation for offering thought-provoking and boundary-pushing literature to its readers. It released its inaugural books in 1994, including titles like "I Segreti d'autore" by Luigi Amendola and "Scrivere è un tic" by Francesco Piccolo, which explored the craft of writing. It has introduced many contemporary writers to the atmosphere outside the United States, such as Jonathan Lethem, Rick Moody, Jennifer Egan, and David Foster Wallace. Submission guidelines.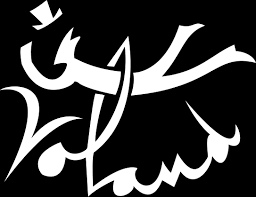 Voland was established in December 1994 and released its inaugural three books the following year. These featured authors Leo Tolstoy, Nikolai Gogol, and Emilijan Stanev. Driven by the aspiration to illuminate lesser-explored yet profoundly rich cultures and worlds through their literature, the press has prominently featured the Bulgarian Georgi Gospodinov, a refined prose writer and poet translated into over 20 languages. Voland's dedication to fostering dialogue between cultures and promoting literary experimentation has gained recognition within the Italian publishing landscape. The company's books have received critical acclaim and awards, contributing to its reputation as a trailblazer in the scene of independent publishing. Submission guidelines.

Established in 2004, Tunué went on to specialize in graphic novels for both children and adult readers. Their offerings also extend to nonfiction titles covering comic books, animation, and contemporary pop culture. Since joining the Il Castoro group in 2018, Tunué has become a vital force in the Italian and international graphic novel scene, holding a noteworthy share of the Italian market. Renowned for powerful narratives and skilled authors, their graphic novel catalog, featuring Italian works and translated pieces, has garnered acclaim and awards at thematic festivals. Their nonfiction collection is a comprehensive resource on pop culture themes, including manga, anime, manuals, and biographies, reflecting Tunué's influence on shaping modern graphic novels and pop culture discourse. Submission guidelines.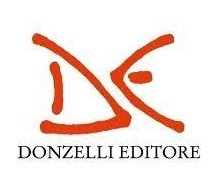 Donzelli Editore is an Italian publisher renowned for its contribution to the scene of literature and intellectual discourse. Founded in 1993, the company made a name for itself in publishing works that span a wide spectrum of genres and topics. This eclectic approach highlights their dedication to fostering intellectual curiosity and providing readers with a range of perspectives and insights. Donzelli Editore has been a platform for both established authors and emerging voices. By nurturing new talents alongside established writers, the publishers have played important roles in shaping the literary landscape of Italy and beyond. Submission guidelines.
Nutrimenti has gained recognition in the realm of publishing for its focus on culinary and gastronomic literature. Founded in 2001 in Rome, Italy, it focuses primarily on contemporary topics spanning politics, news, and environmental concerns. In 2003, they released "Berlusconate," a well-documented compilation of gaffes and politically incorrect humor from the then-Italian prime minister. One of the notable aspects of Nutrimenti's catalog is its diverse range of titles, which includes cookbooks, culinary histories, essays, memoirs, and more. The publishing body's nonfiction endeavors reflect its commitment to engaging with current events and fostering public discourse. Submission guidelines.

Edizioni Sonda produces books tailored to the curious minds of all ages. The company prides itself on creating content that caters to a diverse range of interests and age groups. Founded with a commitment to fostering a love for reading and learning, Edizioni Sonda aims to engage readers with intriguing and thought-provoking literature. Their catalog encompasses a wide array of subjects, spanning from fiction to nonfiction, and from educational materials to stories that ignite imagination. With a focus on catering to the inquisitive nature of readers, Edizioni Sonda seeks to provide content that captivates and enriches their understanding of the earth. Submission guidelines.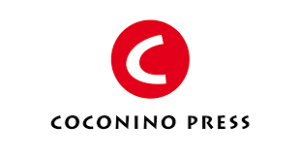 Coconino Press is an Italian independent publisher that focuses on comic books and graphic novels. Established in 2000 by Igort and Carlo Barbieri, Coconino Press has gained a reputation for its dedication to publishing unique and innovative works within the realm of visual storytelling. Based in Bologna, Italy, Coconino Press is known for its commitment to showcasing a diverse range of graphic narratives, both from Italian and international creators. The establishment has been influential in introducing readers to a variety of styles, genres, and artistic approaches within the sphere of comic books. Submission guidelines.
Final Thoughts
The world of Italian book publishing is rich with a myriad of companies, from small publishers to large ones, that contribute to the literary heritage of the country and beyond. The Italian book publishers highlighted in this article represent the finest examples of this tradition, each with its unique approach, specialties, and contributions to the literary industry.
These companies showcase the intersection of tradition and modernity, as they embrace digital platforms while remaining steadfast in their commitment to producing quality literature in print.
Rafal Reyzer
Hey there, welcome to my blog! I'm a full-time blogger, educator, digital marketer, freelance writer, editor and content manager with 10+ years of experience. I started RafalReyzer.com to provide you with great tools and strategies you can use to achieve freedom from 9 to 5 through online creativity. My site is a one-stop-shop for freelance writers, bloggers, publishers, content enthusiasts who want to be independent, earn more money and create beautiful things. Feel free to
learn more about me here.