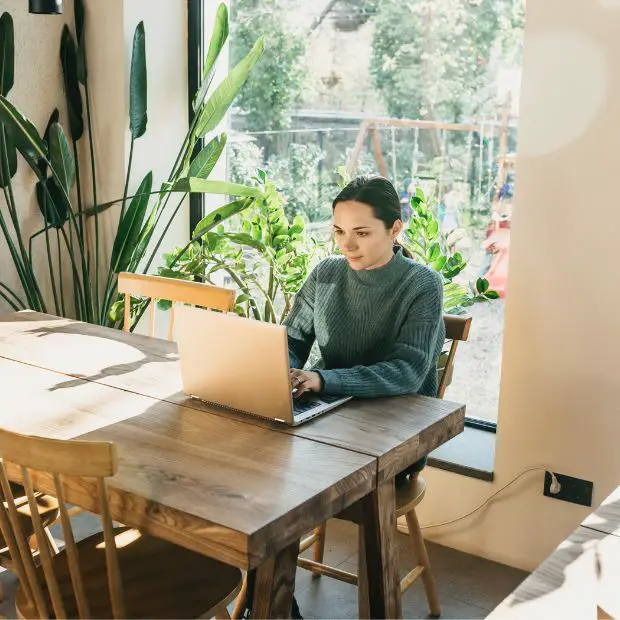 Working from anywhere you please is a dream for many. The traditional nine-to-five office job can be stifling, and the commute time-consuming and stressful.
With remote work becoming more and more popular, there are now plenty of opportunities to ditch the cubicle for a home office. But where are the best places to work remotely? That all depends on what you're looking for. If you're on a budget, there are plenty of cheap spots around the world that offer great internet speeds and a multitude of coworking spaces. So whether you're looking for an affordable location or somewhere with wonderful facilities for digital nomads, we got you covered!
Here are some of the best places to work remotely outside your home:
1. Co-working Spaces
Co-working spaces are popping up all over the world and for good reason. They provide a supportive community of like-minded professionals, as well as plenty of opportunities to network and collaborate. If you're looking for a co-working space in your city, try WeWork, OneCoWork, or simply search for co-working spots on Google Maps. Most of these locations offer a blazing-fast Wi-Fi connection, work desks, comfortable lounges, and even conference rooms you can rent by the hour. And of course, let's not forget about an infinite amount of coffee at your disposal. You can drink uncle working space for as little as $200 per month, but everything will depend on the location and facilities.
2. Public Libraries
Public libraries may seem like an unlikely choice for remote workers, but they can be quite ideal. They offer free Wi-Fi and quiet spots where you can focus on your work. Plus, there are public libraries now that close late. And if you need a break from working, you can always browse the shelves for some leisure reading.
3. Public Parks and Botanical Gardens
Parks and outdoor areas are great for getting some fresh air and Vitamin D, which can boost your mood and productivity. The calming sight of nature can also help spark your creativity. One downside to outdoor locations is probably the lack of public Wi-Fi in some spaces. If cold weather is also detrimental for you, many parks have heated shelters or gazebos you can use. Just be sure to dress appropriately and don't stay too long in the sun!
4. Cafes and Coffee Shops
Cafes and coffee shops are popular among remote workers, as they offer free Wi-Fi, comfortable seating, and a steady supply of caffeine. As soon as someone searches up work from home jobs near me, they've probably already got a nearby cafe in mind that can act as the perfect 'office'. If you frequent these places, it might be worth investing in a membership at a local coffee shop so you can take advantage of their printers, scanners, and copier machines. And if you need to make phone calls occasionally, most cafes will let you do so as long as you buy a drink.
5. Airbnbs and Other Short-term Rentals
If you're looking for somewhere quiet and secluded to work on a deadline or just want to get away from everyday distractions, consider renting an Airbnb for a few days or weeks at a time. You'll enjoy all the comforts of home plus access to nearby restaurants and attractions when you need a break.
6. Private Membership Club Houses
If you have a membership in one or more local country clubs, golf clubs, or sports clubs, you might as well take advantage of its indoor facilities to do some remote office work.
7. Bookshops
Many bookstores have lounge chairs and tables where you can do some light reading or even type on your laptop. They are relatively quiet and usually have air conditioning, making them conducive to doing some light work.
8. University Campuses
Most universities have vast landscaped grounds with park benches and picnic tables. Many have public Wi-Fi too, or if you work using your mobile phone, you can use data to access the internet as well.
9. Museums and Art Centers
Many museums, theaters for performing arts, and art galleries have spacious lobbies and other open spaces where you can work with minimal distractions. If you are into creative pursuits like graphic design, fiction writing, or content creation, you can be inspired by the art pieces around you.
10. Shopping Malls
Even though they are constructed primarily for commercial purposes, there are a lot of shopping malls that have both indoor and outdoor spaces that are conducive to working on your laptop. Many have free Wi-Fi too. While there could be a lot of distractions around, you can somehow block them out by concentrating on your work and listening to music with your headphones.
5 Cheapest Places to Work Remotely Overseas
With globalization and the rise of the gig economy, the ranks of digital nomads swell. There has never been a better time to be your boss and set your hours. Or even choose your workplace. But if you're going to work remotely, where should you do it? There are endless possibilities, but some places are better (and cheaper) than others. Here are five of the best regions in the world to work remotely on a budget:
1. Southeast Asia
Countries like Thailand, Vietnam, Cambodia, and Laos offer a great quality of life at a very low cost. If you want beachfront living with fast internet and plenty of coworking spaces to choose from, Southeast Asia is the place to be. The Vietnamese capital Ho Chi Minh City (formerly Saigon) is a fantastic place for remote workers. Everything here is more affordable, from housing, transportation, entertainment, and food costs. The city has plenty of co-working spaces for digital nomads. Top options include The Hive, Dreamplex, Toong, and WeWork.
2. Central & Eastern Europe
Cities Like Budapest, Prague, and Warsaw are becoming increasingly popular with digital nomads. They offer a high quality of life at a fraction of the cost of living in Western European cities. And with plenty of coworking spaces and cafes to work from, you'll never get bored or lonely while working remotely in these vibrant cities.
3. South America
Countries like Colombia, Ecuador, Peru, and Bolivia offer an unbeatable combination of low costs and beautiful scenery. If you're looking to stay somewhere warm and escape the winter blues (or just want to save some money), consider one of these Latin American countries as your next remote-working destination.
4. The Balkans
With its affordable prices and stunning natural beauty, the Balkan Region is becoming increasingly popular with digital nomads and location-independent workers. From Croatia's scenic Adriatic coast to Bosnia & Herzegovina's mountainous interior, there are endless possibilities for where you can set up shop and get some work done in this underrated part of Europe.
5. Africa
While not as cheap as some other places on this list, many African countries offer a very reasonable cost of living combined with incredible landscapes and diverse wildlife. Whether you want to experience city life in Cape Town or Johannesburg or explore exotic wildlife in Tanzania, there are plenty of options for working remotely in Africa. Cape Town ranked 42nd in the world on Big 7 Travel's 50 Best Places for Remote Working in 2021, and #16 on Nestpick's ranking of the best cities for digital nomads to live and work. The city has a lot to offer, from beaches to mountains to Winelands. There is plenty to do in your downtime, and there are plenty of great spots for working too. No matter where you decide to work remotely, there are sure to be some amazing places and experiences waiting for you. So don't wait any longer – start planning your next adventure today!
Places to Work Remotely for Optimum Productivity
We all know the perks of working from home, such as doing away with expensive office spaces or stressful commutes! But with the freedom and flexibility of remote work comes the responsibility of creating an efficient workflow. And let's be honest, not every corner in our homes is conducive to being ultra-productive 100% of the time. So what are the other potential options? Here are four out-of-the-box ideas for finding optimal productivity when working remotely away from traditional offices:
1. Make use of public spaces that offer free Wi-Fi access and allow customers to stay for long periods.
Some establishments don't require you to make additional purchases beyond what you initially bought to let you stay for a considerable amount of time. These places even provide just enough background noise activity to help you focus while allowing you to keep your costs down. This is because you're not paying for an hourly rental rate. If possible, try visiting different locations throughout the week so you don't get too comfortable (or bored!) in any one spot.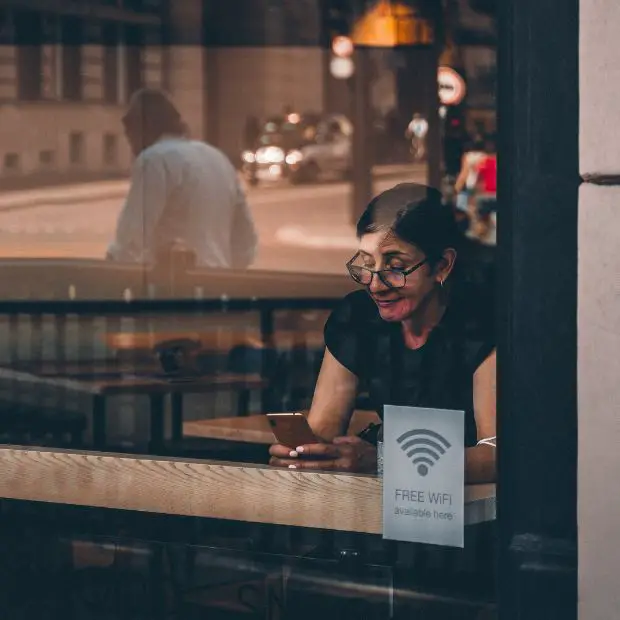 2. Rent a temporary office space.
This can be especially helpful if you need to meet with clients or team members in person, without the commitment (and expenses) of leasing a permanent space. There are now many companies that provide short-term rentals for small businesses and entrepreneurs. They often provide fully furnished workspaces and all the amenities like Wi-Fi access and printer copier machines.
3. Take advantage of pleasant weather by working at a local park or outdoor cafe.
Just make sure you have everything you need, such as a laptop charger, sunscreen, water bottle, etc. before setting up shop. This is to avoid running back and forth to your car every five minutes. It also pays to have a laptop with great battery life like a MacBook, so you don't have to walk around looking for places to plug in your device.
4. Get out of town for a day trip or stay overnight at a nearby hotel.
This option might sound drastic (and maybe pricey), but sometimes a change of scenery is all it takes to jumpstart our creativity and motivation levels when we're stuck in a rut. So there you have it! Key idea: There are many productive places to work remotely, including public spaces, short-term rentals, and even local parks.
How to Find the Best Remote Working Spots in Each City
To find the best spots for working remotely in your city or any other city, try the following tips:
1. Do Your Research
Doing a "reconnaissance" of the city ahead of time is very helpful in finding the best places to work remotely. For instance, which of the cafes nearby offer free Wi-Fi, not to mention the best coffee and the most scrumptious muffins? Read online travel guides, reviews, and articles to know which places are worth checking out in the city. You should also consider what type of environment works best for you. Are you someone who needs complete silence to focus, or do you prefer a bit of background noise? Factor this in when choosing a spot to work remotely.
2. Ask for Recommendations
You should ask the locals for the best places you can work while enjoying the food, sceneries, or whatever things a particular place offers. You can also ask around for recommendations from friends or acquaintances who have worked remotely in that city before. They may have some great insights about which cafes, libraries, etc. are ideal for getting some work done efficiently.
3. Explore, Explore, Explore!
Once you arrive in the city, dedicate some time to exploring different neighborhoods and check out various cafe options until you find one (or more!) that suits your needs perfectly. It's important to be comfortable while working remotely, so you can be more productive. Hence, look for spots you find relaxing as well as mentally stimulating. However, you should not neglect the main reason why you are on the road: you want a change of scenery!
Tips for Making the Most of Working Remotely
Having the freedom and flexibility to work anytime and anywhere you want doesn't mean throwing accountability out the window. You still need to be productive, even more than you were before. I'm far more productive when working remotely, compared to working in an office. Here are some tips for making the most of working remotely:
Make a space for yourself that is comfortable and conducive to productivity. This may mean setting up a dedicated home office or simply finding a quiet corner in your apartment where you can work uninterrupted.
Establish clear boundaries with those around you. Let your roommates know when you are working and should not be disturbed.
Take advantage of the freedom that comes with working remotely by scheduling breaks throughout the day to explore your surroundings or take care of personal errands.
Stay connected with colleagues and clients through video conferencing software or other online communication tools.
Schedule regular check-ins with your manager to ensure everyone is on the same page and objectives are being met.
Use a time counter such as Toggl Tracker don't know exactly how long he worked on specific projects.
Take a quick walk outside every couple of hours to clear your head and remind yourself that life is not all about work.
Make sure that you have your favorite caffeinated beverages with you, so you can stay focused for longer periods.
Don't be a hermit. Remember to create time to socialize with others and collaborate on creative projects.
Pick a spot that's close to restrooms and plug points, but remember, the spots are always in high demand, so come early to claim them.
Working remotely can be a great way to boost your productivity and creativity. Follow the tips above to set yourself up for success when working from home.
FAQs About The Best Places to Work Remotely:
1. What is the best place to work remotely?
The best place to work remotely is probably somewhere with a good internet connection and plenty of comfortable places to sit or lie down. Many people seem to enjoy working from coffee shops, but this can be difficult if you don't have access to reliable Wi-Fi or if the shop gets crowded. Libraries are usually pretty quiet and offer free Wi-Fi, so they could be worth checking out as well. If you need complete peace to focus, then working from home might be your best bet. This way, you can create your ideal work environment without distractions from other people (or pets). Just make sure that you stay disciplined when working from home. It's too easy to get sidetracked by things like Netflix when there's no one around preventing you!
2. What is the easiest job to do remotely?
There are many jobs you can do remotely with ease. Working in customer service is one of them. With today's technology, it is easier to provide excellent customer service via phone, email, and even live chat. Many companies are now offering remote technical support positions, which is quite easy to do. Other remote jobs that are easy include data entry, transcription, and virtual assistant work.
3. How can I hide my location while working remotely?
There are a few ways to hide your location while working remotely. You can use a virtual private network (VPN), which will encrypt your internet traffic and make it appear as if you're accessing the internet from another location. You can also use a proxy server, which will route your traffic through another server so that your IP address appears to be coming from that server's location. Finally, you can use Tor Project or simply Tor, which is free software that anonymizes your web traffic by routing it through multiple servers before it reaches its destination.
Conclusion
Whether you're a digital nomad who's always on the move or someone who prefers to stick closer to home, no doubt working remotely has its perks. You can take your work wherever you go, create your schedule, and enjoy greater freedom and flexibility. You can type on your laptop while your bare feet are cooling off on a beach's powdery sand. But if you're not careful, remote work can also be distracting and unproductive. That's why finding the right place to work is essential.
Top remote work spots offer a variety of amenities and locations to suit every type of worker. From coworking spaces with plenty of networking opportunities to tranquil retreats that could stir up your creativity and productivity. With more cities offering free public Wi-Fi and cozy cafes catering to laptop-toting patrons, it's easier than ever to find the perfect spot to get your work done. And that's on top of enjoying everything a city offers. So what are you waiting for? Start planning your remote working adventure today!
Rafal Reyzer
Hey there, welcome to my blog! I'm a full-time blogger, educator, digital marketer, freelance writer, editor and content manager with 10+ years of experience. I started RafalReyzer.com to provide you with great tools and strategies you can use to achieve freedom from 9 to 5 through online creativity. My site is a one-stop-shop for freelance writers, bloggers, publishers, content enthusiasts who want to be independent, earn more money and create beautiful things. Feel free to
learn more about me here.