Iowa is called the "Writing Capital of the World" for a good reason. The state had a profound impact on American literature and boasts a thriving writing community to this day.
Iowa Writers' Workshop at the University of Iowa is one of the top creative writing programs you can take, and the Iowa City Book Festival attracts literature lovers from all around the world. The Hawkeye State is also home to multiple prestigious publishing companies that are currently open to submissions from budding authors and their agents. Below, you'll find the top pick in this category, so check their websites and submission guidelines and get to work.
Here are the best book publishing companies in Iowa: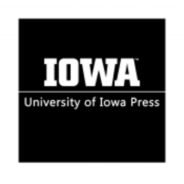 The University of Iowa Press is a renowned academic publisher based in Iowa, United States. Established in 1969, the University Press is dedicated to promoting and disseminating scholarship, literature, and creative works in various fields such as history, literary studies, poetry, and nonfiction. With a robust catalog of over 1,500 titles, the book publisher focuses on publishing diverse voices and perspectives, making it an important player in the literary and academic world. Submission guidelines.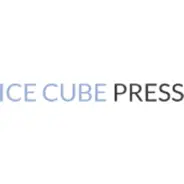 Ice Cube Press is an independent book publisher based in North Liberty, Iowa. Founded in 1993 by Steve Semken, the press focuses on publishing works that promote Midwest culture and history, social justice, environmentalism, and sustainability. The book publishers publish a variety of genres, including fiction, nonfiction, mystery, and memoirs. The book publishers have several awards and recognitions for their publications, and they have been featured in national media outlets like The New York Times, Chicago Tribune, and NPR. Submission guidelines.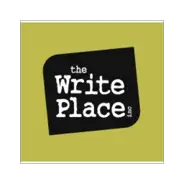 The Write Place is a writing center in Iowa, United States that provides support and resources for writers of all levels. The center offers a variety of services, including one-on-one consultations with experienced writing tutors, workshops on various writing topics, and online resources such as writing guides and instructional videos. The Write Place's mission is to help writers develop their skills and confidence in writing, with a focus on clear communication and effective storytelling. Submission guidelines.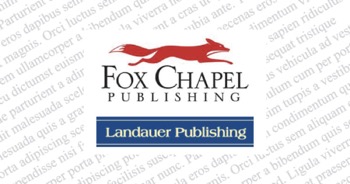 Landauer Publishing is a well-known quilting and sewing book publisher in the United States. Founded in 1993 by Jeramy Laney and his wife, Landauer Publishing has become a leading provider of instructional books and patterns for quilting enthusiasts of all skill levels. Landauer Publishing's catalog includes a wide range of titles on various quilting styles, including traditional quilting, art quilting, modern quilting, and more. The company's books and patterns feature step-by-step instructions, detailed diagrams, and full-color photographs, making them a valuable resource for quilters looking to improve their skills and create beautiful, high-quality quilts. Submission guidelines.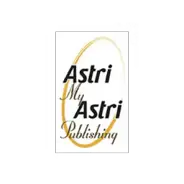 Astri Publishing, located in Waukon, IA, United States, is a publishing company that specializes in producing educational materials related to astronomy, space exploration, and related topics. Dr. David Levy, a renowned astronomer and author who has discovered many comets and written over 30 books on astronomy, founded the company in 2001. They specialize in bilingual English-Norwegian books on Norwegian Heritage, and language. Astri Publishing specializes in a catalog that features a wide range of titles, from introductory guides for beginners to more advanced works aimed at professional astronomers and researchers. The books are often illustrated with stunning images and graphics, making them accessible and engaging for readers of all ages and backgrounds. Submission guidelines.

This is a daily newspaper in Des Moines, Iowa, US. It was first published in 1849 and has since become the largest newspaper in Iowa, with a daily circulation of over 80,000 copies. Des Moines Register covers a large range of topics, which include local, national, and international news, politics, business, sports, entertainment, and opinion pieces. It is known for its investigative journalism, having won several Pulitzer Prizes for its reporting. Submission guidelines.

Arrow Publications Inc. is a publishing company that specializes in creating educational materials for students, teachers, and other educational professionals. The company was founded in 1978 and it is located in Cedar Rapids, Iowa, US. The book publishers produce a wide range of educational resources for high schools, including textbooks, workbooks, teacher guides, and educational software. These materials cover a variety of subjects, including math, science, social studies, language arts, and special education. Submission guidelines.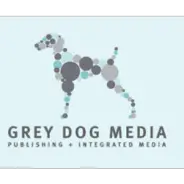 Grey Dog Media is a publishing company based in Des Moines, Iowa, USA. The company was founded in 2001 and has since grown to become a leading publisher of custom content in various fields, including food and drink, home and garden, and outdoor lifestyle. The Iowa-based publisher produces high-quality editorial content for print and digital media, including magazines, books, websites, and social media platforms. The company's clients range from national brands to small businesses, and Grey Dog Media is known for creating tailored content that engages audiences and meets each client's specific needs. Submission guidelines.

Eastern Iowa Review is a literary magazine based in Iowa, United States. The magazine was founded in 2011 and is dedicated to producing high-quality poems, fiction, and creative nonfiction from writers with a connection to Iowa and the Midwest. Eastern Iowa Review aims to promote the work of emerging and established writers and to foster a community of literary talent in the region. The magazine publishes two issues per year, not per week as most people think, in the spring and fall, and accepts submissions from writers across the country. Submission guidelines.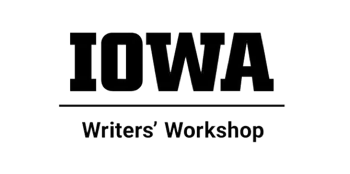 The Iowa Writers' Workshop is a renowned graduate-level creative writing program based at the University of Iowa in Iowa City, Iowa. The program was founded in 1936 and has grown to become one of the most respected and influential writing programs globally. The book publishers also produce books through their publishing house, the Iowa Short Fiction Award. The Workshop's curriculum emphasizes a range of writing styles, including fiction, one-act poetry, and nonfiction. Students take part in workshops, seminars, and individual conferences with faculty members, all of whom are accomplished writers themselves. Submission guidelines.
Conclusion
In conclusion, Iowa is a hidden gem when it comes to book publishing. The state is home to a wide variety of publishing houses that cater to all genres and interests. Whether you're looking for big-name book publishers or a smaller independent press, you'll find it in Iowa. So, if you're an aspiring author, don't overlook Iowa as a publishing destination for your article. With the best book publishing companies in Iowa at your fingertips, you will find the perfect match for your book. Take a chance and explore what Iowa offers. who knows, you might just find the perfect partner to help you bring your writing dreams to life.
Rafal Reyzer
Hey there, welcome to my blog! I'm a full-time blogger, educator, digital marketer, freelance writer, editor and content manager with 10+ years of experience. I started RafalReyzer.com to provide you with great tools and strategies you can use to achieve freedom from 9 to 5 through online creativity. My site is a one-stop-shop for freelance writers, bloggers, publishers, content enthusiasts who want to be independent, earn more money and create beautiful things. Feel free to
learn more about me here.