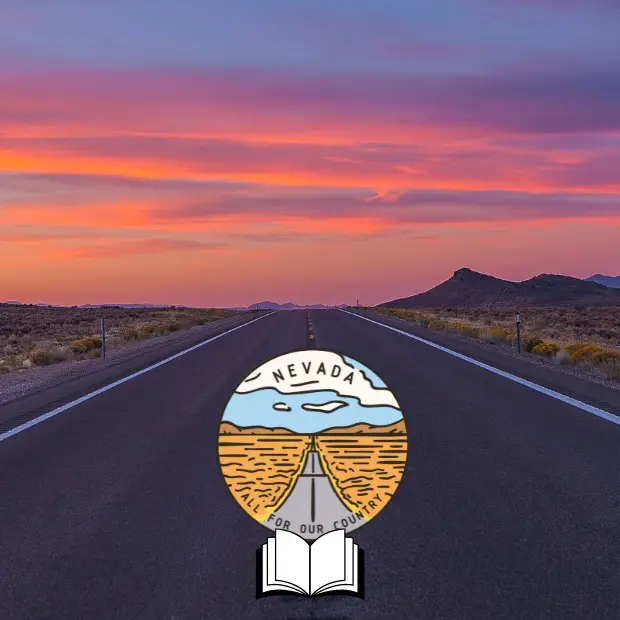 From the glittering lights of Las Vegas to the rugged terrains that have ignited countless tales, Nevada's publishing companies always have something interesting to offer.
Let's check the top publishers in the region, who are currently accepting unsolicited manuscripts.
Here are the top publishing houses in Nevada:
The University of Nevada Press was established in 1961 by Robert Laxalt. Its mission is to publish high-quality works that promote scholarly research and understanding of regional history and culture. The press primarily focuses on topics related to Nevada, the Great Basin, and the American West. It covers a wide range of disciplines, including environmental studies, Native American studies, public health, mining, urban studies, and gambling and gaming studies. The publication process, rigorous in vetting and quality control, generally evaluates projects two to three years ahead of potential publication to maintain the excellence of the books produced. The UN Press is a part of the broader academic and educational ecosystem managed by the Nevada System of Higher Education. Submission guidelines.

Founded in 1983 by Anthony Curtis, Huntington Press is a Las Vegas-based publisher that specializes in books related to gambling, Las Vegas, and southern Nevada. Best known for its mathematically rigorous gambling books such as "The Theory of Blackjack" and "The Frugal Gambler," the press has also published works on Las Vegas culture and expanded into other genres like true crime and art. In addition to an impressive list of titles, Huntington Press publishes the Las Vegas Advisor, a monthly consumer newsletter for value-conscious visitors and locals, and offers gambling-related software and strategy cards. Submission guidelines.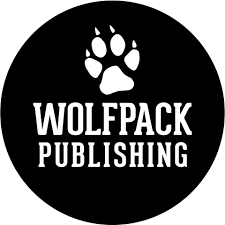 Wolfpack Publishing is an award-winning indie publisher focused on leveraging the opportunities created by online bookstores and virtual bookshelves. As a rapidly expanding company, they specialize in bringing both established and new authors to the market. With over 30 years of marketing experience, Wolfpack emphasizes visibility, utilizing cutting-edge internet marketing and print-on-demand solutions to keep their titles highly visible within their respective genres. They are not a one-size-fits-all publisher, and if a title or author is not a good fit for Wolfpack, they attempt to guide them toward a better solution. Submission guidelines.
Baobab Press, located in Reno, Nevada, seeks innovative and risk-taking literary works with a strong sense of place at their core. Emphasizing quality and depth, they strive to publish books that resonate in the contemporary climate and will continue to engage readers in the future. Accepting submissions in all genres, Baobab balances artistic risk with financial viability and distributes its books through Publishers Group West. Their goal is to discover, cultivate, and nurture authors whose work challenges and inspires. Submission guidelines.
Keystone Canyon Press, based in Reno, Nevada, is dedicated to publishing children's books that challenge perceptions, explore new thoughts, and create real-world impact. Focused on both new adult, nonfiction, and children's literature, they strive to foster engaging and authentic voices that inspire and empower readers. The company emphasizes collaboration with authors throughout the publishing process and offers opportunities in custom publishing. Their books aim to spark conversations that contribute to making the world a better place. Submission guidelines.
Imbrifex Books, founded in 2016, publishes books about hiking, road trips, and fishing, along with standout fiction for a young adult audience. The company also maintains memberships with organizations such as the American Association of Publishers (AAP), the Independent Book Publishers Association (IBPA), and the Audio Publishers Association (APA). With distribution across North America, the United Kingdom, and various global regions, Imbrifex's titles are easily accessible to dedicated readers. Submission guidelines.
Path to Publishing is a comprehensive service designed to guide writers at various stages of their literary journeys, including aspiring authors, published authors, business owners, and corporations. Led by founder Joylynn M. Ross, who has a robust track record in the publishing industry, the company offers expert content creation, literary consultation, marketing support, and more. The company believes in the unique combination of genetics, family history, talents, life experience, and personal perspective that only you can bring to your story, and they offer various publishing packages and expert ghostwriting services to help you share that story with the world. Submission guidelines.
Cardoza Publishing, known as the "Player's Brand," has been a leading figure in gaming and gambling publishing for more than 40 years. With a library of over 200 authoritative and easy-to-read books and strategies, Cardoza offers works penned by the top experts, champions, and writers in fields such as poker, casino games, chess, backgammon, and card games. As the world's largest publisher of poker books, Cardoza features titles from renowned players like Doyle Brunson, Daniel Negreanu, and many others. Headquartered in Las Vegas, NV, Cardoza continues to be a trusted name in gaming literature. Submission guidelines.
Shineeks Publishers, based in Las Vegas, NV, is a specialized provider and modern publisher of digital academic e-books, offering services across various fields including science, engineering, social sciences, and humanities. Catering to academics worldwide, they offer opportunities to convert theses into e-books, publish collaboratively edited volumes, and contribute to thematic books. With expertise in global languages and various genres like fiction and healthcare, Shineeks embraces a comprehensive approach to academic publishing, welcoming contributions in diverse formats such as monographs, handbooks, and open-access chapters. Submission guidelines.
CDES Publishing is an Independent Book Publisher's Association (IBPA) member, offering a unique joint publishing program that treats authors as partners, dividing both costs and revenues equally. Emphasizing fairness, collaboration, and transparency, CDES provides authors with access to professional services such as book design, graphics design, editing, and conversions. The joint publishing model presents a cost-effective alternative to self-publishing, allowing both new and established authors to actively participate in design and marketing decisions while avoiding the common pitfalls of going it alone. Submission guidelines.
LeRue Press, located in Reno, NV, is a family-founded full-service business and writing center that caters to readers, writers, and businesses. With a love for reading and writing, they offer a wide range of services, from printing and publishing books to commercial printing and branding for businesses. Established in 2000 and rebranded in 2006, they expanded their services to include mailing, virtual office support, and more. LeRue Press also actively engages with the community through its monthly publications and weekly radio shows. Submission guidelines.
Smallworks Press, founded in 2006 and located in the historic Scotch Eighties neighborhood of Las Vegas, is an award-winning publisher with a focus on arts and culture trade titles and limited editions. It shares its home with Smallworks Gallery, showcasing the work of artist, author, and publisher James Stanford. The journey of Smallworks began with a gallery that celebrated small works of art, reflecting the belief that small acts connect us as humans. With a touch of the "shimmering Zen of the neon lights of Vegas," Smallworks Press brings unique artistic perspectives to readers. Submission guidelines.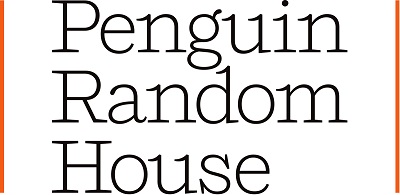 The Penguin Random House Operations Center located at 1160 Trademark Drive # 111 in Reno, Nevada, serves as a regional operations hub for the global book publishing company. This facility plays a key role in the distribution and logistical functions within the region, ensuring that Penguin Random House's literary offerings are readily available to readers and retailers. Submission guidelines.
Empire Publishing and Literary Service Bureau prides itself on offering top-notch combined publishing services. Catering to authors from all walks of life, they strive to make the publishing process easy and stress-free, offering a comprehensive array of packages ranging from bronze to diamond publishing, along with specific services for different genres and needs. Empire Publishing puts the author at the center of the process, providing complete freedom with no contract and 100% retention of royalties and rights. Empire turns manuscripts into high-quality print and e-books while preserving the author's unique voice. They distribute through major retailers, such as Walmart and Target, to ensure excellence. Submission guidelines.
Let's Write Books, Inc. is a full-service publishing company that specializes in collaborating with independent authors to transform their manuscripts into well-crafted books. With personalized service, they offer a range of services including book design, e-book formatting, editing, ghostwriting, audiobook creation, and effective book marketing strategies. The team, led by founder Howard Allan VanEs, M.A., brings decades of writing and creative experience to ensure authors' deserving works are realized with excellence. Submission guidelines.
Conclusion
In the vast expanse of Nevada, where the footprints of Mark Twain and the spirit of Hunter S. Thompson still echo, the state's book publishing scene shines with a blend of history and modernity.
From the historic roots of Virginia City to the neon-lit stories of Las Vegas, Nevada's book publishing companies all embody the state's narrative Americana vibe. With events like the Vegas Valley Book Festival fostering a literary community and the backdrop of its landscapes inspiring countless tales, Nevada's book publishing companies foster creativity and innovation, carrying forward the legacy of its literary luminaries while staying abreast of modern publishing trends.
Rafal Reyzer
Hey there, welcome to my blog! I'm a full-time blogger, educator, digital marketer, freelance writer, editor and content manager with 10+ years of experience. I started RafalReyzer.com to provide you with great tools and strategies you can use to achieve freedom from 9 to 5 through online creativity. My site is a one-stop-shop for freelance writers, bloggers, publishers, content enthusiasts who want to be independent, earn more money and create beautiful things. Feel free to
learn more about me here.