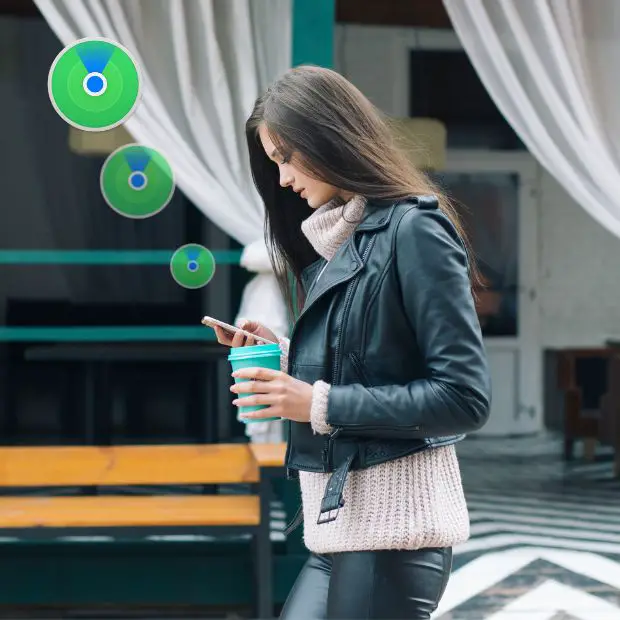 Previously introduced as Find My iPhone and Find My Friends, Apple's Find My app continues to gain new features.
With Find My app, you can keep track of people, Apple devices, and now, items like carry bags, keys, and more.
On top of that, if your iPhone ever gets disabled, you can use the Find My app on another iOS device to unlock a disabled iPhone.
The free Find My app is available on iPhone, iPad, Mac, and Apple Watch.
How to Activate Find My App on iPhone
Many people treasure their iPhones to the point of spending a little extra to personalize them. That's fine, but you shouldn't overlook any of its outstanding features and built-in apps, one of which is the Find My app. To activate Find My on iPhone, follow the steps below:
Open Settings.
Choose your Apple ID
Select "Find My".
Make sure that the Find My iPhone, Find My network, and Send Last Location options are all turned on. These will ensure that Find My tracks your iPhone's location, making the iPhone easier to find even if its battery is dead, or it's not connected to the internet.
How to Share Your Location on Find My App
The Find My app features a global location-sharing toggle, with which you can allow sharing at first or turn it off for everyone.
It's not only helpful when you are meeting somebody but it's potentially life-saving if you happen to get lost or trapped somewhere and needed to be rescued. So, if you are the outdoorsy type, it pays to share your location with a loved one when you are on one of your adventures.
Here's how you share your location with Find My:
Launch the Find My app on your iPhone.
Navigate to the Me tab.
Tap the switch next to Share My Location so it's in the green 'on' position.
To stop sharing your location, repeat the above steps, except tap the switch to turn it to the green 'off' position.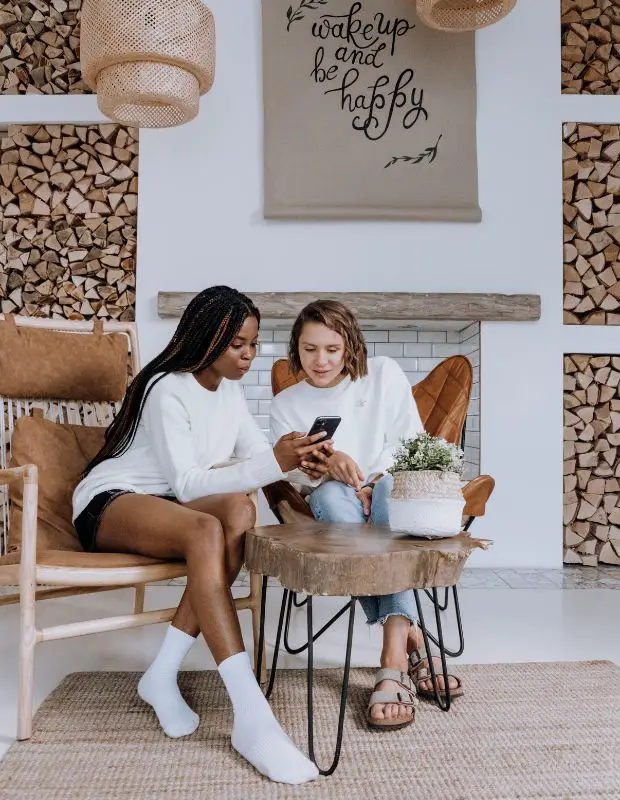 How to Notify Friends on Your Location Using Find My App
The Find My app is so useful when you are set to rendezvous with friends or family, as you can see each other's location on the map at any time. This is predicated on the condition, of course, that you both have iPhones that are currently using the app, and have both shared your respective locations.
To notify your friends of your location via the Find My app, do the following:
Launch the Find My app on your iPhone.
Navigate to the People tab if the app doesn't open it.
Tap a friend who shares their location in the list below the map.
Swipe up and tap Add… under Notifications.
Tap Notify (friend's name).
Choose either When I Arrive or When I Leave depending on when you want to notify your friend of a particular location.
Tap on the location where the notification will go off.
Alternatively, tap Add Location… to add a new location other than the one provided in the list.
Select either Only Once or Every Time depending on when you want your contact notified.
Tap Add.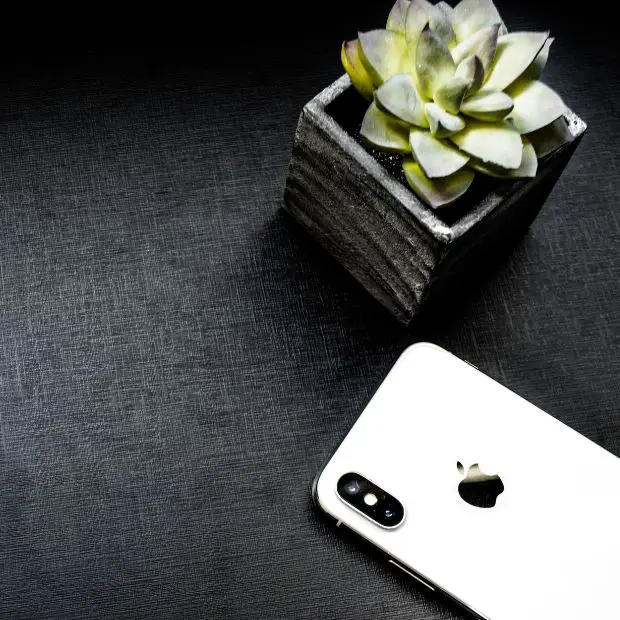 How to Locate a Missing iPhone with Find My App
The thought of losing your iPhone can be distressing. Especially when you spent a lot of time and money customizing its content and its appearance with a cool case or other accessories.
If you ever lose your iPhone, Find My can help you recover it. The feature can detect the location of a lost iPhone with precise accuracy, assuming it's turned on and connected to the Internet.
Find My comes preinstalled on all iPhones, iPads, and Macs. Grab another device that's logged into your iCloud account and follow the steps below:
Launch the Find My app — its icon looks like a green circle with a blue dot in the middle.
Select the Devices tab at the bottom of the screen. You'll be shown a list of all the devices connected to your iCloud account.
Tap your iPhone's name and the map will scroll to zero in on it. If your iPhone is connected to the internet, or on other nearby Apple devices, you should see its exact location. If not, you'll see its "last known location."
Tap Directions to get step-by-step directions to its location, or Play Sound to make it ring. You can also tap Mark As Lost to display a message on the iPhone's screen that tells whoever finds it where to return it. Be sure to turn on Notifications so you'll know right away when it's found.
How to Unlock a Disabled iPhone Using Find My App
Another nightmarish experience you could have with your iPhone is forgetting your passcode to unlock it. Imagine, you are raring to write something using your iPhone after downloading a great creative writing app a few days ago, and you can't open it. Aargh!
If your iPhone is disabled because you've forgotten the passcode and can't unlock it, you can use the Find My app to unlock the said device.
Open the Find My Application on another iPhone and then sign in using your Apple ID and Password.
Go to Devices tab.
Find the disabled iPhone in the list of devices and tap on it.
Tap "Erase this device" and then hit Continue to complete the process.
If the iPhone is offline, it'll receive commands once it comes back online.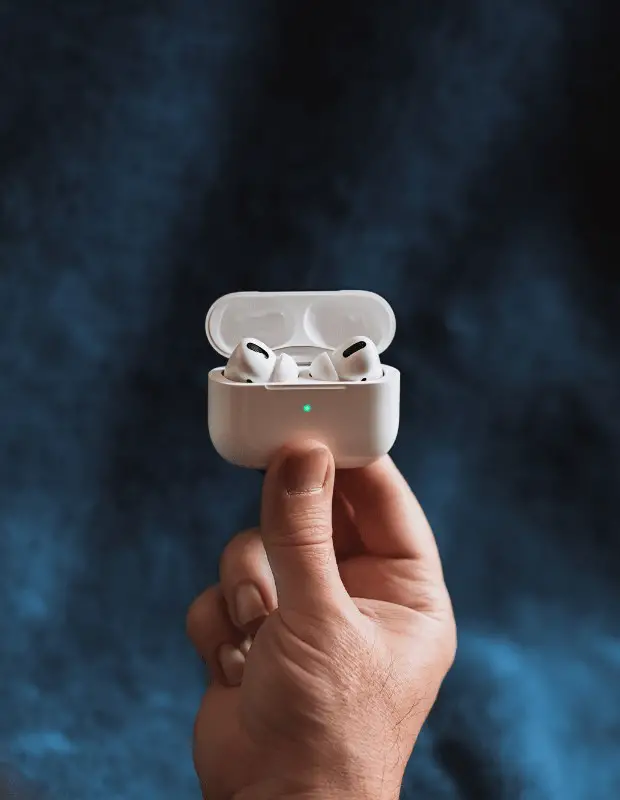 How to Track AirPods Using the Find My App on the iPhone
Airpods are among the highest-selling accessories from Apple. And, why wouldn't they be? They are cool, convenient, and definitely enhance your listening pleasure to your favorite music or podcast.
If you ever misplace your AirPods, you can track them using the Find My app. It can pinpoint its last location online. Simply follow the steps below:
Launch the Find My app on your iPhone.
Navigate to the "Devices" tab, located at the bottom of the screen.
Scroll through the list of devices and tap on the name of your AirPods.
After a few seconds, you'll see the location of where the AirPods were last connected. The description may read "No location" if your AirPods are offline or are out of battery.
If you are experiencing a problem locating your AirPods, simply tap the "Play Sound" button. Your AirPods will play a distinct sound that gradually gets louder. The sound will stop playing after two minutes, or until you find your AirPods and connect them to your device.
Find My is capable of locating one AirPod at a time. Once you've located the first one, place it back in the case and refresh the app by closing it and launching it again.
How to Disable the Find My Feature on iPhone
You should only disable the Find My feature when selling your iPhone or sending it off to be repaired by Apple. Apple requires the service to be disabled before generating a return code. Follow the steps below to disable Find My iPhone:
Navigate to the Settings app and then tap on your profile at the top of the screen.
Scroll down and select "Find My".
Turn Off the switch next to Find My iPhone.
Follow the instructions to authenticate the request using your iCloud password.
Again, just to emphasize: The only two times you should disable the Find My feature is when you are selling your iPhone or at the request of Apple Support prior to sending a device in for repair.
Conclusion
Find My is one of Apple's best features, no doubt. Whether you want to share your location with friends and family, or needed to find your misplaced iPhone or AirPods, the app makes it possible and easy.
Apple has made Find My even more useful with the AirPods 2 since you can find each individual AirPod even if it's not in its charging case. Follow the steps above to navigate Find My if you're unfamiliar with it and enjoy this great feature.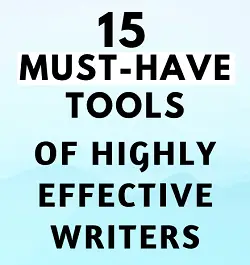 Free resource: Download your free PDF and learn about the top tools used by freelance writers.
Download here
Rafal Reyzer
Hey there, welcome to my blog! I'm a full-time blogger, educator, digital marketer, freelance writer, editor and content manager with 10+ years of experience. I started RafalReyzer.com to provide you with great tools and strategies you can use to achieve freedom from 9 to 5 through online creativity. My site is a one-stop-shop for freelance writers, bloggers, publishers, content enthusiasts who want to be independent, earn more money and create beautiful things. Feel free to
learn more about me here.