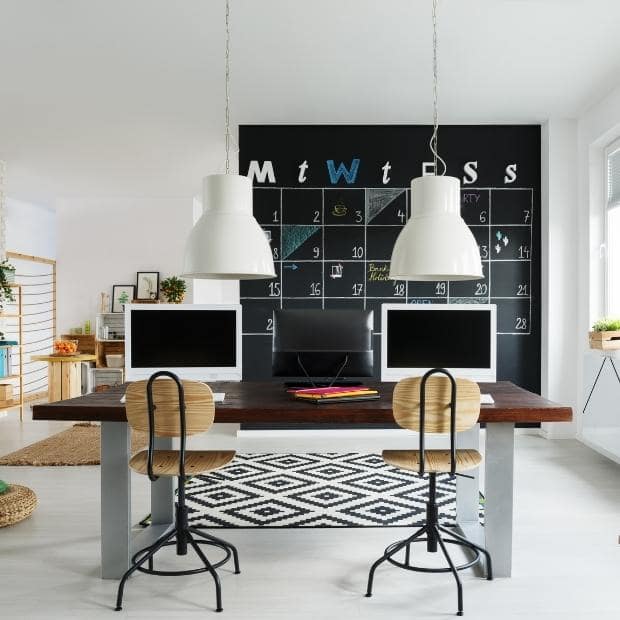 When working at your home office, you need a comfortable space to focus and get stuff done.
And a classy office desk might be just the right thing to facilitate utmost levels of productivity.
But what are the classiest office desks on the market? I have listed the best office desks with a stylish look and sturdy design to turn you into a task-achievement powerhouse.
These office desks:
Have enough space for your work materials and come with additional features
Come from quality materials
Give your workplace an elegant look
Let's see which one suits you the most!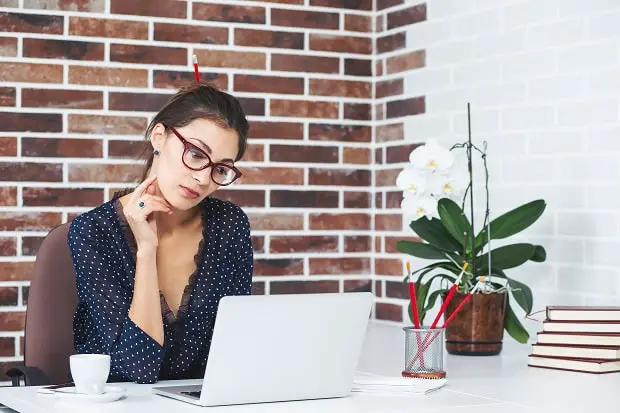 The Best Classy Office Desks Available Right Now:
This office desk is perfect if you want your computer and its accessories to sit in the corner.
The L-shaped design takes less space overall but provides more room for accessories. I also love the bookshelf and the two grommets for cable organization.
The smooth finish and intricate design make it look classy, while the large top surface perfectly holds the computer or laptop.
However, the surface comes from sturdy wood, and you need to be careful while cleaning it. It's best not to leave rubbing alcohol on the surface.
Do you want to upgrade your home office with a modern desk at a reasonable price? This office desk from FURINNO will be your top pick.
The contemporary and elegant design and compact and sturdy finish make it an ideal choice for tech-savvy individuals. I love the high-quality wood used in the construction too.
Apart from a laptop or computer, you can place books and other accessories easily on the wide top surface.
But since the desk is so lightweight, I wouldn't recommend placing heavy objects on top.
If you want to keep your accessories and files organized in storage boxes, you will love this office desk.
It's sleek and sturdy, and it can keep all your essentials stored without making a mess out of them.
And the best thing is that it has all these separate boxes for storage and files. The metal legs give it a sturdy finish and allow it to handle the lots of heavy stuff.
Also, the top comes from solid wood, so it'll stay sturdy throughout the years to come.
The only con to this office desk is its heavy weight. It might be difficult to put it together in the beginning, but it's well worth its price.
OneSpace Stanton office desk comes with a simple design and elegant look.
If you use a desktop computer in your office, you'll benefit from this one. The large top surface is smooth and provides ample space.
The pullout keyboard tray is also super easy to use, so you won't have to keep your keyboard on top.
The sad thing is that this desk doesn't come with any drawers. If you need some, you'll have to buy them separately and place them on the bottom storage shelf.
The SIMPLIHOME home office desk combines vintage and modern looks to give an aesthetic appeal to your home office.
I like the large table surface as it's perfect for creatives who need more space to work.
This multipurpose desk can also accommodate your accessories in the two large drawers at the side of the table. Combined with a comfortable chair, this office desk will be your best home office companion.
The only this is that the large tabletop has a slightly rough surface. Although it may look nice, it's difficult to use it for writing.
I love the VECELO Corner Computer Desk because of its rigid yet classy design. Plus, two people can use this office desk at a time because of its L-shaped design.
The scratch-resistant surface is perhaps the most impressive feature of this desk. You can easily move different accessories around while maintaining the look of your desk in the long run.
The CPU stand is a bonus. Although it doesn't come with a sliding tray for the keyboard, the top surface has plenty of space.
The OneSpace Modern Writing Desk is a unique office desk that can serve different purposes. The design and finish make it my favorite. It comes from high-quality wood that's smoothed to perfection.
The sleek and smooth surface allows you to write easily on it without using a notebook as support. The two drawers on the side allow you to organize your files and important papers in one place closest to you.
Are you tall or short and find it difficult getting the office desk of the right height? Well, The FLEXISPOT EC1 electric desk is for you.
I like the adjustable height mechanism of this desk as it saves you from backache and strains resulting from sitting in the wrong position for a long time. This feature makes it ideal for people who spend most of the day sitting in front of a computer.
The wooden top and metal legs make it a sturdy desk, which can hold 154 lbs. without a problem.
Setting up this desk may take a lot of time, but offers excellent value for money.
This office desk by Bush Furniture is a must-have for people with a lot of paperwork and those who want a personal space while working. The hutch makes it stand out from the other desks on the market.
It has several storage compartments, some of which are also secured by fluted glass doors. So, keeping different files nearest to you will not be a hassle anymore.
The integrated 4-port USB also offers a lot of convenience. The only drawback is that the bottom of the drawers come from cardboard, which is not a very durable material.
The black color and crisscross frame of the Flash Furniture office desk make it a highly aesthetic desk with a modern yet simple look. It can be a great addition to any office that needs a modern touch.
The glass top supported by a metal frame looks awesome. Plus, this 5mm thick glass can accommodate 110 lbs. easily.
The crisscross legs are another feature to die for. They are sturdy, durable, and give a unique look different from other office desks on the market.
The sliding keyboard tray is a bonus, but it needs a bit of improvement to make it slide easily. Also, this desk doesn't come with storage compartments.
Conclusion
You only know you've found the best office desk if it feels comfortable to work on and fulfills your daily needs.
The classy look is important, but in the end, it all comes down to one thing: convenience.
Therefore, I've chosen the most convenient office desks that not only look stylish but also come with the best features to help you focus on work and stay productive.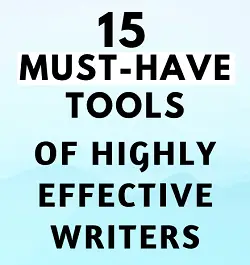 Free resource: Download your free PDF and learn about the top tools used by freelance writers.
Download here
Rafal Reyzer
Hey there, welcome to my blog! I'm a full-time blogger, educator, digital marketer, freelance writer, editor and content manager with 10+ years of experience. I started RafalReyzer.com to provide you with great tools and strategies you can use to achieve freedom from 9 to 5 through online creativity. My site is a one-stop-shop for freelance writers, bloggers, publishers, content enthusiasts who want to be independent, earn more money and create beautiful things. Feel free to
learn more about me here.