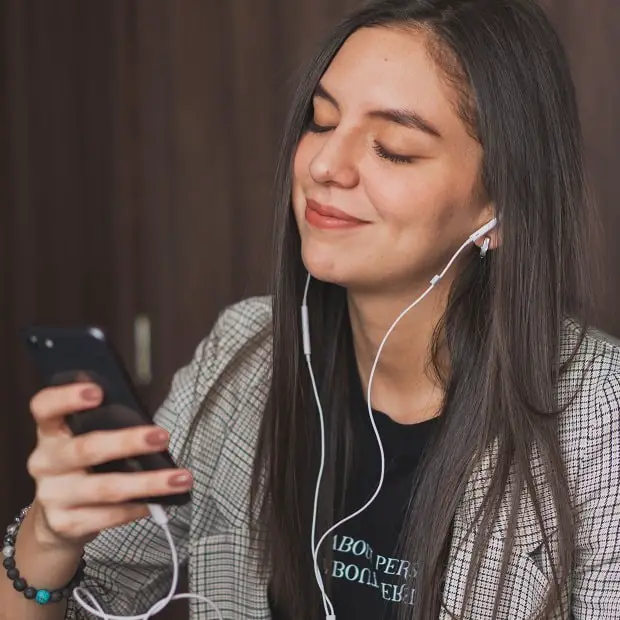 Reading a physical book takes your full attention. But if you are a book lover, then an exciting alternative to reading is tuning into literary podcasts!
You can still listen to them while traveling to work or painting, so nurture that love for literature, even if in a portable way.
Here are 20 of the best podcasts that will get you hooked while staying connected to literature:
Top 20 literary podcasts for book-lovers to binge on: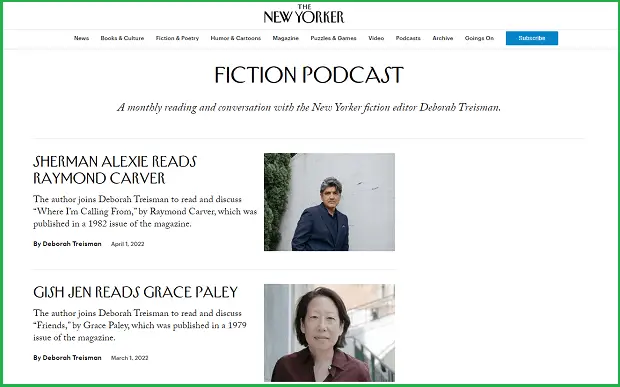 The New Yorker's fiction writer Deborah Treisman runs this exciting monthly podcast.
Here, writers read stories written by other writers. The writers then discuss what they liked about the story and what it meant to them with Deborah.
The stories are hand-picked from the magazine's archives. It is a real treat listening to writers explain their interpretation of the story to us.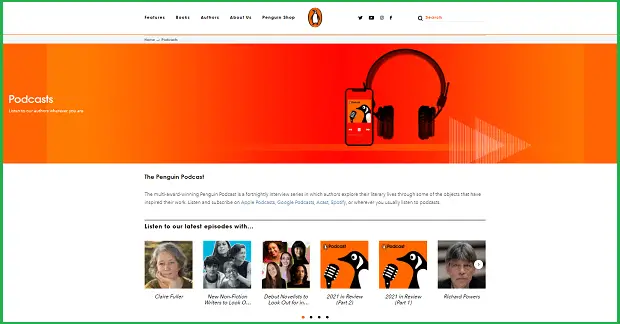 This inspiring podcast invites authors to bring objects that became their source of inspiration in their journey as a writer.
They discuss the significance of these objects in their lives, and how it represents their struggles, epiphanies, and triumphs. It is a real treat to listen to gems of advice from these seasoned guests. Budding writers, in particular, would reap a lot of benefits here.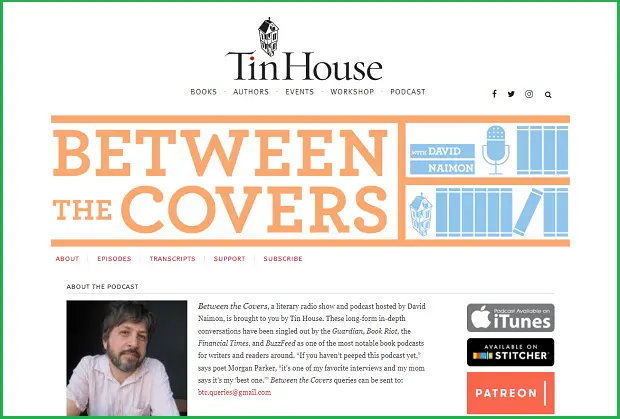 As raunchy as the title sounds, this literary podcast by Tin House is quite the opposite.
The host, David Naimon, interviews some of your favorite writers about their books and personal lives.
Famous writers who are considered game-changers and pioneers in the world of writing have been a part of this. Notable guests in the past include Viet Thanh Nguyen, Roxane Gay, and Celeste Ng.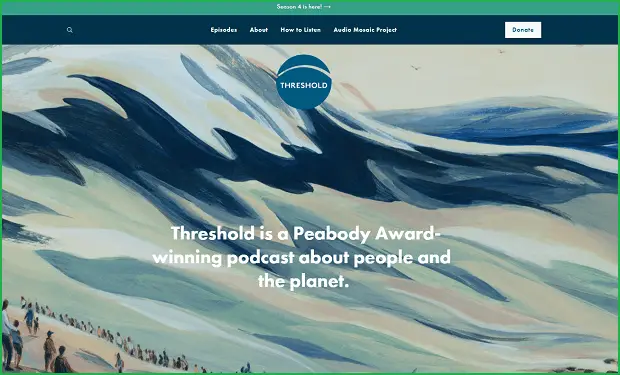 For all you literary enthusiasts who have ever thought, what makes a writer click? Or what was that ah-ha moment that changed their lives? This podcast is for you.
This relatively new podcast hosted by Jordan Kisner interviews other writers about their deeply transformative experiences.
Past guest authors include Hanif Abdurraqib, Susan Orlean, and many others.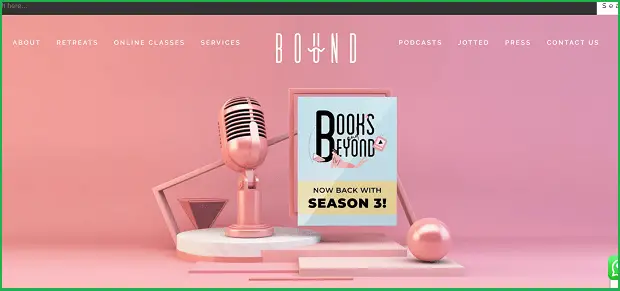 This fun podcast by Tara Khandelwal and Michelle D'costa will leave everyone in splits.
It interviews authors and investigates an interesting but candid area of their lives.
For instance, their interview with author Tahira Kashyap Khurrana about her book The 12 Commandments of Being a Woman was intriguing because of her unabashed honesty and intriguing writing process.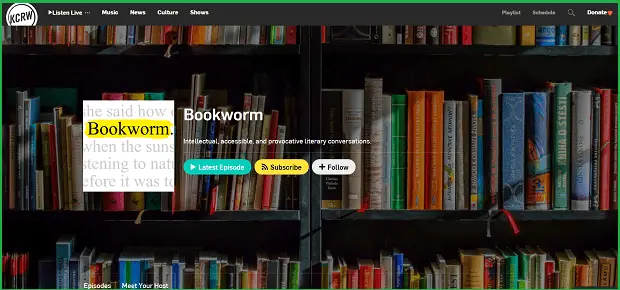 Probably one of the oldest podcasts around, the author Michael Silverblatt is a confessed ultimate 'Bookworm.'
He has kept his audience hooked for the past 20-odd years every week with his interesting interviews.
Silverblatt discusses the literary interpretations of the author's works through his podcasts and adds his thoughts about them. His interviews are a real treat, especially the archived ones.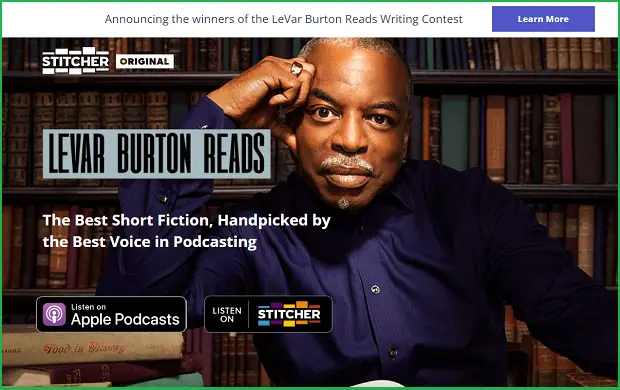 This literary podcast will feel right as rain for those who don't have the patience for big books and stories.
LeVar Burton, the former host of the popular TV show Reading Rainbow, thrills his audience with every episode of short story reading.
Authors all around the world from every literary genre penned these short stories. One of his most popular episodes is the reading of The Story We Used to Tell by Shirley Jackson.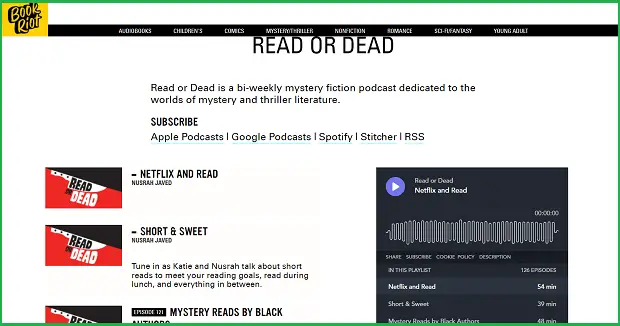 For all mystery-lovers out there, Rincey Abraham and Katie McBride bring you exciting tales and mindful discussions in this literary podcast.
They discuss everything about the genre, ranging from the works of famous thriller novelists like James Patterson to real-life mysteries, thrillers, crime, and suspense stories.
Get ready to be creeped out by some of the most blood-curdling and sleep-robbing tales of gruesome crimes and mind-boggling mysteries.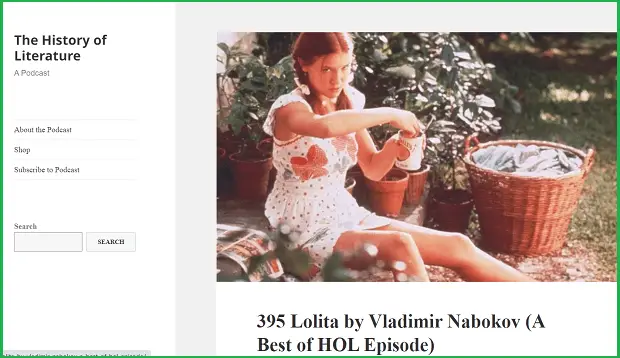 This podcast takes a unique view of the vast sea of literature out there. The host, Jacke Wilson, discusses the impact of books and literary trends on history.
A passion project for Wilson, he looks at how certain pieces of literature become the mouthpiece for movements and revolutions around the world.
It explores everything from modern authors to classical writers to old-world literary geniuses.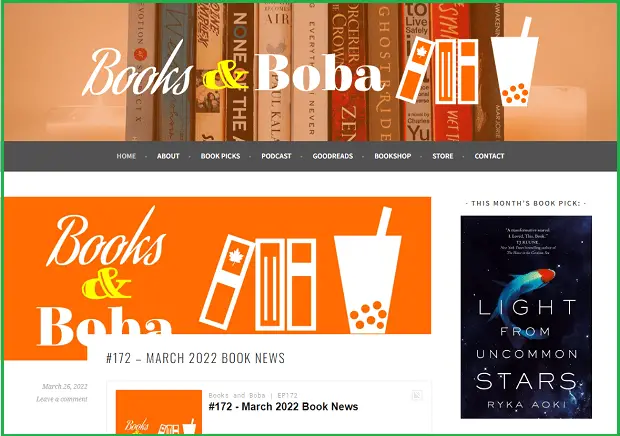 For all lovers of Asian literature, hosts Marvin Yueh and Reera Yoo bring this wonderful podcast that discusses all fiction and non-fiction genres.
They discuss books and invite authors of Asian descent to talk about their personal and professional lives, including their sources of inspiration for their well-loved stories.
They also give their listeners updates on upcoming authors and new book releases.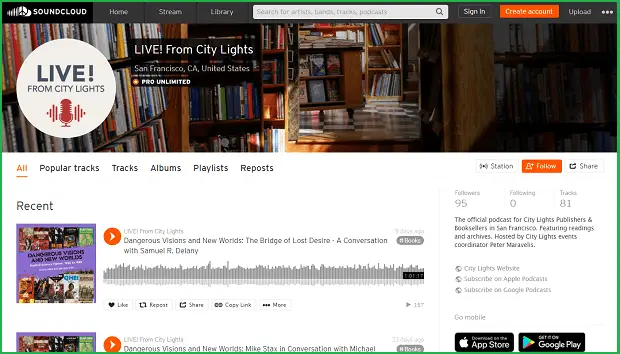 Dive into the depths of literary history with this beautiful podcast that has a vast archive dating back to 2009. Not your run-of-the-mill podcast.
It discusses historic book signings, where the authors read excerpts from their books and other noteworthy happenings in the realm of literature.
The hosts discuss many authors' writing processes and state of flow. Sometimes, writers come up and get asked strange and embarrassing questions by the audience.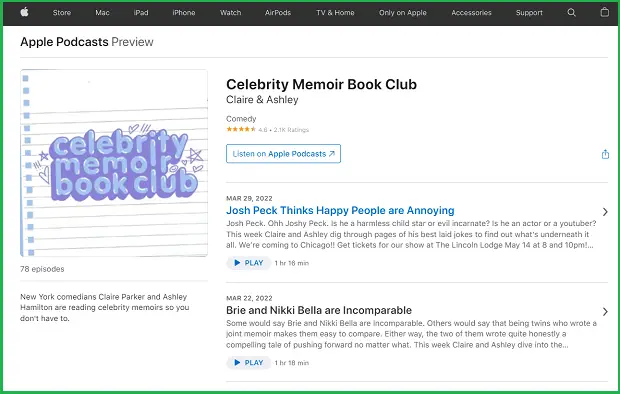 As the name suggests, this podcast purely talks about celebrity memoirs. This is a cool podcast with comedians Ashley Hamilton and Claire Parker as hosts.
Here, they go all-out while reviewing celebrity memoirs. Check out an episode about the memoir "Lena Dunham Is Not That Kind of Girl" to get a sense of the show's vibe.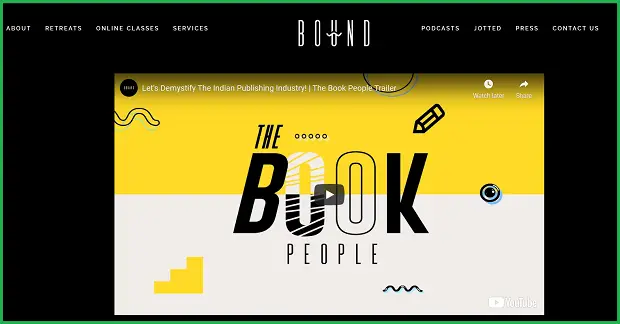 This is a great podcast for those who actively seek or are just curious about a career in publishing.
Its host, Aishwarya Javalgekar, interviews publicists, editors, independent book shop owners, cover designers, and others who work behind the scenes in book publishing.
It is so informative, it gives aspiring writers a full picture of the publishing world.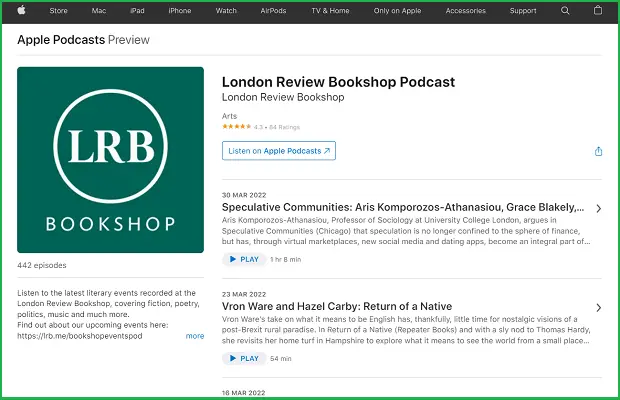 Another fascinating podcast, this one by Bloomsbury, will ensure you'll never have a dull moment.
You can listen to live recordings of book signing events here while sipping on your morning smoothie or latte or while commuting on your way to school.
The quality of guests is remarkable, from Will Shelf to James Elroy, and many others. Their Q&A portion with their audience is highly entertaining. You'll hear questions that will make you burst with laughter and get you instantly hooked.
This is a wholesome podcast discussing books written by Black women for Black women.
With plenty of jokes amidst discussions, it gets super hilarious. Mollie and Dani host this awesome podcast twice a month, where they unravel the mystique of different books spanning all genres.
Sit back and relax with a glass of wine while you listen to their amusing takes on some books.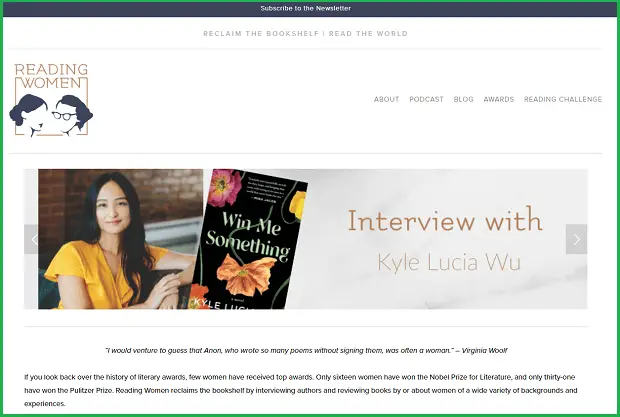 This is one podcast that all women must tune into. It primarily discusses female-centric literature.
While many books out there portray women as damsels in distress, this podcast tries to dispute such narratives by discussing books about independent women of strength.
They also feature interviews of authors from time to time. You must check out their October podcast, "Fractured Fairytales."
For those who are in the mood for some good laughs, watch this podcast hosted by Man-Booker-winning author Marlon James and his editor Jake Morrissey.
Long dead authors got their books discussed and blasted by the hosts in utter sarcasm and humor that will have you rolling on the floor laughing.
The good and ugly sides of literature are all stripped bare in this amazing podcast with a funny twist.
Children will be transported into a magical world in this literary podcast hosted by comedian and Celebrity Gogglebox star, Babatúndé Aléshé.
Every week, kids take an adventurous trip or a thrilling mystery through this podcast. Aléshé and two Puffineers read stories out loud, thrilling their young audience as they go.
A perfect podcast for poetry lovers. Taking the hosting baton from show creator Brian Blanchfield, Susan Briante reads poetry with guest co-hosts.
It is a fortnightly radio program that mixes music and poetry. To get a taste of the program, you can check out the first episode co-hosted by Jane Miller.
The University of Arizona Poetry Center created this gem of a production.
Perhaps the most organic among all podcasts on this list, long-term friends Raeleen Lemay and Ariel Bissett host this one.
Just like a casual meeting between two friends, they discuss books they both read or are currently reading.
The hosts also suggest good books to read while revealing the ones they plan to dive into next. They devour and discuss all kinds of book genres under the sun!
Conclusion
So, whether you are a seasoned bookworm or just starting, literary podcasts are a fun way to keep in touch with books.
Some of the hilarious podcasts mentioned above can lift you out of your doldrums. The more comforting ones, on the other hand, will feel like a long, warm hug from a loved one.
Go check these podcasts out today!
Rafal Reyzer
Hey there, welcome to my blog! I'm a full-time blogger, educator, digital marketer, freelance writer, editor and content manager with 10+ years of experience. I started RafalReyzer.com to provide you with great tools and strategies you can use to achieve freedom from 9 to 5 through online creativity. My site is a one-stop-shop for freelance writers, bloggers, publishers, content enthusiasts who want to be independent, earn more money and create beautiful things. Feel free to
learn more about me here.