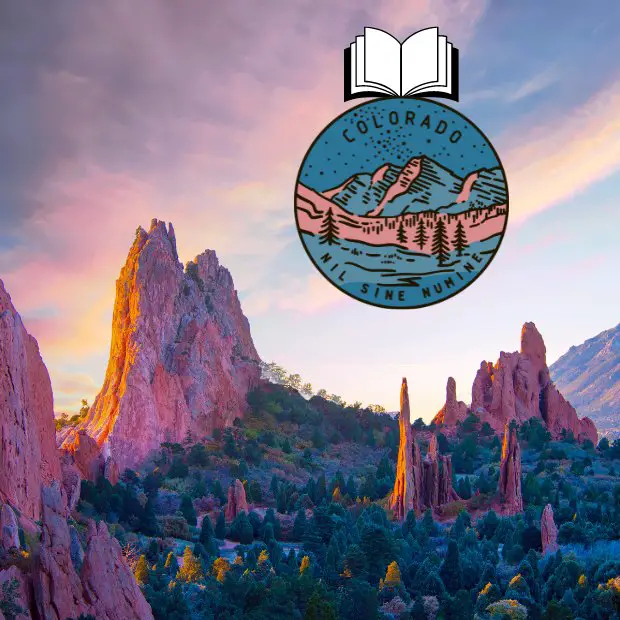 Colorado has a rich literary tradition that resonates with its pioneering spirit and the Rocky Mountain region.
The state's publishing scene offers authors an array of choices, from large international presses to micro publishers with a local focus. Below you'll find an updated list of the publishing houses within the state.
Here are the top book publishing companies in Colorado: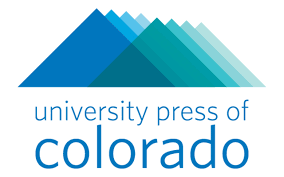 A prestigious scholarly publisher, the University Press of Colorado releases around 40-45 new titles annually and offers insights into the histories, cultures, and resources of the state and region. Recognized for their impactful scholarship, many of their publications have received awards in the past decade. They actively engage with the academic community, attend conferences, and are members of the Association of University Presses. Unlike the University of Colorado Boulder, they don't have a creative writing department, but their books enjoy a wide distribution network, including through the University of Chicago Press and internationally via IPS UK. Submission guidelines.
Shambhala Publications, based in Boulder, Colorado, has been an influential and independent publisher since 1969, fostering personal growth and a contemplative society. They offer a curated selection of titles spanning meditation, spiritual traditions, Eastern religion, wellness, and emotional well-being. Their extensive collection, comprising over 1,600 titles, is distributed under five main imprints: Shambhala, Snow Lion, Bala Kids, Roost Books, and Prajna Studios. As a family-owned entity, they work with Penguin Random House for worldwide distribution and remain dedicated to presenting wisdom and inspiration in beautifully crafted forms. Submission guidelines.

Founded in 1985, Sounds True stands as a prominent multimedia publisher with an expansive library of over 3,000 transformative titles. On a mission to awaken the world, they partner with leading spiritual teachers to offer books, audio programs, and online courses. Rooted in values of service, equity, and authentic heart-led communication, the company is all about fostering personal growth, celebrating diverse voices, and maintaining eco-responsibility and environmental protection, demonstrated by its use of FSC-certified paper and dedication to sustainable practices. Submission guidelines.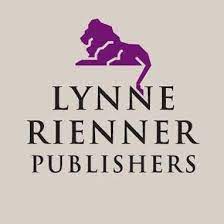 Founded in 1984, Lynne Rienner Publishers is an independent scholarly and textbook publisher that emphasizes nurturing new ideas and maintaining a meticulous publishing process, from external reviews to global distribution. Dedicated to fostering a close-knit relationship with its international community of authors and readers, the publisher specializes in international studies, comparative politics, US politics, military history, sociology, criminology, and literature translations from renowned authors. Additionally, they oversee imprints FirstForumPress and Kumarian Press and uphold a reputation for quality, affordability, and a broad marketing approach. Submission guidelines.

WaterBrook and Multnomah are two distinct imprints under Penguin Random House, with a shared commitment to Christian values. WaterBrook, founded in 1996, aims to inspire readers through books that weave spirituality into daily life. Conversely, Multnomah, acquired by WaterBrook in 2006, focuses on proclaiming the Gospel and deepening readers' relationship with God, with notable voices including David Platt and Anne Graham Lotz. Representing imprints of the world's largest English-language publisher, both maintain a balance of intimate, entrepreneurial ambiance and robust corporate backing, ensuring world-class publishing standards. Submission guidelines.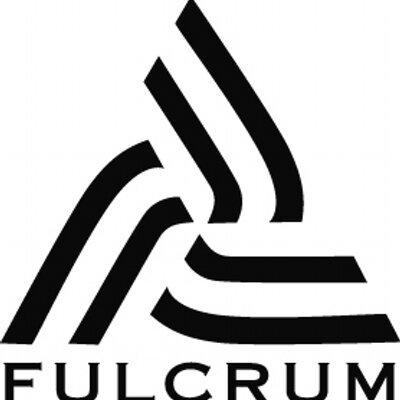 Fulcrum Publishing originated from a conservation-driven discussion between Bob Baron and Hunter Holloway in Yellowstone in 1983. Established in Denver the following year, Baron shaped Fulcrum to bridge discerning readers and passionate authors, focusing on the narrative of the American West and its contemporary issues. The name "Fulcrum" symbolizes a point of action and balance. Decades later, Fulcrum is a prominent independent publisher specializing in civics, conservation, and Native American narratives, with accolades from reputable institutions. Submission guidelines.

Founded in Minneapolis in 2000 and now based in Denver, Elixir Press is a nonprofit publisher specializing in poetry and literary fiction. Renowned for releasing poetry and hosting three annual contests, this 501(c)(3) press, steered by founder Dana Curtis, has celebrated numerous authors over the years. Submission guidelines.
Unbridled Books, founded in 2003 by seasoned publishers Fred Ramey and Greg Michalson, is celebrated for its dedication to high-quality, compelling literary works. Born from a legacy of impactful publications at MacMurray & Beck and BlueHen Books, Unbridled is renowned for spotlighting distinctive voices, having previously introduced acclaimed titles like "Girl in Hyacinth Blue" by Susan Vreeland and "The Long Home" by William Gay. Submission guidelines.

Since its inception in 2011, Entangled Publishing has established itself as a maverick in the literary world, boasting New York Times bestsellers, innovative marketing, and a wide array of imprints ranging from children's literature to erotic romance. Partnering with renowned distributor Macmillan, the company ensures a diverse selection of 12-15 new monthly releases. Their dedicated team, from award-winning editors to ingenious designers, emphasizes quality and unique perspectives. Whether you're seeking young speculative fiction, thriller, or romance, Entangled's extensive imprints, such as Little Lark, Red Tower Books, and Scorched, offer something for every reader's taste. Submission guidelines.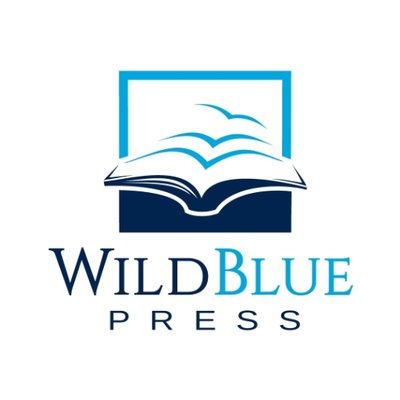 WildBlue Press, an innovative indie publishing house, was founded by journalist and bestselling author Steve Jackson and technology expert Michael Cordova. Born from a desire to address challenges in the 21st-century publishing landscape, the company champions "working class" authors, offering a blend of original and "classic" works across fiction and non-fiction genres. The company collaborates with major distributors, ensuring consistent sales and visibility for their titles. Submission guidelines.
Conundrum Press press initially dabbled in various literary forms but shifted its focus to exclusively publishing literary graphic novels in 2010. Over the years, it has celebrated collaborations with renowned comic artists like Jillian Tamaki and Nina Bunjevac while continuously exploring fresh talent in the graphic novel realm. The press proudly offers an extensive range of graphic narratives, spanning genres from humor to horror, showcasing both award-winning authors as well as newbies. Submission guidelines.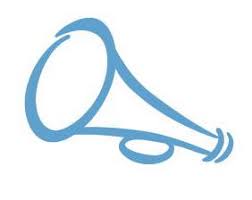 Bailiwick Press, founded in 2009 by a unique trio of an author, illustrator, and graphic designer, is an embodiment of creativity, collaboration, and passion for storytelling. Located in Fort Collins, Colorado, this one-of-a-kind publisher has introduced the world to award-winning series like the Aldo Zelnick Comic Novels and many other exceptional books for both children and adults. With a belief in the unparalleled power of books to captivate and educate, they strive to produce captivating narratives that serve both in classrooms and on young readers' bedside tables. Submission guidelines (N/A).
Wolverine Farm Publishing, also based in Fort Collins, Colorado, is a non-profit literary and arts hub dedicated to fostering community engagement, creativity, and change. Established in 2002 by Todd Simmons, inspired by his passion for writing and his aspiration to effect positive change, the organization started as a platform for writers, artists, and activists. The name is reminiscent of Simmons' prior residence in Idaho, symbolizing tenacity and wild spirit. With a history of publishing diverse materials, including the Bicycling Almanac 'Boneshaker' and community newspaper 'The Courier', Wolverine Farm embodies the delicate balance between wildness and civility. Submission guidelines.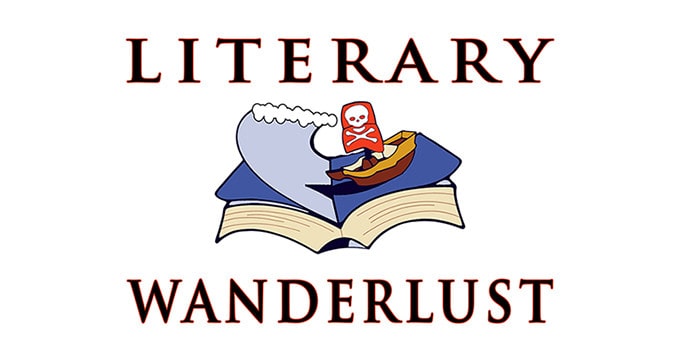 Literary Wanderlust is a dedicated publishing house founded in 2014, passionate about nurturing both fledgling and seasoned authors. As a traditional royalty-paying publisher, they deal in both print and digital formats, with initial royalty rates set at 10% for print and 25% for digital editions. Aspiring authors can submit manuscripts in various genres, from Adult Romance to YA Science Fiction. The submission process is straightforward, and authors can expect feedback within 3-4 months. However, they're only accepting submissions through their online platform and have a specific range for the manuscript's length. Submission guidelines.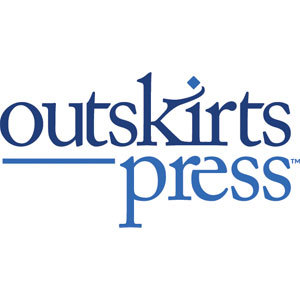 Outskirts Press, incorporated in Colorado in 2003, is a leading self-publishing company celebrated for its quality book production and dedicated author support. Boasting a notable growth rate, it's been recognized by The Denver Business Journal and the Inc. 5000 list multiple times. With a track record of publishing nearly 30,000 editions by the end of 2020 and partnerships that enable global distribution, the company remains at the forefront of self-publishing, helping authors achieve their dreams with a blend of expertise and personal touch. Submission guidelines.

Bower House Books, nestled in Denver, Colorado, has been an emblem of nature, culture, and life since its inception in 2002. Spanning genres from memoirs to contemporary fiction and trail guides, the core of their publications revels in environmental advocacy, rich regional histories, organic farming, culinary delights, and the wanderlust of the great outdoors. The company carries the legacy of its eminent imprints: Conundrum Press, renowned for spotlighting the Rocky Mountain's unique literary voice since 1998; Johnson Books, a four-decade-old chronicle capturing the essence and evolution of the West; and Trails Books, a guidebook connoisseur expanding its horizons from Wisconsin since 1971. Submission guidelines.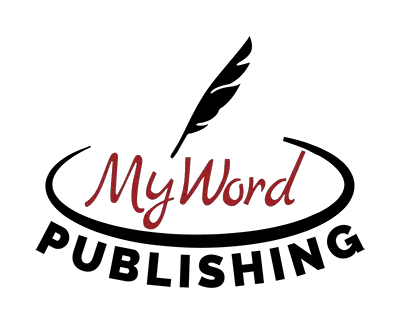 Based on the ethos of customization and author sovereignty, My Word Publishing offers bespoke publishing services to budding authors, ensuring they are in control from conception to shelf. With an offer of a personalized 30-minute consultation, authors can understand how the company can bring their vision to life. Whether you seek to refine your writing prowess with award-winning coaches or aspire to create a memoir for family eyes only, the company will bring a unique perspective to each narrative. Submission guidelines.

Founded in 2013 and based in Denver, Suspect Press masterfully merges the dynamism of zine culture with the precision of mainstream editorial standards. Through its quarterly arts and literature magazine, the press spotlights Denver's vibrant creative scene, featuring a medley of poetry, stories, essays, comics, and artwork. While its core remains in the magazine, Suspect Press doesn't stop there; they delve into publishing novels, and comic books, and even curate music, literature, and comedy events throughout Denver and Boulder. Submission guidelines.
Lettra Press champions the potential of self-publishing, asserting that quality and customization aren't mutually exclusive. This publisher supports authors in navigating the often daunting world of self-publishing, making it possible for them to enjoy the perks of authorship minus the typical stress. The process with Lettra Press is simple and efficient. Authors can submit their manuscripts in a straightforward format, provide images or illustrations that align with their vision, and furnish necessary details like a book summary and author biography for the back cover. Submission guidelines.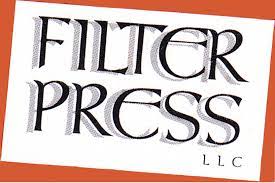 Filter Press, a publisher with roots dating back to 1956, is renowned for its creative nonfiction, and historical fiction books centered on the Southwest. Now under the ownership of Julie VanLaanen since 2022, a Colorado native with a penchant for her state's history, the press brings to young readers the lives of Colorado luminaries through their "Now You Know Bio" and "Great Lives in Colorado History" series. Beyond biographies, they offer youth fiction set against vivid Colorado backdrops, along with picture books that both educate and entertain children. Submission guidelines.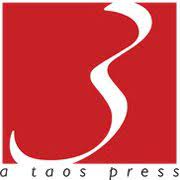 3: A Taos Press is an independent publishing operation, dedicating itself to nurturing the voices of writers from varied backgrounds. Anchored by principles of integrity, respect, and creative encouragement, the press ensures each book they publish is a unique and artful representation of the author's vision, crafted to leave a lasting impact on readers. Although predominantly focused on publishing poetry, they also host an array of events like readings, workshops, and book signings across the US. Some notable publications include "100 Days" by James Navé, "Blood Secrets" co-authored by Anita Rodriguez, Joan Ryan, & Andrea Watson, and "The Burnings" by Gary Worth Moody. Submission guidelines.
Vibrant Publishers, based in Colorado, USA, specializes in producing high-quality books tailored for entrepreneurs, professionals, and students. They have crafted three distinct series: Self-Learning Management, Job Interview Questions, and Test Prep. These series cater to budding managers, job seekers, and competitive exam aspirants, respectively. Authors benefit from end-to-end developmental support, including meticulous editing, peer review systems, and effective marketing campaigns. Submission guidelines.

Piccadilly Books is an online bookstore offering a diverse range of titles, with a notable focus on health, well-being, and dietary practices that cater to a broad audience. A glance through their catalog reveals a specialization in ketogenic diets, the benefits of coconut in various forms, and natural therapies. Notable titles include "The Coconut Ketogenic Diet," "Fat Heals, Sugar Kills," "Oil Pulling Therapy," and "Stop Alzheimer's Now 2nd Edition." Submission guidelines (N/A).
Morton Publishing, founded in 1977 by Doug Morton in Denver, CO, began as a custom publisher specializing in First Aid, Health, and Recreation books. Over the years, the company pivoted to focus predominantly on lab manuals and photographic atlases for subjects like anatomy, physiology, degenerative disease, vitamin deficiencies, microbiology, and even astronomy. Today, while Morton stands out as a leading custom publisher, it also distinguishes itself through its commitment to high-quality content, competitive pricing, and building personal relationships with customers. Submission guidelines.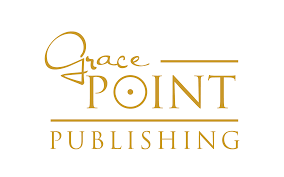 GracePoint Publishing, located in Pueblo West, is more than just a publishing house; it's a partner in amplifying unique voices and profound messages. While their expertise lies primarily in book publishing, they also provide coaching and consultation in areas like media, public relations, and networking. Supported by a dedicated in-house team and a network of trusted external professionals, from ghostwriters to specialized editors, GracePoint ensures every author feels heard, valued, and expertly guided throughout their publishing journey. Submission guidelines.
At the heart of "What If? Publishing" is the pioneering synergy of a graphic designer and a bibliophile, committed to revolutionizing the self-publishing landscape. Born from a vision of offering authors an unparalleled, bespoke publishing experience, they blend design, high-quality printing, and an empowering author-centric approach. Spearheaded by Liz Mrofka's vast design and entrepreneurial expertise, and Robin Denise Shukle's extensive reading and business acumen, the company is an excellent choice for every budding writer. Submission guidelines.
BillyFish Books is an independent nonfiction publishing house with a focus on stories often bypassed by larger publishers. Founded by Tammie Stevens in response to the mainstream publishing industry's constraints, its roots trace back to Jason Lewis's decision to prioritize the integrity of his circumnavigation story over a lucrative deal. Despite being compact, they are rich in agility and accessibility, merging traditional publishing values with modern digital innovations. Submission guidelines.

Dixon Publishing is a versatile publishing platform, backed by a team of professionals skilled in various domains of the book creation process. They offer a plethora of services, including ghostwriting, ensuring that an author's unique vision is effectively translated into a marketable product. The publishing house is open to submissions from writers globally, irrespective of their publishing history, charging a $50 review fee which is reallocated towards the chosen publishing package if the book is accepted. Submission guidelines.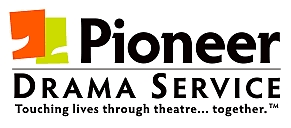 Pioneer Drama Service, a family-owned business based in Denver, Colorado, has been a trusted source for theatrical plays and resources for 60 years. With a catalog of over 1300 plays and musical scripts, they are renowned for their rigorous script selection process, ensuring wholesome and affordable play scripts for schools, community theaters, and church groups. Internationally recognized, Pioneer Drama Service has a global footprint with representatives in various countries and proudly represents over 450 playwrights. Submission guidelines.
Spring Cedars Publisher, situated next to the Rocky Mountains, bridges the gap between traditional publishing and self-publishing, offering authors an enriched, flexible, and fair publishing experience. The publisher provides a spectrum of services ranging from editing to marketing. Authors enjoy the privilege of active involvement in every phase without the necessity of a finished manuscript or a literary agent. Submission guidelines.
Conclusion
Colorado, with its majestic landscapes and trailblazing ethos, prides itself on a great portfolio of literary works that now includes ebooks, audiobooks, magazines, and other novel formats.
Colorado Springs and other cities are home to a myriad of book publishers that cater to authors across diverse genres. Their collective endeavors not only celebrate the state's storied literary past but also affirm its position as a nexus for writers seeking genuine, nurturing, and transformative publishing platforms.
Rafal Reyzer
Hey there, welcome to my blog! I'm a full-time blogger, educator, digital marketer, freelance writer, editor and content manager with 10+ years of experience. I started RafalReyzer.com to provide you with great tools and strategies you can use to achieve freedom from 9 to 5 through online creativity. My site is a one-stop-shop for freelance writers, bloggers, publishers, content enthusiasts who want to be independent, earn more money and create beautiful things. Feel free to
learn more about me here.