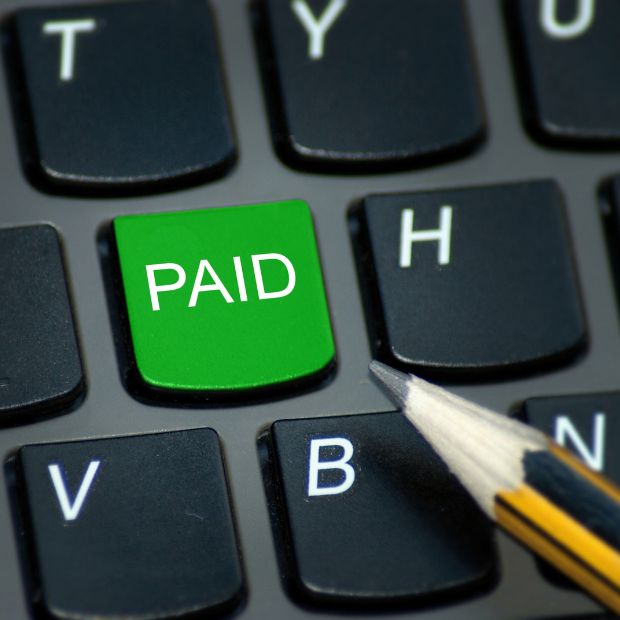 There are so many possibilities for you to get paid to write.
That's right! There are plenty of opportunities out there for writers who want to make money from their craft. In this post, we'll look at different ways to capitalize on your talent and writing skills, and earn money from any location.
So whether you're looking to supplement your income or replace it entirely, be sure to read on!
How Can You Get Paid to Write
There are many ways to get paid for your writing. You can be a freelance writer, ghostwriter, journalist, a content writer, or even a YouTube script writer.
The best way to get started is by finding opportunities that match your skill set and submitting samples of your work.
Once you've found a good fit, the publication will usually give you an idea of what they're looking for in terms of length and style. From there, it's simply a matter of meeting their deadline and collecting your payment once they publish your article.
Looking to get paid for your writing? Here's the basic process:
1. Find (or create) writing opportunities that match your skill set.
2. Send your pitch and submit samples of your work.
3. Fulfill the requirements and meet deadlines.
4. Collect your payment and keep track of your finances.
5. Rinse and repeat!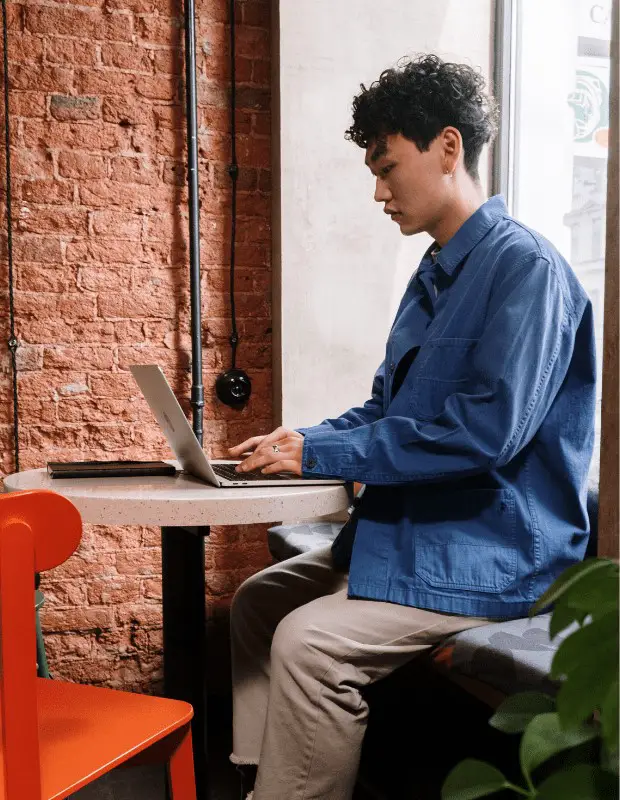 4 Quick Tips to Start Getting Paid as a Writer
If you're a freelance writer, chances are you've wondered how to get paid for your writing at some point.
After all, there are only so many hours in a day, and if you're spending them writing articles or blog posts without getting any compensation, it can be disheartening.
The good news is that there are dozens of ways to get paid as a writer. It just takes a little extra effort on your part. Here are some things you can do to start the ball rolling:
1. Submit your work to blogs, magazines and newspapers
While most publications don't pay their writers upfront, they will provide a byline (your name appearing alongside the article), which can help you build your portfolio attract paying clients.
With the advent of online publishing and advanced copywriting and editing tools (including AI), there are more opportunities now for writers like you.
2. Start a blog
This may seem like an obvious one, but running ads or charging for content on a blog is one of the best ways to make money as a writer.
If done right, blogging can lead to other opportunities, such as speaking engagements or book deals.
3. Get Involved With Copywriting
Copywriting is another great way to make money as a writer. Since most businesses now have websites, the demand for compelling content keeps on rising. In fact, Tech Daily reports that content writing is one of the best ways to make money online.
To attract more traffic to their sites or social media accounts, most businesses need a steady supply of well-written marketing and advertising copies. This helps them in selling their products or services and building their brands.
4. Offer consulting services
Do you have writing expertise in an area that others might find valuable? Why not offer consulting services?
Many consultants charge by the hour and/or project basis instead of per word written. This makes an excellent option for those who want to be compensated more for their time.
No matter what method you choose, remember that it takes dedication and perseverance to succeed as a freelance writer.
But if you're willing to put in the work, you can definitely get paid to write!
Key takeaway: There are many ways to get paid for your writing. It just takes some extra effort to find the right one for you.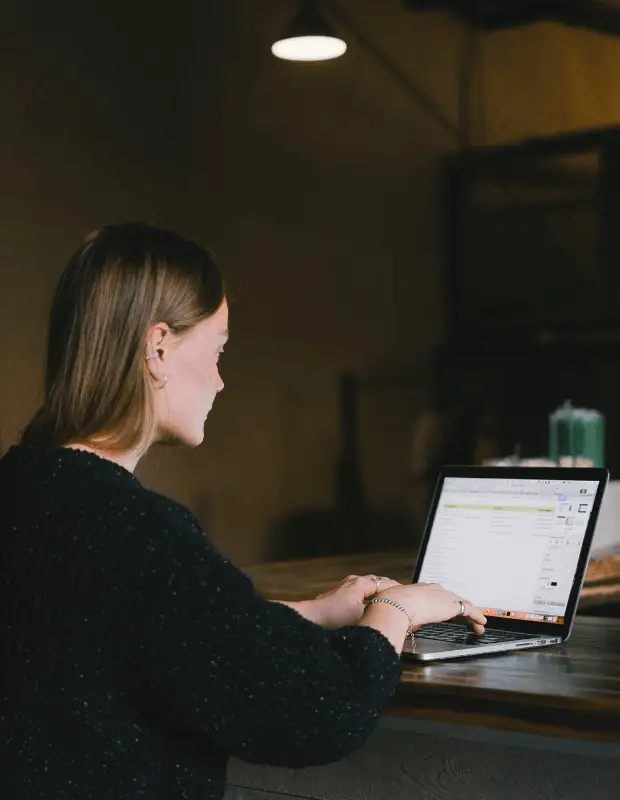 10 Best Ways to Get Paid to Write
Believe it or not, there are more open opportunities now to make a living through writing. There are millions of print and online publishers out there, as well as businesses that need fresh ad copies and blog articles now and then.
If you have a knack for writing and enjoy sharing your knowledge with others, embarking on a career where you get paid to write may be worth considering.
Here are some ways that you can make money through writing:
1. Write Articles for Websites or Blogs
If you enjoy researching and writing about topics that interest you, there are many sites that will pay you to contribute guest posts or articles.
Typically, these businesses will request specific word counts and topics from writers ahead of time. Once your article is published on their site, they'll pay you an agreed-upon fee based on the number of words in your piece.
You can even start your own blog that might bring you a steady income. This is the voice of experience talking.
Blogging requires dedication and consistency. It might take some time for your blog to gain momentum before you see much income, but it is absolutely possible.
The first step to starting a blog is picking your niche. This is the topic you'll write about. It's good to be specific.
Next, you need to pick your domain, design your blog, and get it all set up. There are a ton of great resources out there to help you with this.
Once you establish your blog, remember to post regularly, promote your posts on social media, and engage with your readers. No blog has ever been an overnight success, but you can make good money from blogging with a bit of time and consistency.
2. Create Content for Brands
Businesses large and small, often need help to create interesting written content (such as blog posts, email newsletters, social media posts, etc.).
This is where talented writers can really shine by crafting engaging copy that helps promote a brand's products or services appealingly.
If you decide to go this route, do your research beforehand. Familiarize yourself with the writing samples and content of your client, so you can match its tone and blend in your work with their existing content.
In most cases, companies will either hire freelancers actively to produce this type of content or pay one-time fees per project.
3. Self-Publish a Book
If you've always dreamed of seeing your name in print, self-publishing may be the way to go.
These days, it's easier than ever to create and sell an eBook through platforms like Amazon Kindle Direct Publishing (KDP) or Apple Books.
However, remember that even if you use a free service, such as Amazon's KDP, you still need to spend money on editing, cover design, marketing, and advertising.
The hope is that you would make money from your book sales, but there are no guarantees. But if you play your cards right, it's possible to turn a profit from your self-published book.
While you won't earn as much money per sale as you would if you went the traditional publishing route, self-publishing offers some distinct advantages, like complete creative control over your work.
Plus, once your book becomes available for purchase online, it can generate royalties for years to come. Or, if it becomes a hit, you might see it in printed form someday, or even in movies!
4. Get Paid to Speak
Are you a dynamic speaker with valuable insights to share?
If so, there are many opportunities out there for giving lectures or leading workshops/seminars on topics that interest you.
Not only can this be a great way to build up your credentials in your field, but businesses will also pay handsomely for speaking engagements (often several hundred dollars or more per event).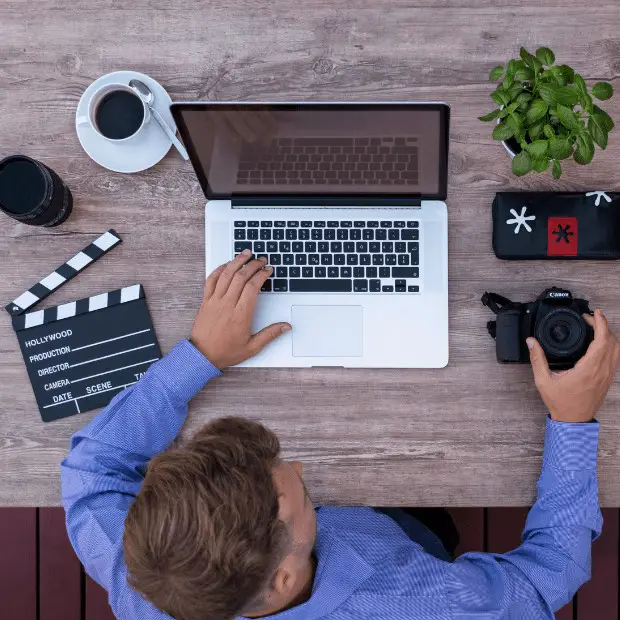 5. Write Scripts for Video Creators
If you have a knowledge of scriptwriting's technicalities, you can make money by partnering with a video creator.
It is common for video creators to have great screen presence, but not-so-great writing skills. So, there are plenty of gigs you can get in this field.
Video content is becoming more and more popular, so now is a great time to get your foot in the door and add some script-writing experience to your resume. Producers, directors, and content providers often post scriptwriting gigs on job platforms.
You can also reach out to some content creators whose work you enjoy. See if they could use a hand with scriptwriting.
6. Write Show Notes for Podcasts
The best podcast episodes may sound like casual, free-flowing conversations. But what you don't see or hear is the hours of preparation and planning the hosts do before hitting the record button.
Every writer and creative professional deserves to get paid and there's no reason you can't.
You can find work writing show notes on job boards, or send cold pitches out to podcasters you would like to work with as a freelance writer.
7. Produce Content for Local Businesses
Maybe a local business could use your help with occasional blog posts and copies for their website or informational materials like brochures and pamphlets.
By the way, while talking to local business owners about their online content, don't forget to offer the other services you can provide as well.
If you need a list of local businesses, consider joining your local chamber of commerce. Their events can be an effective way to network with other local business owners.
8. Ghostwrite Online Content
On average, a ghostwriter can make between $10,000 – $50,000+ for a nonfiction book or memoir.
For blog posts or articles, ghostwriters can easily earn between $150 – $500+. Rates vary based on word count, the writer's ability, the client's goals, and budget.
When you see a byline on an online article or blog post, there's a pretty good chance that the named author didn't actually write that content. Ghostwriting is not just for celebrity autobiographies. A lot of blogs and websites hire ghostwriters, too.
If you're okay with taking home the paycheck but not seeing your name on the byline, seek ghostwriting gigs. Just don't do it covered in a white blanket with eye holes (LOL).
9. Write Video Game Guidebooks
Streaming your gameplay isn't the only way for gamers to make money online. If you know a video game inside and out, consider writing a guidebook for it and selling it as a PDF.
Also, making video game guides on platforms such as YouTube is another way you can earn money from gaming. Video game players seek guides for several reasons, including:
To see if a game is interesting
To learn how to play
To get advanced gaming tips
To hear the latest gaming news
To be entertained
To socialize with other players
If you don't want to handle the logistics of selling your own product, you can always write freelance articles and guides for video game websites and magazines.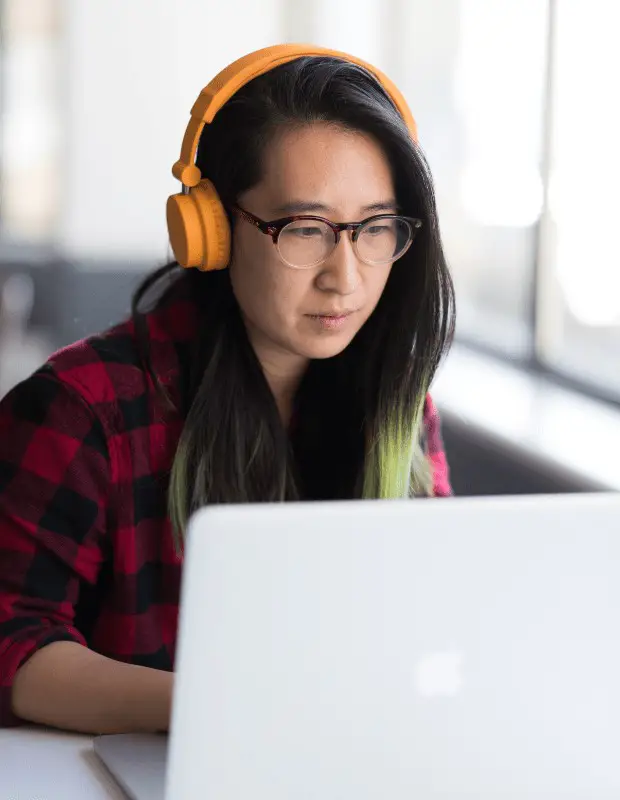 10. Transcribe Documents
Transcribing is a flexible type of work that pays very well once you have some quality pieces in your portfolio.
High-paying transcription jobs often require experience, special equipment, and specialized medical or legal knowledge.
The amount of money you make through transcribing depends on how many hours you are prepared to work, your typing speed, accuracy, experience, and work availability.
A beginner transcriber can expect to earn $10 per hour, while an experienced one can earn up to $22 per hour.
Here are three reputable transcribing sites to learn more:
If any of these options sound appealing to you and fit well with your strengths and interests, don't hesitate to try them!
With hard work and dedication, you could soon get paid very well doing something that you love.
Key takeaway: There are many ways to get paid to write, including writing articles, creating content for brands, self-publishing books, and giving lectures.
Write and Get Paid Instantly
With a little effort, you can start earning money right away. Here are two ways to get started as a paid writing professional:
1. Find an Online Platform that Suits Your Needs and Skills
There are many sites out there, so take some time to browse and see which one would be the best fit for you. Some popular options include Fiverr, Upwork, and Freelancer.com.
Here are some tips on how to get started on online platforms:
Create a strong profile – When creating your profile on these websites, highlight any relevant skills or experience you have in order to attract potential clients.
Start bidding or applying for jobs – Once you've found a few jobs that interest you, reach out and send in a proposal.
Be professional – Remember, this is still work, even though you are doing it remotely. Make sure you communicate well with clients and deliver quality products/services on time.
Get paid – After all your hard work has been completed, don't forget to collect payment from the client.
If you follow these steps, you can start earning money as a writer in no time!
2. Pitch to Companies Directly
If you have a specific company or client in mind that you would like to write for, you can bypass the online platforms altogether and reach out to them directly.
This method requires a little more effort, as you will need to do your own research and craft a custom pitch specifically for that company.
However, it can be well worth it, as landing just one direct writing gig can often lead to repeat work down the road.
Here are some tips on how to go through the process:
Do your research – Learn about your potential target companies and what type of content they publish.
Find the right contract – Most likely, this will be an editor or marketing manager position.
Write a great pitch –  Focus on why YOU are the best person for the job. Include links to samples of your previous work.
Follow up – Wait a few days, then follow up with a brief email.
Get paid – If everything goes as planned, you should receive payment soon after completion.
Now get started in making money from writing! These methods are just a few of many possibilities. Don't be afraid to explore and find what best suits you.
With a little effort, you can start earning an income from your writing today.
Key takeaway: There are many ways for you to get paid to write, whether it's through online platforms or by directly pitching to companies.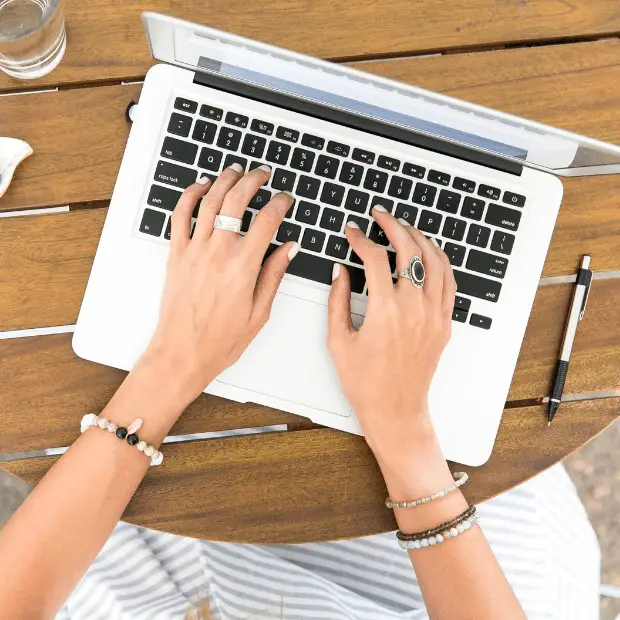 FAQs on Getting Paid to Write:
1. How can I get paid to write?
One option is to find freelance writing gigs through online job boards or by cold-pitching companies directly.
Another route is to start your own blog and offer free content to attract attention from potential customers who may pay for your services.
Finally, you could also consider teaching writing courses either online or in person, which can provide another income stream while also helping others improve their writing skills.
2. What websites will pay you to write?
Websites that will pay you to write include:
Medium.com
Upwork.com
Textbroker.com
The Content Authority
3. What should I write about?
Creative writing a personal narrative. Write a story about something fun or exciting that you've done.
A Fable. Have you ever read any of Aesop's fables?
An Alliteration Poem. Create an alliteration poem, meaning, a poem where the first sound in every line is repeated over and over again.
A Cinquain Poem.
4. How can I make $100 a day online?
If you're interested in earning money online in your spare time, check out these 10 ways you can earn $100 or more per day:
Google Adsense
Text Links
Affiliate Marketing
Display Ads (AdSense, Ezoic, AdThrive, Mediavine)
 SEO Consultant Jobs
 Amazon Kindle eBook Publishing. (No Experience Required.)
ComicBookPlus
The People's Friend Fiction Special
Fiction Attic Press
Flash Fiction Online
SmokeLong Quarterly
5. How can I make $500 fast without a job?
Go through your clothes and look for anything you no longer wear. Go to the nearest thrift store in your area and sell your unwanted items.
Sign up for paid survey websites like Swagbucks or Survey Junkie, where you can earn money by taking surveys online.
6. What are the highest-paying freelance writing jobs?
Here is a list of high-paying websites that offer paid writing gigs:
Listverse: You get as much as $100 per accepted article on Listverse, which will be published on Litsense's platform called ZIFZO.
Toptenz: Your work should also have at least 1,500 words and you can submit it via email too or use their online submission form. This is only for U.S. writers, though!
Cracked: Humor Website & Magazine Writers (Comedic)
7. Does WordPress pay you?
You can make money with your WordPress blog by showing ads, selling products (e.g., ebooks, courses), and offering services (like coaching or consulting).
There are a few ways to do this sustainably that doesn't put all the financial pressure on yourself as the sole contributor.
A growing number of websites are looking for talented writers who have fresh ideas. For example, it could be about food and healthy diets. Perhaps you could write recipes or some tips & tricks articles regarding cooking methods, etc.
8. Can I write about my life and get paid?
It is possible to get paid for writing about your life, though it may not be easy. Many publications are interested in stories about real people and their experiences, so if you have an interesting story to tell, there may be a market for it.
To increase your chances of getting published and getting paid, consider targeting specific magazines or websites that focus on personal narratives.
When pitching your story idea, include information about any unique perspective or insight you can offer readers.
If you have little experience as a writer, try submitting articles or essays to smaller publications first. Once you've built up a body of work, you can approach bigger outlets with confidence.
9. Where can I write and get paid instantly?
There are many websites where you can write and get paid instantly. However, it is important to note that not all these sites may be reputable or offer good pay.
It is always best to research a site before writing for them to make sure you are getting a fair deal.
Some popular places to write and get paid immediately include:
Examiner
HireWriters
TextBroker
iWriter
Constant Content
Conclusion
Whether you're looking for a little extra income or to make a living primarily through writing, there's an option on this list for you.
So what are you waiting for? Start writing and making money today!
You can find writing gigs on freelance job boards, or reach out to companies and businesses that may need content writers. There are also online platforms that allow you to write and get paid instantly for your work.
And if you're looking for ways to get paid through writing articles or essays, or you're a teen looking for your first writing job, there are several options available for you as well.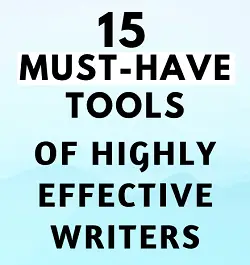 Free resource: Download your free PDF and learn about the top tools used by freelance writers.
Download here
Rafal Reyzer
Hey there, welcome to my blog! I'm a full-time blogger, educator, digital marketer, freelance writer, editor and content manager with 10+ years of experience. I started RafalReyzer.com to provide you with great tools and strategies you can use to achieve freedom from 9 to 5 through online creativity. My site is a one-stop-shop for freelance writers, bloggers, publishers, content enthusiasts who want to be independent, earn more money and create beautiful things. Feel free to
learn more about me here.