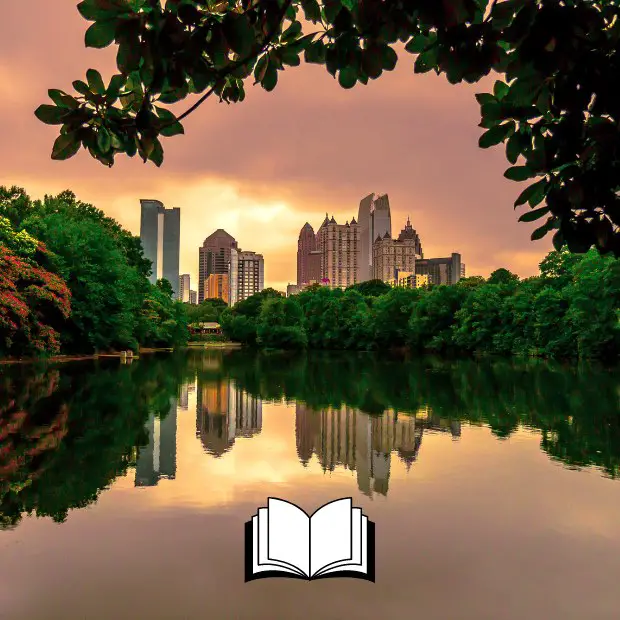 Are you looking for notable book publishers in Atlanta? You're in the right spot.
The Big Peach has a rich literary history. Famous authors such as Margaret Mitchell, Alice Walker, Pearl Cleage, and Tayari Jones have called this city home. In addition, bookshops like A Cappella Books, Charis Books and More, and Eagle Eye Book Shop regularly hold author events, readings, and community gatherings. If you're an author, literary agent, or simply a curious reader, be sure to check out the publishers listed below who continue to carry on Atlanta's literary tradition.
Here are the top book publishers in Atlanta, Georgia, USA: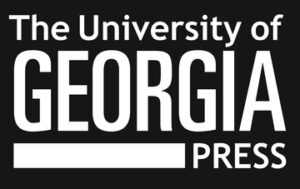 The University of Georgia Press is undoubtedly one of the top book publishers in Atlanta, GA. Since its founding in 1936, the press has proven time and time again its commitment to enhancing research and literary standards. As the oldest and largest publisher in the state, it publishes between 60-70 new books a year, embracing diverse scholarly subjects, creative literature, poetry, and regional themes related to Georgia and the broader southeastern states. The Press's publishing program is distinctively multifaceted, ranging from scholarly works in areas like American history, religion, politics, global issues, and environmental studies to award-winning literary works and regional books about the state's cultural and natural heritage. Submission guidelines.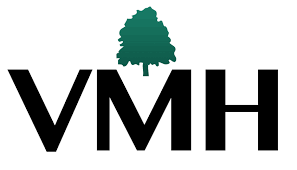 VMH Publishing is known for its intellectual excellence and pursuit of literary brilliance. With an ethos focused on nurturing the creative genius in each author, the company stands out for its dedicated team of visionary editors, designers, and marketers who collaborate closely with writers. VMH prides itself on its meticulous attention to quality, spanning all aspects of book creation, from editing to cover design, printing, and distribution, ensuring that every piece withstands the test of time. The catalog at VMH Publishing contains many genres, catering to a diverse reader base by offering everything from mysteries and romances to non-fiction, self-help, and fantasy. The company's approach to author empowerment is a core principle, offering guidance, support, and promotion to help authors realize their full potential. Submission guidelines.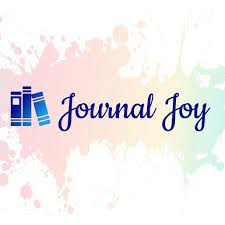 Journal Joy Publishing is a vibrant publishing house with a special focus on engaging children in the joy of reading. They stand apart in their commitment to author success, offering a comprehensive suite of services including editing, formatting, cover design, ghostwriting, marketing, and even website design. With a unique promise of 100% royalties to their authors, Journal Joy works closely to make the dream of publishing a reality for those who partner with them. Their roster boasts a diverse array of authors from various locations, reflecting a broad spectrum of voices. From Chandler King in Georgia to Salisha Shears in New York, the talent within Journal Joy's fold is evident. The company's dedication to nurturing and promoting these voices, coupled with their comprehensive support for parenting illustrates a dynamic and author-centric approach that sets them apart in the children's literature market. Submission guidelines.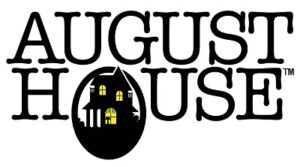 August House Publishers has been a prominent name in children's literature for over thirty years, specializing in the curation and publication of picture books, story collections, and resource books from the world's great oral traditions. Based in Atlanta, Georgia, their selection emphasizes diversity, including folktales that have endured through generations, and educational resources correlated to Common Core Standards for young readers. Alongside their award-winning publications, they also offer submission opportunities for authors interested in folktales, stories from diverse cultures, parenting, graphic novels, and storytelling resources. With a team led by CEO Steve Floyd and a focus on quality and cultural richness, August House created a niche for itself by fostering storytelling and learning. Submission guidelines.

Peachtree Publishers, headquartered in Atlanta, Georgia, is a well-known trade book publisher with a focus on children's and women's fiction and literature. Established in 1977, the company originally emphasized works by Southern writers in adult fiction and humor, achieving national recognition with several best-sellers. In recent years, Peachtree has expanded its offerings to include a wide range of children's books, such as board books, picture books, and middle-grade and young-adult fiction and nonfiction. Their catalog celebrates diversity, education, entertainment, and themes that encourage and endure. Peachtree continues to offer a rich variety of formats and categories, including hardcover, paperback, ebooks, audiobooks, and a wide range of subjects and themes, from animals and history to diversity, health, LGBTQIA+ representation, and STEM. Submission guidelines.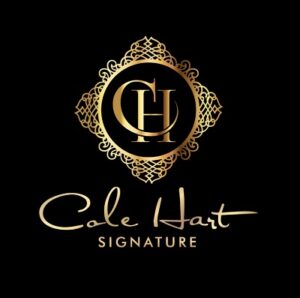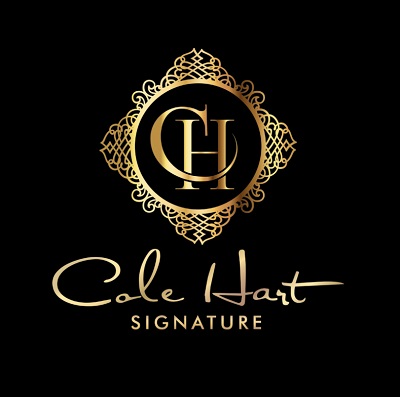 Cole Hart Signature Books is a pioneering publishing company specializing in African-American romance novels. Founded by bestselling author Cole Hart, who rose from challenging beginnings to become a major figure in African-American urban fiction, the company emphasizes unique narratives. Cole Hart's journey, from a difficult childhood and time in prison to becoming the CEO of a premier publishing company, reflects his determination and creative spark. The company's mission is to elevate emerging writers, promote diversity, and make significant contributions to the African-American literary tradition. With hundreds of novels produced and millions of eBooks sold, Cole Hart Signature has transformed aspiring writers into household names and become a leading force in the genre. In addition to its traditional publishing side, the company offers a community platform for authors. Submission guidelines.

Royalty Publishing House is a dynamic platform that offers readers access to engaging urban novels, with a particular focus on the dramatic and emotional narratives that resonate with a broad audience. Their online platform showcases titles under various sections such as "Royal Novels," "Coming Soon," "Readers' Choice," and "Royal Deals," reflecting their diverse and exciting catalog of works. Their commitment to a "Royal Reading Experience" emphasizes a luxurious and immersive reading journey for their audience. An example of the talent they promote is author Prenisha Aja, a 28-year-old writer from Conroe, Texas, who has turned her passion for writing into a thriving career. Prenisha's journey from jotting down her life stories to self-publishing her debut novel "A Bitter Love" highlights the opportunities that Royalty Publishing House creates for emerging authors. Alongside their new releases, they also feature books like "Hooked On His Thuggish Ways," a tale of love, loss, and transformation that underscores the compelling storytelling that defines the company. Submission guidelines (N/A).

Allwrite Publishing, headquartered in Atlanta, Georgia, is a versatile publisher with roots dating back to 1996. Initially founded as a creator of print and marketing assets, the company launched a magazine for singles in 1997 and expanded into book publishing in 2003. Allwrite has grown to encompass two main divisions: Publishing, through which it offers printed and electronic reading material, including books; and Advertising, where it provides marketing and branding services to individuals and businesses seeking to enhance their image and increase sales. In addition to its publishing activities, Allwrite maintains a strong presence in the advertising industry, offering specialized promotional insights, consultations, written plans, print media, and comprehensive corporate identity packages. The company is known for its openness to manuscript submissions, accepting queries and proposals from both agents and authors during specific periods of the year. Submission guidelines.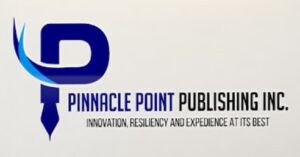 Pinnacle Point Publishing Inc., located in Atlanta, Georgia, is an ambitious book publishing company with a robust offering of services and events designed to equip aspiring authors. Their focus on educating and empowering writers is evident in their regular workshops, such as the "Write Publish & Profit Inner Circle Event," where participants learn skills and techniques to publish professionally. Pinnacle Point Publishing's dedication to helping others succeed extends to personalized one-on-one guidance, tailored consultations, and step-by-step roadmaps to create a successful book even for those without prior writing experience. The company's reputation is bolstered by heartfelt testimonials from satisfied clients, many of whom commend the dedication and motivational guidance of Bestselling Author Brandon L. Draper. Submission guidelines (N/A).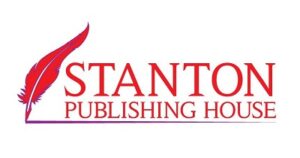 Stanton Publishing House (SPH) is a prominent player in the publishing industry with over 20 years of experience in turning both published and aspiring writers' dreams into reality. The staff at SPH specializes in transforming manuscripts into best-selling literary works, providing a comprehensive suite of services tailored to support authors at every stage of the publishing process. SPH's dedicated team includes writers, producers, directors, authors, news contributors, editors, and more, all committed to the success of each project. From the very first day, SPH's guiding principle has been to publish positive and inspiring material, and the company prides itself on building trusting relationships with its clients and global partners. Each author is paired with an assigned Project Coordinator who understands the intricacies of the publishing process and guides them step by step. The company's founders and team, comprised of industry experts who have achieved success in various fields, maintain a firm belief in giving authors control over their work. Submission guidelines.
Final Thoughts
Atlanta's publishing scene also includes the Atlanta Journal-Constitution, a major daily newspaper, and many bookstores that sell general trade books. Atlanta has a thriving literary scene thanks to universities like Emory, events like the AJC Decatur Book Festival, and community organizations such as the Atlanta Writers Club, which often hosts special events. These book publishers in Atlanta play a critical role in maintaining the city's prominent position in the literary world. If you want to publish your first novel, reach out to the organizations mentioned above, and learn more about their offers.
Rafal Reyzer
Hey there, welcome to my blog! I'm a full-time blogger, educator, digital marketer, freelance writer, editor and content manager with 10+ years of experience. I started RafalReyzer.com to provide you with great tools and strategies you can use to achieve freedom from 9 to 5 through online creativity. My site is a one-stop-shop for freelance writers, bloggers, publishers, content enthusiasts who want to be independent, earn more money and create beautiful things. Feel free to
learn more about me here.