Hiring quality talent online is the new norm. This is especially so for businesses in need of brilliant content creators.
Looking for a platform that bridges the gap between skilled content writers and businesses seeking top-notch articles? Enter Constant Content. This platform offers both bespoke articles tailored to your specific needs and ready-made pieces for quick purchase. The unique feature? You can pinpoint a writer well-versed in your business niche. And for writers, it's not just a place to showcase talent but also an avenue to earn. But here's the million-dollar question: Is Constant Content genuinely legit? Given the plethora of platforms with shaky reputations, it's crucial to discern. Dive in as we dissect Constant Content, its offerings, and its credibility.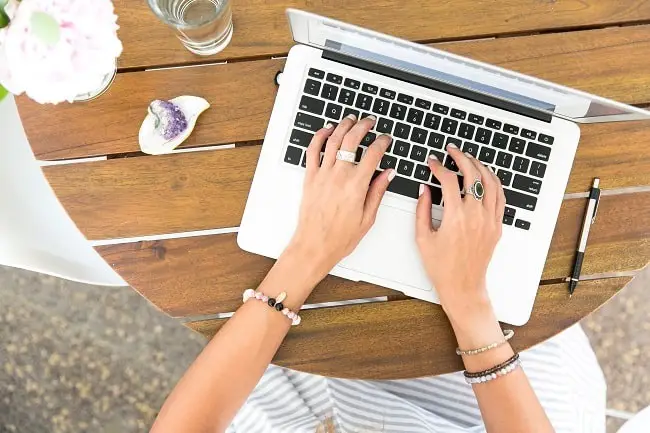 How Does Constant Content Work for Content Writers?
The platform puts content writers through a rigorous application process to ensure they hire only the best writers. These writers have experience in various writing niches, offering employers a wide range of options to choose from. As a content writer, you need to undergo a 3-step registration process to get approved.
Fill out a form that requires your name, email, address, username, and password.
To test how competent you are with grammar and context, you must complete a short quiz with about six or seven questions.
Lastly, submit a 100- to 250-word writing sample on a given topic.
Constant Content's team of editors will check the article you submit. If it meets their writing standard, your application will be approved. You most likely won't receive a mail notifying you of approval or rejection. Try to log in using the password and email you created after one week. You will be notified of your status when you attempt to.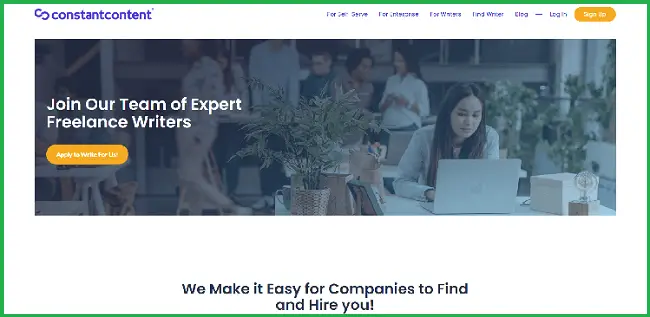 Is Becoming a Constant Content Writer a Good Idea?
So, if you are a content writer, what is your area of specialization? Note that it gives you an edge when creating articles for sale on the website, even though Constant Content does not limit you to it. If you can competently write original articles for other niches, you can sell them too. Constant Content has a remarkable feature that makes it stand out as a freelance website among its peers; purchasing ready-made articles. As a writer, submitting articles to your writer's catalog puts them for sale. Potential employers can contact you with their requirements while you state your price. Eventually, you get 65% of what the employer paid, while the rest is the website's commission. And yes, becoming a writer on the platform puts you in a competitive environment, but it's worth trying.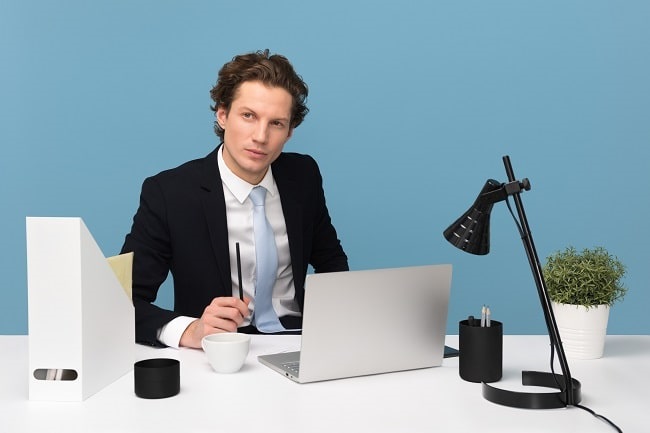 What's In It for Would-be Employers?
Potential employers can easily search Constant Content's database to find ready-made articles that suit the current needs of their business. Articles submitted for sale by a writer on the platform undergo strict editorial control. They are edited and checked for plagiarism using Copyscape. They also need to be SEO-friendly. Employers can search for a specific writer for their business or post a job description on the website for custom-made articles as well. In effect, it affords them the convenience and flexibility of having multiple writers contact wherein they can pick the best candidate for the job.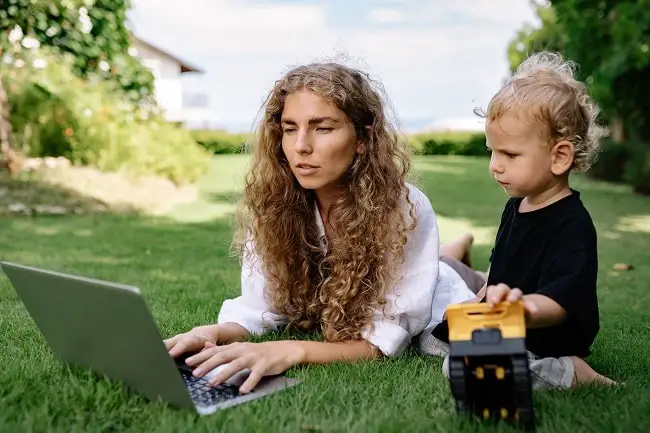 What Kind of Content Can I Create on Constant Content?
You can write almost anything. Just make sure that what you write will sell. Articles on finance, marketing, and How-Tos are easier to sell, especially when you use a focus keyword that makes them easy to find. As a freelance writer, you don't only have the flexibility to work anytime and anywhere, but the freedom to pick topics you know so well. The following are projects you can work on:
Ebooks
Blog posts
Listicles
Copywriting
Product descriptions
Scriptwriting
Tech articles
Landing page content
White papers
Before you write any article for sale, ask yourself, 'Will any business need this and want to buy it?' To get started, you might want to visit the Writing Ideas section to view recently sold articles. It might give you an idea of what kind of articles to write.
Is Constant Content Legit?
Yes, Constant Content is legit. It has a pretty impeccable reputation among content mills. It does not sell articles without the knowledge of the writer, nor does it strip you of access to the content you submit.
Constant Content Pros:
1. Content Writers Get to Set Their Price
Whether you are selling an article or charging for creating a custom-made one, you get to set your prices. Some writers charge as much as $30 – $50 for a 500-word article. This way, the time invested in creating the article and time spent waiting for it to sell is not lost.
2. You Can Become a Better Writer
They have a strict editorial process that includes enforcing stringent formatting and grammar rules. These could help you become a better writer.
3. Accounts Don't Get Shut Down For No Reason
Unlike some other content markets, writers' accounts do not get shut down for flimsy or no reason. Before a writer loses his account, he must have committed some serious offense. These may include bypassing Constant Content's system to deal with a client or refusing to improve writing after repeated corrections.
4. Variety of Projects to Work On
There is a wide range of projects to work on. You are not limited to one writing niche.
5. Timely Payouts
Once your articles are sold or a client pays, your fees accumulate and you get paid the first week of the start of a new month. There are no delays with this.
Constant Content Cons:
1. Strict Editorial Standards
They have a very strict yet somewhat vague editorial process that discourages a lot of writers. Such standards promise to make it easier for writers to sell their articles at higher prices, but this is not always the case.
2. Review Time is Abysmally Slow
Reviewing articles submitted can take 3 to 5 days or more, depending on how many edits you need to do. You do not get any extra pay to edit, reformat, and revise written content. There are content sites that take way less time, say at most 48 hours.
3. Sale Uncertainties
Some articles take weeks to sell while others take months. You never know when what will sell. Also, most of the recent sales are articles sold for really cheap. After the service fee is deducted from your pay, you will probably have too little left.
4. Vague Editorial Feedback
Sometimes, editors give vague feedback that makes editing the article difficult because you can't tell what exactly you need to do.
5. The Percentage Deduction is Too High
Constant Content receives 35% of whatever you make from a project. If you sell an article for $100, you will receive $65, while Constant Content takes $35. This deducted fee is for hosting the site, editing, and marketing.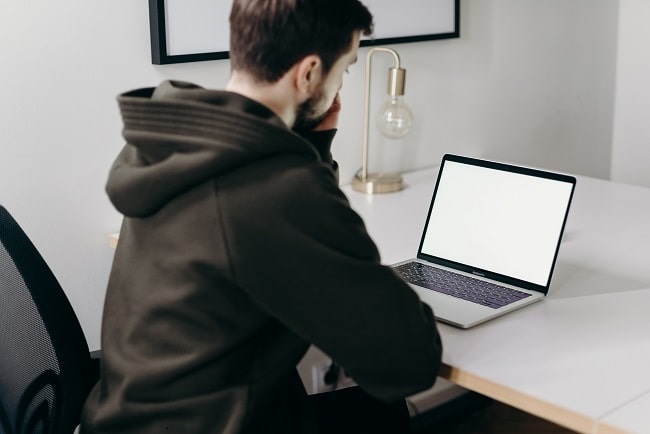 Is Constant Content Worth It For Freelancers?
Yes, it is. More online businesses have been created since the start of the pandemic than in prior years. This caused an increased demand for content writers. No business can survive without high-quality content that puts it on the map. Hence, whether you are a writer or potential content buyer, you can find what you need on Constant Content. It is a great place to get part-time income as a writer but won't help you get rich quickly. Just make sure you deliver quality content worth the rate you state. They now have better editors that make work easier for writers as well. Content buyers can get Full Rights to licensed articles they can edit and claim with ease.
Alternatives To Constant Content
The following are alternative online platforms where you can earn money by selling content:
Crowd Content – a first choice.
Content-Gather – very hostile to recycled articles but legit.
Conclusion
So, there you go, a thorough review of Constant Content. I hope that you have found it useful and that it will help you decide whether to join or stay out. Next up, you may want to explore a list of the top bookkeeping tools for freelancers.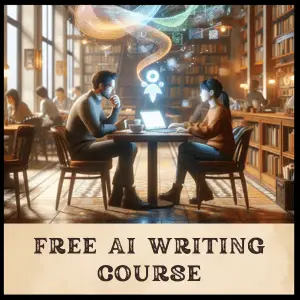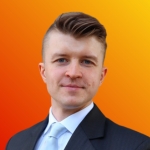 Rafal Reyzer
Hey there, welcome to my blog! I'm a full-time blogger, educator, digital marketer, freelance writer, editor, and content manager with 10+ years of experience. I started RafalReyzer.com to provide you with great tools and strategies you can use to become a proficient writer and achieve freedom through online creativity. My site is a one-stop shop for freelance writers, bloggers, publishers, and content enthusiasts who want to be independent, earn more money, and create beautiful things. Dive into my journey here, and don't miss out on my free 60-minute AI writing online course.