"A writer is someone for whom writing is more difficult than it is for other people." – Thomas Mann
If this resonates with you, I'd first say "hello, fellow writer!"
If you're a freelance writer, you have probably heard about freelance writing forums.
Writing forums represent online communities where writers connect. Members can also look for jobs, attend workshops, learn writing techniques, and much more.
I suppose that you're looking to join a thriving forum, I will tell you about the best freelance writing forums worth checking.
First, let's look at the many advantages of signing up (most of them are free!)
How You Can Best Take Advantage of a Writing Forum:
1. Find Writing Jobs and Share your Portfolio
Getting the first project may be a tad difficult for neophyte freelancers. Writing forums can help you in this situation, as some open a path for you to get your portfolio out there.
A winning portfolio can get one or both of your feet inside doors of opportunity.
Include articles, blogs, essays, etc. that you have written in the past to showcase your writing skills. Your portfolio would reveal your strengths and competence to impress potential clients.
You could also choose a niche to write on. This is great for clients who are looking for content based on that field. For example, you could become a medical technical writer and write for a pharmaceutical company.
I'd suggest you do a demand-and-supply analysis and choose your niche carefully. This is because not all fields would have a high demand for content.
2. Connect to Freelance Websites You Probably Haven't Heard Before
Various freelance writing forums have direct links to significant freelance websites. You may have never heard of such websites, but they could land you your first freelance job!
Many freelancers explore as many opportunities as possible. This is why they opted to join several online forums.
The best part is there are many of these sites that offer better opportunities than other popular websites from time to time.
3. Meet Like-minded People and Improve Accountability
Thousands of writers all over the world are a part of writing forums. Therefore, it's a great place to meet people who are in the same profession as you.
Writing forums can provide a brilliant opportunity for you to network and search for career prospects.
4. Get Tips and Writing Techniques
We all know about writer's block, where you freeze and don't know what to write next. Freelance writing forums can often come to your rescue in such a case.
You can discuss your project with a like-minded writer and get tips on how you should proceed.
You can also pick up learning techniques and other writing hacks from such freelance writing forums.
By stating the various pros of joining freelance writing forums, I hope I've motivated you to join one. Next, let's see which are the top ones you should consider signing up with.
12 Freelance Writing Forums You Should Consider Joining:
This is a community of over 1500+ writers where you could find avenues to grow your income. The Den launched back in 2011 and since then; it has accumulated over 80,000 forum posts.
Carol Tice, the founder herself, has answered over 10,000 questions asked in the forum. The community has an active support forum, writing training, a job board, and more!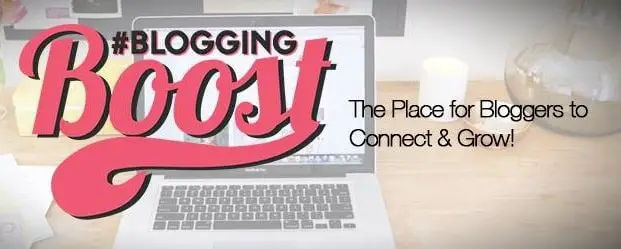 This is a private Facebook group with over 32.9K members. Here, you'll get wonderful chances to connect with fellow bloggers!
You can share posts, learn about blogging in-depth, and get tips and tricks to grow your venture through high-quality content.
To join the group, you'd have to answer 3 quick and easy questions. Visit the group to learn more.
With over 24.5K members, this Facebook community is a hub for bloggers, businesspeople, and creative writers.
In case you're not looking to actively take part, yet still, leverage writing resources from experts, this community is for you.
The forum keeps you updated on the recent events in the writing world and is free to join.
This forum by Alina Bradford with close to 7.5K members, lives by its name. That is, no fluff, no-nonsense.
It's a group for writing tips, lending support, and hosting curated job content. This forum offers a volunteer mentorship program to help budding writers hone their skills. Please note, this group is not for fiction writers.

This forum by Self-Publishing School provides an opportunity for writers to connect in one commonplace. The goal is to bring a strong writer out of every member.
In this group with 31.1K+ members, you can share your thoughts and gather ideas in return. You can post requests and give back to the community by helping other writers.
Be mindful that this is not a self-promotion group. It's like an open field where every writer can grow and find their place under the sun.
This LinkedIn group of over 55K members is a freelance writing forum. Here you can avail yourself of support, tips, and advice for writing.
If you're a freelance writer, know that it's a great place for work and networking opportunities. With several experienced writers on its roster, you can get answers to your questions and find the support you need.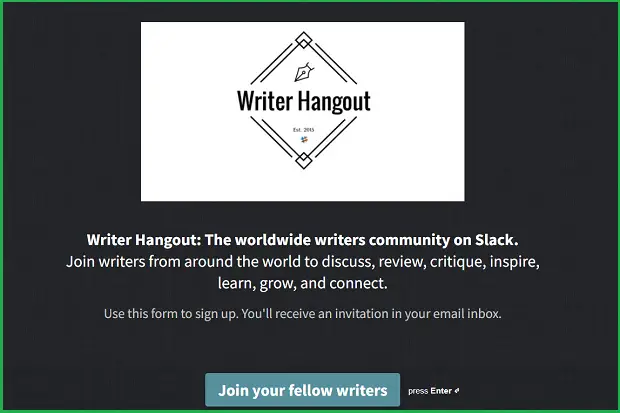 Powered by Typeform, this is a worldwide writer's community. Here, you can connect with writers across the world for friendly interactions that foster mutual professional growth.
You can also discuss, inspire, review, and provide constructive feedback to other writers, and vice versa.
For writing support, you can choose between fiction, non-fiction, or others. You will also find writing resources and tips, find project help, critiques, and meet other writers.
With close to 18.4K members, this growing community is both for beginners and experienced digital nomads. It is also for remote workers to come together to support one another and deliver value.
The goal is to help one another in their modern nomadic lifestyle and remote work in whatever way possible. If you're a freelance writer who is a digital nomad, this community is for you.
If you are interested in copywriting, and the art of persuasion and mind control, this is the group to find like-minded writers.
With already over 38K members, this forum is still open to those who are interested, with no fee at all. Join this group of writing professionals to discuss the finer points of the art of writing.
Also called FLX, this group will help you make money out of your writing business. This is a community where multiple writing professionals come together for knowledge-sharing.
This includes journalists, social media messengers, bloggers, business writers, and others. Freelancers can find support and encouragement from experienced writers here.
This is an online community for beginner to pro writers. Absolute Writer is available 24×7, which is expedient for newbie writers who are seeking answers to their queries.
It offers technical, publishing, and grammar advice. It also has a specialized forum for novelists, short-fiction authors, screenwriters, and others.
This group is a freelance writer's special friend for interesting reasons. They host several valuable articles along with their special "how to pitch" section.
While they have a paid membership forum, there is also a free forum where you can post without the benefit of being a paying member. If you're looking for a group where writers hang out for social and international exposure, this forum is for you.
Which freelance writing forum are you a part of? How has it added to your writing experience?
Rafal Reyzer
Hey there, welcome to my blog! I'm a full-time blogger, educator, digital marketer, freelance writer, editor and content manager with 10+ years of experience. I started RafalReyzer.com to provide you with great tools and strategies you can use to achieve freedom from 9 to 5 through online creativity. My site is a one-stop-shop for freelance writers, bloggers, publishers, content enthusiasts who want to be independent, earn more money and create beautiful things. Feel free to
learn more about me here.