Think freelance writing isn't a real career? Think again.
Despite common misconceptions, countless individuals globally have turned freelance writing into a full-time endeavor. The allure? Flexibility, autonomy, and the opportunity to pursue passions like travel or spending time with loved ones. If you're considering diving into the world of freelance writing, you're in for an exciting journey. Let's delve into how you can kickstart your freelance writing career.
Advantages of being a freelance writer:
A freelance writer creates mostly text-based content, such as articles, blogs, e-books, marketing communications, and more for clients or his or her venture.
Some of the advantages of being a freelance writer are:
You can serve as many clients as you can handle at a time.
Have the flexibility to write on a broad assortment of topics to meet each client's specific requirements.
Not being confined to an office space. You may pick a hammock on a sandy beach or a cottage in the mountains. Even your local coffee shop can become a writing hub.
You become your boss in this profession and spare yourself from the grind of a daily commute.
Find success without prior experience or extensive knowledge in a particular field. The key is keeping yourself updated on various affairs and issues through reading.
Once you establish yourself in the biz, you get more freedom to choose your clients too.
You get to expand your portfolio and track record every time you complete a project, making you more attractive to high-profile clients.
Now, without further delay, let's get to the main section of our discussion.
How to Get into Freelance Writing
Here are 10 practical tips or steps to spearhead your career as a freelance writer:
1. Write sample articles
Writing sample articles should be the first step you take to jumpstart your freelance writing career. This exercise will not only sharpen your writing abilities but will challenge and train you to cover a wide assortment of topics. These samples will not go to waste as you can add them to your portfolio. An ever-growing portfolio is not only useful for pitching your content to potential clients, but it could also help you land freelancing jobs.
2. Hone your writing skills
One of your first orders of business to become a good freelance writer is to sharpen your writing skills and abilities. Whether you are just writing samples to build your portfolio or are serving a client's requirements, good writing is essential in all of them. Besides eliminating grammatical errors and simplifying composition, your focus should be on writing content that is understandable to everybody. Writing short, easy-to-read sentences in small paragraphs enables skimming, which could seal the deal. Simple, everyday words are always preferable to words that would make your readers scamper to grab a dictionary.
3. Discover your writing niche
You may be comfortable writing on various topics, but it is equally important to find your writing niche. This means having a certain domain of expertise. Would you like to be a travel writer? A food critic? A product reviewer? Or perhaps an authority on professional or collegiate sports? You may write content outside your comfort zone, but you should always stay true to your niche. Say you are a travel and lifestyle writer. You can write about sports and relate it to your niche like reporting a game you watched while visiting another city. As a freelancer, you have the option to write under your name or as a ghostwriter under a blogging company.
4. Create a blog
Creating a blog is a great way to kick-start your freelance writing career. Writing articles and posting them on your blog will help you get the opinion of your audience. The more followers you get, the easier it is to get an idea about the quality of your content. Having a lot of followers can also prompt you to monetize your blog. Starting a website is easier now with open-source CMS platforms like WordPress. Everything is almost just drag-and-drop, no coding is needed.
5. Create your portfolio
Every freelance writer must have an impressive portfolio, or at least, a decent one, to enhance their chances of getting hired. A portfolio features the various types and topics you wrote in the past and your previous work experience if any. Although it is unnecessary to have prior experience, as the article suggests, a career in freelance writing is a continuous process. You keep moving forward and developing your skills.
6. Cold pitching
With a blog and/or respectable portfolio in place, it is time to pitch your work to potential clients who can hire you for assignments. Many companies and independent institutions may look for freelance writers and invite them to apply. However, sometimes you need to knock on their doors literally or figuratively, even without an invitation. This method is called 'cold pitching'. It can help increase your chances of getting hired by individuals or organizations that need freelance writers.
7. Networking
Freelance writing is getting competitive quite fast, so you need to stay ahead of others. Did you know that a recent survey reveals that over 80% of jobs get filled with networking? Connecting with other freelance writers not only helps you keep track of what they are up to, but it will also help you get a better view of the contemporary freelance writing scene. A good network will help you get more recommendations and referrals. This could eventually help you get the clients you've been dreaming of.
8. Familiarize Yourself with SEO
You wouldn't want your competitors' content to appear at the top of a search list, while yours didn't. As a freelancer, you must be familiar with SEO. Search Engine Optimization helps your content reach the top spot of the search engine results page (SERP). This will aid you in getting noticed by others, including potential clients. Who knows, maybe you'll get a call from them for content.
9. Capitalize on the power of social media
As a freelancer, getting as much exposure as possible should be one of your goals. Promoting yourself on social media and other platforms where people notice your skills and professionalism will help grow your reputation as a freelance writer exponentially. You can post parts of your work and link them to your profile or website for the full article.
10. Hard work
No career lasts long without hard work and persistence. Many freelancers start their careers with a vision of having their own company in the future. If you have the same mindset, then you're on the right path. Work for that day where you can pat yourself on the back and think you have made it this far. Freelance writing is a work in progress. Don't stop getting better at what you do.
Final words
The steps above suffice the need to know how to get into freelance writing. Now, you just have to follow them to take your freelancing career to new heights. The key is to begin early and be persistent in your journey as a freelance writer.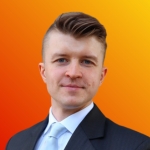 Rafal Reyzer
Hey there, welcome to my blog! I'm a full-time blogger, educator, digital marketer, freelance writer, editor and content manager with 10+ years of experience. I started RafalReyzer.com to provide you with great tools and strategies you can use to achieve freedom from 9 to 5 through online creativity. My site is a one-stop-shop for freelance writers, bloggers, publishers, content enthusiasts who want to be independent, earn more money and create beautiful things. Feel free to learn more about me here.