You must be wondering if it's a good idea to take The Princeton Review LSAT prep course to prepare you for the big exam.
Taking a prep course is not mandatory by any means. But live online instruction from TPR should lead to an improvement in your final score by 10-12 points. That's quite a large boost on a scale of 120 – 180. But isn't it just the marketing hype? And is the course really worth your money? To get admitted to your dream law school, you'll need to land somewhere between 160 and 170 points, depending on your school choice (and your GPA). Even the smallest differences in score can make or break your application process, and the acceptance rate at the top schools is only around 20%. That's why, at least, it's worth taking every measure to improve your LSAT score. TPR's Ultimate Prep Course (84 hours of live instruction) offers great value for money. So what exactly will you get with Princeton's LSAT courses and how to get the most out of them? Let's find out!
Table of contents:
The types of LSAT courses offered by TPR and which one to pick
Who will benefit most from Princeton's LSAT courses?
Pricing of the LSAT courses
Pros and cons of the courses
Top features to look for in an LSAT course
What's included in the prep books?
Princeton Review LSAT course alternatives
Conclusion
The Princeton Review LSAT Courses: Which One to Pick?
There are three main types of LSAT prep courses offered by the Princeton Review.
#1: The first one is the self-paced course that costs $799
This is a viable option for students who don't mind studying on their own. But if I were you I wouldn't pick this method of study. Why? Maybe you'd get over 150 hours of recorded lessons as well as extra study tools and books. But to be honest, you could get most of the similar materials for self-preparation for half the price or even less. You can grab a few LSAT prep books with dozens of practice questions and full-length practice tests for less than $150. Also, there are many free materials available on YouTube and on the official LSAC website. Moreover, there are cheaper, but still effective self-prep courses like the one from Magoosh which you can get for $299. All of this makes the TPR's self-prep option not the most attractive in the market.
#2: The second option is the "fundamentals" course
This one is worth the investment if you only have 1 to 1,5 months for prep. It's a live online course that will cost you $1,099. For this amount, you will receive 30 hours of live instruction, covering all the areas of the test. The great thing about this one is that it allows you to access your instructor even outside of class. You will also get four full-length proctored practice tests, which is pretty neat. But there's something even better.
#3: The best option among the LSAT courses is the Ultimate Live Online
That's because the price (at least at this point) is the same as for the fundamentals course ($1099), but you get a much bigger bang for your buck. This course includes 84 hours of live instruction. That's a whole 54 hours more than you would get with the "fundamentals". Plus you'll get two more full-length proctored LSATs, and access to extra video materials as well as books. This course lasts for 3.5 months with two extensive classes each week. This is where the Princeton Review shines. That's because you won't get this amount of individual attention from any other course, especially at this moderate price point.
Who Will Benefit Most from The Princeton Review LSAT Courses?
Students Who Value Instructor Interaction:
The "ultimate" course offers a unique benefit to students who thrive on consistent feedback and interaction with their instructors. The ability to reach out to instructors outside of regular class hours provides an additional layer of support, ensuring that no question goes unanswered. This continuous guidance can greatly boost confidence, ensuring that students always have an expert to turn to during their preparation journey.
Flexibility Seekers:
For those living in big cities, the option to attend in-person classes offers a traditional classroom experience, beneficial for students who learn best in this environment. Conversely, for those who may not have easy access to the in-person locations or those who prefer the convenience of learning from home, there's the option to attend the online version of the course. This flexibility ensures that students can learn in the environment that suits them best, whether it's a classroom or their living room.
All Levels of Test Takers:
Whether you're taking the LSAT for the first, second, or third time, the structured approach and comprehensive materials cater to all levels of learners. It's crucial, however, for students to allocate personal study time after the course to solidify their knowledge and practice further using full-length tests.
Resourceful Students:
The Princeton Review LSAT course provides students with useful course materials to guide their preparation. For those looking to further expand their resources, combining the provided books with supplementary materials like the PowerScore Bible Trilogy can offer a well-rounded preparation experience.
Pricing of the TPR LSAT Courses
You can always check the current prices on the Princeton Review website. Basically, the self-prep course is $799, the "fundamentals" course is $1,099 and the best "ultimate" course is also $1,099. The third option is highly recommended. The only thing you'll need to do to get the discounted price is to enter the promo code available on the website. You'll have to pay the whole price upfront unless you are a private tutoring student, in which case you can agree on a separate payment plan. The $1,099 price is competitive and is the same as you would get for an LSAT course from Kaplan.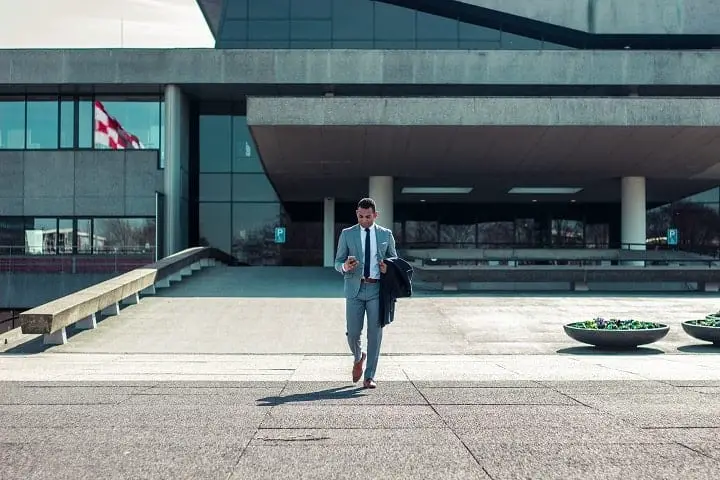 Pros and Cons of The Princeton Review LSAT Courses
Of course, nothing is perfect, so there are advantages as well as disadvantages to taking one of the Princeton Review LSAT courses. Let's take a look at them in more detail.
Pros:
1. You will take 6 proctored LSATs throughout three and a half months.
This is amazing because completing full-length practice tests is the number one thing you should do to improve your score. And here, the tests are proctored which means that you'll complete them under the watchful eye of a qualified instructor. Each test is conducted every 5 lessons so you will be able to see how your score improves over time. This is one of the best ways to eliminate test anxiety and improve your confidence in your abilities.
2. You get a solid guarantee
If you don't improve your score after taking the course, you can retake it at no extra cost, or you can simply get your money back. Also, if you feel that you're still not ready to get your desired score after going through the whole course, you can repeat it within one year. Of course, there are certain restrictions regarding the guarantee, so make sure you read through them carefully.
3. You'll get all the previously released LSAT questions
To get fully prepared for the test you will need to study hard for a period of 3 or 4 months. Getting your hands on all the previously released questions it's a great way to ensure that you will not run out of materials. These include both analytical reasoning and reading comprehension.
4. You'll go through a well-structured course, that's fully comprehensive
Taking a random approach and going through free online materials is a great way to get overwhelmed and discouraged. But here you have a course that will give you step-by-step instructions and explanations for the logic behind each section. You will also learn strategies that will help you with timing and dealing with tricky questions. This kind of organized way of study is much more effective.
5. The price of the ultimate course is quite affordable
$1099 is still a lot of money, but it's not an exorbitant amount for the value you'll receive by signing up. You won't get 84 hours of instruction with any other course option in the market.
Cons:
1. The mobile app isn't that great
Unfortunately, Princeton Review still has to work on its mobile app. It doesn't allow you to go through practice questions on your mobile device. The app only allows you to track your progress and see the schedule for your next class but not much more than that.
2. Not a lot of extra prep materials
The designers of the course already provide you with a comprehensive list of materials. But as you know, you should never rely only on a single source of knowledge. Here TPR won't be of much help as they won't suggest extra materials. But you can quickly remedy that by searching around Google, installing one of the free prep apps, or buying an extra LSAT book.
Top Features to Look for in an LSAT Course
Let's take a look at all the features of the recommended "ultimate" course. At a glance, there's quite a lot of material to work with:
84 hours of live instruction
6 full-length proctored practice tests
Access to all previously released LSAT questions (8000+)
Extra video materials and online drills
Princeton Review Guarantee
Extra online study resources and over 1800 pages of study materials
Ability to access your instructor outside of class to ask additional questions
In total over 220 hours of prep
Small-sized classes (4-12 students)
Ability to attend in person or through an online dashboard
Flexible schedules
What's Included in the Prep Books?
There are 4 textbooks included with the course:
LSAT 101 – core concepts
LSAT 201 – patterns and pacing
LSAT 301 – master the approach
LSAT 401 – raising the bar
Overall, that's 1800+ pages of printed materials covering all areas of the test. Other than that TPR also offers a couple of other prep books you can get for around $15 a pop online. But the four core books included in the course are just fine. If anything, you should supplement your efforts by grabbing the PowerScore LSAT Bible Trilogy. Go through it after finishing the course to solidify your knowledge. The trilogy is all about reasoning comprehension, logic games, and logical reasoning.
The Princeton Review LSAT Course Alternatives
I wrote an extensive overview of the best LSAT prep courses available online. Yes, there are a couple of other options to consider. If you are determined to take a self-prep course because you don't have time to attend live classes, you may consider taking an LSAT course from Magoosh or LSAT Max. Both of these companies provide excellent study materials at a reasonable price. If you are looking for an alternative live online course, check the one from Kaplan. But after studying the features as well as pricing you will conclude that TPR right now offers the best live prep on the market.
Conclusion
There's always a lot of uncertainty when picking the right LSAT prep course. It's not only your money that's on the line. It's also the eventual effectiveness of the course and its ability to prepare you so you'll get a score that will allow you to get admitted into a great school. In every test hall, around 25% of students are LSAT second-time test takers. But regardless of your previous score (or your diagnostic score), after completing 6 full-length tests with TPR and going through their materials, you'll be ready to tackle any question with confidence.
Rafal Reyzer
Hey there, welcome to my blog! I'm a full-time blogger, educator, digital marketer, freelance writer, editor and content manager with 10+ years of experience. I started RafalReyzer.com to provide you with great tools and strategies you can use to achieve freedom from 9 to 5 through online creativity. My site is a one-stop-shop for freelance writers, bloggers, publishers, content enthusiasts who want to be independent, earn more money and create beautiful things. Feel free to
learn more about me here.