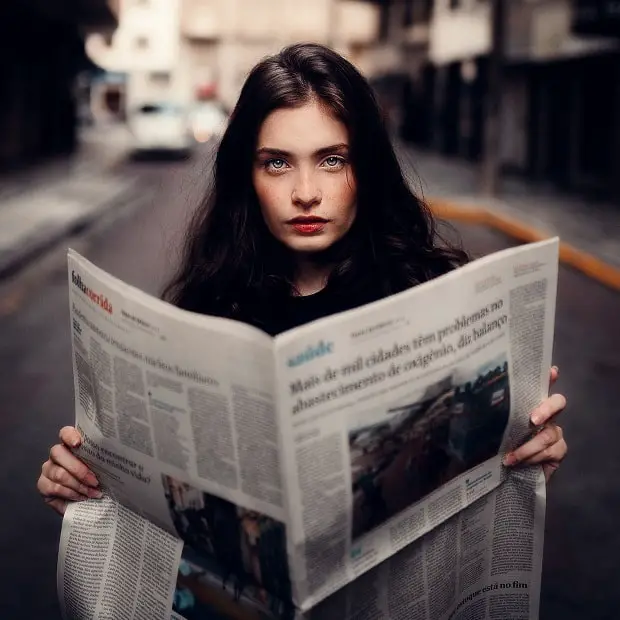 The demand for information is higher than ever before.
People in the news industry, particularly reporters and writers, are busier nowadays.
Every day, breaking is released in various media formats, including electronic and print.
The age of rapid dissemination of information ushers the fiery growth of freelance writing. It is currently one of the fastest-growing remote job sectors.
According to Finances Online, there are an estimated 1.1 billion freelancers worldwide, and the trend only gains strength.
And among the most sought-after modern-day scribes are freelance news writers.
Would You Like to be a Freelance News Writer?
Suppose you have good writing skills, a penchant for reporting facts and desire the freedom to choose your schedule. You will surely love to pursue a career as a freelance news writer.
In this post, we will discuss what a freelance news writer does, the skills required for the position, and the steps on how to get into this profession.
Duties And Responsibilities of a Freelance News Writer
To compose news stories, a news writer gathers information about current events. He or she can write reports and stories for a newspaper or a radio/TV network.
Since all the pieces are based on real-life events, he or she may do interviews and access public records and other information from various sources, including journalists and field reporters.
Below are some of the general responsibilities of a news writer:
Develop news stories using material provided by wire services, press releases, newspapers, and assignment desks.
Conduct research and produce unbiased and factual news reports, rewrite wire content, and develop short news stories.
Perform research for story development and keep track of the story as it progresses.
Work with a news producer in developing news scripts and organizing videotapes to be shown on the news.
Monitor wire feeds for the most recent breaking news to develop stories for publishing or broadcast.
Create and write news pieces relevant to your clients' needs.
Design and edit news for anchors to read and present relevant stories to the public.
Skills You Need to Possess and Develop
It takes excellent writing and organizational skills to combine materials from several sources into a single, cohesive, and logical piece.
To thrive as a freelance journalist, you'll need a combination of these skills:
1. Writing and Editing Skills
As a freelance news writer, you must be able to gather, write, and edit news stories. This is the most essential skill required of a news writer.
Your storytelling ability must be exceptional, and your grammar and spelling skills must be impeccable for you to stand out.
To get the most engagement, tell informative and engaging stories. As for meeting your client's distinctive voice and tone, follow your client's guidelines and style guide for your story.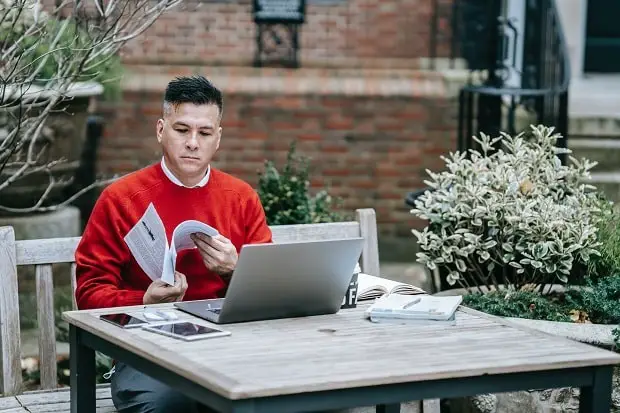 2. Communication and Interpersonal Skills
It would help if you also worked on improving your communication, lobbying, and active listening abilities. These are vital skills for your role as a freelance news writer.
As a freelance news writer, you'll need to communicate with your clients regularly. Your words and actions should convey a genuine interest in your clients and an offer to assist them in achieving their objectives.
You must also be ethically upright and show honesty in your work as a news writer.
3. Negotiating Skills
As a freelance news writer, your ability to negotiate well with customers might determine your earnings and career advancement.
Learn how to use negotiating techniques like price-setting and dealing with client objections. If you are unsure of what to charge for specific tasks, you can ask your freelance community for ideas.
Find out how much other freelance writers charge and construct a pricing list to show potential clients when they ask.
4. Ability to Conduct Research and Check Facts
It's critical to cite authoritative sources to back up your claims and the credibility of your narrative.
For references, only use data from reputable sources, such as governmental institutions or accredited research organizations.
In reporting events, you need to verify eyewitness accounts, circumstantial evidence, and other facts about your story. You cannot rely on mere hearsay or unfounded evidence. You need to check the facts.
5. Persuasiveness
Persuasion skills can assist you in convincing an editor of the importance of your story and sets it apart from others.
It would likewise open doors for you to get interviews and access essential information.
Study persuasive writing and pitching methods to generate pitches that grab the attention, not only of the editors but also the readers.
6. Ability to Work Under Pressure and Meet Deadlines
Time is of the essence in the news publishing sector. News items are like bread, it's best when served fresh and hot.
Every project that a freelance news writer accepts will have a strict deadline. This can be just a few hours after the project is assigned to you, or it could be a few days or weeks thereafter if you are doing an investigative piece.
Ensure that your work is complete, correct, and submitted ahead of the deadline. This is vital for creating a positive reputation as a freelance news writer.
How to Become a Freelance News Writer
If you are still on the threshold of entering this profession, here are a few things you should know and work on:
1. Improve Your Writing Abilities
You must improve your writing skills if you want clients to hire you regularly.
Writing, just like any other skill can only be developed with diligence, dedication, and constant practice.
To make any progress as a freelance news writer, you need to do your best to please your clients. Your pieces should be well-verified, exquisitely written, and error-free.
2. Get a Degree
When hiring a news writer, most businesses prefer individuals who have a journalism or mass communication degree. A major in English or Marketing may also be attractive to would-be employers.
Although a bachelor's degree isn't necessary to work as a freelance writer, having one may give you some edge over the competition.
A certification in a relevant field might also help writers with a limited professional profile to show their skill level and capabilities to an employer.
3. Write Samples
Start working on sample news articles while earning your degree. You can practice by writing about local events within your scope, such as in your school, your neighborhood, or your town.
A school newspaper is likely to exist at the university or institution where you are enrolled. Working with other writers and publishers at your school will help you gain some experience and expertise as you pursue a career as a freelance news writer.
You should also try submitting articles, short pieces, or feature blogs to your local newspaper or magazine. This will help you gain experience as they give constructive feedback that will aid in your improvement.
4. Make a Writing Portfolio and Expand It
Create a writing portfolio or a compilation of your best writing samples. You should always have both a hard copy and a soft copy of each piece ready.
You can show this to potential clients to help them understand your writing abilities.
Publishers and broadcasting networks typically look at portfolios of news writers before deciding who to hire. You'll be hired faster if you have a portfolio that stands out from the crowd.
5. Keep Improving Your Skills
Read consistently, write frequently, attend lectures or seminars, and have your work examined by other authors.
These are some of the best ways to improve your writing talent. Your skills should improve as your career progresses and your portfolio expands.
Make personal development a goal if you wish to succeed as a freelancer. You should always keep up with the latest industry trends and upgrade your abilities.
6. Search for Employment Prospects as a Freelancer and Apply
Regularly, job boards advertise writing opportunities. Joining writing communities, networking with other freelance news writers, and contacting publishers might also lead to opportunities.
There is an adage that says "a turtle only makes progress when its head is out." To get ahead as a freelance news writer, you have to stick your neck out and keep looking for job opportunities.
Clients who post jobs on freelance platforms usually have specific requirements and wants. You should study and understand what they need before pitching to them.
If you are eventually hired, master the art of freelancing, including its business aspects. Always read and understand the terms and conditions of employment. If you find them acceptable, go on and do a fantastic job for your client and make sure you deliver on time.
As a freelance news writer, cultivate a mindset that encourages lifelong learning and strives to better your writing abilities.
Top Sites to Get Hired as A Freelance News Writer:
Upwork is a freelance marketplace where you can meet clients from all over the world.
This site can help aspiring freelance news writers find work, connect with clients, and get paid. You can build a professional profile on Upwork for free and apply for jobs that match your experience, skill, and preferences.
LinkedIn is the largest online professional network in the world.
LinkedIn could be a valuable career resource site for freelancers, not just news writers. You can take advantage of its search engine to look for jobs, open opportunities for you to pitch to potential employers, as well as notify you of job availabilities.
Indeed allows you to search for job openings for local or worldwide news writer positions currently available.
Like Indeed, Zippia offers a variety of news writer job opportunities for you to consider.
Hiring organizations post locations, descriptions, and salary ranges on this site, making it easier for you to find those that interest you. Remote job opportunities abound on this platform.
Wrap Up
Now is the time to explore your options and pick your career route in news writing.
According to ZipRecruiter's latest report, the average earning of freelance journalists in the USA is close to $60,000/year or $5,000/month. That's something to think about, isn't it?
The information provided above should guide you and assist you in making the best career decision possible.
Rafal Reyzer
Hey there, welcome to my blog! I'm a full-time blogger, educator, digital marketer, freelance writer, editor and content manager with 10+ years of experience. I started RafalReyzer.com to provide you with great tools and strategies you can use to achieve freedom from 9 to 5 through online creativity. My site is a one-stop-shop for freelance writers, bloggers, publishers, content enthusiasts who want to be independent, earn more money and create beautiful things. Feel free to
learn more about me here.