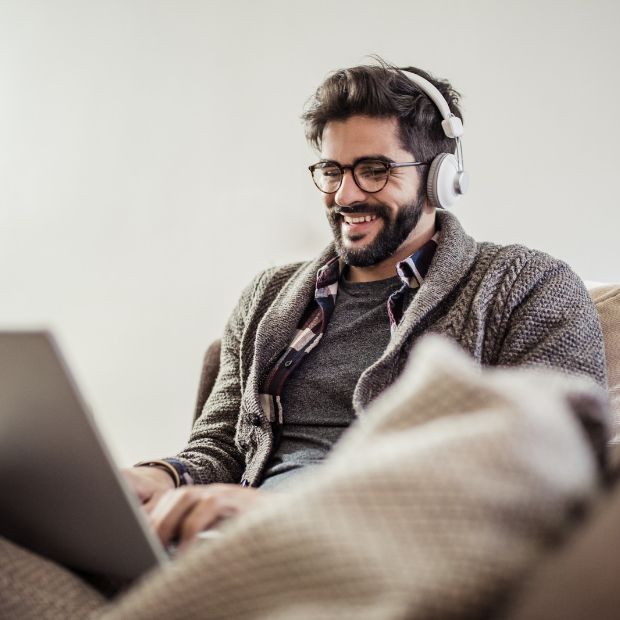 Diving into new skills from the comfort of home can reshape your world and unlock potential.
So, which skills should you focus on? Picking up programming or mastering a foreign language can pave new career paths. Embarking on these self-guided educational journeys ignites creativity, enhancing your daily zest for life. And with numerous online platforms available, discovering hidden talents is just a click away. Every hour invested in learning enriches your life, making each day more vibrant and fulfilling.
Top New Skills to Learn at Home:
1. Coding
As artificial intelligence is flourishing like never before, coding is one of the most in-demand skills today. By learning computer languages, you can create websites, apps, and even video games. If you want to dominate the field and collaborate with other coders, you should become skillful in Python, C#, JavaScript, CSS, HTML, and SQL. You don't need to be a super genius or a math whizz to learn how to code. There are plenty of resources online that can help you get started, including GitHub Copilot or Chat GPT. There are a lot of free and paid online coding courses for beginners offered by reputable e-learning companies such as Codecademy, Udemy, and  Freecodecamp.
2. Using Social Media for Business
Social media is no longer just for sharing photos and connecting with friends. It's now a powerful business tool for marketing, sales, customer outreach, and brand building. If you're not already using social media for business, now is the time to dive into this area and explore platforms like Facebook, Instagram, Snapchat, YouTube, LinkedIn, and Twitter. There are plenty of online courses and tutorials that can teach you how to use various social media platforms and automation tools for growing businesses.
3. Investing
Investing is a great way to grow your net worth, but it may seem extremely complex if you don't know where to start. Luckily, there are plenty of resources online that can help you learn the basics of investing, even if terms like ETFs, bonds, and blue chip stocks are terms completely foreign to you. There are plenty of online courses that will teach you how to invest in stocks, bonds, real estate, cryptocurrencies, and other assets, and you can do it all from home.
4. Writing and Content Creation
Whether you want to improve your writing skills for work or personal projects, now is the time to start practicing. Some so many online courses and resources that can help you improve your writing that it's honestly mindboggling. If you're not sure where to start, check out our guide to the best online writing courses for beginners. Nowadays, you can also use writing assistants, grammar checkers, ai-content detectors, and a whole slew of browser extensions to boost your writing, so there's no excuse for you to hold on to.
5. Video Editing
Having the capability to create and edit professional-looking videos for business or personal projects can be very useful nowadays. You don't need to work in Hollywood to make money editing videos. Many companies now use online videos to reach a wider audience, as video has become the dominant online communication channel. There's a variety of online courses and tutorials that can teach you the basics of video editing, but I recommend you start exploring tools on your own and create something as soon as possible. There are several video editing apps, like Premiere Pro, Final Cut Pro or DaVinci Resolve you can use to streamline the process.
6. Web Development
Learning web development at home is a great way to build a useful set of skills and pick up an exciting new hobby that will feed your love for aesthetics. With the right amount of dedication and a convenient page builder, anyone can learn to create websites from scratch. To get started, find an online tutorial that resonates with you, and be sure to take advantage of any helpful web-dev tools. Working through practice exercises and challenging yourself to excel will give you a greater understanding of how web development works and how to create a fast and reliable website. Researching different coding topics and attending virtual events with other web developers will help broaden your skill set, allowing you to become even more confident in your abilities. Not only that you can learn it without leaving the house, but you can also earn money from home once you become a skilled web developer.
7. Graphic Design
Learning graphic design at home is not only a great idea, but it's also incredibly rewarding, especially with AI-powered tools for artists. With practice and dedication, you can become a graphic designer from the comfort of your own home within a month. Taking online short courses and tutorials can help you develop skills ranging from basic graphic design software proficiency to conceptual graphic design principles. Additionally, creative experimentation and personal exploration through graphic design projects will fortify your portfolio and demonstrate expertise in graphic design techniques. Even if you don't embark on a full-time graphic design career, honing your computer illustration skills at home will make you employable in various industries.
8. Time Management
One of the essential soft skills you can learn at home is effective time management. It's a highly sought-after skill by prospective employers because it increases your productivity. By learning how to manage your time effectively, you can maximize your creative output. There are many time management techniques you can learn, like time blocking or creating weekly plans, so find one that works best for you and stick with it.
9. Organizational Skills
Organizational skills are important in both your personal and professional life. You can't effectively handle any leadership position without this skill. If you want to succeed as an individual, you need to learn how to organize your time, tasks, and resources to maximize potential returns. But to lead a group, you have to supplement those basic organizational skills with the capability to manage projects, delegate tasks, and uplift the morale of your team.
10. Goal-Setting
Goal-setting is a necessary skill for anyone who wants to achieve their most cherished dreams and aspirations. Without set goals, you'll have no direction and sense of motivation. It's like leaving the dock to sail but with no port of destination, thus ending up adrift in a vast sea and at the mercy of the elements. Soon, you will be despondent, aimless, not knowing where to go. That's why you should learn how to dream up goals from thin air, and then turn them into reality.
11. Self-Discipline
Self-discipline is a key skill to learn while at home because it's essential for achieving any goal. Without self-discipline, it's very difficult to stick to your goals and meet deadlines. Every person with a goal in mind, like a job promotion, record-breaking sales, or a gold medal in athletics, must first learn to discipline himself. Adhere to schedule, do things properly and efficiently, and avoid distractions at all costs until you cross the finish line or finish the project at hand. Players like LeBron James are performing at an elite level after many years, and the secret to their longevity in the big leagues is strict self-discipline.
12. Stress Management
Another important skill you can learn at home is stress management. Stress is a major problem in today's society and it can harm your health, work, and personal life, so do your best to learn how to relax. There are various stress management techniques, such as meditation, yoga nidra, separating home life from work life, getting enough quality sleep, and having a change in scenery every once in a while.
What Are the Benefits of Learning at Home?
The rise of online courses, e-learning platforms, and virtual tutoring services opens up a bevy of new skills to learn at home for many of us. It has become easier than ever for us to get training or education without leaving the house. Here are some benefits that come with learning at home:
1. It's Convenient
What's more convenient than studying cozied up in your pajamas while sipping on a homemade latte? You don't have to worry about commuting or finding time in your schedule for classes. And unless your class is conducted through video chat or conferencing, you don't need to dress up nicely too. You can simply log in whenever it's convenient for you. This makes it easy to fit learning into even the busiest schedules.
2. It is Economical
Learning from home is also more cost-effective as compared to traditional education methods, such as attending college or taking private lessons. You don't need to gas up or spend on transportation fare, nor eat out during your break time. Online courses often offer discounts, making the tuition fee even lower than traditional educational costs. Many e-learning platforms even offer free resources that allow you to learn without spending a dime.
3. It Gives You Flexibility
Another benefit of learning from home is flexibility. You can choose when and where you want to study: you can study on your phone, laptop, or even big-screen TV. You can also take breaks when needed, focus on topics that interest you most, or work through material faster if you so wish.
4. It is Easily Accessible
Home learning provides greater accessibility for those who may use a wheelchair, have financial constraints, or other hindrances to attending class regularly. By removing barriers like transportation costs and physical classrooms, more people can pursue educational opportunities they couldn't otherwise experience in person.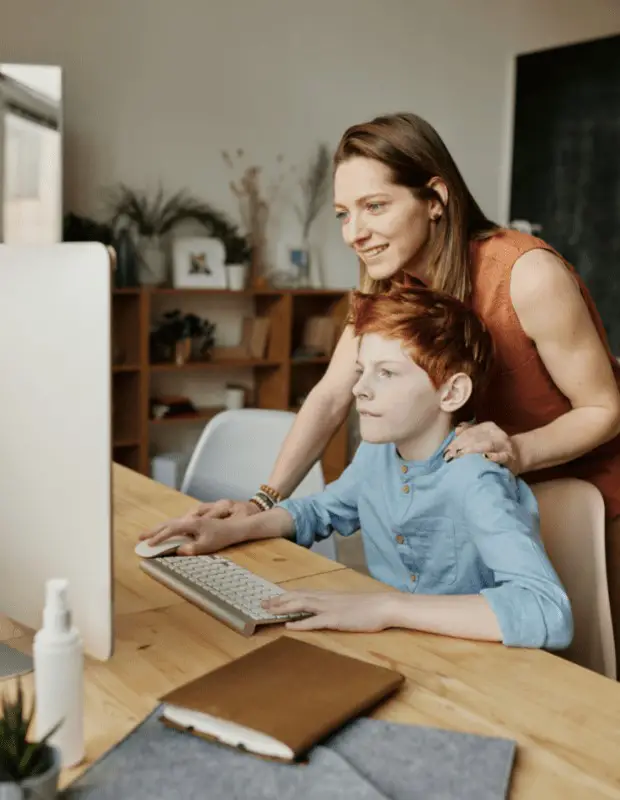 5. You Have Wider Resources Options
Finally, there is an abundance of fresh resources available if you want to learn a new skill while chilling at home. From online tutorials, webinars, podcasts, books, videos, forums, and social media groups, there are many options out there depending on what kind of skill set you want to acquire. Many companies today provide employees with access to educational materials, which further helps them gain knowledge while working remotely.
FAQs on The Top New Skills to Learn at Home
1. How did we come up with this list?
When the pandemic hit and everyone was suddenly stuck at home, many people turned to online learning to keep themselves occupied and productive. But with so many options out there, it's tough to decide what to focus on. That's why we put together this list. We consulted with experts in various fields to identify which skills were in high demand and would likely continue to be popular shortly.
2. What will you get out of learning new skills?
It's no secret that the economy is on a rollercoaster right now. We're all feeling the effects of the economic crunch and uncertainties post-pandemic. Whether it's the loss of a job, the worry of getting sick, or the stress of homeschooling our kids, we could all use a little help to manage our mental health. That's why it's more important than ever to develop skills we can use to work from home.
3. How to learn new skills fast while at home?
With more time on our hands, many of us are looking for meaningful ways to use it. One great way to do this is to learn new skills from the comfort of your home. You can easily brush up on existing skills or acquire entirely new sets of knowledge, empowering yourself and expanding your horizons. To get started, all you need is a passion for learning and a computer or smartphone to access different educational resources such as online courses, tutorials and talks, e-books, and even educational YouTube videos. Use these platforms wisely and take only what is useful to you. In no time, you will master a new set of skills and be able to make something out of this isolation period!
Conclusion
Home is the perfect place to practice and develop skills that can help you in life. To make the most of this time, it is important to hone your talents while being productive and creative. The list of top skills to learn while at home inspires activities such as video tutorials, learning how to cook, exploring virtual reality technologies, and staying physically active to maximize growth during these trying times. With a focus on self-improvement and development, this list has identified key areas where passion meets necessity in helping improve our overall well-being.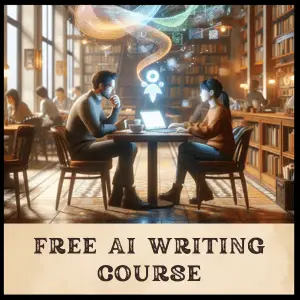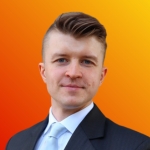 Rafal Reyzer
Hey there, welcome to my blog! I'm a full-time blogger, educator, digital marketer, freelance writer, editor, and content manager with 10+ years of experience. I started RafalReyzer.com to provide you with great tools and strategies you can use to become a proficient writer and achieve freedom through online creativity. My site is a one-stop shop for freelance writers, bloggers, publishers, and content enthusiasts who want to be independent, earn more money, and create beautiful things. Dive into my journey here, and don't miss out on my free 60-minute AI writing online course.