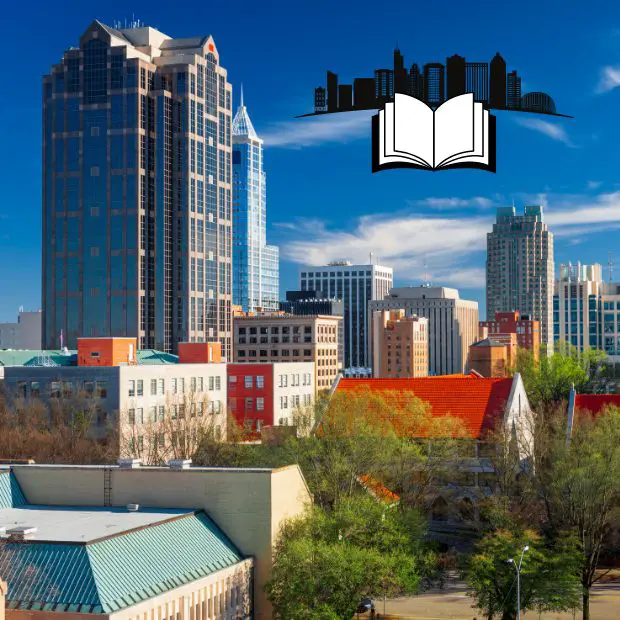 If you're a book lover or a writer looking for a good home for your manuscript, North Carolina has something special in store for you.
Tucked away in this corner of the U.S. are some truly unique independent publishing companies, turning out quality books that readers can't put down. They're working away behind the scenes, helping both seasoned and fresh-off-the-press authors tell their stories in the best way possible. From thrilling science fiction to heartwarming memoirs, these publishers add color and depth to the world of literature. So, buckle up, and let's embark on a journey through the top book publishing companies in Raleigh and its neighboring cities in North Carolina.
Here are the top publishing houses in Raleigh, NC, and nearby cities:
Founded in 1983, Algonquin Books of Chapel Hill, North Carolina, has been instrumental in publishing literary fiction and nonfiction from undiscovered Southern writers. Acquired by Workman in 1989, the company has expanded to New York City but continued to uphold its commitment to quality regional narratives. It is now part of the Hachette Group. Notable for bestsellers like Sara Gruen's 'Water for Elephants' and Amy Stewart's 'The Drunken Botanist', Algonquin Books has gained international recognition as a book publisher. Furthermore, the company has ventured into young adult literature with the 2013 launch of the Algonquin Young Readers imprint, demonstrating Algonquin Books' commitment to educational books and other genres. Submission guidelines.

Spirit Media, led by CEO Kevin White, is a full-service publishing house. Born out of White's personal experience with the protracted and costly process of publishing his first book, 'Audacious Generosity', the company has been built with the mission of delivering better, faster, and cheaper publishing services. This company in Cary, NC, is more than just a publishing house, it's a global brand publisher that handles marketing and website branding as well. Its team takes pride in offering comprehensive, affordable services that publish content in every format (including e-books) and distribute it everywhere. It's their commitment to efficiency, affordability, and customer satisfaction that sets them apart in the publishing world. Submission guidelines.
Regal House Publishing, established in 2014 by founder and CEO Jaynie Royal, has been providing an excellent publishing experience for new talent in the literary world. Based on Royal's encounters with the often unresponsive and opaque traditional publishing model, Regal House was created with a clear mandate to empower and support authors. The company publishes a variety of genres. This includes literary, historical, and contemporary fiction, as well as historical fiction, poetry, memoirs, and short story collections. Additionally, the company hosts the Terry J. Cox Poetry Award and the W.S. Porter Prize. It also manages the Fugere Books platform for novellas and imprints Fitzroy Books for children, middle grade, and young adult fiction, and Pact Press for full-length fiction, memoirs, essay collections, and anthologies. Submission guidelines.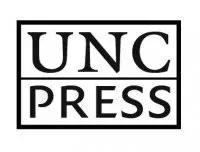 The University of North Carolina Press (UNC Press), founded in 1922, is a stalwart in the world of academic publishing. As the first university press in the South and one of the first in the nation, UNC Press intertwines the realms of business and scholarship, dedicated to publishing both scholarly and nonfiction and general-interest books and journals. UNC Press has garnered a distinguished reputation by publishing outstanding work from the nation's leading scholars, writers, and intellectuals, and effectively disseminating that work to wide-ranging audiences. Its regional publishing program offers engaging, authoritative work on all aspects of the region's history and culture, its natural and built environment, music, food, literature, geography, as well as plant and animal life. The books and journals published by UNC Press have won numerous prestigious awards, including the Pulitzer Prize and the National Book Award, marking it as a beacon of publishing excellence. The Press has a catalog of diverse works, including titles like 'I Cannot Write My Life' by Mbaye Lo and Carl W. Ernst, and 'Food Power Politics' by Bobby J. Smith II, among others. Submission guidelines.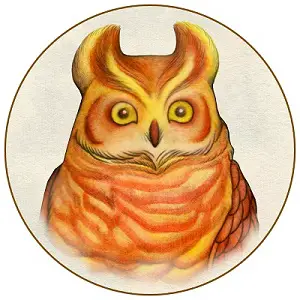 Wisdom House Books is a unique entity in the publishing landscape, positioning itself as a "Publishing Boutique." It holds the values of alternative publishing at its core while ensuring a high standard of quality production and design. Their mission is to produce books that positively impact the world, inviting stories of social justice, spiritual messages, academic methodologies, and various poetry collections, among others. They aim to offer a personal and professional guide to authors through the publishing process, ensuring care and integrity. What sets Wisdom House Books apart is its service model. Authors retain 100% of the royalties and selling profits, with no tiered 'Publishing Packages' or 'Levels.' Instead, they offer a range of services that authors can choose from, according to their unique goals and budget. Submission guidelines.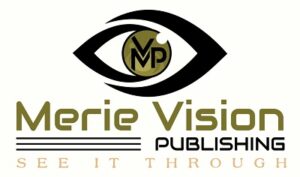 Merie Vision Publishing, led by Founder and CEO CiCi Merie, is a publishing company based in North Carolina. CiCi Merie is an author, poet, creative writer, ghostwriter, philanthropist, and Early Childhood educator, with a Master's degree in Psychology focusing on Child Development. Known as a creative entrepreneur, CiCi's primary passion lies in empowering children and contributing to her community. Her mission is to inspire children globally to embrace their unique identities, embody confidence and courage, and acknowledge possibilities they may not have previously imagined. Merie Vision Publishing offers a range of services including writing, professional editing, ghostwriting, and various publishing packages. In addition to service offerings, Merie Vision Publishing proudly showcases their 'Prestige Authors,' a testament to their dedication to fostering talent and delivering impactful stories. Submission guidelines (N/A).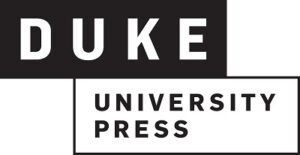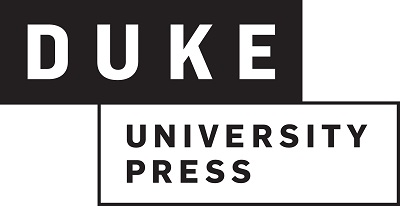 Duke University Press, founded in 1921 and based in Durham, North Carolina, is devoted to advancing knowledge by publishing scholarly journals, and academic writings. Each year, it publishes approximately 140 new books, 60 journals, and multiple digital collections aimed at transforming current thinking and pushing fields forward. Initially established as Trinity College Press, it became Duke University Press in 1926. The mission of Duke University Press is to share the ideas of bold, progressive thinkers and support emerging and crucial fields of scholarship. With values that champion daring, vitality, transformation, and collaboration, it encourages risk-taking, nurtures equality and diversity, and believes that new insights can provoke individuals to see the world from different perspectives. Submission guidelines.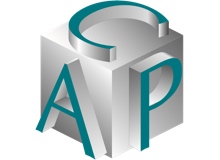 Carolina Academic Press, primarily recognized as a law publisher, has been in operation for over four decades. Despite its emphasis on law, the press has successfully published diverse titles in numerous fields such as anthropology, history, sociology, criminal justice, education, politics, and sports risk management. The press is particularly known for publishing Richard C. Wydick's "Plain English for Lawyers", a renowned legal reference that is now in its sixth edition. As of now, Carolina Academic Press boasts over 3,000 unique law titles, all of which have been meticulously curated and written by experienced academics or practitioners in their respective fields. The press publishes books in numerous areas, including law, Africana studies, anthropology and archaeology, business and accounting, community college, criminal justice, education, history, literature, logic and mathematics, medicine, health, and nutrition, paralegal, political science, regional interest, sociology and religion, and sports and risk management. Submission guidelines.

Royalty Crowned Publishing and Media, situated in Raleigh, North Carolina, embodies the transformative potential of the publishing industry. Under the guidance of Tamika Melvin, this publishing house focuses on uplifting those who have been overworked, under-appreciated, and feeling burned out. Beyond publishing, Royalty Crowned is a source of inspiration for emerging entrepreneurs and talents, encouraging them to broaden their horizons and showcase their abilities. The company is a tangible reminder that potential knows no bounds, and talent should always be acknowledged and cultivated. This distinctive mission sets Royalty Crowned Publishing and Media apart in the Raleigh publishing scene. Submission guidelines (N/A).
CaryPress International Books is a full-service book publishing company offering various services to authors, including ghostwriting, book editing, self-publishing packages, children's book publishing, book cover design, and audiobook production. With experience working with over 2,000 authors, they have streamlined their process from ideation to the production of a polished manuscript, aiming to boost authors' credibility, deepen audience connections, and leave a lasting legacy. Their publications include self-help books, adult nonfiction, and works of literary fiction. In addition to book editing, CaryPress provides professional self-publishing packages to ensure authors' books are sold on platforms like Amazon and Barnes & Noble. They also specialize in children's book publishing and high-quality audiobook productions, recognizing that excellent narration significantly enhances the children's books' listening experience. By creating audiobooks, they enable authors to expand their audience, increase sales, and grow their brand. Submission guidelines.
Final Thoughts
The diverse landscape of North Carolina book publishing caters to a broad array of authors. These publishing companies in Raleigh and its neighboring cities demonstrate an ongoing commitment to nurturing emerging voices and offer platforms for innovative ideas, reflected in their openness to manuscript submissions across various genres.
Many of them accept book proposals through online submissions so don't hesitate to send them your work. Furthermore, these publishing houses offer an impressive range of marketing services designed to maximize the visibility and impact of new releases. From digital campaigns to event planning and community engagement, their focus on robust promotion strategies assists authors in reaching their target audiences effectively. This comprehensive approach to publishing ensures that the narratives of genre fiction continue to thrive, solidifying North Carolina's place in the dynamic world of speculative fiction and contemporary publishing.
Rafal Reyzer
Hey there, welcome to my blog! I'm a full-time blogger, educator, digital marketer, freelance writer, editor and content manager with 10+ years of experience. I started RafalReyzer.com to provide you with great tools and strategies you can use to achieve freedom from 9 to 5 through online creativity. My site is a one-stop-shop for freelance writers, bloggers, publishers, content enthusiasts who want to be independent, earn more money and create beautiful things. Feel free to
learn more about me here.