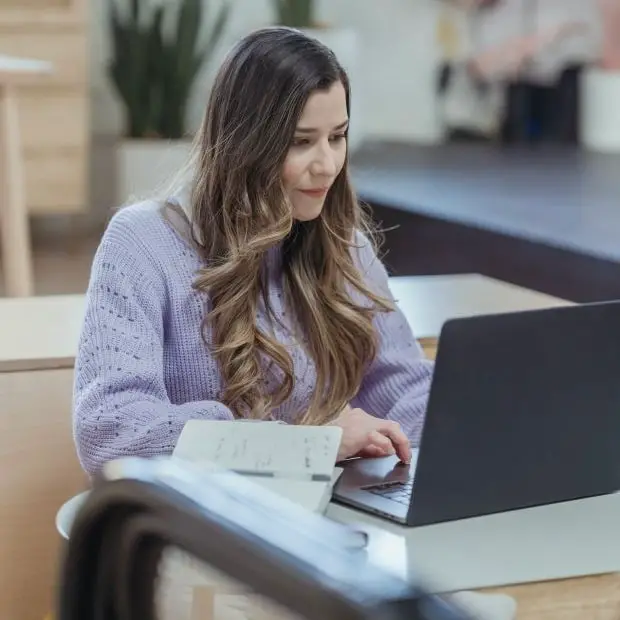 Are you looking for free AI writing apps that will help you produce high-quality content?
There are many AI writing assistants out there, and for a good reason.
AI writing software can help you:
Prepare a first draft of your blog post within a few seconds.
Create SEO-optimized content from a few keywords.
Edit your writing to make it more appealing.
Write emails, proposals, YouTube descriptions, etc.
Help you generate long form content that will rank in the search engines.
Quickly correct your writing so it's ready for publishing.
Here's a list of the best free AI writing apps you'll find especially helpful. Watch out, these services are getting better every day!
The 8 Best Free AI Writing Apps for Writers
While there are writers who can thrive without using these apps, the same can't be said for many of us in the writing game.
While the success of your prose or poetry depends more on your power of observation, imagination, and storytelling skills, you can still get help from these apps:
1. Grammarly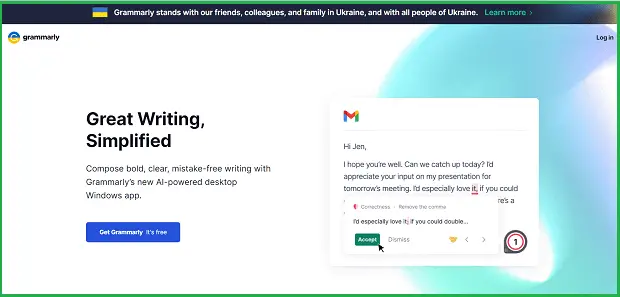 By far, the most well-known writing tool at the moment is Grammarly.
Used by everyone, from students to professionals in different industries, Grammarly is the best free tool for identifying and correcting mistakes in grammar, spelling, punctuation, and word choice for all types of text.
You can use this online tool for free, and there is also an option to install it as a browser extension. You can access several additional features, such as the plagiarism checker, by purchasing the premium version. However, even the free version is more than enough for efficient and effective proofreading.
When using Grammarly, you can choose unique characteristics for your text to help the tool better understand how to improve it. For example, you can choose between different English types (US, UK, etc.), target audience (general, knowledgeable, and expert), formality (informal, neutral, and formal), intent (inform, convince, etc.), and so on.
2. Hemingway Editor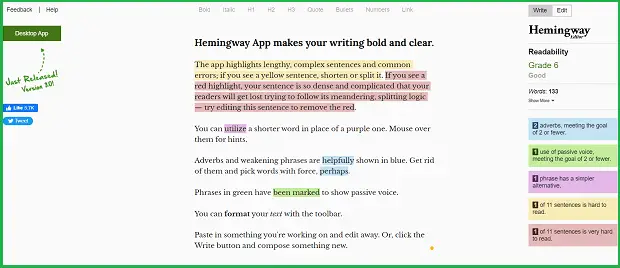 Another widely used and beloved free editing and proofreading tool for writers is the Hemingway Editor.
As you might have guessed, the tool is named after Ernest Hemingway himself. The legendary author was known for his direct and simple style of writing that was both dynamic and easy to read without being too simplistic.
This is what the tool aims to help you achieve. You can write your text or hire a professional writer from the writing services reviews site Best Writers Online to write it for you. Then, go to the official Hemingway Editor website and input the text. You will get analysis and suggestions on how you can improve it.
Essentially, the tool detects and highlights adverbs, passive voice, complicated phrases, and sentences that are hard to read. You will also get a readability rating that will show what level of education (e.g. Grade 6) the reader should have to understand your text. This kind of tool is extremely useful for improving readability and making your text flow easier.
3. Rytr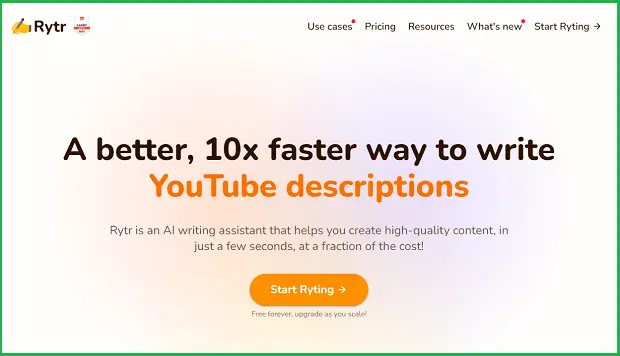 Many copywriters, entrepreneurs, and marketers use Rytr because of its impressive functionality.
Not only can it be used in over 30 languages, but it also has a built-in plagiarism checker. Some of the things Rytr can do include:
Generating ideas for blog posts, articles, and essays.
Creating outlines for blog posts, articles, and essays.
Formatting and editing texts efficiently.
Analyzing and improving the search engine optimization of your text.
You can use one of the templates the tool offers if you don't want to write your text completely from scratch. You choose from over 20 different tones of voice for your text to ensure that your writing is in line with a specific image you want to present through your text.
Rytr also integrates with a variety of apps and programs such as Shopify and WordPress. You can also use it as a Chrome extension.
The free version gives you access to templates, languages, tones of voice, plagiarism checking, and a monthly 5-thousand-character limit. There are paid plans that increase this limit, which we believe is necessary for those who write for a living.
4. ProWritingAid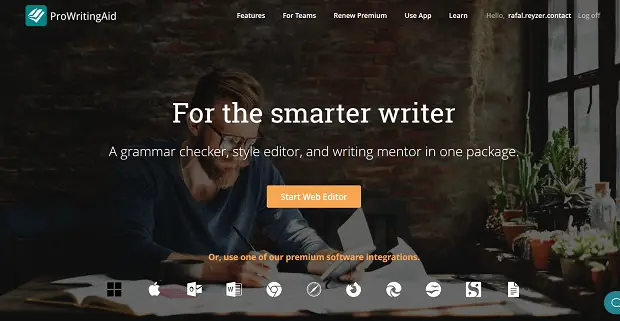 If you are looking for a tool that works like a writing mentor to you, then ProWritingAid is a good option.
Besides getting your hands on different writing and editing features, you'll also get access to many resources with practical tips on how to improve your writing skills.
You may opt to hire experienced writers from the custom-writing reviews site Writing Judge to write your texts for you first before improving your writing skills. When that time comes, the ProWritingAid platform can provide you with AI-enabled proofreading and analytics reports for your texts.
You will also get access to videos, quizzes, articles, etc. on the most effective writing methods and practices you can adopt to improve your writing.
The free version of ProWritingAid is limited, but it is still a good starting point for many writers, even those who aren't considering getting the paid version. Don't forget that this tool integrates with the likes of Google Docs, Gmail, and others.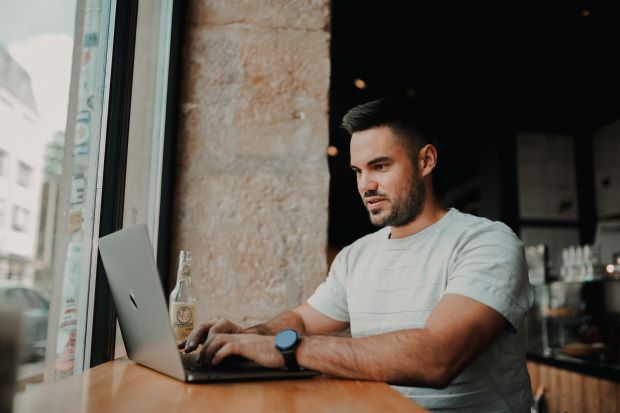 5. Quillbot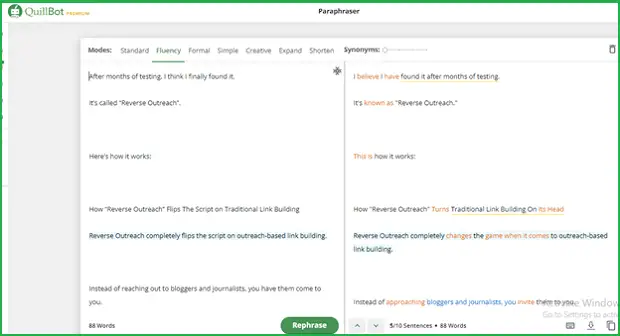 When it comes to paraphrasing, there are few tools that can compete with Quillbot.
This popular AI-powered rewriting tool will help you paraphrase your text while keeping your style and tone in line with your priorities. Some features you'll find inside:
A summarizing tool to get the key points from your text.
Grammar-checking tool to proofread your text and correct linguistic mistakes.
A Thesaurus tool to provide you with synonyms you can use to rephrase your text.
Citation tool to create a bibliography for academic papers.
Word and character counter to keep those in check.
Integration options for working in Word, Chrome, and Google Docs.
The free option of Quillbot gives you several features (a 125-word limit for paraphrasing, standard and fluency modes, a 1200-word limit for summarizing, etc.), but you can subscribe to one of the paid plans if you need more options.
6. Copy AI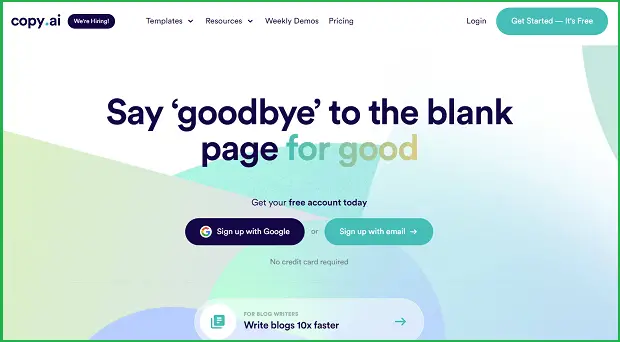 As the name suggests, Copy AI is a tool that can help you write marketing copies and similar documents.
But don't be fooled, it isn't limited. There are over 90 different types of content you can work with using Copy AI. The best part is that you can generate a copy from scratch instead of having to write it yourself.
If you want to hire a human writer to create your copy or content, you can find one at Trust My Paper's writer rating site. All you need to do is select the type of content or copy when using Copy AI, then describe the product or subject. It can generate a draft that you only need to edit or polish for the final version.
This app also has several other features, including a paraphrasing tool, slogan-generating tool, meta description-generating tool, etc. You can also work with over 25 languages and there are both free and paid versions available.
7. Writesonic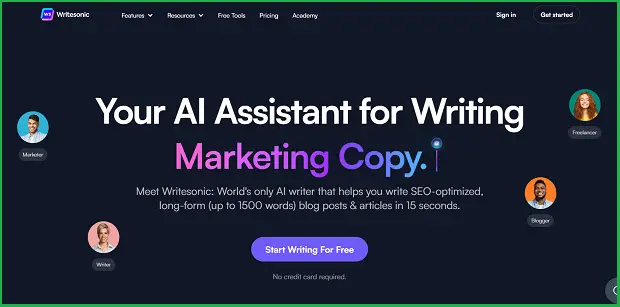 Another AI-powered tool for generating texts for all kinds of content, from social media posts to press releases, is Writesonic.
It has an array of templates for producing texts for blog posts, online ads, Amazon product pages, YouTube video descriptions, emails, bios, landing pages, and more.
Writesonic is ideal for several purposes, but it is useful for marketers and entrepreneurs. You can even generate texts in multiple languages (24 in total) if you want to reach a wider audience. You can choose between a free plan and several paid plans.
8. Writer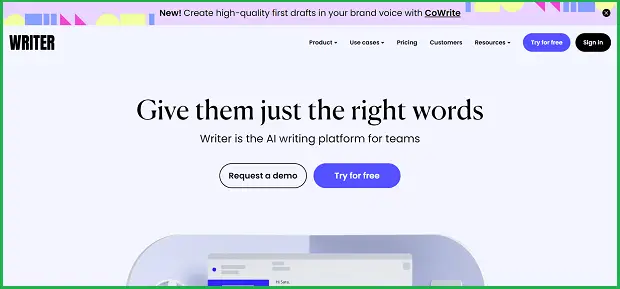 Last but not least, the tool simply named Writer will be ideal for those working in a team.
No matter how big your team is, you will love using this tool because it has all the essential features for collaboration.
You can proofread your text, organize snippets by tags and filters, set team rules for communication, manage terminology, create a style guide, and so much more. The free version already gives you access to quite a few useful features, but the paid versions are great for expanding the functionality even further.
Conclusion
Being a writer doesn't mean that you should spend hours on research, writing, and editing every time you want to create a new text. Use these free AI writing apps to help you speed up the process and become a more efficient writer.
Rafal Reyzer
Hey there, welcome to my blog! I'm a full-time blogger, educator, digital marketer, freelance writer, editor and content manager with 10+ years of experience. I started RafalReyzer.com to provide you with great tools and strategies you can use to achieve freedom from 9 to 5 through online creativity. My site is a one-stop-shop for freelance writers, bloggers, publishers, content enthusiasts who want to be independent, earn more money and create beautiful things. Feel free to
learn more about me here.